See my Million Dollar Shop® courses Here.
If you're asking yourself about how to make money on Shopify, you're in the right place!
Maybe you've been wanting to start a store, but don't know where to start or what platform to choose.
Maybe you're scared to start an ecommerce store because you don't know how you'll possibly be able to drive traffic to it or make a profit.
Maybe you already have a store and can't understand why you're not making anything but chump change in it.
Maybe you've spent some time on your store and seen only crickets in traffic.
Maybe you've tried other platforms like Etsy, ebay, Amazon, Creative Market, the list goes on and on and have seen a little bit of money, but know there's more out there for you.
Whatever your situation is, you're in the right place! Opening up my own Shopify store, very quickly changed my entire life, and while I'm not promising massive amounts of money your very first month, what I AM saying is that most people don't realize the POWER having your own Shopify store has.
Today, I'm going to be sharing how to make money on Shopify.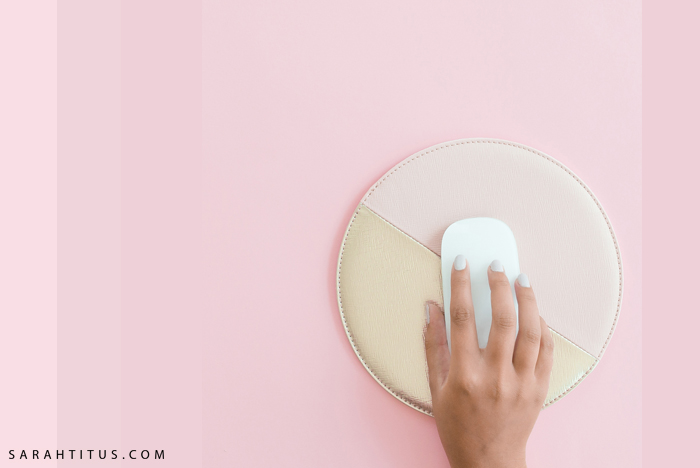 How to Make Money on Shopify – Income Report – $242,113 (Sept 2018)
Most of you know that I've been selling on ebay for over 21 years now. Back before they were even CALLED ebay. 🙂 I was just a teen back then, but really realized the power of selling things online. It was a whole new world for me. An exciting world.
But there are several things I've always LOATHED about selling online.
I HATE to ship products.
I hate keeping track of inventory.
I hate keeping everything perfectly organized to sell.
I hate not being able to find something right as it sells.
I hate following someone else's rules.
I hate when they CHANGE said rules and I have to go back through all my ads and completely redo all of them to comply.
I hate feeling like I have no ownership over the store. Like I'm powerless.
I hate not having the capability of making certain sales the way I want them to be, instead of working with the basic tools they give me.
I hate being at the MERCY of a customer who does something shady and leaves bad feedback and everyone thinks it's ME who has done something bad. Or competitors who leave negative feedback to ruin you (yep, it's happened!)
So, while there's a lot of good things about selling on a platform like eBay or Etsy, there are also a lot of bad things you MUST accept in order to sell on someone else's "turf."
I sold on Amazon, I've sold on Creative Market, I've sold on ebay, I've sold on a membership site, I've sold on a stock photo site, and I've sold on Shopify.
For me, out of all the options I've tried, Shopify is, HANDS DOWN, the best way to go.
Broken down totals:
Shopify income reports total for my printables store (Shopify store only; doesn't include blog/misc. income) – $227,847
Income total for my stock photos store (Shopify store only; doesn't include blog/misc. income) – $14,266
Traffic total for my printables store (to my Shopify store only) – 11,948 sessions
Traffic total for my stock photos store (to my Shopify store only) – 1,662 sessions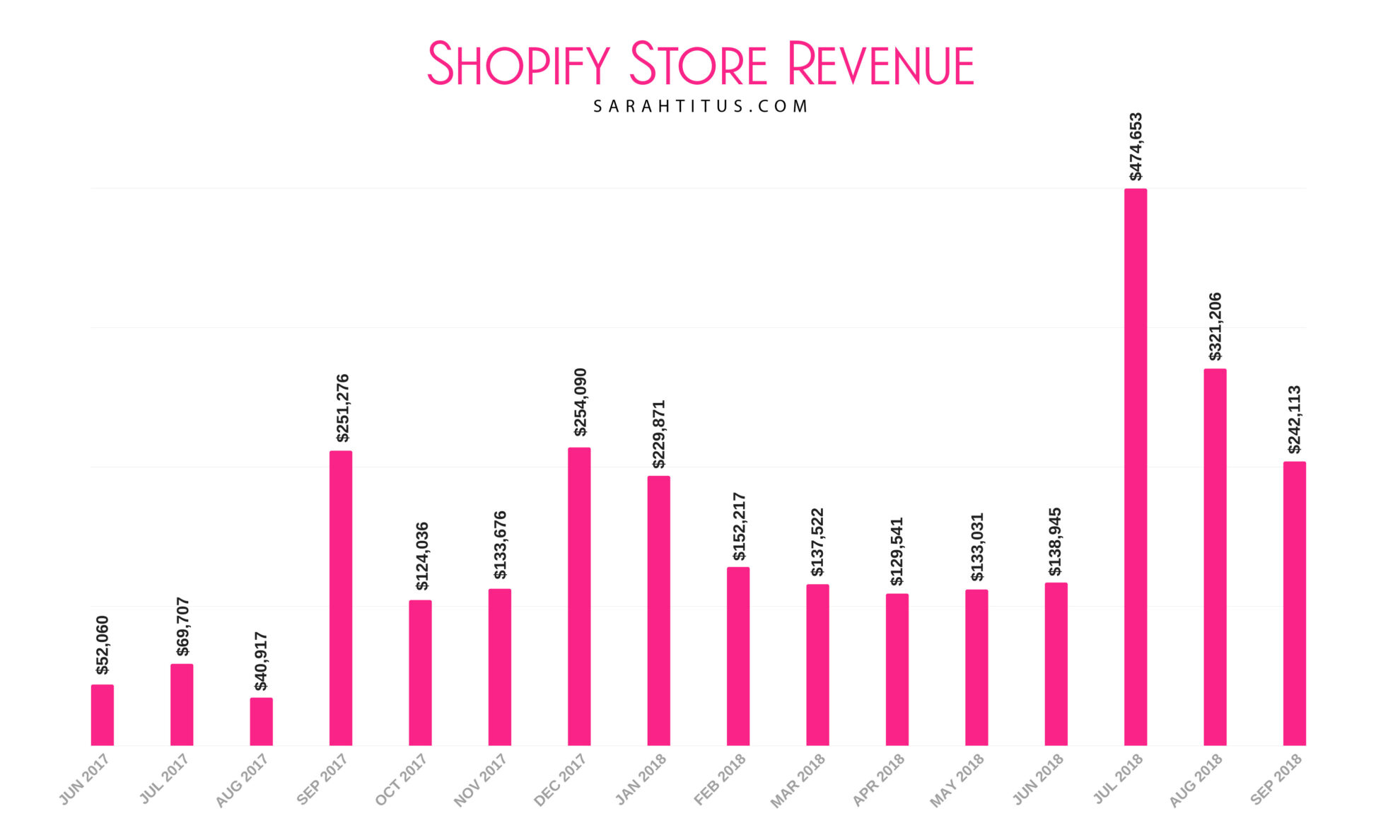 Income NOT included in these totals:
Keep in mind that none of my blogging and other incomes are included in this income report. Here are a few things that I DON'T include in the totals:
Network Marketing
I am a part of a network marketing company in which I quite literally do absolutely NOTHING in it all year long. That's right, no sales, nothing. But, because I've been a part of the company for about 7 years now, they pay me some good money for my doing nothing (I did originally work it for a couple years). This is completely passive income, my favorite kind of income!
Affiliates
I don't do much at all with affiliate marketing. Honestly, I forget to add it into posts many times as I'm writing. I feel lately like affiliate marketing is just not so much trusted anymore and so lately, I haven't been focusing on it.
Maybe my attitude will change toward affiliate marketing in the future, but right now, that's where I'm at. It's not something I worry about at all, with the exception of my Shopify affiliate link. That puppy I put where applicable and it does help a little bit.
This month I made $145 in Shopify affiliate sales. Not much, but in time, I know it'll be much more as I product more great-quality, meaty Shopify training, plus, THAT'S where my heart is….Shopify. It's organic. It's natural. It's me. Something I'm passionate about. So, while it's not a lot of money, I'd rather promote something I whole-heartedly believe in over something I'm not passionate about, even if the latter makes a lot more money.
My favorite affiliates at the moment that I go through are…
This month, I made the most affiliate income from: Bluehost, ShareASale, and Creative Market in that order.
Media Ads
Of course these are completely passive as they are just on my blog and my store, earning income without me doing anything. I go through Media.net and they manage them for me.
I'm told I'm paid pretty low for media ads. I'm not really sure, but I make a little under $2k/month for them. I look at it like the media ads on my site pay my mortgage payment each month and I don't have to work for it. Free rent for doing nothing…okay. 🙂 Sure.
Private Coaching
I don't currently have my coaching programs open as I'm working on creating some Shopify training and want to get that done first, however, I still do help out a few friends when needed. Some of that is paid and some is just being a good friend. 🙂
Misc. Income
This category would include all sorts of things from creating printables and coloring sheets to sell to stuff I sell on ebay and everything in between. It usually adds up to be over a thousand dollars a month.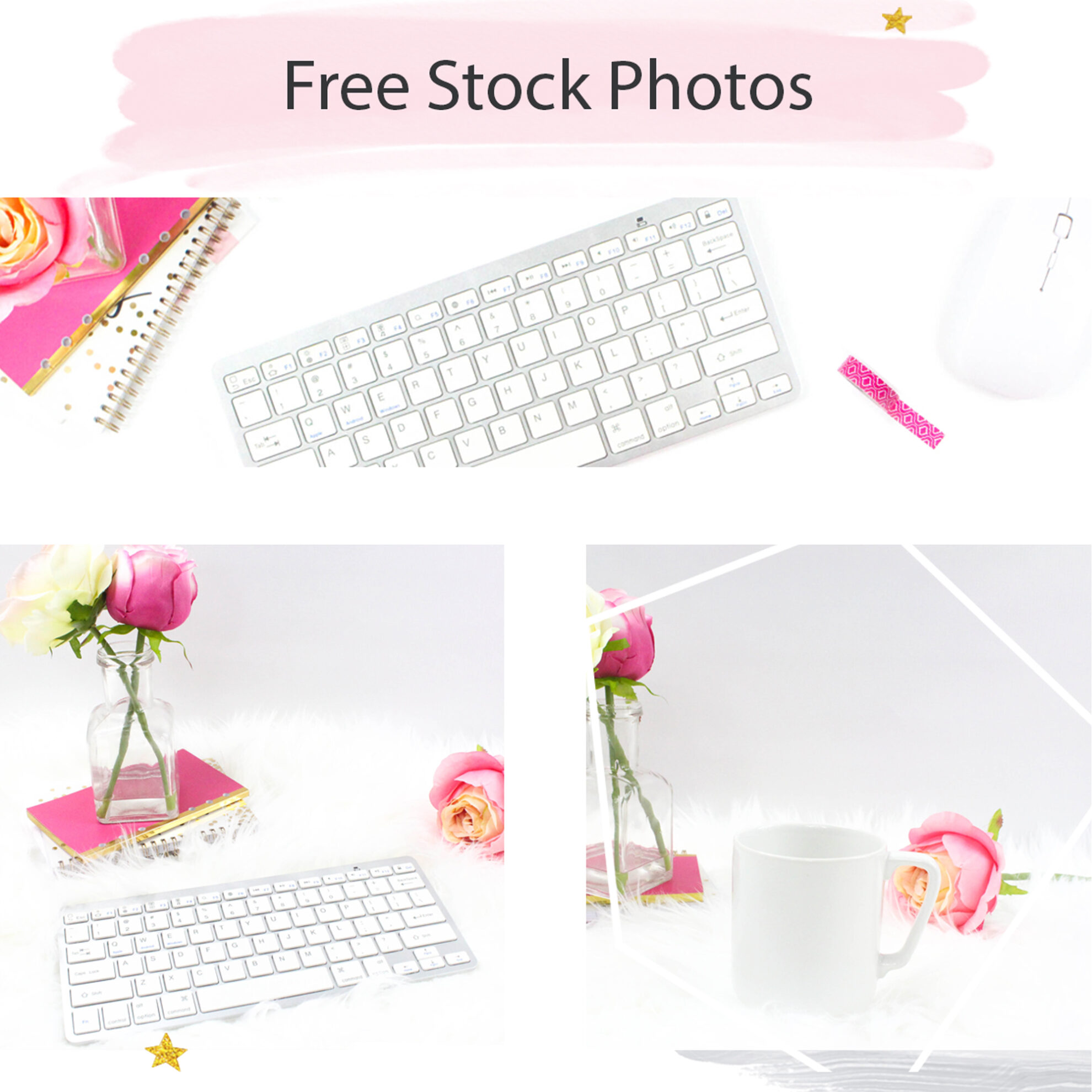 You can download the free stock photos here:
Look for TONS more coming soon to the new shop!
Daily breakdown of income in the printables store (not including the stock photos store):
Sept 1 – $4,403
Sept 2 – $5,056
Sept 3 – $6,987
Sept 4 – $6,692 (newsletter day- I didn't send out a newsletter on this day though)
Sept 5 – $9,781
Sept 6 – $7,944
Sept 7 – $4,659
Sept 8 – $4,189
Sept 9 – $5,857
Sept 10 – $6,341
Sept 11 – $37,130 (newsletter day)
Sept 12 – $13,140
Sept 13 – $13,786
Sept 14 – $7,787
Sept 15 – $7,015
Sept 16 – $6,356
Sept 17 – $5,872
Sept 18 – $23,003 (newsletter day)
Sept 19 – $12,430
Sept 20 – $4,745
Sept 21 – $4,317
Sept 22 – $2,950
Sept 23 – $2,691
Sept 24 – $3,498
Sept 25 – $5,105 (newsletter day)
Sept 26 – $3,807
Sept 27 – $4,965
Sept 28 – $2,185
Sept 29 – $2,568
Sept 30 – $2,588
You can see that there are spikes in income on my newsletter days, but for the most part, it's pretty consistent on a daily basis. There's always sales coming in.
Stats per product:
This is my favorite part of researching analytics. Figuring out which products sell (or get downloaded for free) the most. Stuff like this tells me EXACTLY what to create more of in my store and what to stop creating, so it's something I gauge very heavily to increase my Shopify success rate and profitability.
If you have the $79/month Shopify plan, which I do, you'll get FANtastic analytics reports that will give you all this information broken down by product. I then go into my newsletter (I have ConvertKit and love them) and compare them both in order to get conversion rates.
The Genuis Blogger's Toolkit is $97 and includes a ton of material from many bloggers.
The toolkit goes on sale October 10-15, so I'm hoping it'll do well in that bundle. It's a bundle I participate in every year and it's been a great way to get my content out to new readers.
I highly encourage you to get into bundles like that. They really do help. Because it's a book and not a course, I can't collect any emails from the purchase of the bundle, so next year, I'm going to go a different direction and offer a course so I can collect email addresses!
New Facebook Group
I started up a new Facebook group for reviews. It's a group where I can post MORE in there than I can to my email list or publicly (because I already give so much away in the newsletter, there's not enough room to fit it all). The deal with getting MORE free stuff than I give in my email list is that the people in the group promise to leave a review for whatever optional download they choose to take.
That's been a really great move for me to make. The conversion rate of people who get the free item to people who leave a review on your standard reviews app is on average 8%-10%. For me, on that app, I get about 16%-31% (in the last 4 months). HOWEVER, in the Facebook group, the conversion rate is much higher for me. On average, for the last four products, I've received between 38.40% to 60% conversion rate. That is double the amount.
When trying to acquire new reviews for your store, I'd encourage you to think outside the box and do various things. Usually asking people directly is more time-consuming, but you get a better return rate than an automated system. Now, there's absolutely nothing wrong with an automated system. It does really well, but the Facebook group for me does BETTER. 🙂
250+ Wall Art Signs Sale
This month I lowered my regular price on the 250+ Wall Art Signs from $79 to only $3!
This helped me get a TON of sales. So many people purchased and it was great! I think that the key price of $3 is a good one and since then, I've tested out that price with other items and it's done well also.
While sometimes I DO create lower end sales points like $3, most of the best money I make is when I create a sale and keep the price pretty high. Even though fewer people buy, because the price is higher, I make more money. So for me, I don't try to do this low price point a lot, but every now and then, I do want to sell to the lower price points as well. Thinking about those who maybe can't afford a lot.
This ensures I'm selling to everyone in every income status. You don't just want to cater all the time to the rich. You want to serve the needs of your ENTIRE audience and having sales is a great way to do that. $3 is something that everyone can afford.
Be sure you're selling to everyone.
Stock Photos Store
As for the stock photos store…this month I did absolutely nothing to promote it or try to get sales. I was too busy working on the Genuis Blogger's Toolkit, and now in promoting that toolkit to my audience that I let go the stock photos site and it'll most likely be like that for another month too. Then, I have plans to circle back around to it and redo the pictures that are uploaded.
I found a way to make the photos prettier and so I want to go through ALL of the photos and redo every single one of them. This will take a massive amount of time. I also plan to create more stock photos and bundle more.
My audience likes to purchase bundles of stock photos rather than individually. I'm not sure exactly why. I mean…my audience explained it to me, but…for me personally, I'd rather be cheap and buy just what I need. But I am different, I guess 🙂 and that's okay. I will sell how they want to digest so I'll begin creating more stock photos bundles. I have to admit, it's still pretty nice, putting absolutely no effort into something and making over $14,000 that month. That's pretty cool. Genuinely a passive income for that month. 🙂
My top 5 products for the printables store
You can see this months' top 5 products by clicking the links below:
Blogging Bundle
Expenses:
While I won't go into detail of all my expenses, I did want to show you a few main ones so you can kinda get a clearer idea of the whole picture.
First, the one that takes the most money and I personally hate the most is taxes. Taxes are a good 30%. I'm an S-Corp, so this does relieve a little bit of taxes, but it's still no fun! I have to pay quarterlies and it's a nightmare, believe me. Ahhh, the simple days of paying once a year…or even getting a refund!
In order to get my kids in my divorce ((my ex-husband abandoned me (we were married 14 years) and the kids and I ended up homeless)), I had to agree to let my ex-husband claim the kids every year on taxes until they are 18 as well as waive tens of thousands of dollars in back child support for him. For me, my kids were worth every penny. BUT…it doesn't help come tax time. There's no relief in that area by claiming them, so I do pay more in taxes (but again, it's worth it). 🙂
There's also hired help costs. I currently have one assistant. She works around 7-8 hours a week and is a huge blessing to me. I also have a girl who does my Pinterest for my blog (I don't pin for my store) for a set monthly cost of $300. Those are more blogging related costs than Shopify costs, but expenses none-the-same.
Hosting costs. I pay over $100/month for hosting costs. For this main blog, I go through Agathon. I love the company and have gone through them for years.
Design elements/graphics/fonts. I spend a BOATLOAD of money on these things in order to provide my audience printables, binders, etc. It is not uncommon to spend at least $250/month in this area.
A few of the last fonts I purchased:
Office supplies. Because I create printables and run an office from home, this can get spendy as well. The Tombow pens alone that I use for mockups/picturing/coloring are $150 each set for 96 pens and I have two sets. They are seriously worth EVERY PENNY, but, they are a nice-sized investment. Not to mention card stock for the printables (here's what I use), other pens, printer ink (here's the printer that I use and LOVE), and so on.
Stock photos. I have a couple memberships but for the most part, I take my own pictures and use my own graphics, so a lot of stock photos aren't too much needed. The memberships can get quite spendy and I've been cutting back on them lately.
My Shopify stores. Again, I absolutely ADORE Shopify. For my printables store, I have the $79/month plan and pay $138.99 in apps. For my stock photography store, I have the $29/month plan and pay $15 in apps.
Free stuff. Instead of paying for any ads like Facebook, Instagram, Pinterest, etc. none of which I've done since I started up the store (although I may start in the near future?) I do have opt-ins that run through the store. Those are considered expenses because I don't get paid for them. They are free to my email list.
ConvertKit. This is my list that helps me drive traffic to my stores, however, it's also a cost like many of the others, that I've had all along BECAUSE I have a blog. This month, I paid $319 in ConvertKit fees.
Teachable (now using Kajabi). I just started up a Teachable account (now on Kajabi) as I'm working behind the scenes on a Shopify and printables creation course. That is $39/month. It doesn't have anything to do directly with the store, just that, the course will be ABOUT the store 🙂 and…I JUST (finally!!!) got my name for the course trademarked a few days ago; super excited about that!
I paid $1,000 to buy the domain URL from a blog URL squatter (ugh) and then another $700 to trademark the name.
This month I also had to pay my yearly Adobe Acrobat DC software cost. It was $179.88/year. I LOVE LOVE LOVE that program and for me, it's totally worth having it because I use it a lot in printable creations. Especially the function that you can't get on the free version, which is the combining and separating pages.
Speaking of software, I also have an Adobe Photography Plan, which is $9.99/month and includes Photoshop CC and Lightroom CC. It's NOT something I currently use, however, I'm on contract and have to finish out the year. It is a great plan to have though. 🙂
Supplies for photography. Since I have a stock photos site, I'm constantly needing to buy supplies to photograph. I usually like to get them at Hobby Lobby, Staples, Tuesday Morning, and Ross. Those are my go-to stores for that type of thing. I like to take pictures for bloggers, things like office supplies and blogging based pictures. You can check out more of my stock photography here.
Focus at Will music. This is a really GREAT music site. You can customize it by your personality type and then when you want slow, peaceful music you set it to that. When you want a middle ground beat music, set it to that, and when you want an exciting beat music, you set it to that. It triggers your brain and helps you concentrate and it really works!
I like to use it when I'm really trying to concentrate. I turn it down low enough where my brain is picking it up, but I can still do my work, type, etc. It's really been very helpful to me. It's a monthly cost of $9.95.
In order to connect email addresses to my SECOND Shopify store, because my first store is ran through ConvertKit and ConvertKit can't connect to TWO Shopify stores, I have to have my second (stock photography) store go through Zapier. For me this is $25/month.
This month, I also created a bunch of videos for my binders. This cost me a good chunk of money through Fiverr and then some more costs for my assistant to finish the videos.
Again, while there are other costs involved in running a blog and store, these are some of the main ones for me this month.
Traffic for printables store:
It feels like it's nearly impossible to really pinpoint where your traffic comes from in Shopify, lemme just be upfront about that. Their traffic reports are not all that great and I cannot, for the life of me, figure out how to connect my Shopify store to Google Analytics. Although I have it set up, it just doesn't pull data like it's supposed to, so something is wrong there.
With that said, per request, I'll give you a breakdown of where the main portion of my traffic comes from with what Shopify DOES tell us. Keep in mind, these are counted by sessions (NOT by pageviews).
One of my charts in Shopify breaks down where some traffic comes from by website:
SarahTitus.com (this blog) – 2,650
BloggingConcentrated.com – 425
LadiesMakeMoney.com – 286
StockPhotos.SarahTitus.com – 32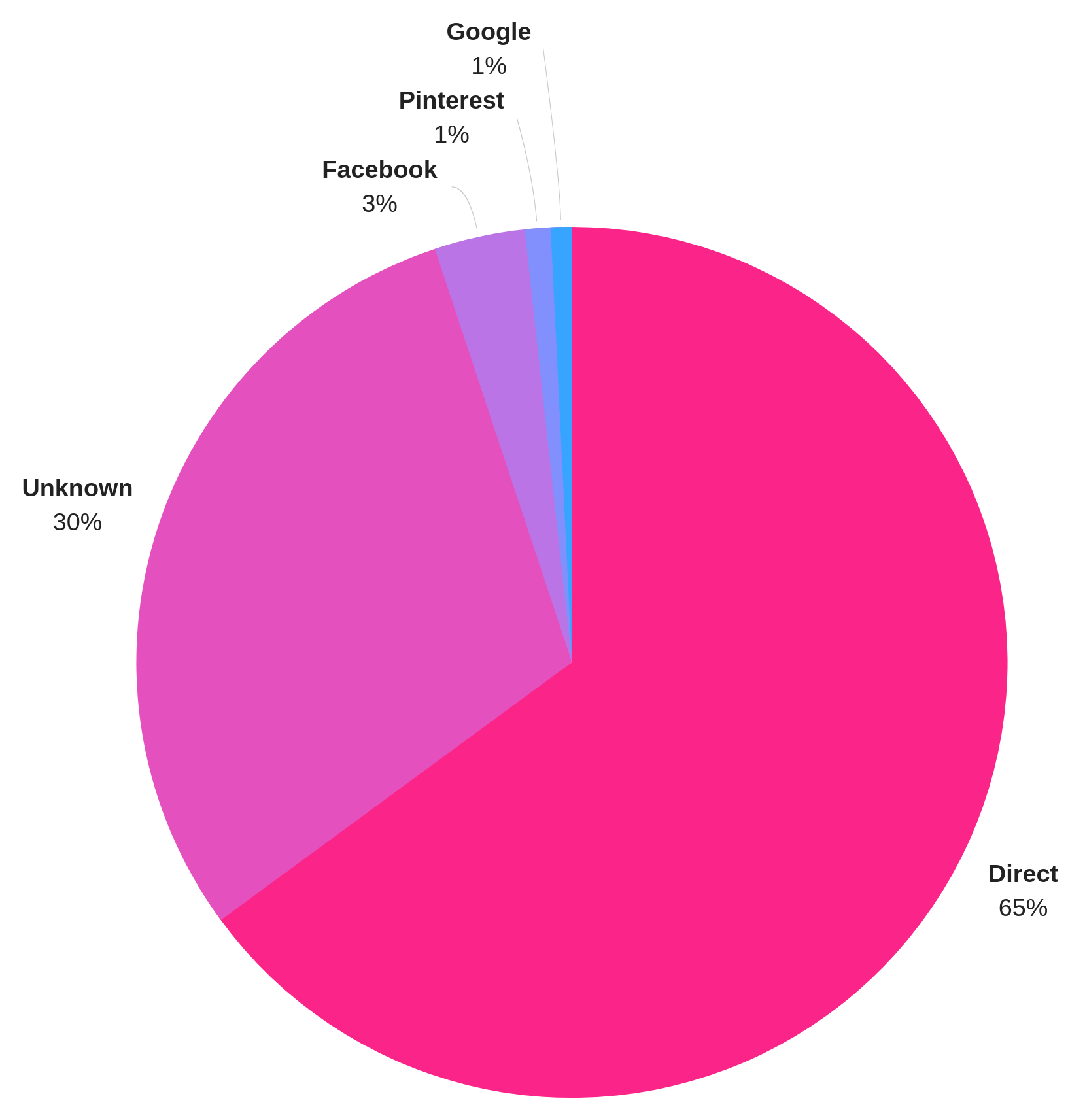 Another chart in my analytics in Shopify tells a little more where traffic comes from:
Direct – 7,579
Unknown – 3,501
Facebook – 393 (bear in mind I run 0 Facebook ads, never have for my store and I still get traffic) 🙂
Pinterest – 111 (bear in mind, I've only pinned like 2-5 pins of my store products in the whole time I've had the store, I pay no promoted pins, and I still get traffic) 🙂
Google – 91
My returning customer rate this month is: 52.21%
Goals for Next Month:
Update: Due to trademarking laws, I was unable to create a Shopify BINDER or Shopify BUNDLE. It has to be a course. So, I changed up everything and am working on creating a course now. The course will be released in November. 🙂
Pinterest is also on the project list. I've really not focused on Pinterest for a couple years and have let it slide as I worked up my store and now that my store is settled and doing well, the empire is built so to speak, I can focus on trying to actually get traffic and build that up. That will include doing more with SEO as well.
Also next on my list is to hire a customer service rep. for the stores. Currently I do this kind of work myself (I have a little help with my assistant) and it would be great to hire it out completely and let go of the reins to someone more knowledgeable in customer service than me. I fully admit, my customer service skills are not the best. I'm not always the most patient, gentle person. I tend to tell it like it is, no beating around the bush. This is an area, I'm trying to improve in my life! 🙂
Working on stock photos. I want to take a little break from the more successful things and do things I enjoy more as a hobby too, like stock photography. Sometimes a picture won't come out right and it's really difficult for me. I've spent an hour on one photo before, trying to make it look good and come out frustrated. So, it's a love-hate relationship.
I love taking stock photos, I love taking pictures in general, but I'm still just learning all those settings (ISO, aperture, etc.) so it's just a lot of learning as time allows. Always a work in progress and that's okay. 🙂 Since it's mostly just a hobby, it's okay to take my time. I have a lot of other, more important things to run like my household, being a parent, life as a single mom, the blog, the printables Shopify store, a Shopify course, mentoring others, etc. I never want to overextend myself.
Ready to start up your OWN Shopify store?
Click here and you can get a 14 day trial FREE! It just might be the best move you ever make. It certainly was for me! Are you the next Shopify success story?!