OH NO!!!! It's Wednesday night, and the day totally slipped away from you!
You realize dinner is not on the table and your family will be home any minute! You have no clue of what you are going to make and you're freaking out.
I know that overwhelming feeling…oh too often! Especially as a single mom!
So I started keeping a printable menu planner on my fridge and it's REALLY helped me not only be more organized, but save money to boot!
Dinners This Week: Free Printable Meal Planner Sheets
This cute and colorful printable can help you to think about the meals you want for each day.
While some planners can get extra complicated, this one is super simple and direct, which is what I love about it. 🙂
Just set aside a couple of minutes each week and just write down your meals. THEN, use the shopping list below to shop for the meals you wrote down!
Download the "Dinners this week" free printable meal planner PDF Template here.
Dinner Ideas:
Shopping List
Once you are done thinking on all of the meals you want for your week, & added them to the weekly menu planner, create a shopping list and you are good to go!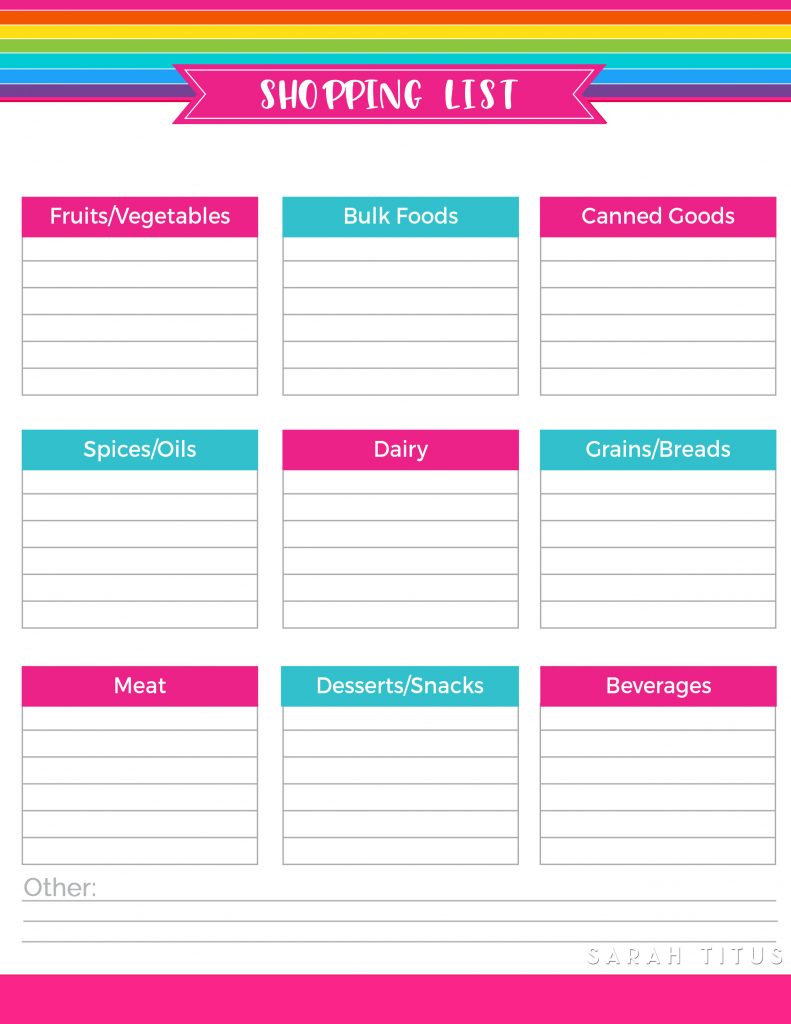 Download the "Shopping List"/Grocery list printable here.