Welcome to the Cleaning Binder printables series! If you're an organization freak like me who just loves having everything all nice and tidy in one spot, this cleaning binder printables set is for you!
It will organize your life in an incredible way, making sure that you can find and get to your most important information quickly. Because who doesn't hate paper clutter? And paper clutter seems to be the #1 monster in so many homes.
This binder is one great way to tame your clutter. Just grab some baseball card sleeves to store your debit cards, SSN cards, or coupons and print out the sheets you need to organize your life!
There are different sizes of spines to fit whatever binder size you have on hand…no need to go out and buy another binder. Just use one you already have and you're good to go.
If you do need a binder, here are the appropriate ones on Amazon:

What's included in the
Cleaning Binder
pdf …
Covers / Spines / Dividers
To-Do List
Notes
Cleaning Supplies Shopping List
Cleaning Supplies Inventory
Cleaning Supplies Review
Weekly Cleaning Schedule Printable Checklist
Yearly Cleaning Calendar
Family Chore Chart
Seasonal Cleaning Checklist
Monthly Cleaning Schedule
Laundry Symbols Guide
Cleaning Tracker
Kitchen Cleaning Checklist
Bathrooms Cleaning Checklist
Living Room Cleaning Checklist
Bedrooms Cleaning Checklist
Dining Room Cleaning Checklist
Outside Cleaning Checklist
Entryway & Porch Cleaning Checklist
Closet Cleaning Checklist
Laundry Room Cleaning Checklist
30 Day Declutter Challenge
Spring Cleaning Checklist
Laundry Stickers Sheet
My Favorite Pages
It's kind of hard to choose favorite pages in this house cleaning binder because they are all very helpful, but I do have a few favs. 🙂
This fun and cute Laundry Stickers Sheet are the perfect way to help you become more organized. You can use them on a chore cleaning chart, planners, and even on your cleaning bottles.
I don't know about you but I can't LIVE without a To-Do list. I am ALWAYS making them…every day! I mean, who doesn't love checking things off a home cleaning schedule!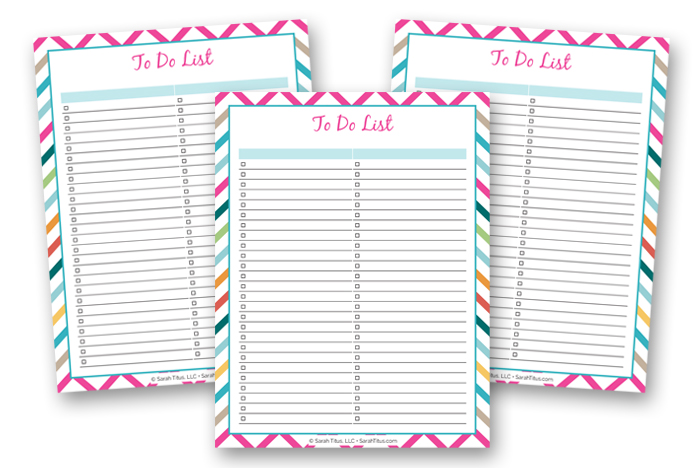 Bathrooms Cleaning Checklist
The Bathrooms Cleaning Checklist printable will help you keep every corner of your bathroom cleaned up nice and tidy!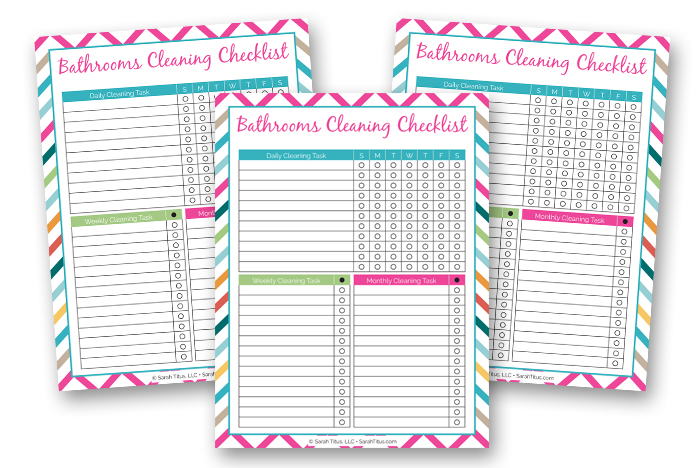 Weekly Cleaning Checklist
The Weekly Cleaning Checklist printable is a super way of getting a room a day done. Yep! The joy of checking off the boxes on a cleaning schedule template! It even has a section that includes daily cleaning to keep your house nice and clean!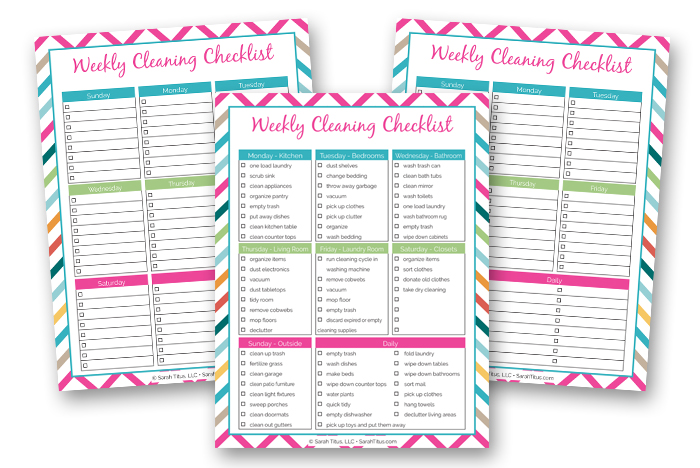 There are chores that only need to be done yearly. This Yearly Cleaning Calendar printable will help you identify and plan those chores, so your house will always look spotless!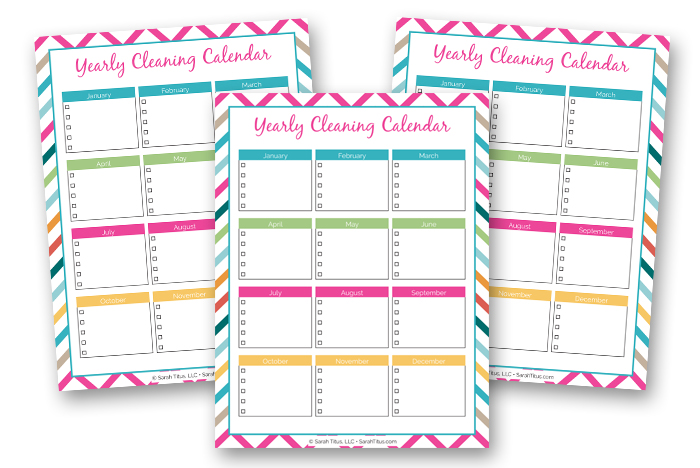 Seasonal Cleaning Checklist
Since chores change each season, this Seasonal Cleaning Checklist printable is perfect to help you pinpoint the specific chores that need to be completed.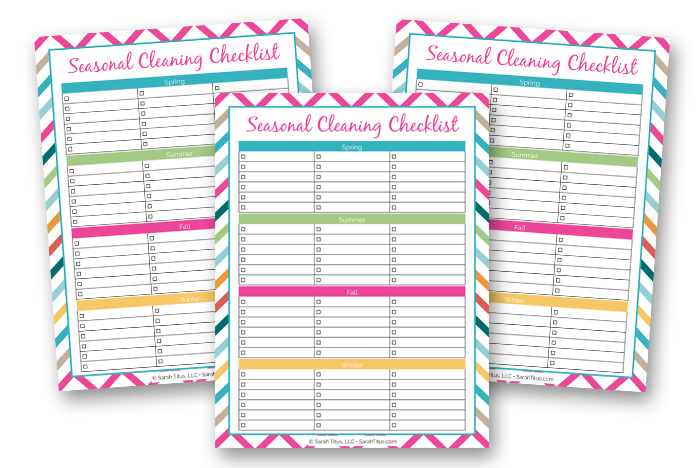 See what others are saying about the binder…