Before I became an author and blogger, I made my living from home as a full-time eBay seller of Littlest Pet Shops. It was a ton of fun and very rewarding.
Everybody loves LPS, kids and adults alike. It's just something most people don't talk about.
Adults collect them, kids play with them and most LPS fans get rather obsessed with having certain pets. We love to dress them up and play with them like Barbie dolls.
So, of course you have an LPS fan in your home (unless you don't know about them; in which case, welcome to the secret underground world of LPS!)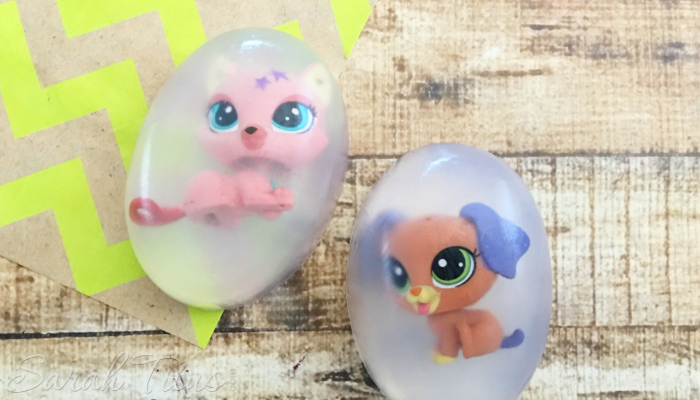 My biggest tip for this Littlest Pet Shop homemade soap craft is if you use pets you already have around your home, do NOT use any of these pets here. That post will show you the rarest (and most expensive pets) and you do NOT want to get those pets wet in any way, in order that you can sell them at a later date.
You can give these as a gift or make them for your kids. I bet your kids will WANT to take a bath with THESE fun toy soaps! Either way, they are such an EASY soap making recipe without lye to create with your little ones.
*Please note, if you are giving these as a gift, find out if the recipient likes the newer style LPS. Most children DO NOT like the newer style LPS (with the bigger eyes). If that's the case, you'll want to purchase the older style pets on eBay instead.
Here's a side by side comparison of the old style LPS compared to the new style LPS. See how the eyes are completely different? If your child only likes the older style, be sure to check the eyes.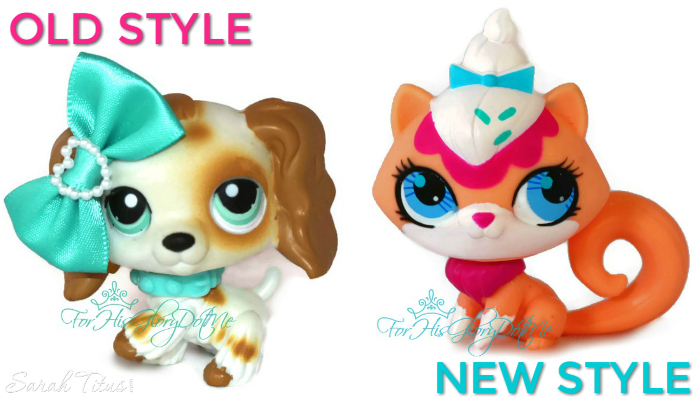 DIY How to Make Littlest Pet Shop Homemade Soap with Essential Oils
Ingredients:
Littlest Pet Shop pets (most popular are always cats and dogs)
3-5 drops of your choice essential oil (Lavender would be a great choice in this one)
Stir stick (I like to use popsicle sticks for easy cleanup)
Rubbing alcohol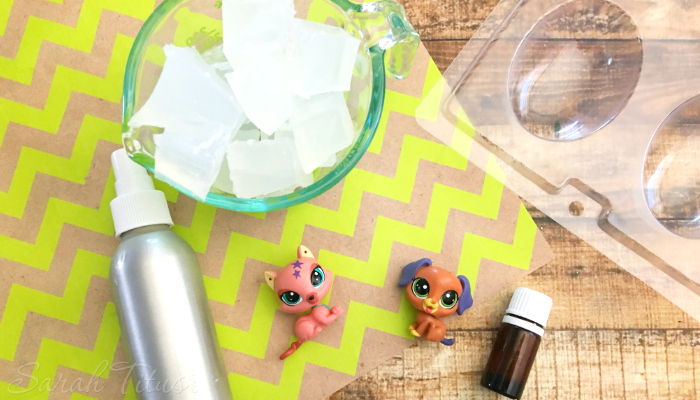 Directions Step by Step:
Step 1. Cut your block soap into ice cube size pieces
Step 2. Fill your measuring cup up to the 1 cup line with your soap cubes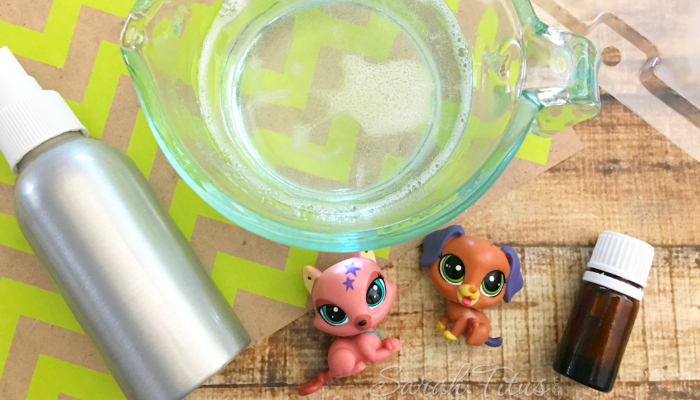 Step 3. Microwave your glass measuring cup of soap at 50% power for about 2 minutes, stirring every 30 seconds until melted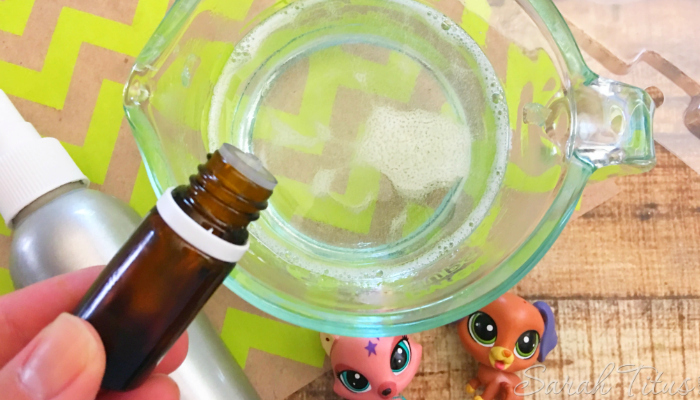 Step 4. Add in 3-5 drops of your favorite essential oils
Step 5. Spray your soap mold and figurine with your rubbing alcohol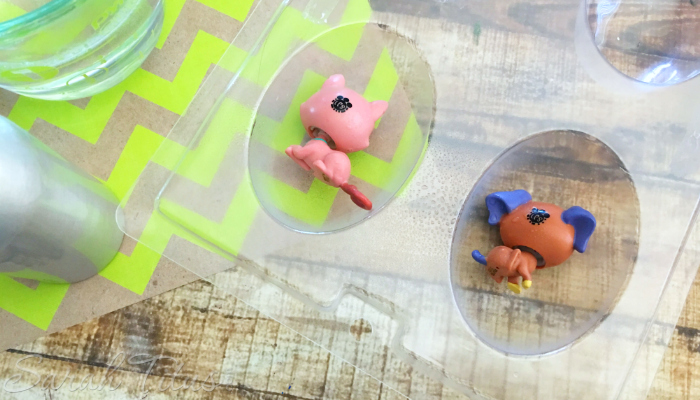 Step 6. Place one of your Littlest Pet Shop figures in the bottom of each soap mold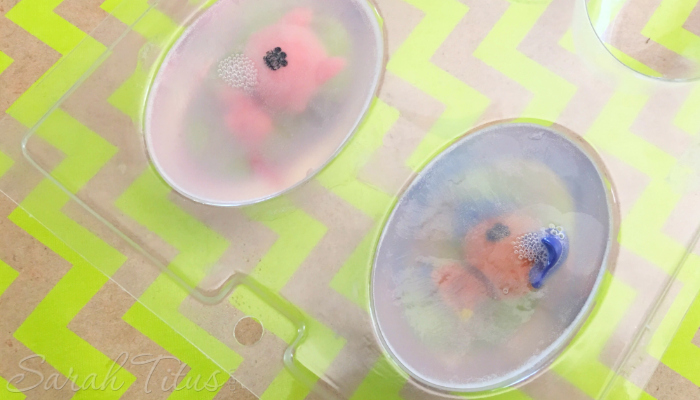 Step 7. Fill your soap mold up with your melted soap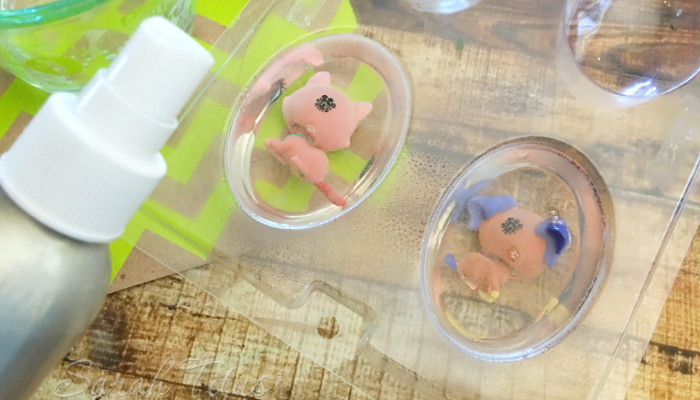 Step 8. Spray again with rubbing alcohol (to prevent air bubbles) and set in the freezer for about 30 minutes
Step 9. When your soap is hardened, stretch the sides of the mold and push up on the bottom to remove your soaps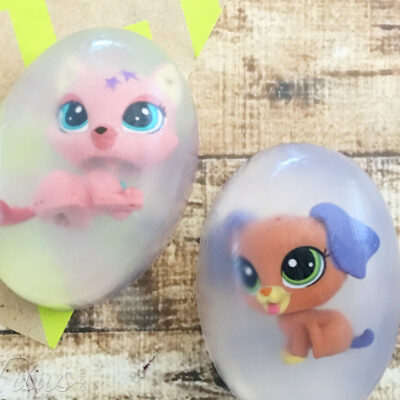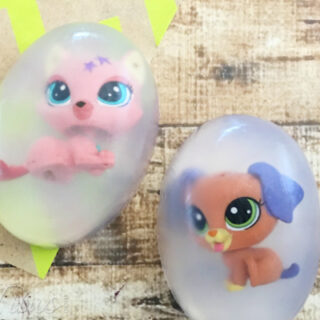 LPS Soap
Ingredients
Littlest Pet Shop cat and dog
Oval soap mold
Clear glycerin soap block
Glass measuring cup
Therapeutic grade lavender essential oil
Stir stick
Rubbing alcohol in a spray bottle
Instructions
Cut your block soap into ice cube size pieces
Fill your measuring cup up to the 1 cup line with your soap cubes
Microwave your glass jar of soap at 50% power for about 2 minutes, stirring every 30 seconds until melted
Add in 3-5 drops of your favorite essential oils
Spray your soap mold and figurine with your rubbing alcohol
Place one of your Littlest Pet Shop figures in the bottom of each soap mold
Fill your mold up with your melted soap
Spray again with rubbing alcohol (to prevent air bubbles) and set in the freezer for about 30 minutes
When your soap is hardened, stretch the sides of the mold and push up on the bottom to remove your soaps