Love is in the air and so is our love for DIY!!
I've got the perfect Valentine's Day craft you can make at home with your family this year!!!
Keep reading to find out how to make this cute DIY Valentine's Day craft with a free printable!
Cute DIY Valentine's Day Craft Tutorial With Printable
I am so excited about this fun DIY project! This is such a fun opportunity to spend Valentine's Day as a family with this super cute and crafty idea. 🙂
Valentine's Day is all about love and what is more loving than making a beautiful homemade gift? The sweet colors and simple wooden hearts are such nice touches. I've even included a free hand painted printable (XO background) that can be used for tons of other things as well.
I also love how easy this was to make! Valentine's Day crafts for kids (and for adults) doesn't need to be difficult! I've got everything you need written below and don't worry, I'm here to walk you through each and every step. 🙂
WHAT YOU WILL NEED FOR THIS DIY VALENTINE'S DAY CRAFT:
Unfinished wood shadow box (from Michaels about 12"x 7.5")
Light pink chalk paint
Paint brush
Floral wire
Unfinished round 5/8 wood beads
Plain white card stock (with design download)
Mod podge
Glue gun
Ribbon of choice
Needle nose pliers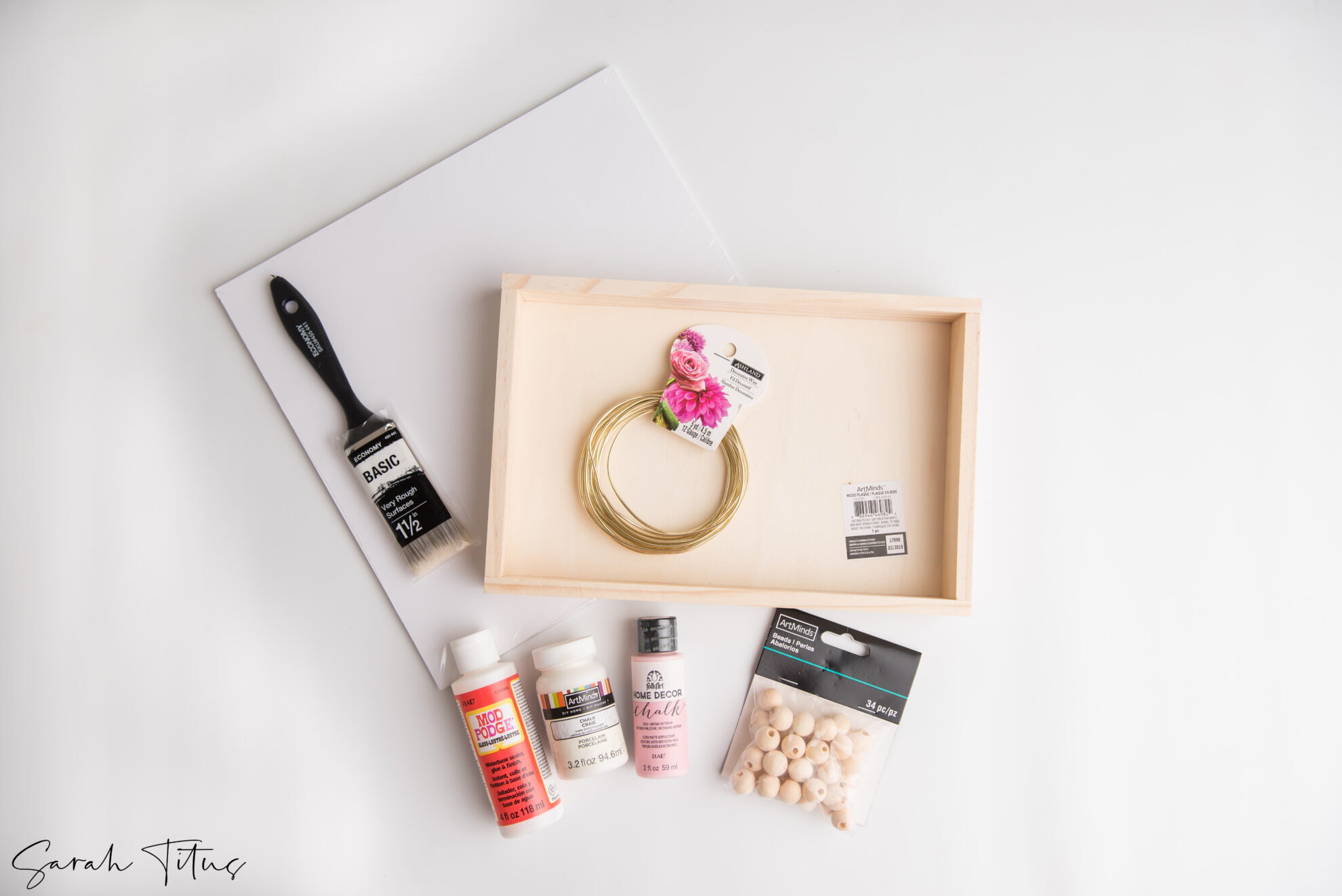 Step 1:
Begin to paint the edge, inner edges and inside of the wood box. Will most likely need 2-3 coats.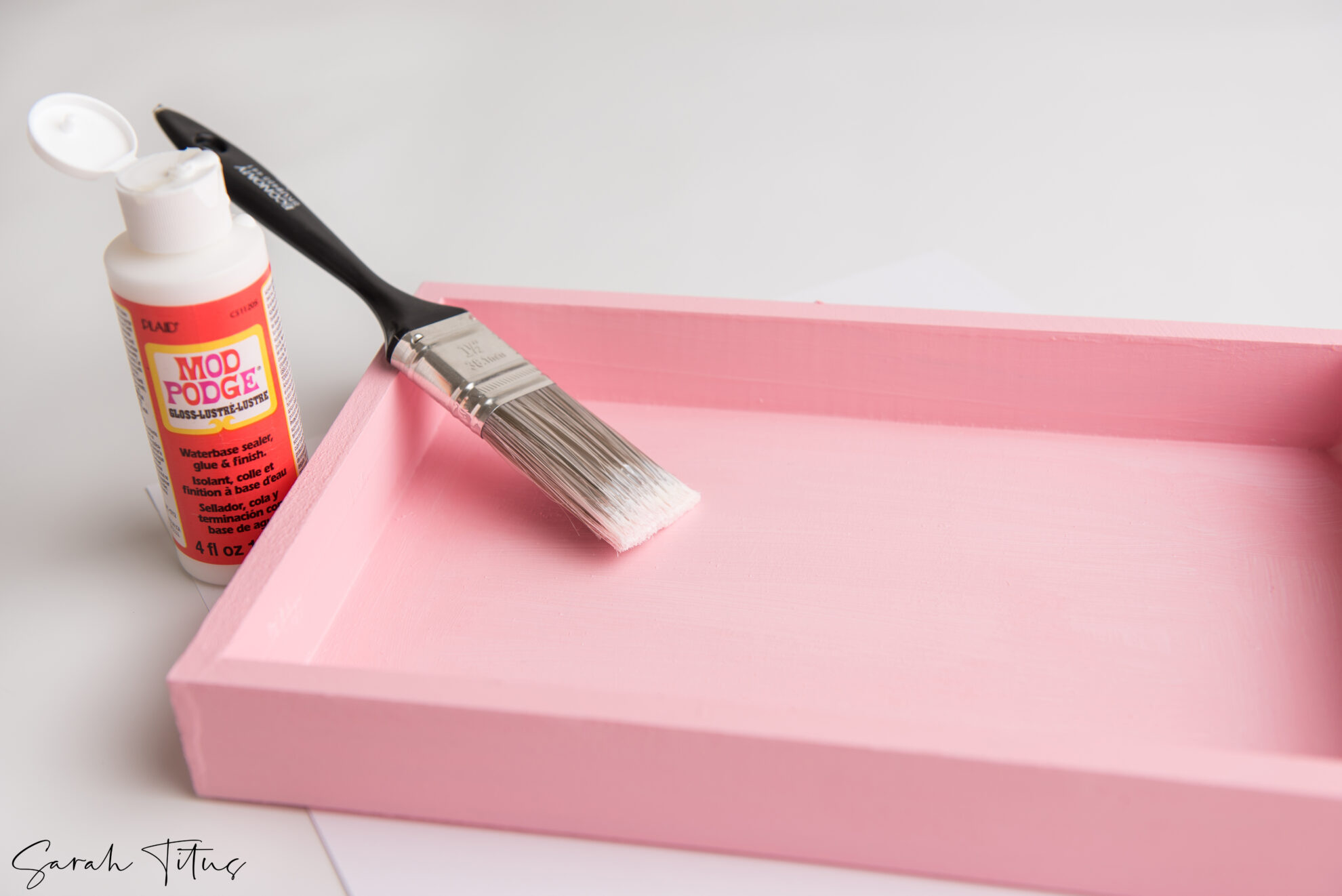 Step 2:
Once dry, print out the hand painted "XOXO" design on white card stock (this will go inside of the box).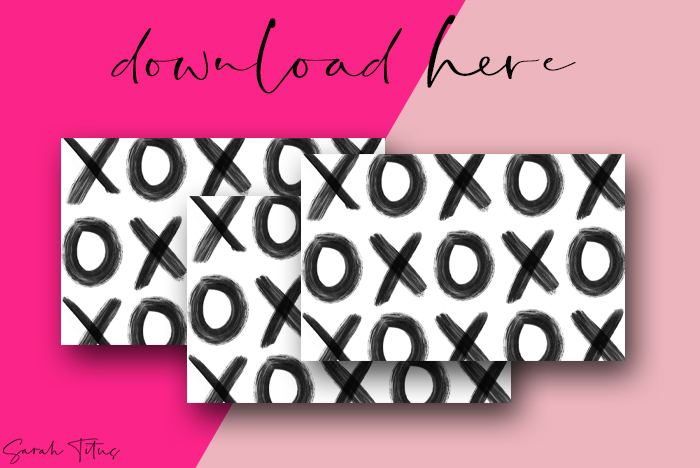 Download the DIY Valentines Day printable 'XOXO' design here.
In order for it to print properly, you'll want to go to your printers custom settings. Choose print at 100% and choose custom paper dimension to 11.25" wide and 7.178" height. These will be the dimensions inside the box not counting the frame.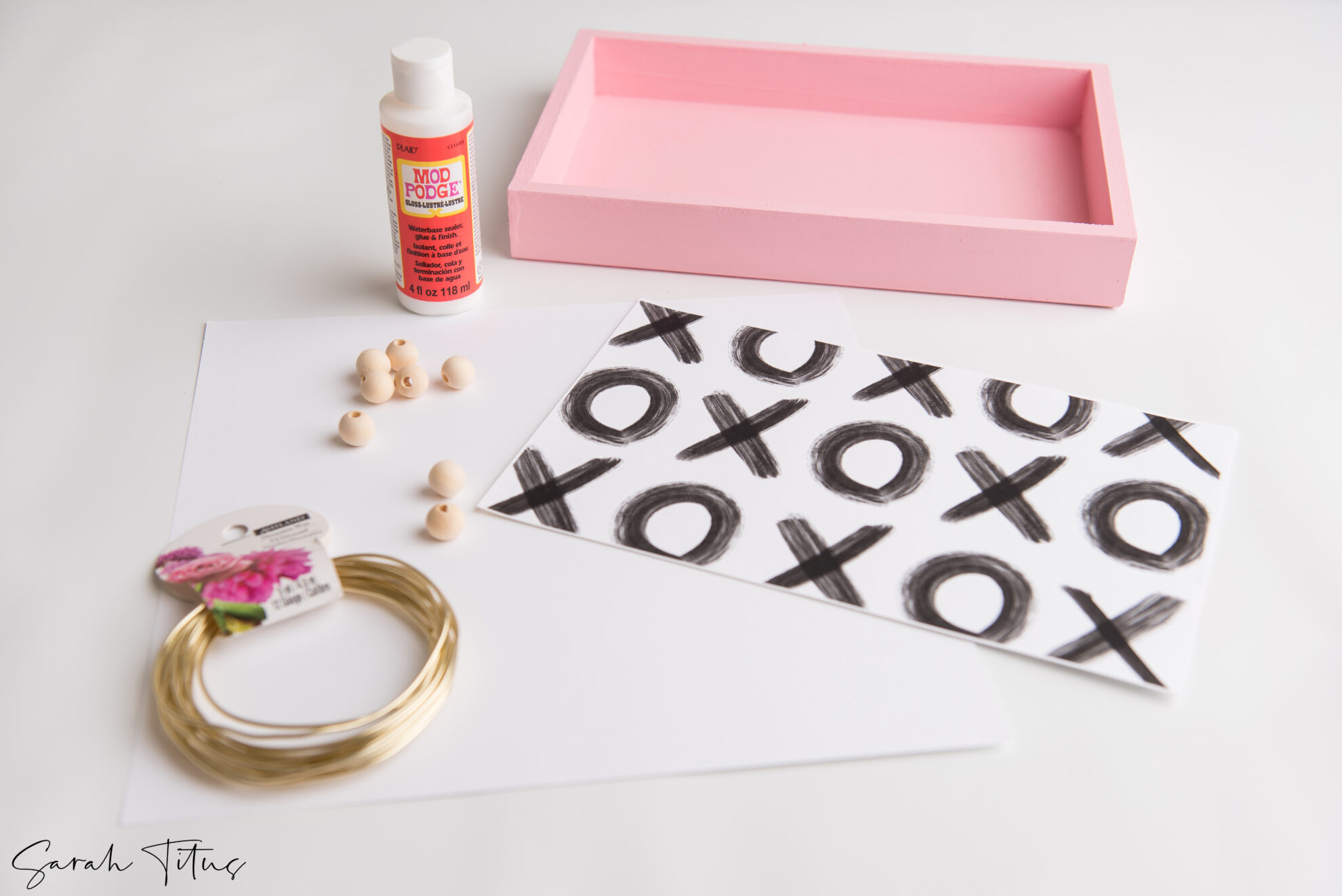 Step 3:
After the design is printed, trim off any excess and add a layer of mod podge to the inside backing of the shadow box.
Place the printed card stock design inside (should be a pretty perfect fit) and apply pressure while allowing it to dry.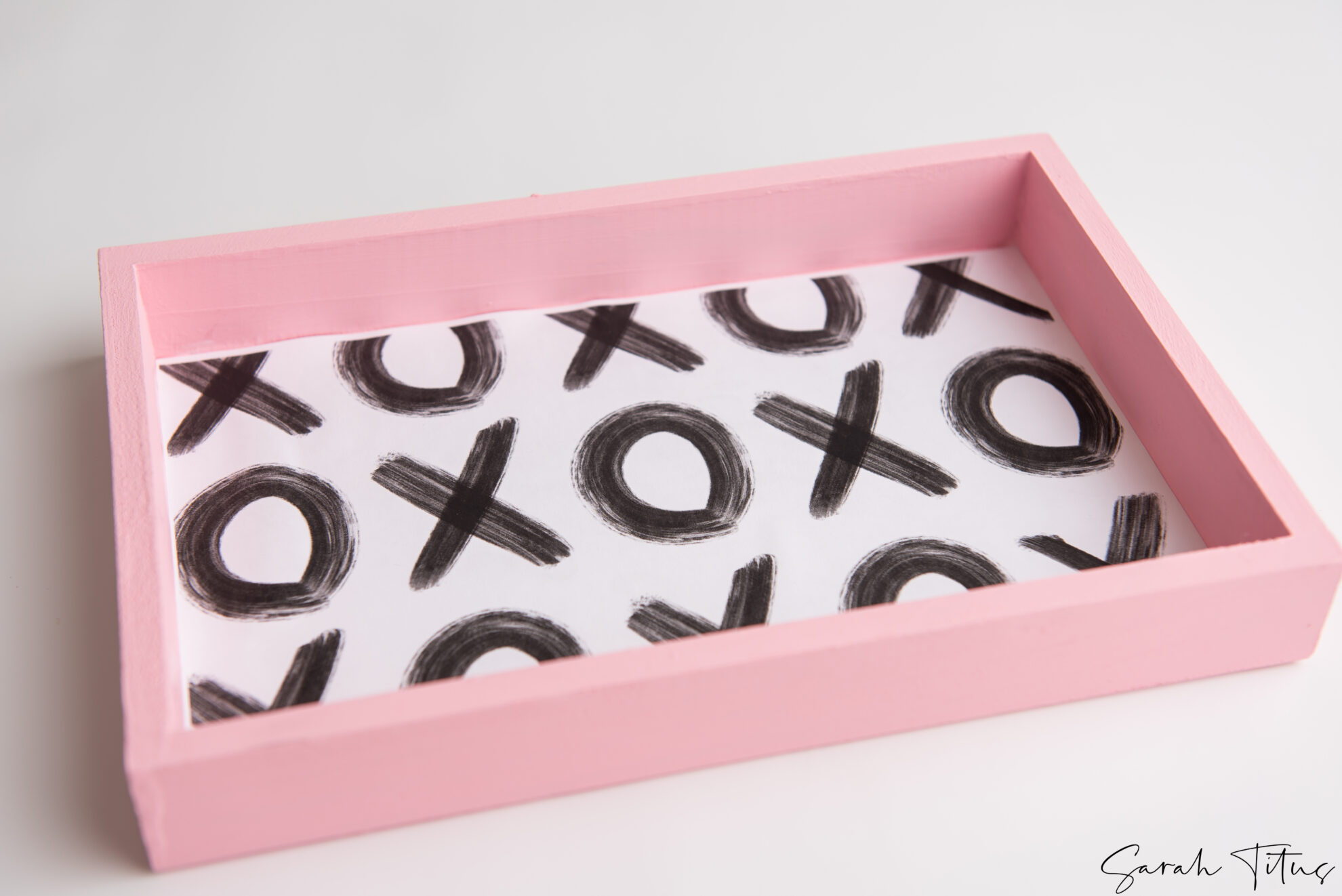 Step 4:
With the floral wire, begin to create a heart shape. Use a cup or something round to help create and mold the top, rounded part of the heart.
Use needle nose pliers or wire pliers with a wire cutter and cut it from the spool. Be careful the wire may be sharp where cut.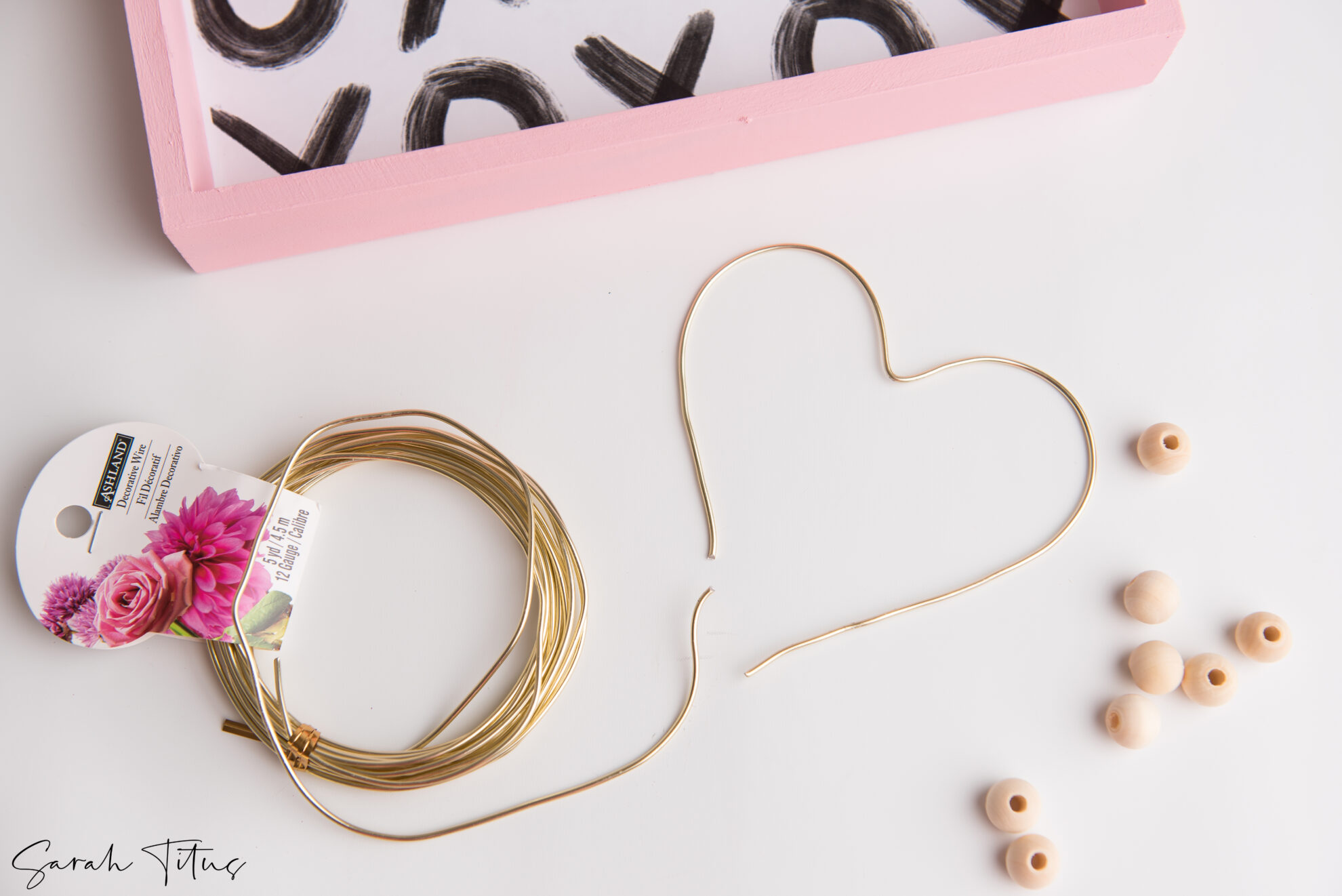 Step 5:
Before closing the heart up, begin adding the beads to the wire heart on both sides (beads won't make it around the dip in the top of the heart without ruining the shape.
Once enough beads are covering the wire, leave enough space at the bottom to be able to close off the heart by twisting and pinching the two ends together with the pliers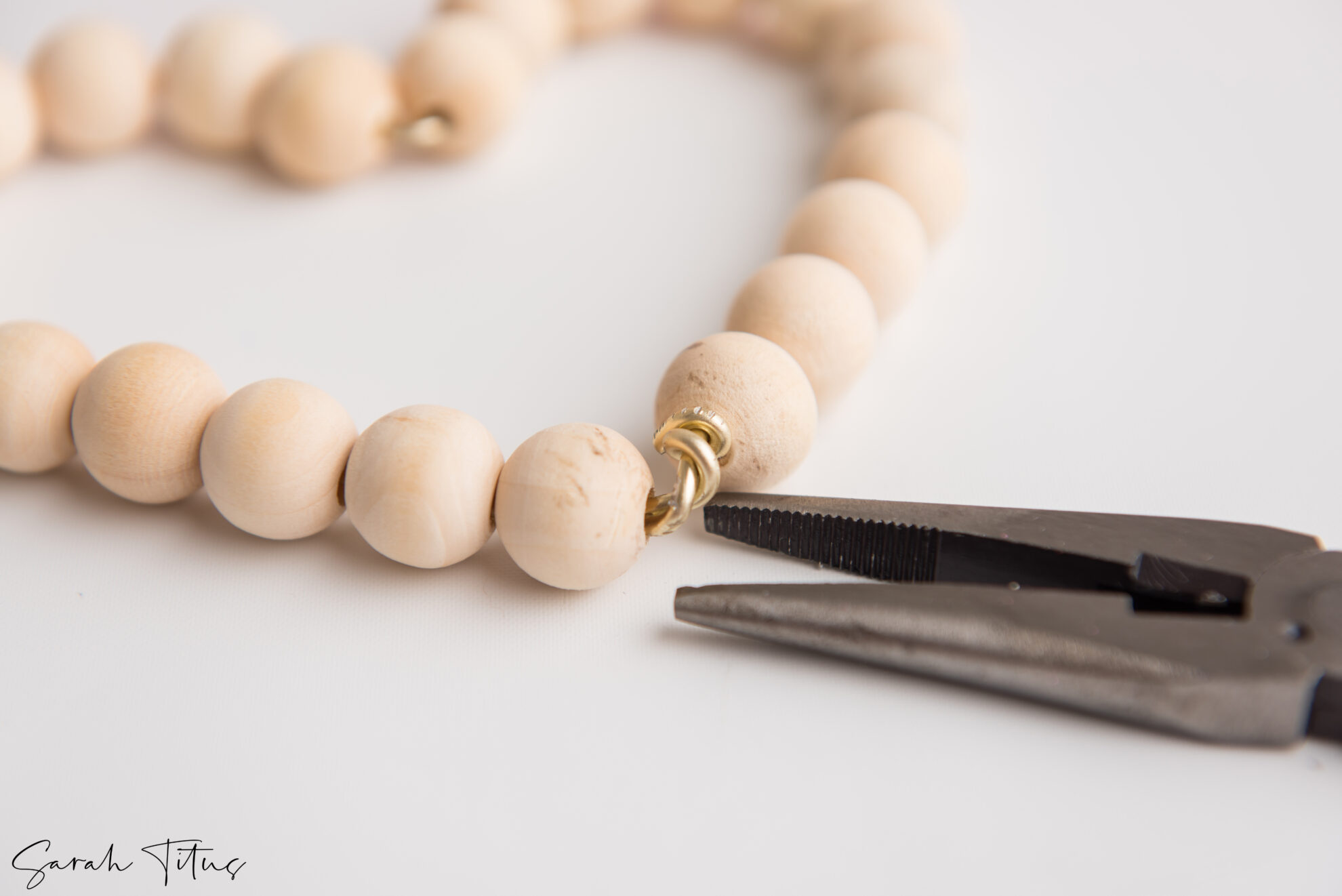 Step 6:
Attach a ribbon to the middle of the heart with hot glue and up and over the back of the box to give it that 3D hanging effect.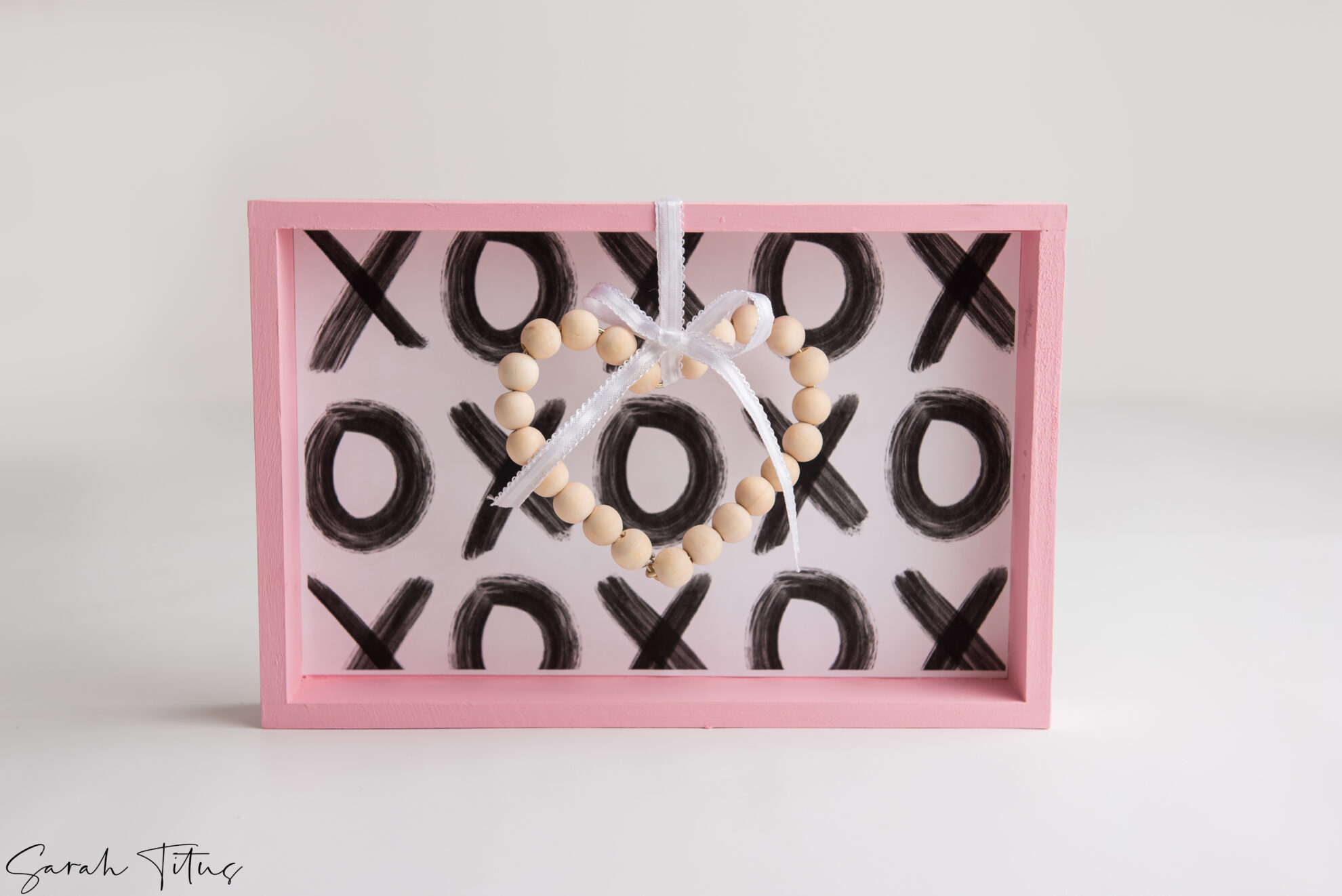 Fun Ways To Use This DIY Valentine's Craft:
Here are a few great ideas on how to put these adorable Valentine's Day craft ideas to good use ❤…
Use As Home Decor
I'm ALL for home decor (can't you tell I LOVE designing 😉 ) and lately I've started decorating for each holiday! It is such a subtle and chic way to decorate your home, without being too much! Plus it's super fun for the kids to see our home decorated for the holidays.
The fact that this is a shadow box means it can be placed on ANY surface in your home. Fireplace mantles, kitchen islands, office desks, just to name a few places!
If you are a big decorator like me, then I would suggest making your Valentine's Day crafts before the month of February even starts. That way you can leave this up the whole month until you're ready for your St. Patrick's Day decor. 🙂
Give As Cute V-Day Homemade Gifts
These would make perfect gifts for your friends, family, or kids!! You can make a few of these to give to family and friends on Valentine's Day or even give as Christmas gifts. Then they will be ready to bring these out a few weeks later to celebrate the holiday. 🙂
Your kids (especially young girls) will adore this beautiful gift and love the fact that you made it! You can also use this as a fun time to craft these WITH them and wrap them up to give to others.
I always appreciate receiving homemade gifts – you can tell SO much thought went into it and it's something that can actually be used. No matter who you are gifting this cute decoration to, they will love and appreciate it so much!
This super chic and stylish craft will make the perfect accessory to yours (and others!) Valentine's Day this year and many more to come! 🙂