A new take on Taco Tuesday- and super easy too! Yummy tacos get baked all in one dish in this simple and delicious homemade Taco Bake.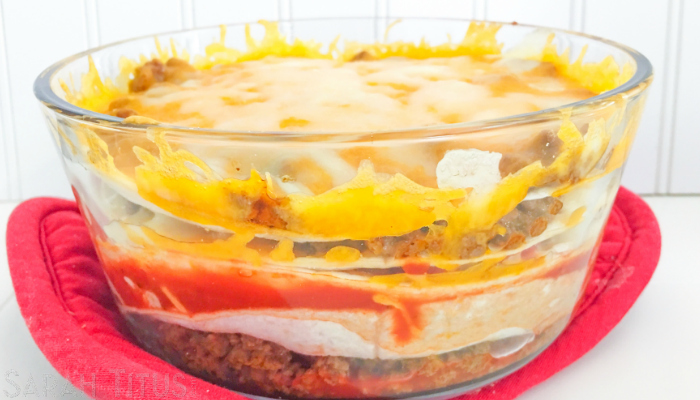 Taco Bake Recipe
Ingredients:
1 lb hamburger
1/2 tablespoon garlic powder
1 tablespoon minced onions
1 packet taco seasoning
(5) 7″ flour tortillas or corn tortillas
2 cups shredded cheddar cheese
1 cup shredded Monterey Jack cheese
15 oz salsa
7 cup clear Pyrex baking dish or casserole dish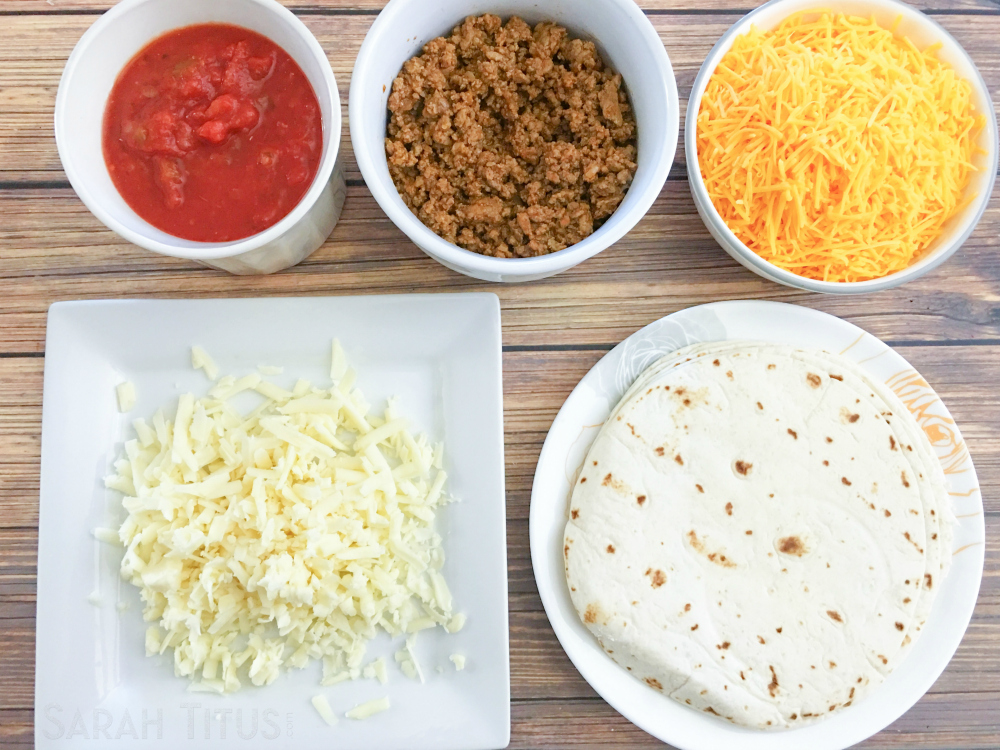 Directions:
Step 1. Preheat your oven to 350°
Step 2. Cook your ground beef in a large skillet with your minced onions and garlic powder until your ground beef is cooked thoroughly
Step 3. Mix in your taco seasoning and 3/4 cup water and cook for another 5 minutes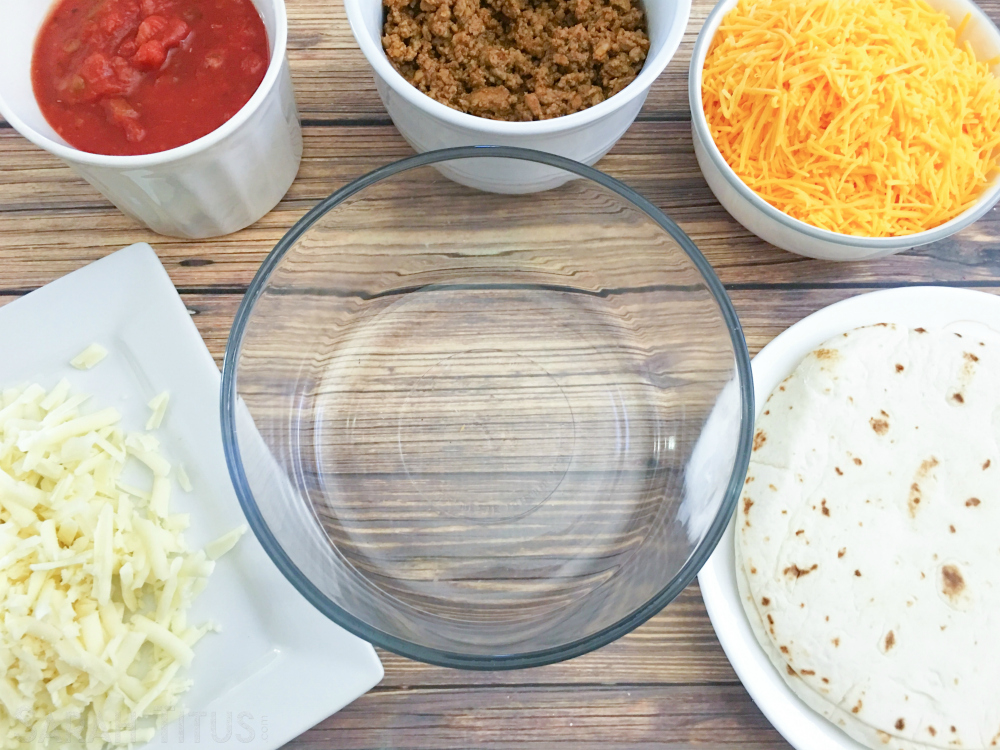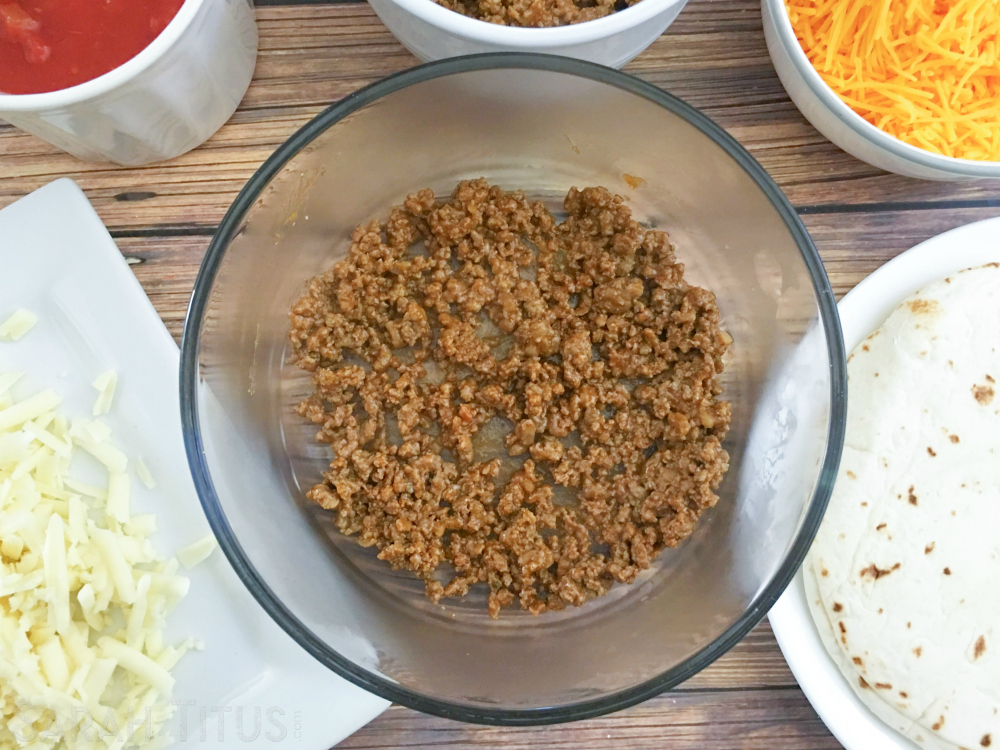 Step 4. Scoop about 3/4 cup of your seasoned ground beef and place into the bottom of your baking dish and add a flour tortilla on top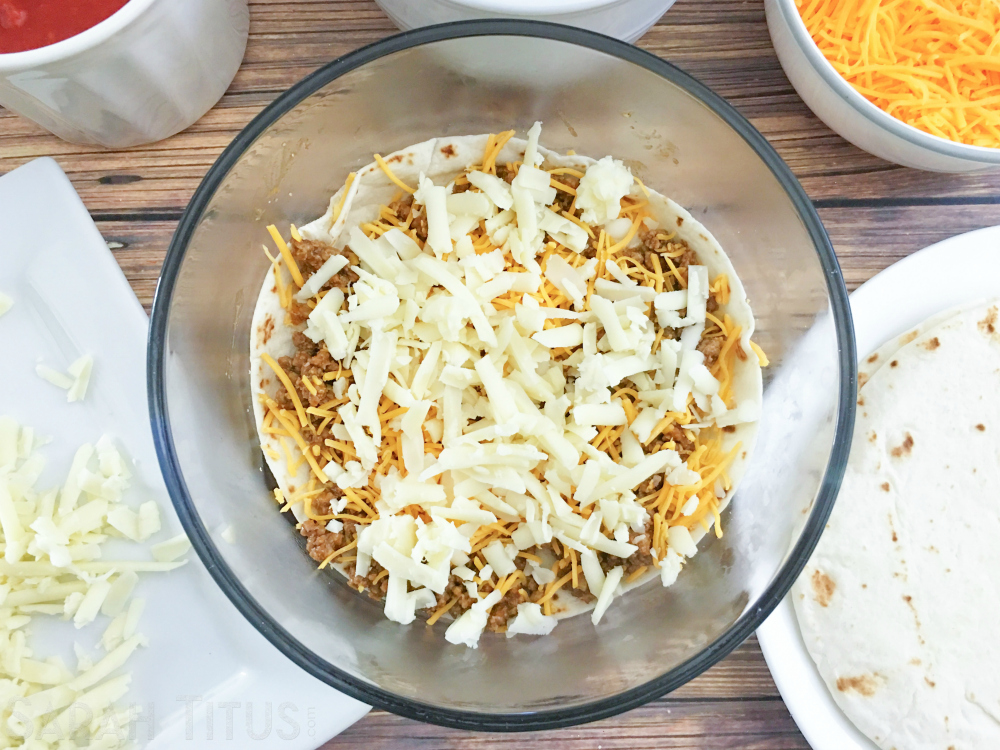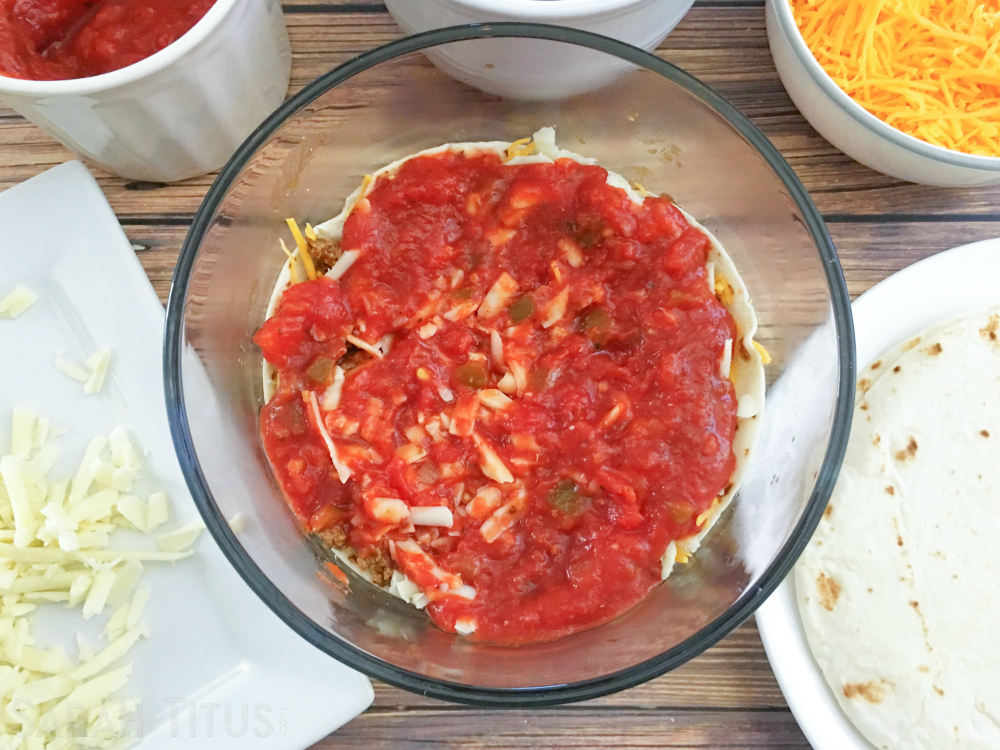 Step 5. Next add a thin layer of hamburger, salsa, and a mix of cheese and top off with another tortilla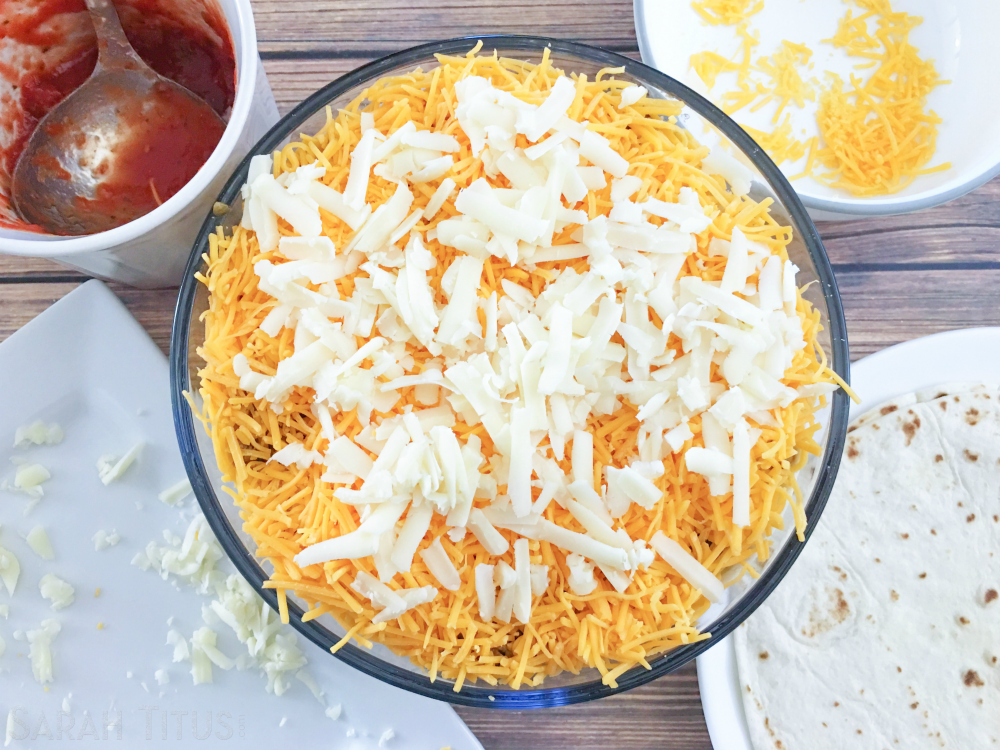 Step 6. Repeat step 5 until you've reached the top of your baking dish
Step 7. Bake for 15 minutes in your preheated oven or until the cheese is melted
You could serve with rice or noodles, for example. Whatever you fancy!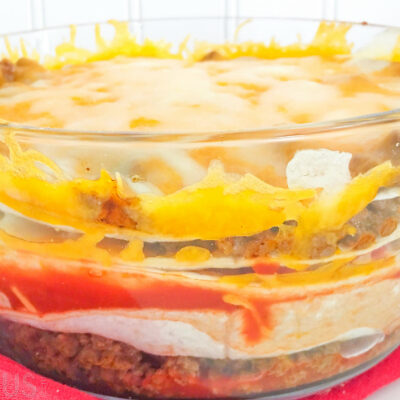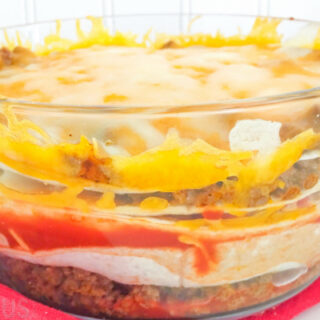 Taco Bake
Ingredients
1 lb hamburger
1/2 tablespoon garlic powder
1 tablespoon minced onions
1 packet taco seasoning
(5) 7" flour tortillas
2 cups shredded cheddar cheese
1 cup shredded Monterey Jack cheese
15 oz salsa
7 cup clear Pyrex baking dish
Instructions
Preheat your oven to 350°
Cook your ground beef in a large skillet with your minced onions and garlic powder until your ground beef is cooked thoroughly
Mix in your taco seasoning and 3/4 cup water and cook for another 5 minutes
Scoop about 3/4 cup of your seasoned ground beef and place into the bottom of your baking dish and add a flour tortilla on top
Next add a thin layer of ground beef, salsa, and a mix of cheese and top off with another tortilla
Repeat step 5 until you've reached the top of your baking dish
Bake for 15 minutes in your preheated oven or until the cheese is melted