Today I was thinking how amazing it is that God has redeemed us. And it's not just a one time thing either, but we are forever messing up, going our own way, and God is constantly chasing after us, redeeming us, and bringing us back into His protection.
As hard as we try to be good little sheep, we just fall and fail and mess up. God is always there to redeem us when we are genuinely repentant, and I'm so thankful that He understands that we fail and doesn't just turn us over never to be with Him again.
It's so important to stay with Him, at all times, never taking that first step out of obedience with Him onto our own ways and our own rebellious paths.
That was the thought in my mind as I was making this gorgeous God is my Redeemer SVG cut file.
I hope you love it, and I hope it reminds you of His grace and mercy in your life, that you may fall on your knees and praise Him for being SOOO utterly good to us, always! Truly, we serve a wonderful, merciful, patient and loving REDEEMER! Let it bless your heart today!!!
SVG Cut File Design – God is my Redeemer Saying
Thank you Jesus, for being my Redeemer!
Use this on everything, from T-shirts, to pencil pouches, and wall art printables to gift tags you give to your friends.
Use it to spread the message today that Christ is our glorious Redeemer!!! 💖💖💖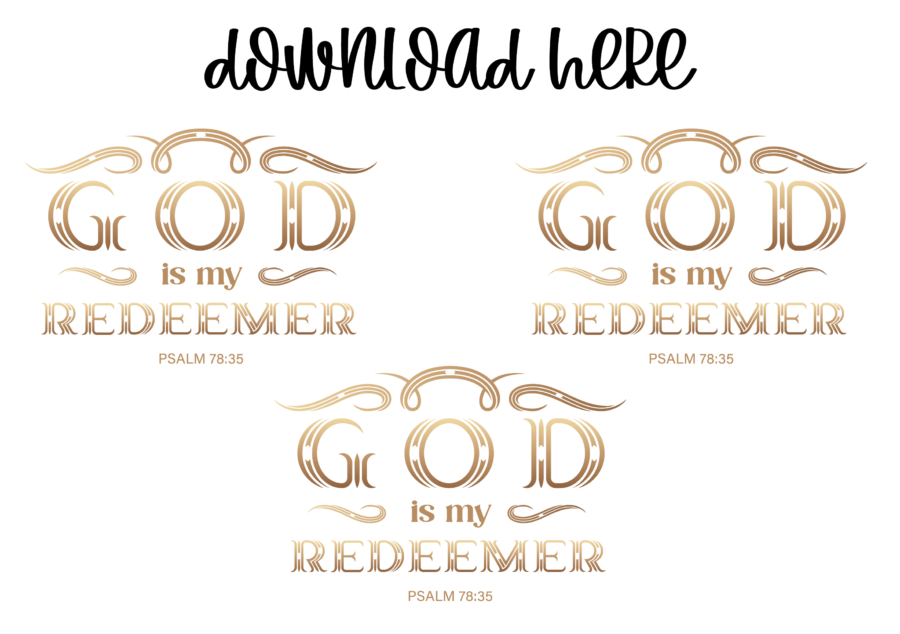 Need help uploading your SVG into Cricut? Click here to see our full tutorial!