This was my favorite teacher svg to create thus far! I just LOVE the look of black with multi-colored text. It just looks so cool! Like Lisa Frank from when I was a kid. 😂
I first started by drawing the outer half moon shape in Illustrator with the paint brush, then the inside half moon, then another and another and another. 😜
After that, I went back and added the polka dots and came up with all the color combinations.
Next I added the wording in there but "best teacher of the year" didn't really fit in the space too well 😊 so I went with the alphabet.
Lastly, I added on the paintbrush hearts in the middle half moon, and it was complete!
A hand drawn beautiful work of art for teachers classrooms!
You can grab this free alphabet svg rainbow design below!!!
Cute Free Alphabet SVG Rainbow Design for Teachers Classroom
I LOVE drawing in Illustrator, and I think this came out really cute. If you have the program, mess around in there and see all the fun stuff you can do. And if you love svgs and are crafty, you can do a lot with this svg!
Use it as decor in the library or in your classroom (whether you're a homeschool mom decorating your homeschool room or a teacher in a classroom). Either way, it'll make a cute addition to your decor! Looks GREAT next to a blackboard!!!
Another thing you can do with it is to create a gift for a teacher you know. Maybe you could create a fun pencil holder, gift tag, greeting card, or binder cover with their name on it to show you care!
You could even make little pocket cards and give them to all your students. I'm really curious what you end up doing with it. If you use it, lemme know in the comments below what you end up using it for! I'm dying to know!!! 🥰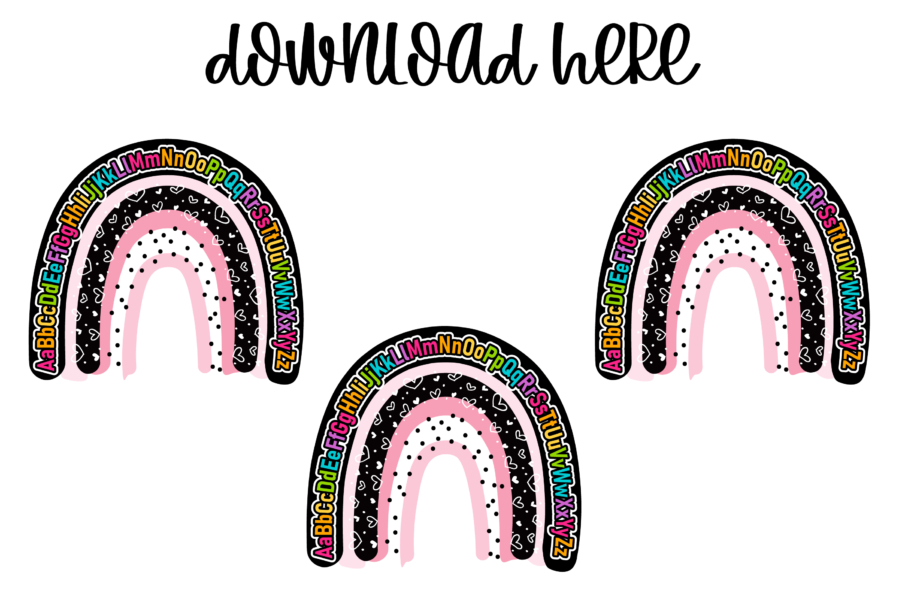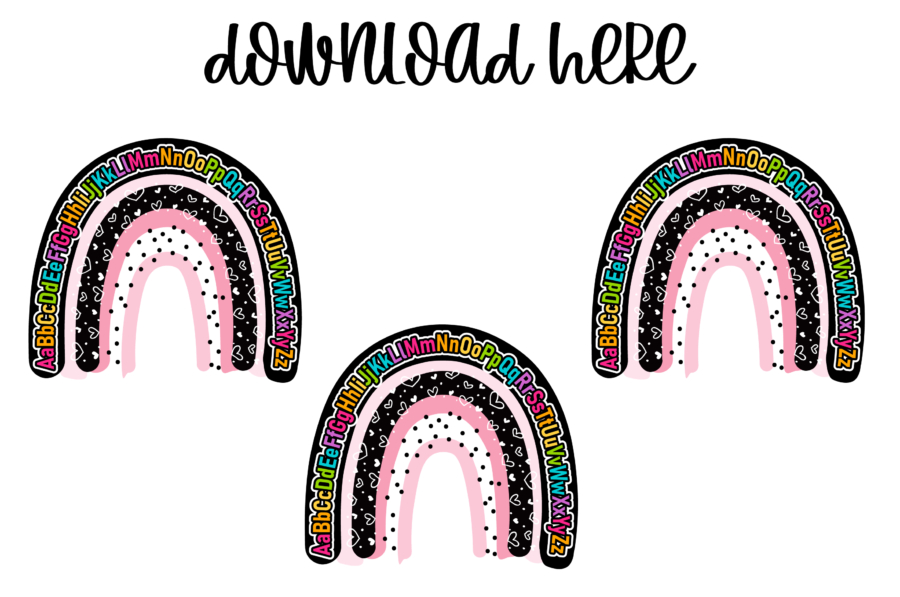 Need help uploading your SVG into Cricut? Click here to see our full tutorial!