This SVG turned out super cute! It started with me thinking deeply about how we are made, actually CREATED to love Jesus Christ. We are made in His image, made for Him, by Him, and will return TO Him.
So I started playing around in Illustrator (my favorite place to play!) and came up with this cool design. It looks furry to me. Like one of those old patches you put on your jeans as a kid, am I right?! Only modern. 😂 With lots of bright colors- thank you Lisa Frank for introducing me to BOLD, BRIGHT colors as a kid! 😎
Then I started thinking, we are made to SERVE Him, too. And worship Him, and adore Him, and I just kept going and really letting my mind wander in His greatness and awesomeness! Is that a word? Is awesomeness a word?
Anyway, I hope you absolutely LOVE these cute free Jesus SVG files to download!
They were a lot of fun to make, even more fun to think about, and I hope you guys have lots of fun creating cool stuff with them!
Cute Free Jesus SVG Files to Download
Here's all the sayings I made…
SVGs include:
Made to Love Jesus
Made to Serve Jesus
Made to Worship Jesus
Made to Adore Jesus
Jesus Loves Me
Jesus Loves You
Jesus King of King
Jesus is Lord
Jesus Prince of Peace
Jesus Son of God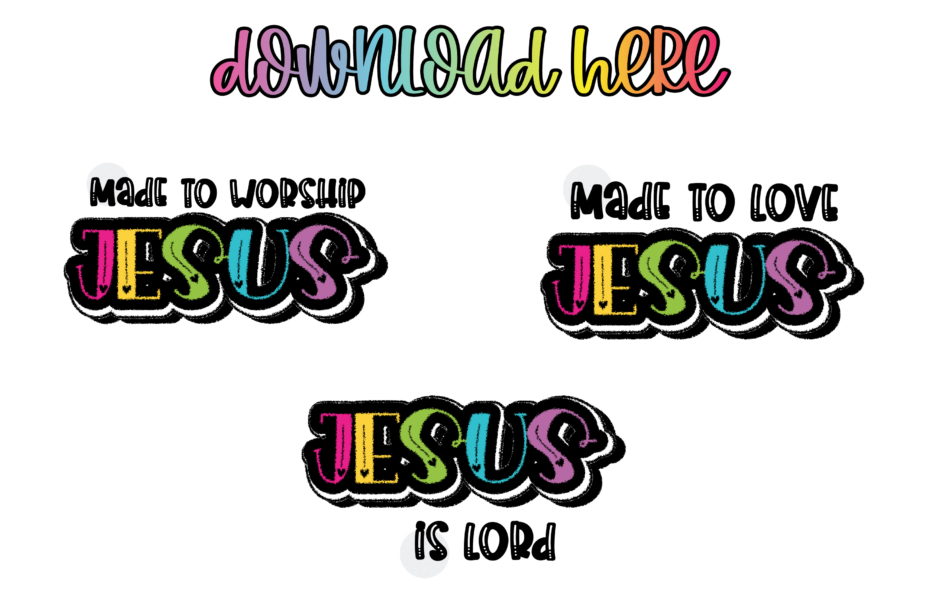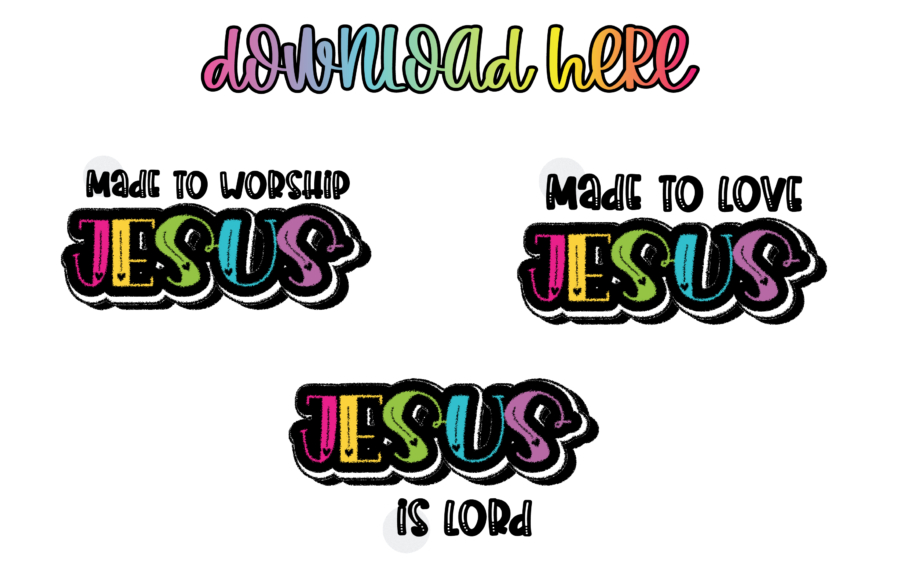 Need help uploading your SVG into Cricut? Click here to see our full tutorial!