Do you hear it?
Jingle bells, fires crackling, joy, laughter…yes, it's the beautiful sounds of Christmas! My absolute favorite time of year.
Now, of course, I A-DOOORE Christmas time most of all because we celebrate the birth of Jesus Christ, but I also LOOOOVE decorating for the holiday season too!
It's so much fun cranking up the tunes, snacking on scrumptious holiday treats, and turning my home into a winter wonderland with my family. I mean, we're talking twinkly lights EVER-Y-WHERE guys! And trees…oh the trees.
Two big Christmas trees (one downstairs and one upstairs). Then two small trees by the fireplace and another small one in the guest bathroom. Two more small Christmas trees at the front door outside and a wreath. Because, of course a wreath, right?!
Bath and Body Works green Merry Christmas hand soap all through out the house. Red everywhere, candles, faux snow in vases, Christmas towels and rugs, I'm not talking a little wonderland here, I go all out! I LOVE…Christmas!!! 😂😂😂
All the fun lights everywhere and the spirit of the season just makes me so happy and comfy with my family.
My daughter's favorite part is the snow. Does it snow where you're at?
Anyway, to celebrate the season, I created this FREE SVG snowflakes Merry Christmas design to help you decorate and for using on DIY homemade gifts! Save money!!! #holla
Free SVG Snowflakes Merry Christmas Design
This Merry Christmas file looks best on a white background, so be sure to remember that when you are making your cool creations! I couldn't quite get the snowflakes to wrap on the words easily so it may look weird if it's not on a white background, but it was TOO PRETTY not to publish, so as long as you use a white background on whatever you're doing (or can cut off extra snowflakes), you're good. 🥰
My first thought was how uh-mazing this design would look on a Christmas ornament. You could make some for your own tree, but also make some to give as cute gifts!
Wouldn't it look fun and festive as wall art prints?!
Oh, it would also look beautiful on a white wood sign sitting on your fireplace.
You could turn any boring glasses and mugs into cute Christmas mugs by creating vinyl peels and sticking this design on them!
It'd also look fab on homemade gift tags! How nice would gifts for your family and friends look with these.
It would also make really cool gifts too on things like tote bags, cushions, candles, or Christmas cards.
There are so many homemade craft projects you can do with this free SVG snowflakes Merry Christmas download and your trusty Cricut or Silhouette!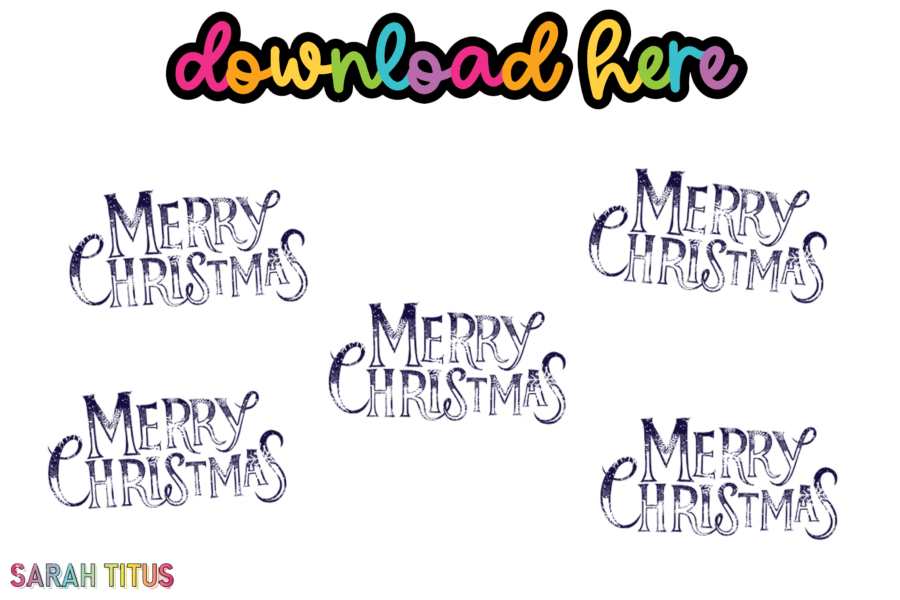 Need help uploading your SVG into Cricut? Click here to see our full tutorial!