I ADDDDD…ore these colorable leaf wreath monograms SVG files! They're black and white so you can do just about ANYthing you want with them!
Free SVG Files for Cricut or Silhouette – Colorable Leaf Wreath Monograms
You could make vinyl stickers and put them on a candle! Wouldn't that be pretty?!
Or put them on a pencil pouch and folder. You could make your friends' kids some cool back to school gear with these! They'd LOVE it!!! 💖
I could totally see it on a tote bag or even as coloring wall art. You could color these with your kids and have some fun! Coloring is SO relaxing and a total must for a mom!
You could use these designs in your digital planners or even on little storage boxes. They'd be so cute.
Lemme know how you end up using these SVG images. I'd love to hear! I just LOVE these monogram templates!!!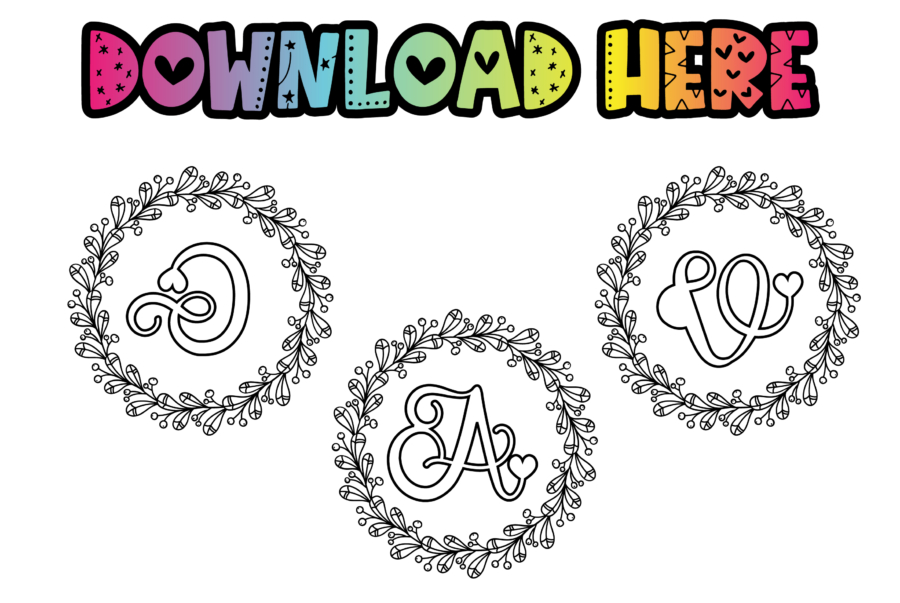 Download the Free SVG Files for Cricut – Colorable Leaf Wreath Monograms here.
Need help uploading your SVG into Cricut? Click here to see our full tutorial!