While I was creating a bunch of cool monogram SVG cut files, I wanted to make some more "plainer", classic downloadable files too! Today, let's have some fun with this black leaf and berry monograms design!
Free SVG Files – Black Leaf and Berry Monograms
You can use either a Cricut or Silhouette machine plus a heat press, and place these SVG images on almost any item you can think of, or use sticky paper to make cute stickers.
Aren't the leaves adorable on these illustrations?! My daughter had the idea of putting them on a candle! She's right!!! That would look SOOO good!
Or even a pencil box or school folder.
What about putting it on a mug?! You could totally do that and give it as a gift or make your husband and yourself matching mugs! How cute!!!
Another thing you could do with them is make book tags out of them with your kids' names, or use them as labels on your kids' jackets! Do you KNOW how many jackets my son has lost at school?! AAAAAAA….LOT!
Put a name tag on that puppy so you can claim it a lot more easily! 👏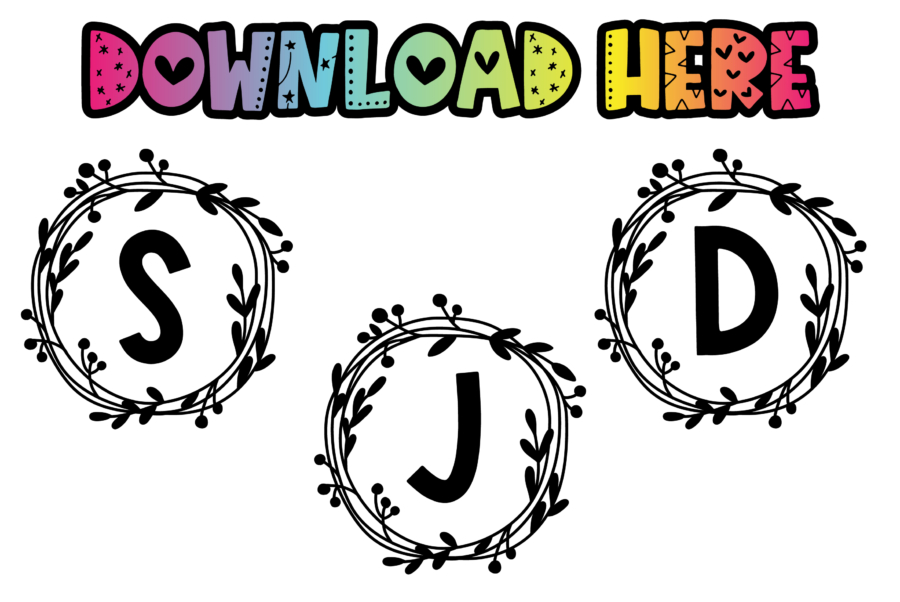 Download the Free SVG Files – Black Leaf and Berry Monograms here.
Need help uploading your SVG into Cricut? Click here to see our full tutorial!