Love is in the air today! Can you feel it?! 💖
Love is such a powerful emotion, and sometimes it just flows out of you so freely!!
Today, I have some really cool FREE SVG downloads with love quotes for you to use in your DIY projects. You're gonna love 'em!!!
Free SVG Downloads – Cute 'Love You Always' Quotes
I LOVE finding new and special ways to show my family and friends how much I care about them. These SVG quote files will be perfect for using on homemade gifts for extra ways to show them you genuinely care!
Here's the SVG quote phrases included:
Love You Always
All You Need is Love
I Love You to the Moon and Back
I'm in Love With You
Shower Me With Your Love
You are My Shining Light
You're the Best Thing in my Life
You Make Me Melt
These quotes would be super cute on keyrings, mugs, candles, cushions, or any item you think your loved one would like!
Wouldn't they look pretty on a wood sign?! That would look beautiful as home decor! Or how about print and frame them as wall art prints. That would look gorgeous too!
They would also make perfect Valentine's day cards, or fun little lunch box notes to brighten someone's day.
If you've got a loved one that loves to read, these would be awesome for creating bookmarks for them.
There's tons of ways you can use these beautiful free SVG quotes, so let your mind wander to come up with cool ideas.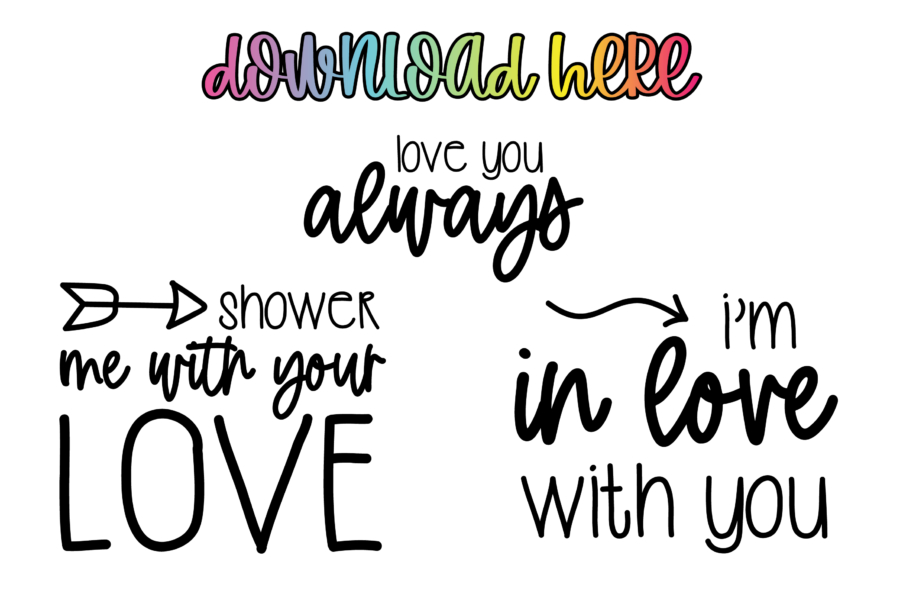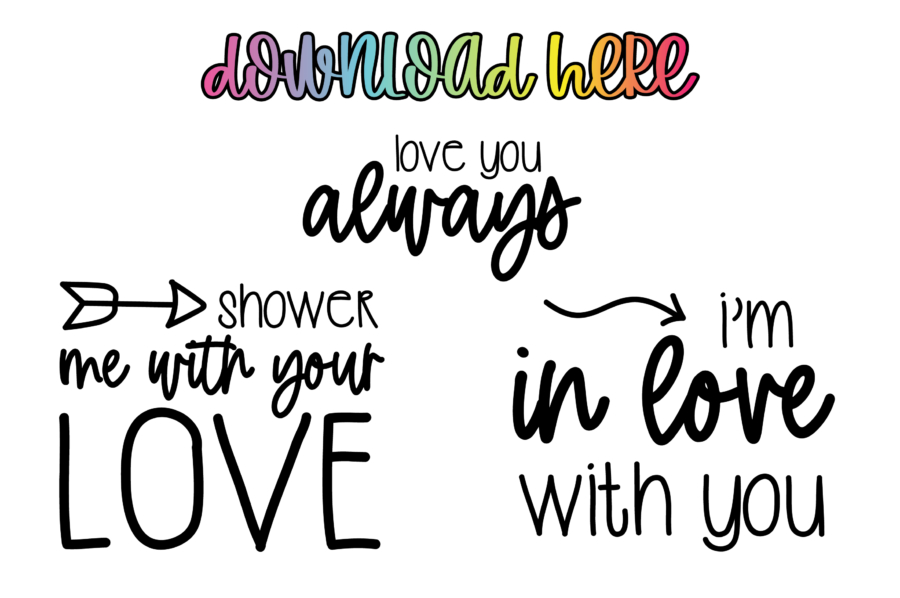 Need help uploading your SVG into Cricut? Click here to see our full tutorial!