What do you get when you put together fun rainbow colors and inspirational phrases? Some fantastic and beautifully designed Christian SVG's you can start using today!
Check out these absolutely FREE rainbow scripture SVGs! 🙂
Free Rainbow Scripture SVGs
Who doesn't need more encouragement in their life?!?!
These SVG designs remind us that our relationship with the Lord is a joyful one! The colors are so positive, bright, and joy-inspiring. These would look beautiful on sooo many different things like purses, mugs, t-shirts…. and more that we will get to in a minute. 🙂
But first…the files!!!
Download Here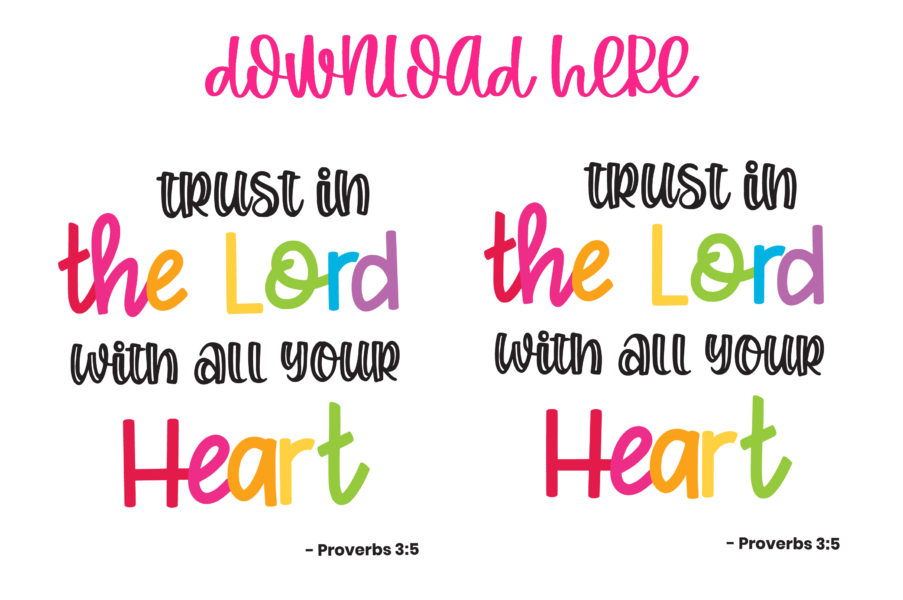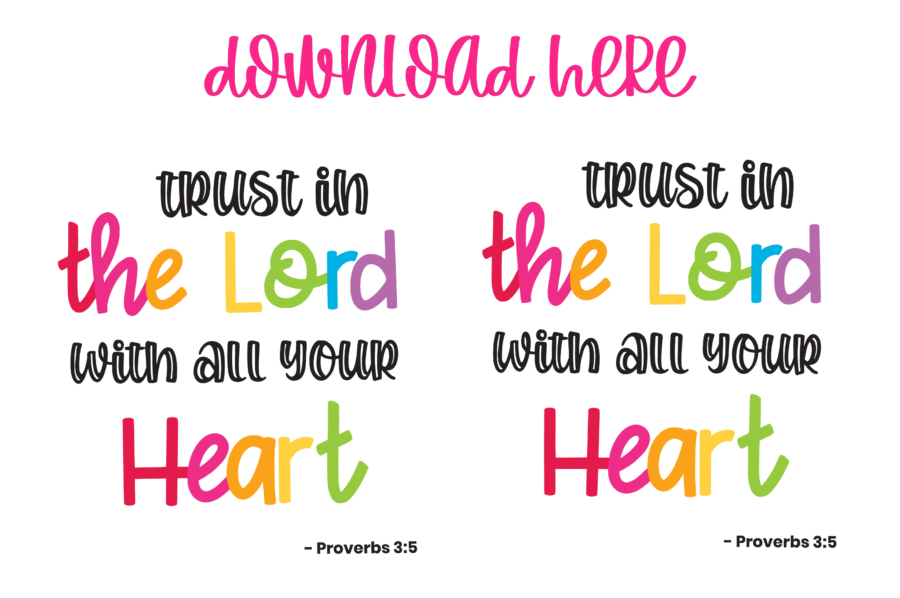 Download the Trust in the Lord With all Your Heart – Proverbs 3:5 SVG.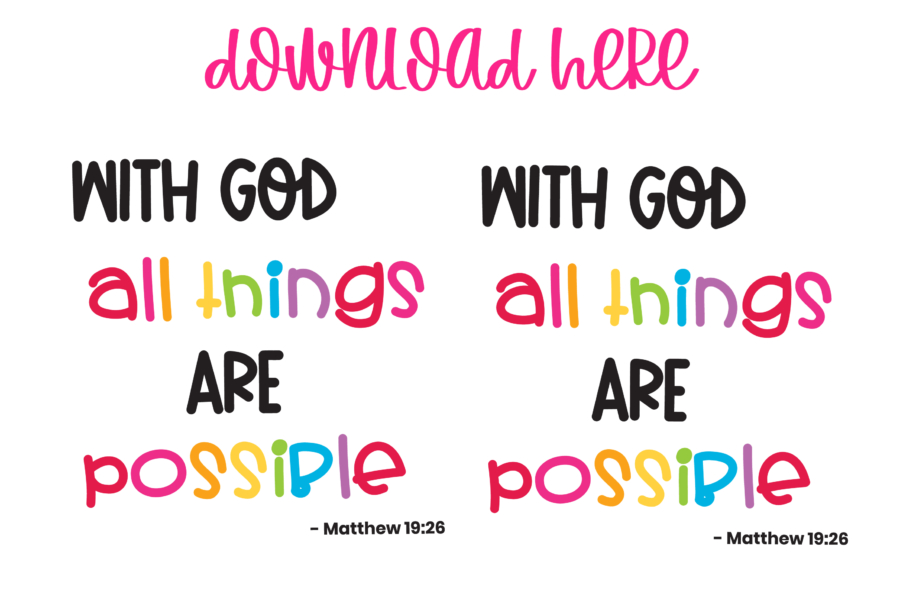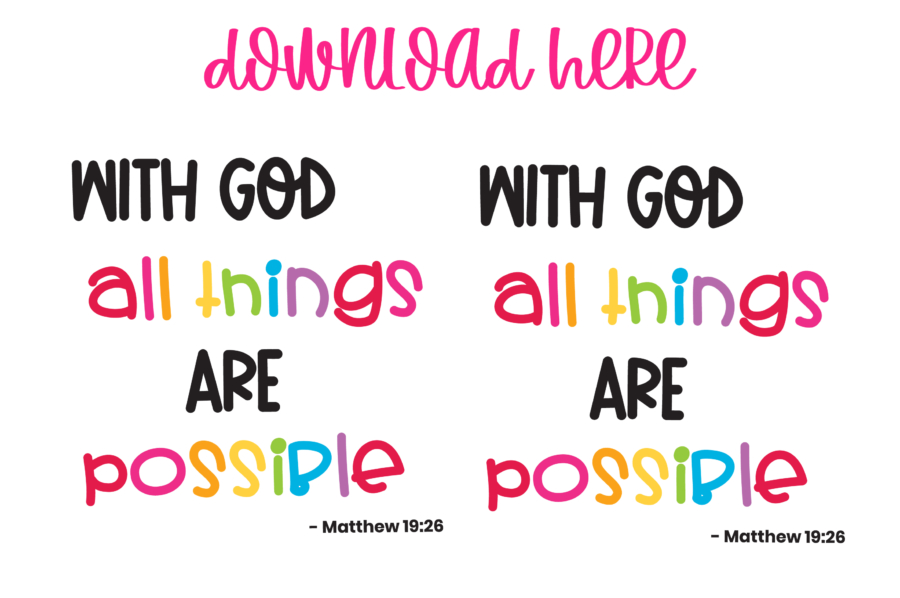 Download the With God all Things are Possible – Matthew 19:28 SVG.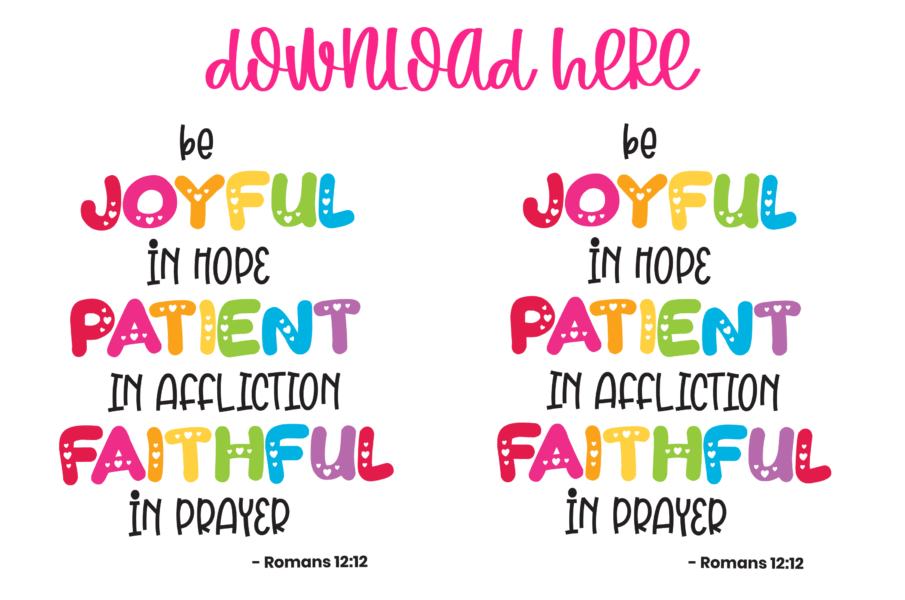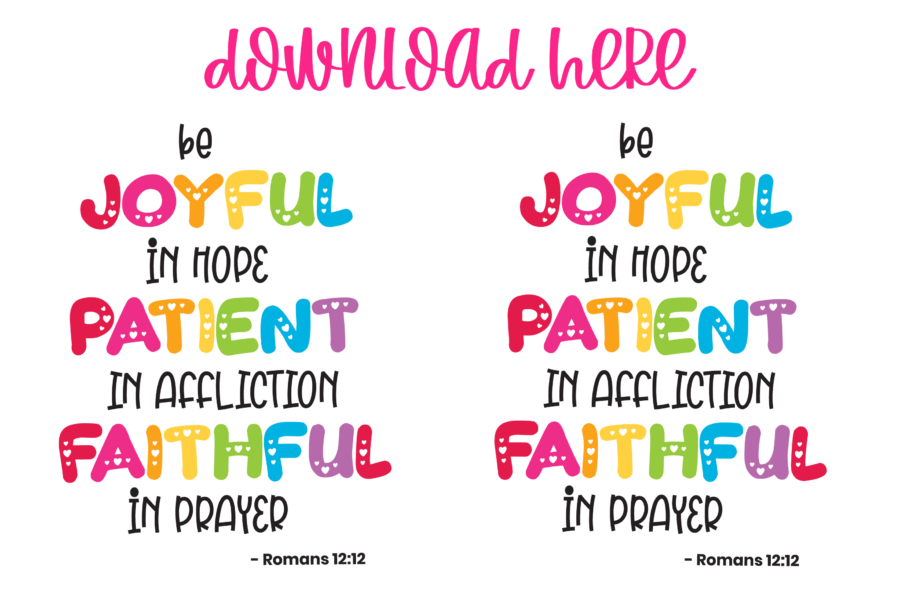 Download the Be Joyful in Hope Patient in Affliction Faithful in Prayer – Romans 12:12 SVG.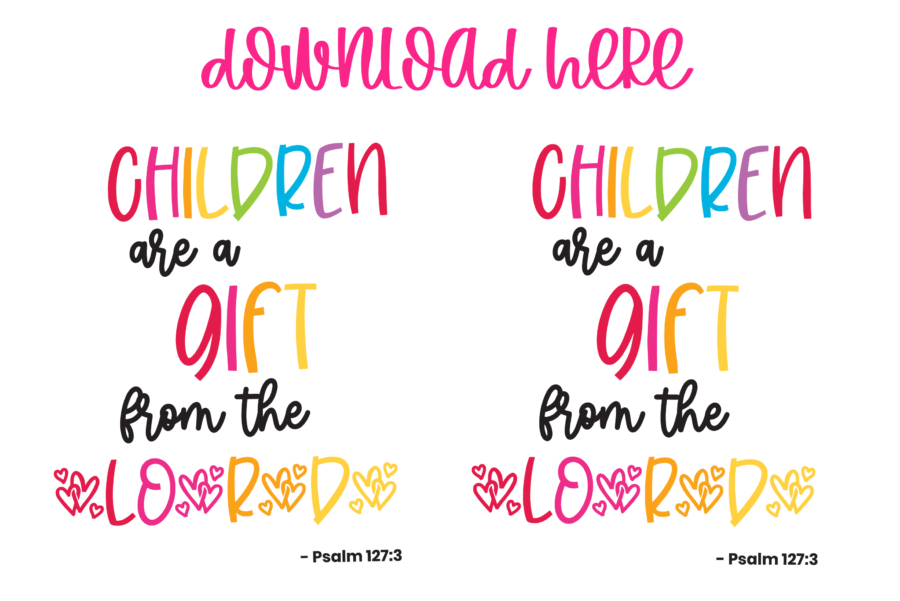 Download the Children are a Gift From the Lord – Psalm 127:3 SVG.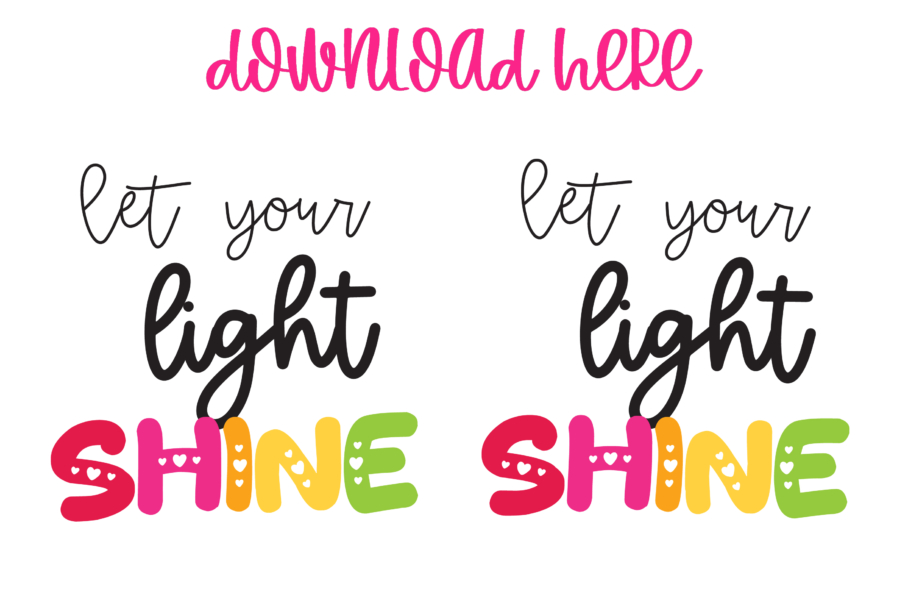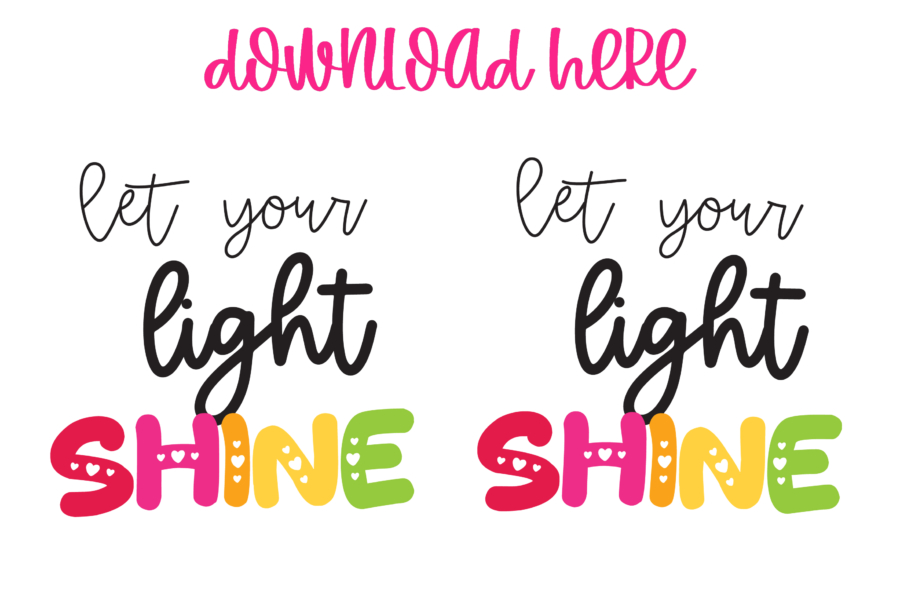 Download the Let Your Light Shine SVG.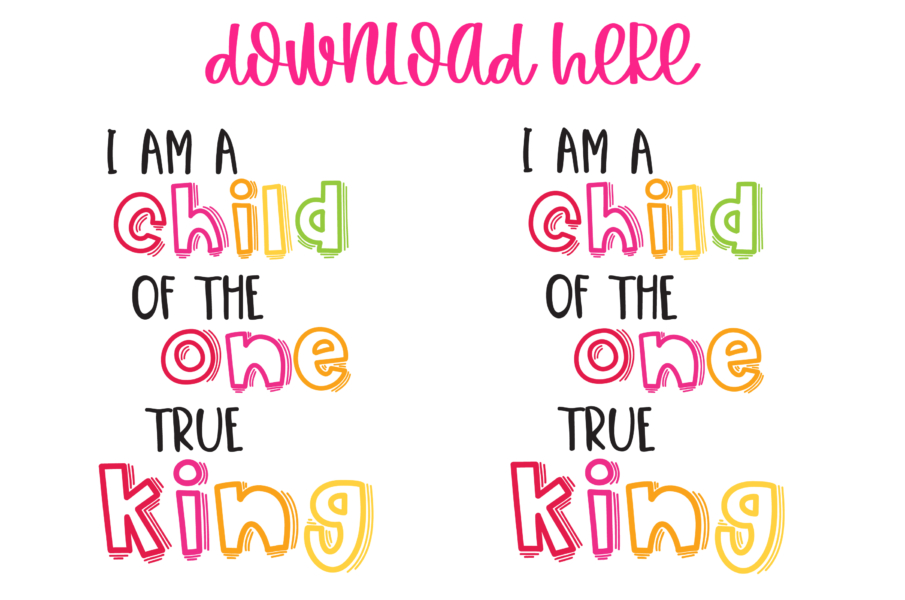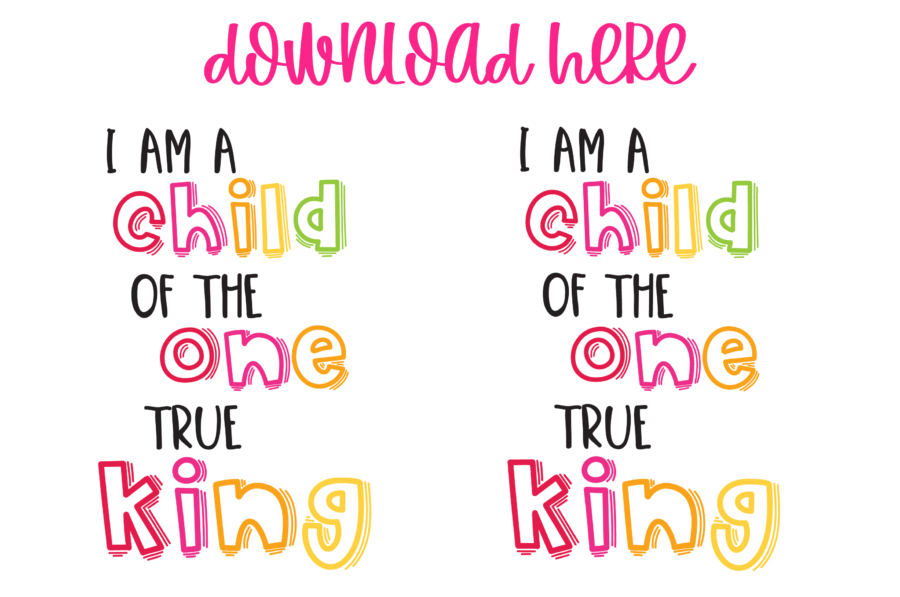 Download the I am a Child of the One True King SVG.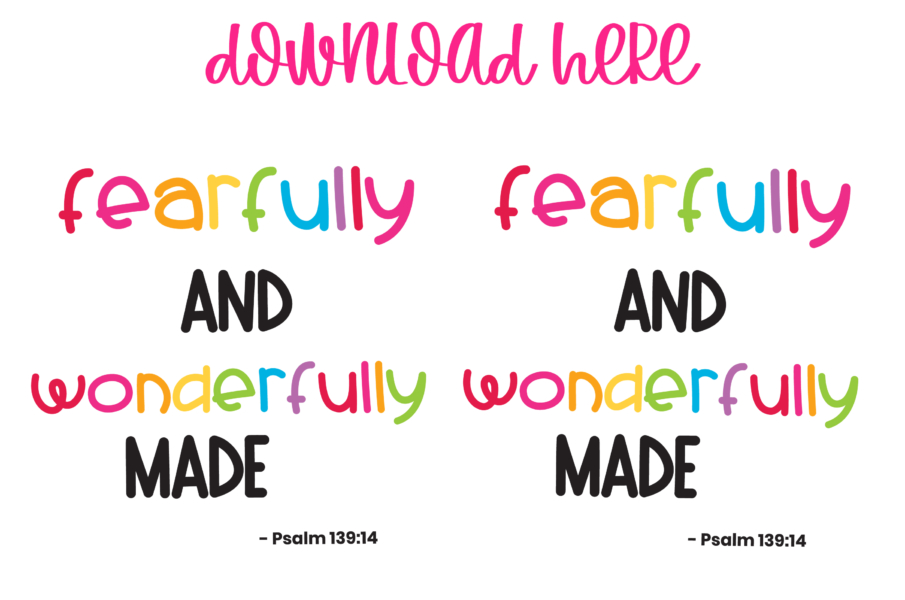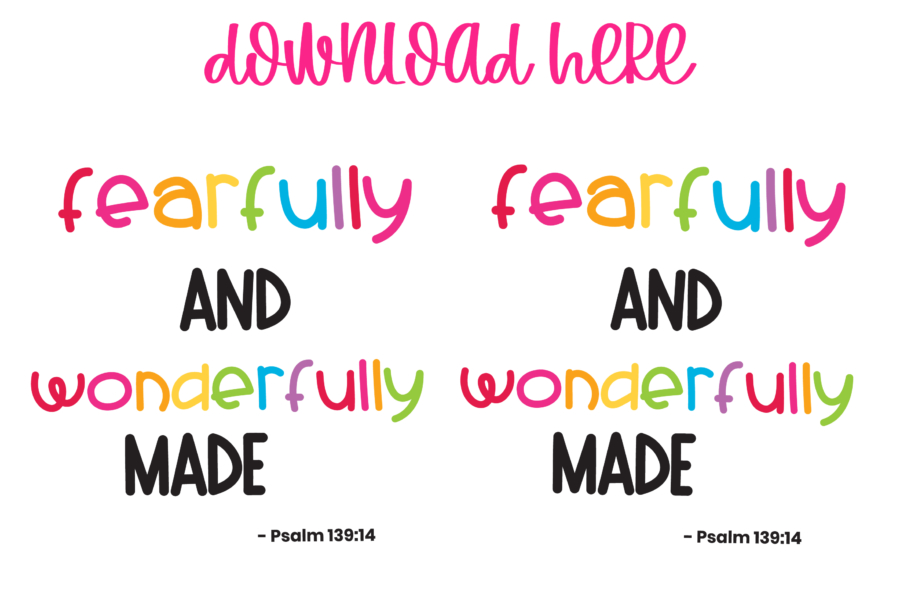 Download the Fearfully and Wonderfully Made – Psalm 139:14 SVG.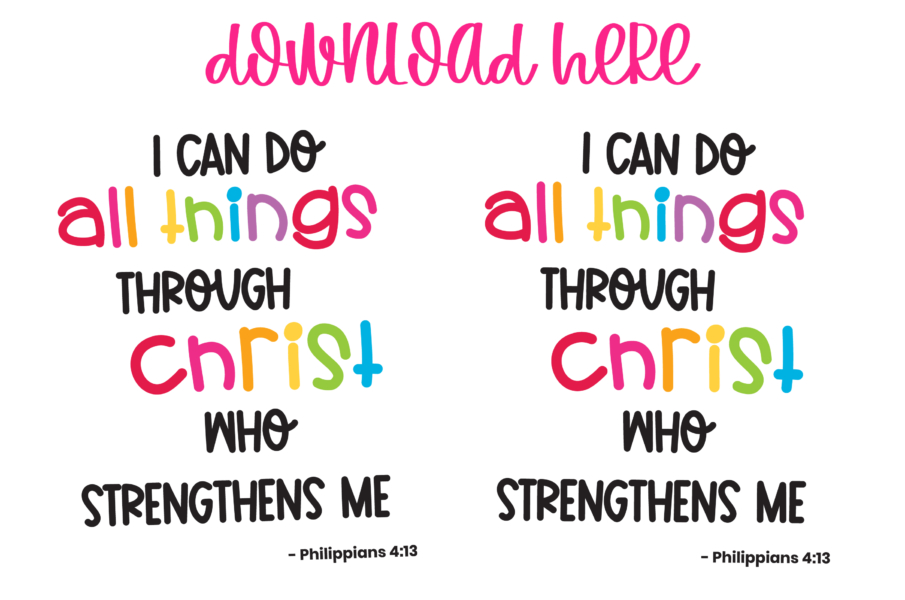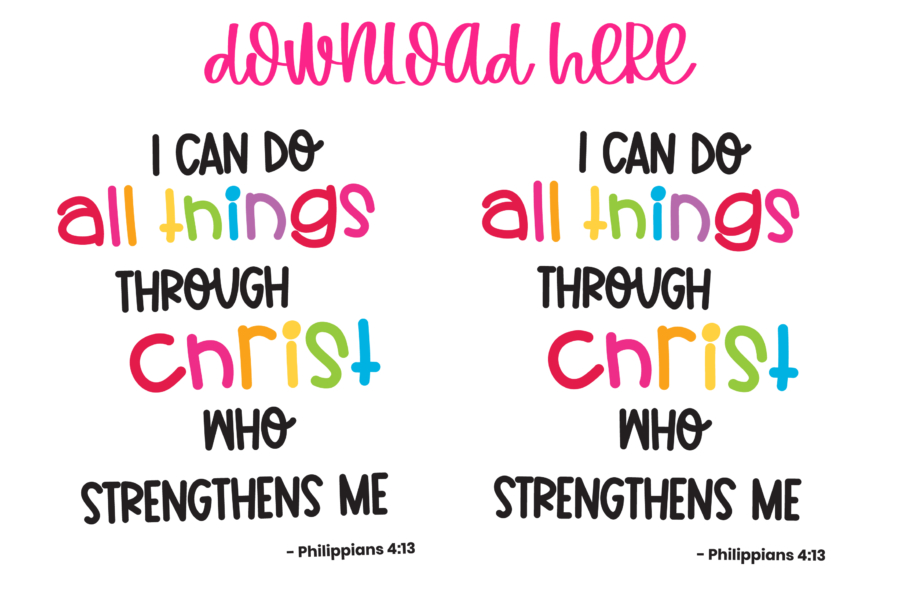 Download the I can do all Things Through Christ who Strengthens me – Philippians 4:13 SVG.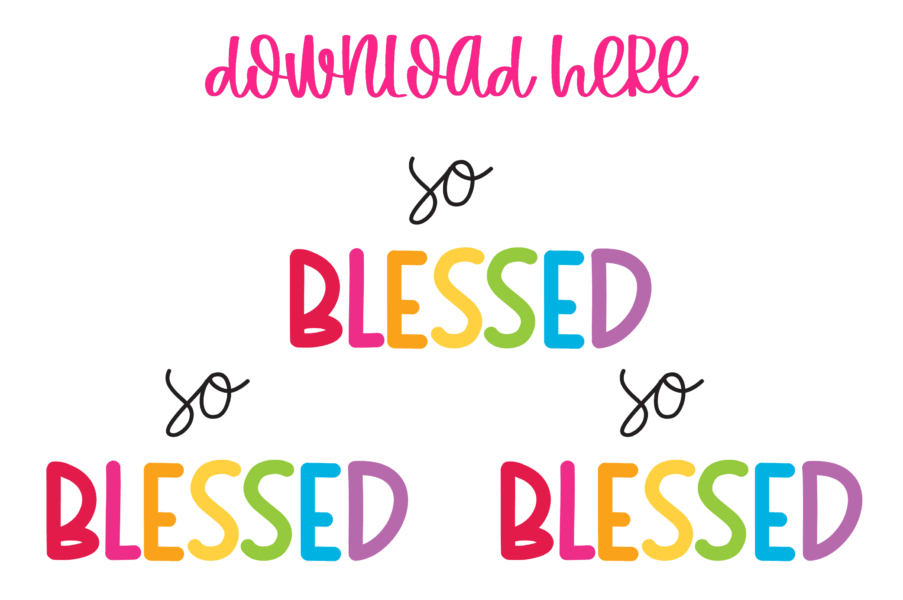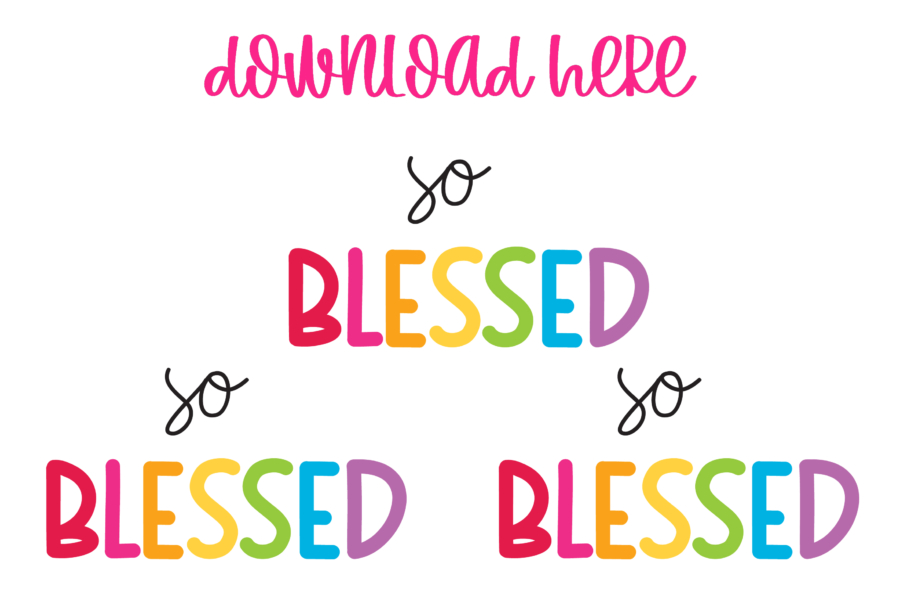 Download the So Blessed SVG.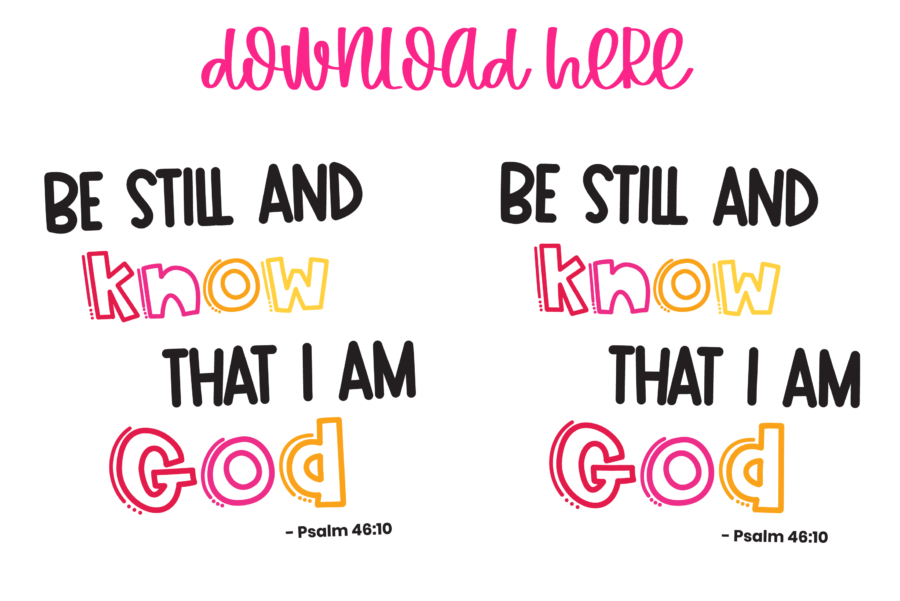 Download the Be Still and Know That I am God – Psalm 46:10 SVG.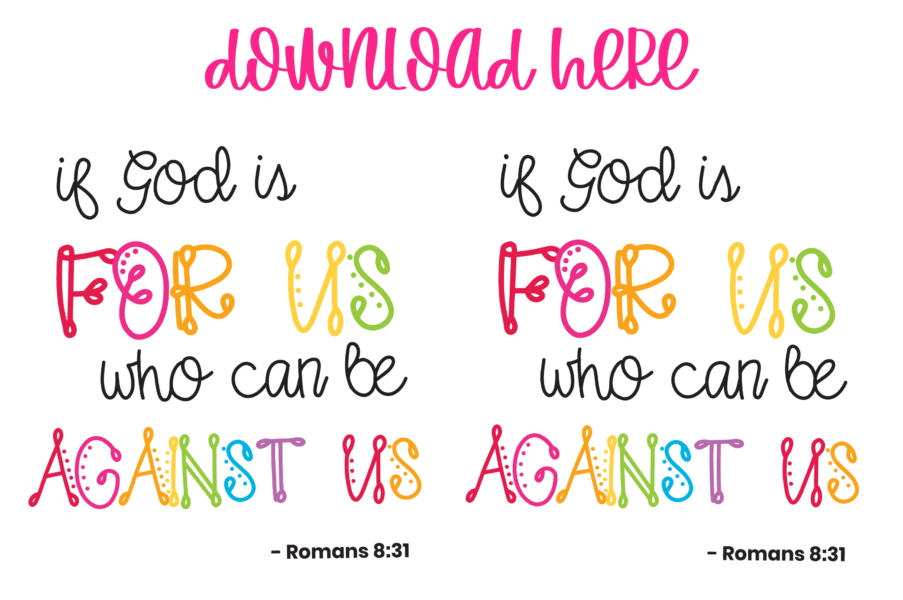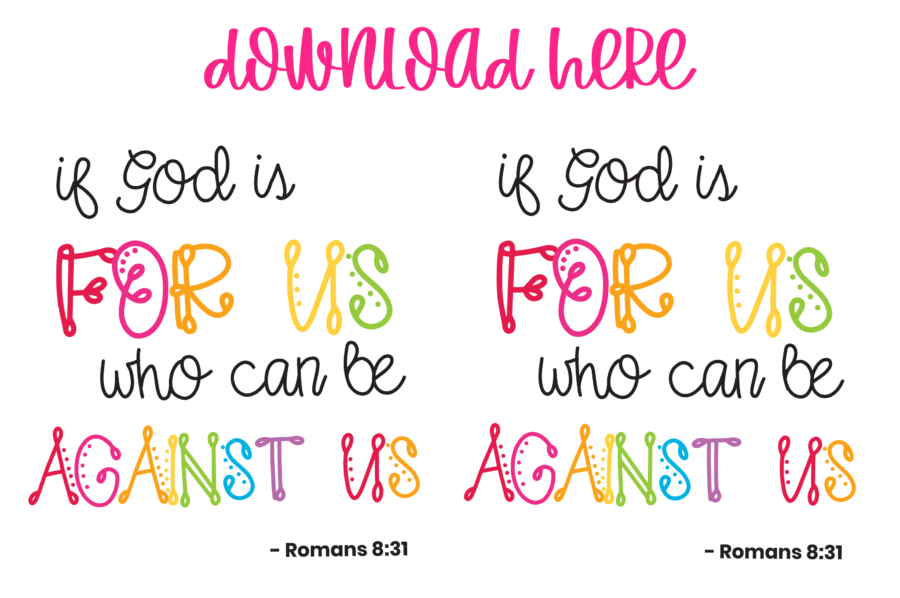 Download the If God is For us Who Can be Against us SVG.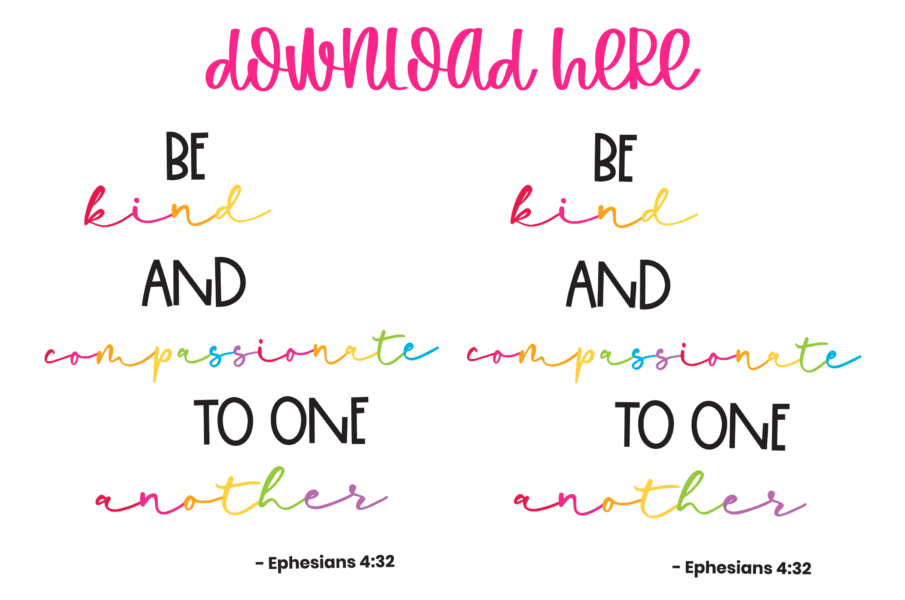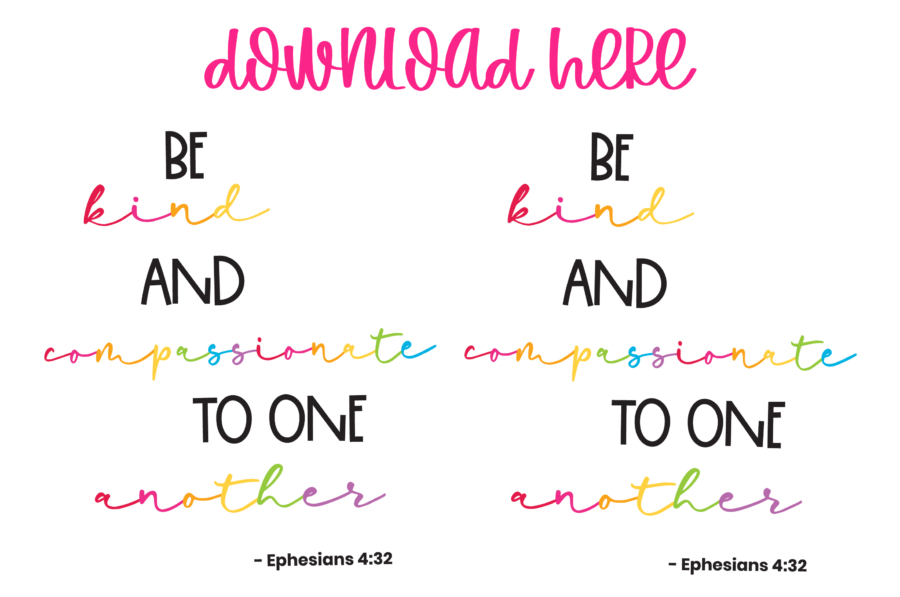 Download the Be Kind and Compassionate to One Another SVG.
Creative Ways To Use These SVGs
There are soooo many possibilities when it comes to using these Bible verse SVG's! You can make gifts for others, and put them on tons of different materials, and even make stickers! Let's look more into how to use these…
What You Can Put SVG's On
So what exactly can you put SVG's on? All you will need is a cricut or silhouette machine to cut, and vinyl, sticker paper, or whatever material you will be printing these on.
You can print the cut files on t-shirts, canvas bags, purses, blankets, and any other material you can heat press them onto.
Another great option is to print SVG stickers or decals and put those on laptops, phones, cars, mailboxes, mugs, and anything you can think of! You could even print a sheet of stickers to let your kids use to decorate fun crafts.
The "so blessed" and "let your light shine" would make fantastic stickers to stick on things because they are smaller. Some of the longer ones like "fearfully and wonderfully made" and "I can do all things" would look sooo cute on t-shirts and bags!
Use To Make Gifts For Others
Now that you know how to use these faith SVGs and what to put them on, you can start making your own gifts for your friends and family!
Use for birthday gifts, Christmas, weddings, or even for your Bible study group! For example, you can print out stickers to hand out to your women's Bible study group as a fun and encouraging gift. For your mom for Christmas, make her a Scripture t-shirt – she'll love the inspirational phrases and bright colors!
You can make your daughters cute purses for their birthdays too- I know my daughter would love something like that. And all of this saves you money, while still making a SUPER thoughtful gift for your loved ones!
I hope you feel inspired and encouraged to use these free rainbow scripture SVGs! 🙂
Need help uploading your SVG into Cricut? Click here to see our full tutorial!