Christmas lights are Christmas lights but these stars bring a whole new meaning to this graphic. For me, it's all about the star over Jesus as He lay in the manger. What a precious scene in history and we can remember by these fantastic…and FREE Christmas SVG Monograms!
Free Christmas SVG Monograms With Cute Christmas Lights
I love the bright colors of these SVG images. Of course, when making ANYTHING, I love to interject my brilliant bright colors into it! 😂 It's kinda what I'm known for. I just LOVE the bright, girly colors. Can't help it.
Oddly enough, my house is dark brown, gray, and white! 😂😂😂
Mixing a ton of colors might not look good in a house, but on paper, BAY-BEEE they look FANTASTIC!!!
These wreath monogram SVG cut files are no exception!
You can use either a Cricut or Silhouette machine plus a heat press, and place these on almost any item you can think of, or use sticky paper to make cute stickers.
You could create ornaments out of them, or better yet, a mug! That would be soooo cool! Somebody make a mug with this and show me! I'd love to see it!!!
How about gift tags or Christmas cards?! That would be cool too.
But mostly, I see this bundle of monograms on Christmas platters. You know, the kind you serve to your guests at a fancy holiday party. Wouldn't that be so awesome?! Put some crackers on the plate and as the crackers are eaten, you see the monogram. SO cool!!!!
Definitely have a lot of fun with these monogram SVGs and if you're looking for more, click here to get more b/c I can't stop making them! Creating graphics and clip art is the ultimate!!!! 🥰💎💯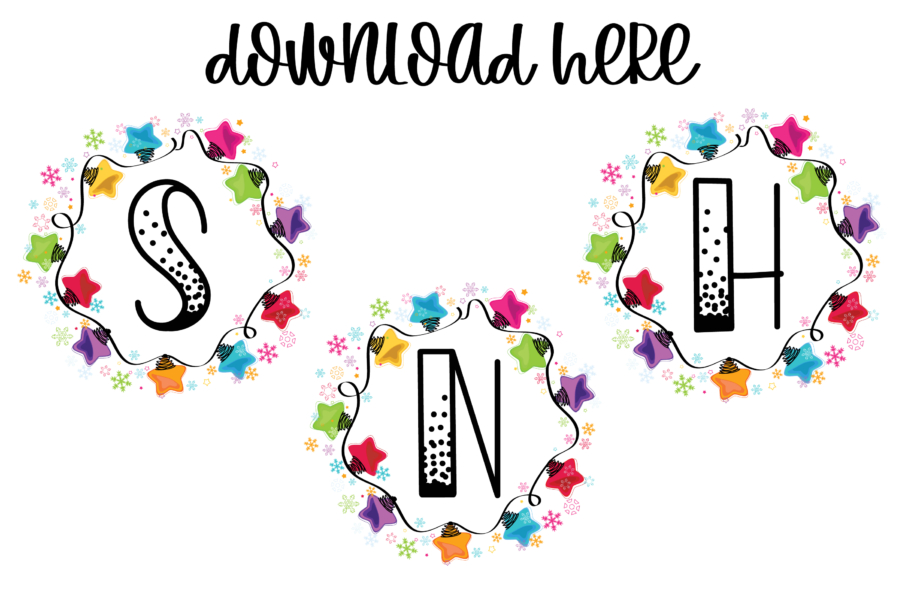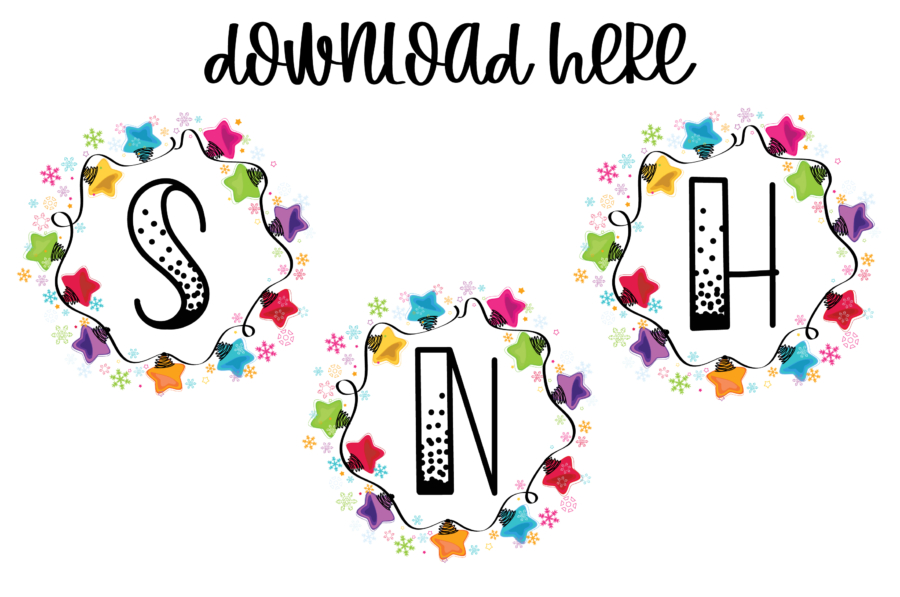 Download the Free Christmas SVG Monograms With Cute Christmas Lights here.
Need help uploading your SVG into Cricut? Click here to see our full tutorial!