I have some love for you today! 💖
These love SVG graphics will make the cutest crafts. They can be used for t-shirts, signs, tote bags, cards – the possibilities are as endless as love is!
You can even "share the love" by making some cute crafts to give away to friends and family! Check out these cutest love SVG files that are free to download today!!!
Cutest Love SVG Files Free to Download
SVGs with the word love and the 'o' is replaced with a:
Donut
Panda
Flowers
Letter
Spaceship
There are so many cool (and cheap!) things you can do with these SVGs and brighten someone's day in the process.
Give a gift of love!
Grab some small containers like jars, plastic containers, and boxes. Cut these SVGs out of permanent vinyl, place them on the tops or sides of the containers, fill them with goodies and you have the sweetest gifts to give.
Create a cute pillow
My daughter is learning how to sew and she can sew a pillow. This would make for a cute gift!
Find some cute material (you can often find scrap pieces already cut into 1 yard pieces). Make sure you have two equal pieces. Cut your SVG out of heat transfer vinyl (you can even cut 2 if you want one on each side of the pillow!). Press the vinyl BEFORE you sew the pillow. Once they're pressed, place the pieces facing each other, sew around the edges leaving about a 1-2 inch opening to be able to stuff the pillow.
Once it's sewn ALMOST shut, turn the pillow right side out (the graphics should now show), stuff the pillow with some Poly-Fil, tuck in the edges, and sew that last 1-2 inches closed. You now have a pillow to remind a special someone that your love is there all the time.
Download these today, get creative, and "spread the love"!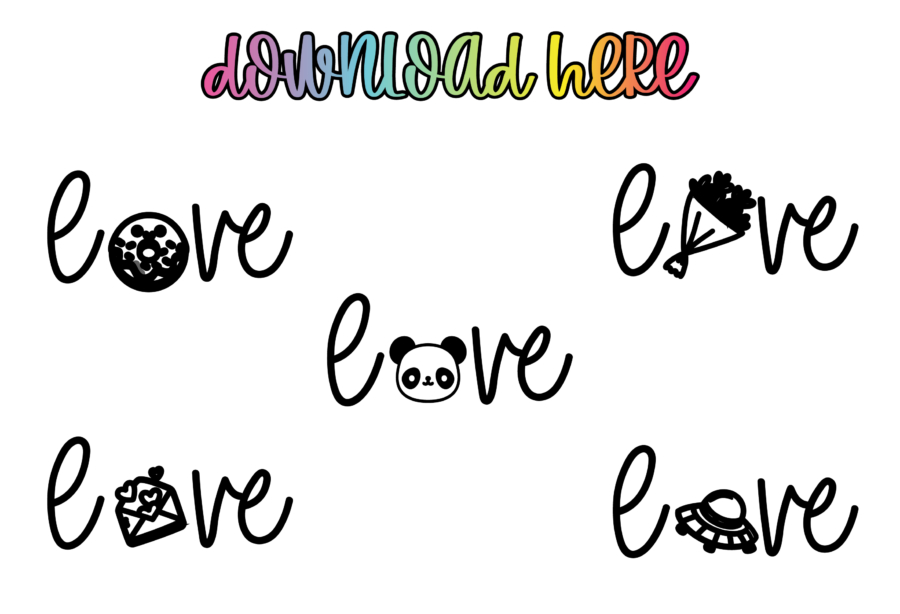 Need help uploading your SVG into Cricut? Click here to see our full tutorial!