Looking for some super fun, doodle arrow designs that you can use for pretty much, well, anything?
These cute Jesus is the way arrow SVG images are just what you need!!
Cute Jesus is the Way Arrows SVG Images
I have always loved doodling; all through high school, art was my favorite class and I would find myself scribbling and drawing on all my notebooks. 😁 And now I get to create these awesome "doodles" to help you and share the love of God!
You will be getting 33 different arrow designs, that all serve as a reminder that Jesus is the ONLY way!!
Every time you use an arrow or see the creation you've made with these arrow SVGs, you'll remember God!!! What a huge benefit!!!! 🙏🎁
Here are a few suggestions to get you started with using these arrow SVGs:
Put them on bags, purses, t-shirts, throw pillows, mugs, tumblers, etc.
Print on sticker paper and use for crafts, cards, or planners
Make your own wall art with your favorite verse and add these designs
It's also a great gospel sharing opportunity, because if someone sees you wearing these designs or using them in some way, they may ask about it. That gives you the perfect opportunity to share what they represent, that Jesus is the ONLY way, and share your faith with them!! Something so simple can have a huge eternal impact on someone's life. 💖
I hope you enjoy these super cute Jesus is the way arrow SVGs!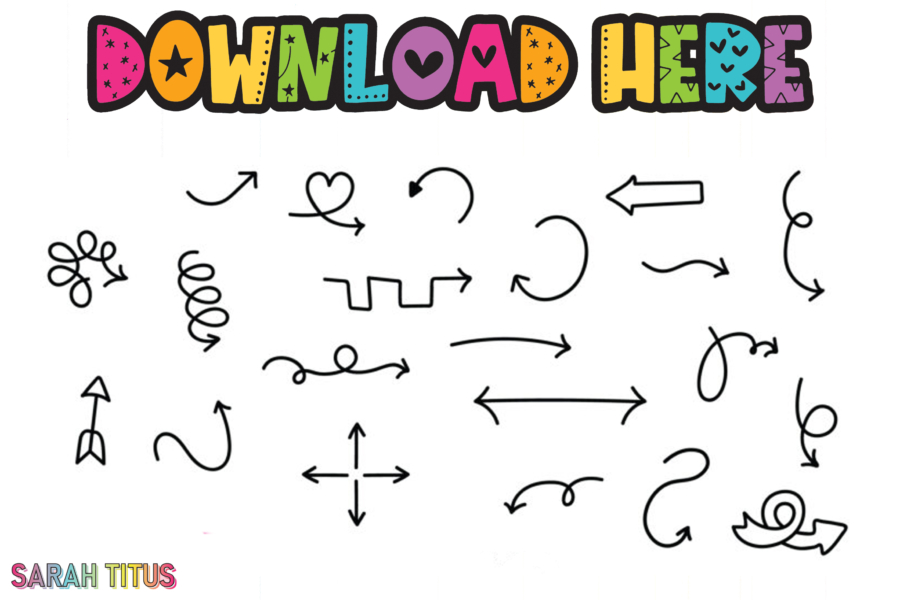 Download the Cute Jesus is the Way Arrows SVG Images here.
Need help uploading your SVG into Cricut? Click here to see our full tutorial!