My mom passed away recently. She left behind an assortment of buttons.
I remember the buttons, growing up, on her shirts over the years. I didn't want to just throw them away. The buttons hold memories, but who wants to store a tin of buttons, not being used in a closet somewhere.
So, my son and I decided to make DIY button Christmas tree ornaments with the buttons.
Now, instead of having a tin full of buttons that'll never see the light of day, we can hang my mom's homemade button Christmas tree ornament on the tree each year, and best of all, it was fun activity and extremely easy to make!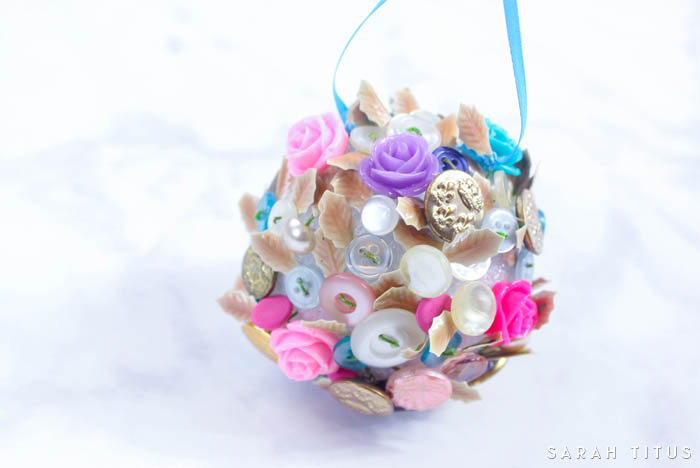 How to Make a Button Christmas Tree Ornament
Materials:
Styrofoam balls
Leaf pins or pins
Buttons
Ribbon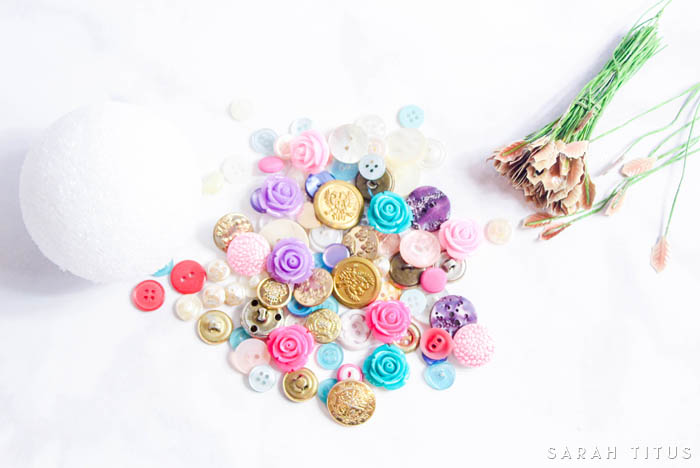 Directions:
Step 1: Loop the buttons into the leaf pins (or regular pins). When picking out buttons to use, try to stick to a similar color scheme. I went with pink, purple, teal, and gold buttons with beige leaves.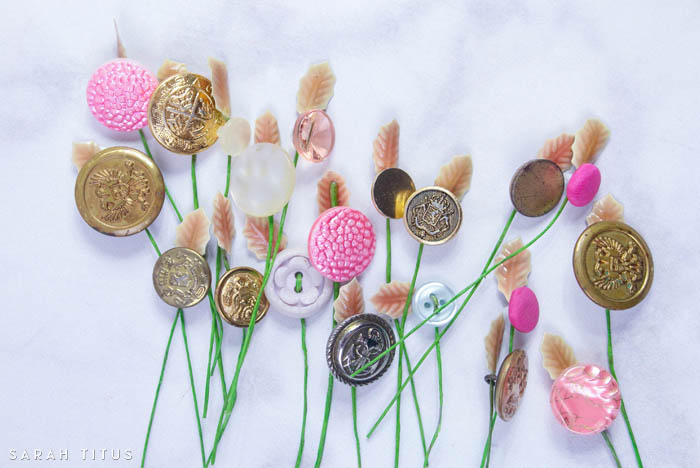 Step 2: Insert the pin into the Styrofoam ball with the button attached.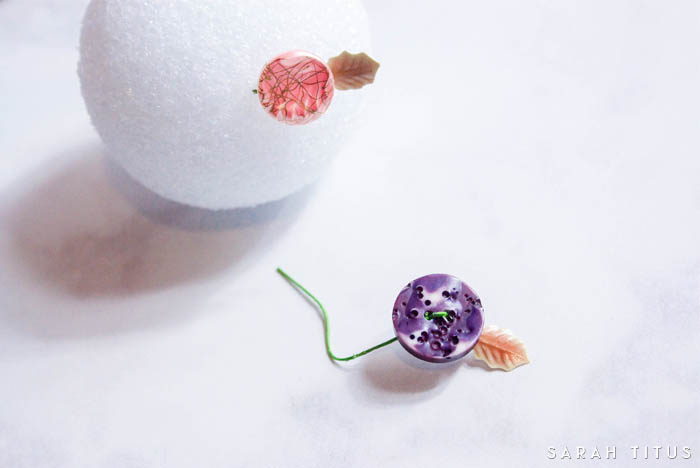 Step 3: Continue inserting all the buttons on the pins into the Styrofoam ball. I used different color buttons in different areas, so it was a little more random.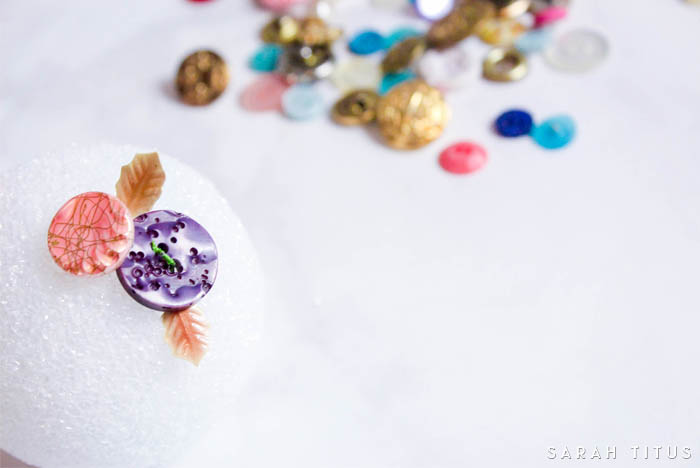 Step 4: Keep inserting the pins and buttons in until the Styrofoam ball is completely covered.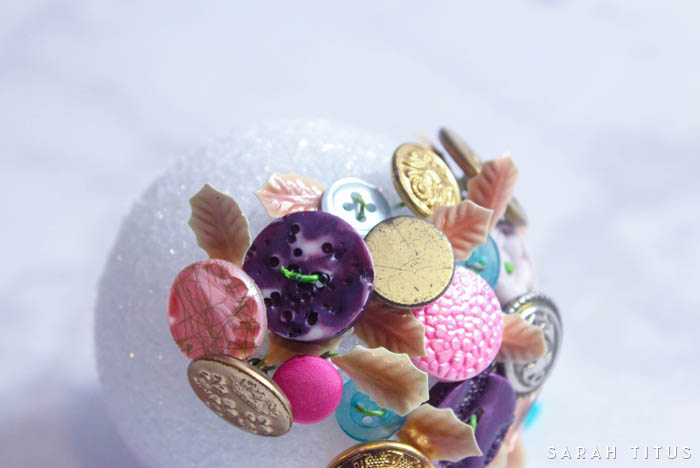 Step 5: Add your ribbon using pins or hot glue.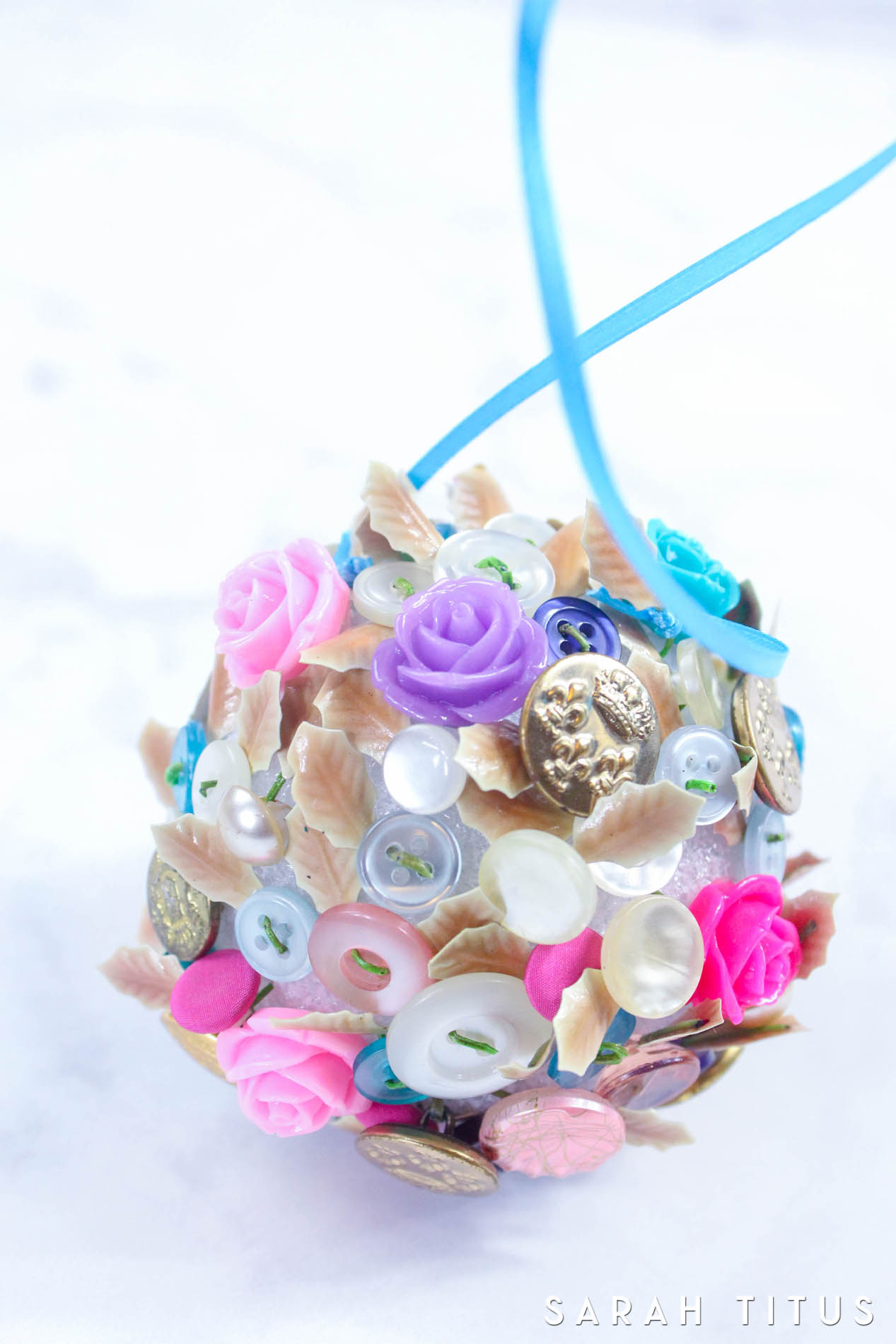 Step 6: Voila! You're done with this buttons craft tree decoration! So easy!!!
Tip: You could use a styrofoam wreath and make a cute buttons wreath for your door!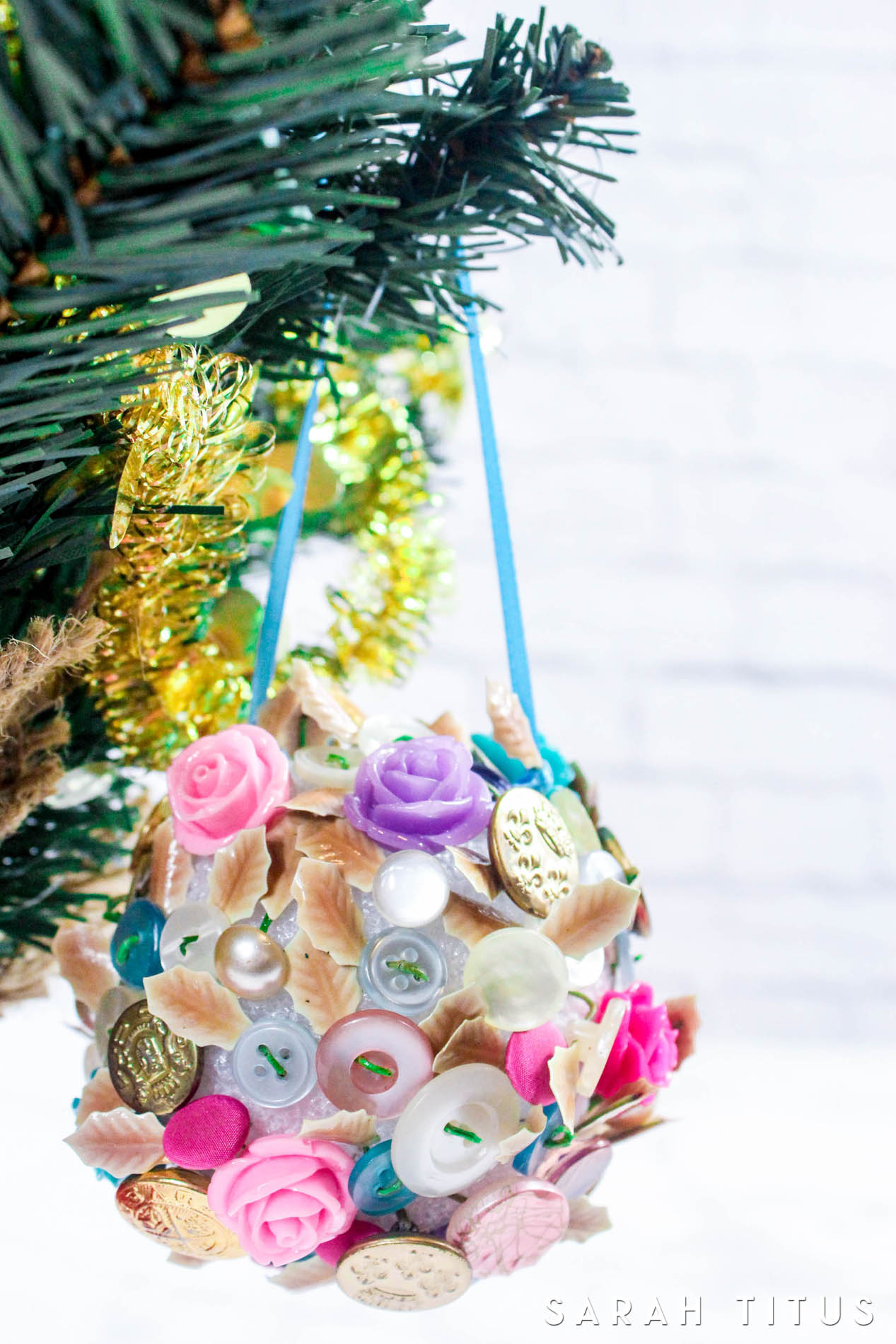 Love all things Christmas? Then you will NOT want to miss your chance to get the new 80+ page Christmas Binder. It'll make you entire holiday season super organized and easy. Take the stress out of Christmas now!