If you read blogs (or are a blogger), you will see that there are plenty on fonts out there. But, everyone seems to use the same ones!
You want to be different and use your own fonts, but how?
Today I am going to show you how to install your own fonts in Picmonkey, one of the most popular free photo editing websites on the planet.
How to Install Your Own Fonts in Picmonkey
Step 1:
To start, we are going to pull a free font from the free goods of the week section on CreativeMarket, which is my FAVORITEST place to get fonts, and the cheapest place to get THE coolest fonts online in my opinion.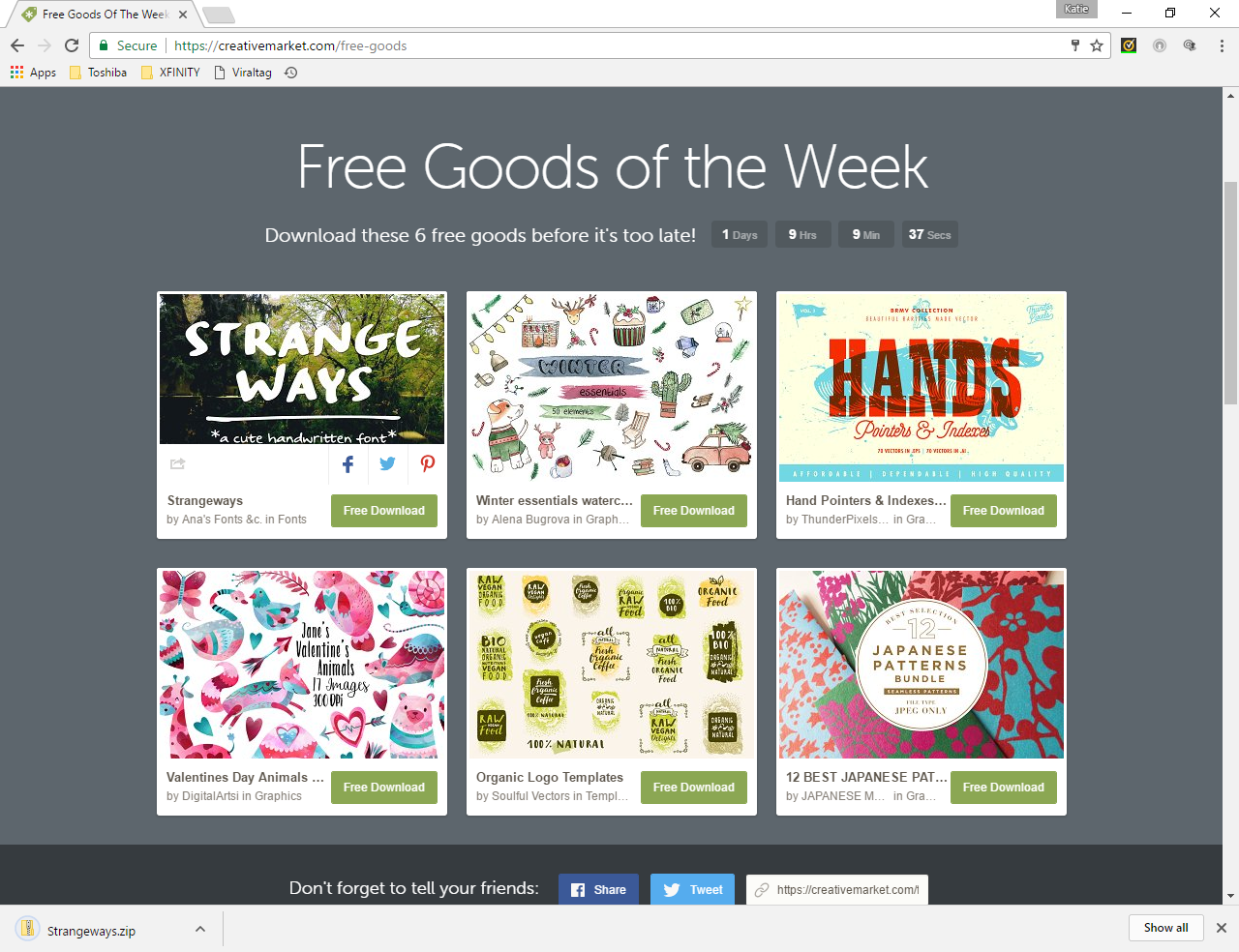 I am choosing the font, "Strange Ways" for this tutorial.
Step 2:
Download the font you want to use. To do this, simply click the "Free Download" button. If you're purchasing a font, simply download the font after you purchase it.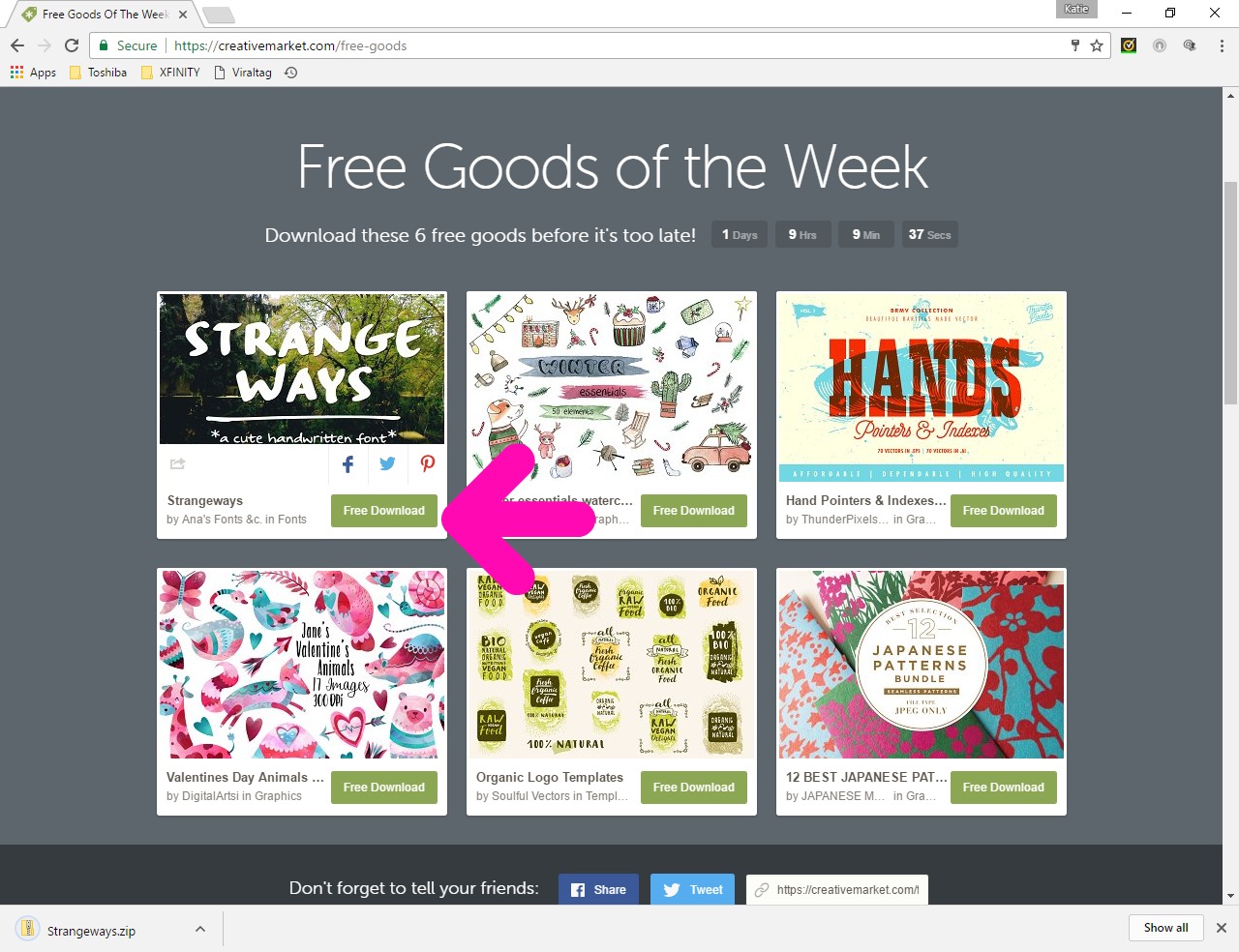 The download will appear at the bottom of your screen like this…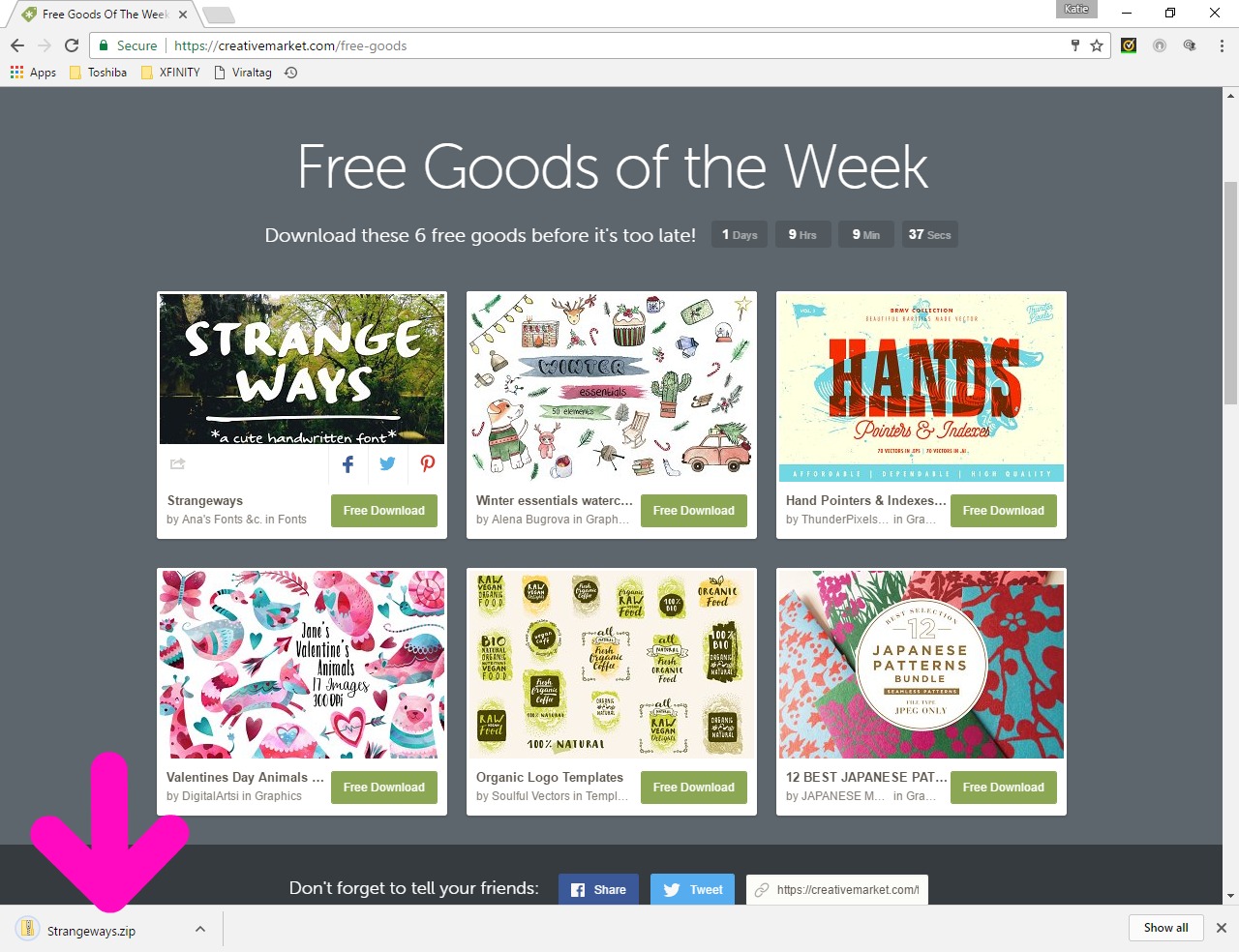 Step 3: You will now need to extract the files.
First, you want to click your download on your desktop. When you highlight the file folder, you will see an "extract" button at the top.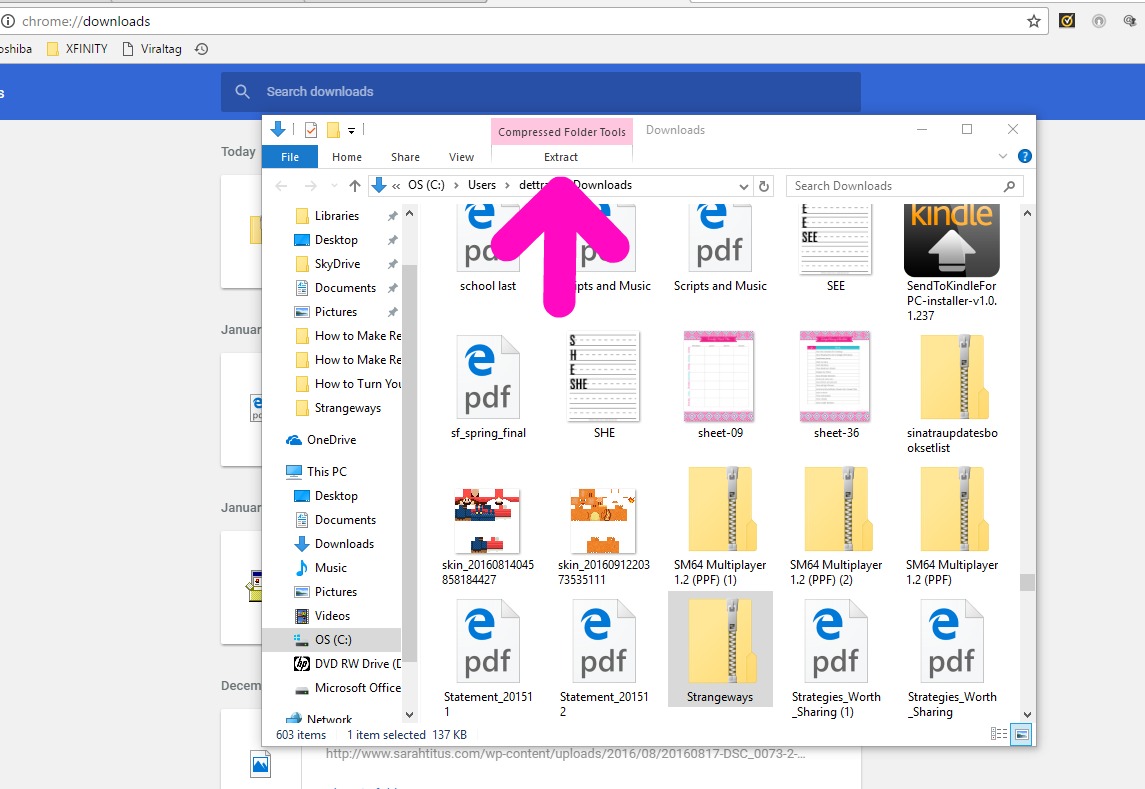 Make sure you store the file in a folder you will remember (I usually use my desktop).
Step 4: Copy the files into your Control Panel
Next, you need to open the files you just extracted.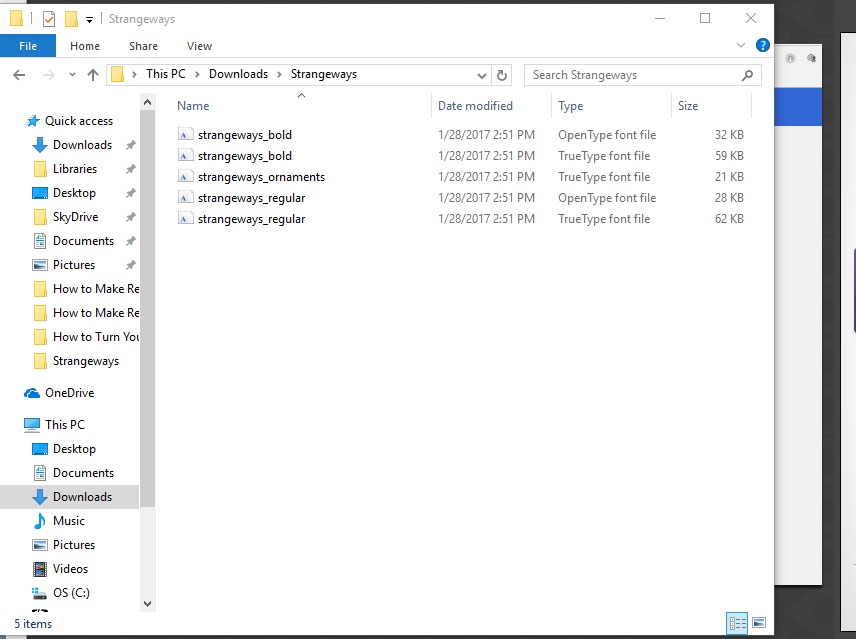 Right click the font file and copy it or drag it into the fonts panel.
To open the fonts panel, open up the control panel on your computer and find the fonts panel under Appearance and Personalization. A screen of fonts should come up like this…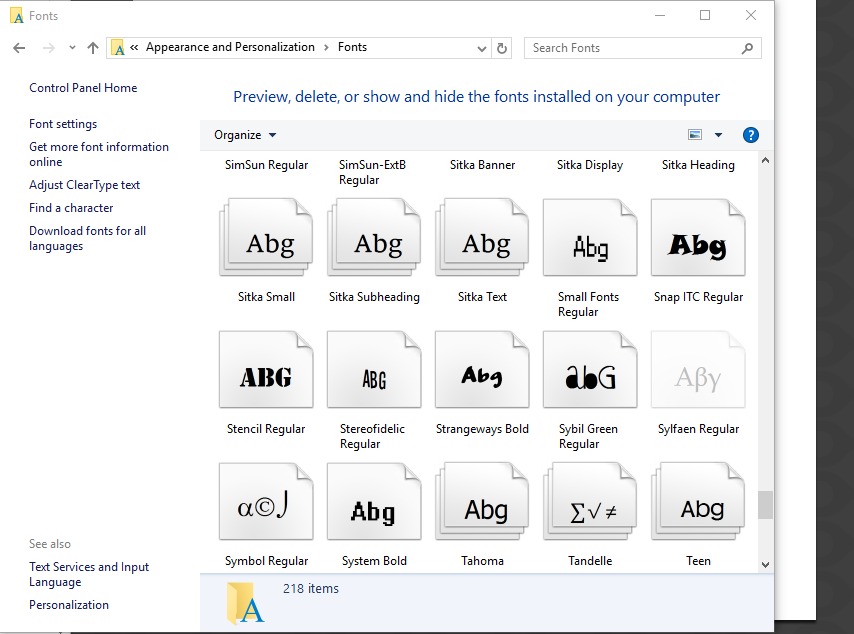 Step 5: Open up Picmonkey
Bring up your Picmonkey webpage (if you have a free account, this is what it'll look like). To the left, you will see the "text" icon.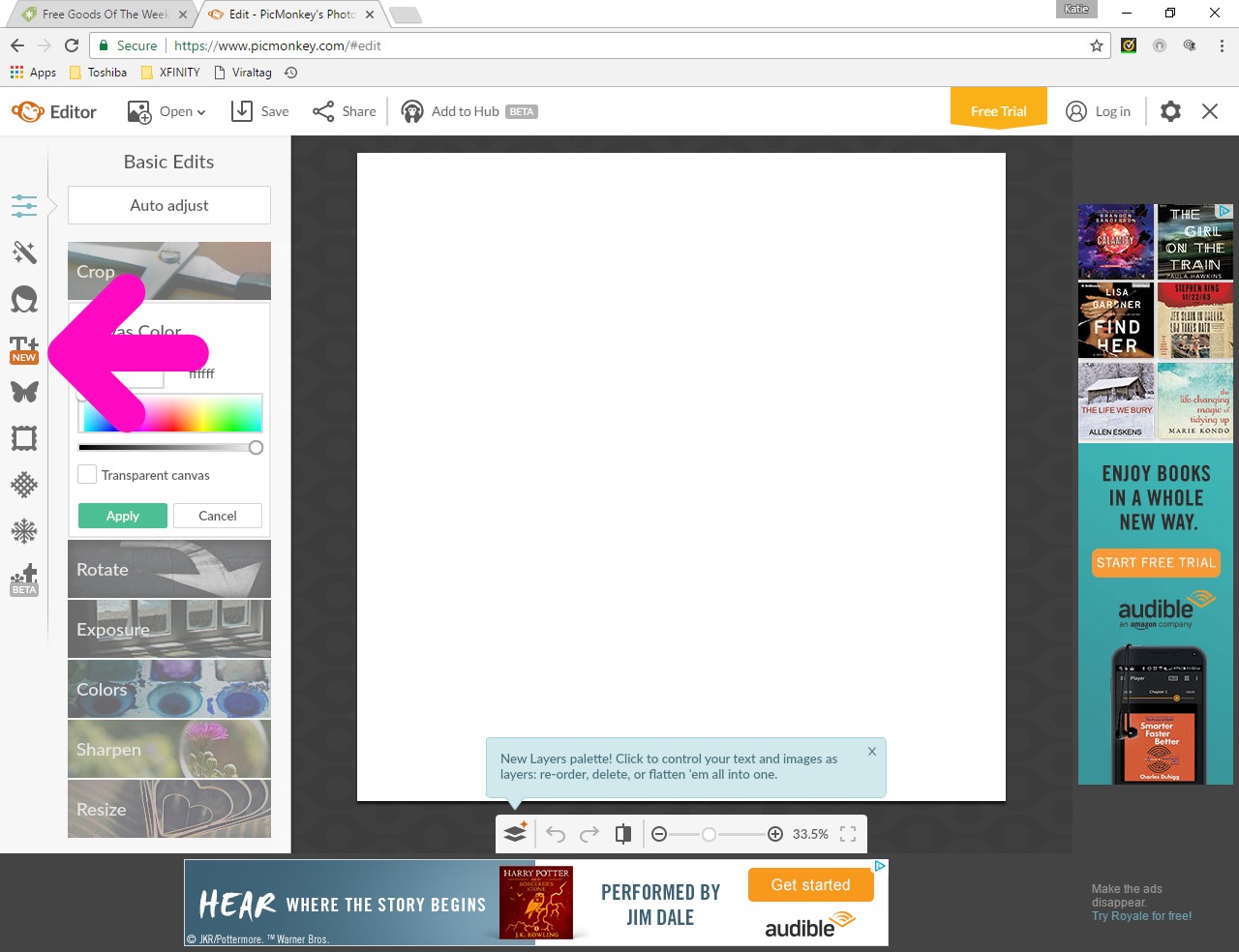 Click it, and then under, "Add text," click "Yours" to access all your own fonts.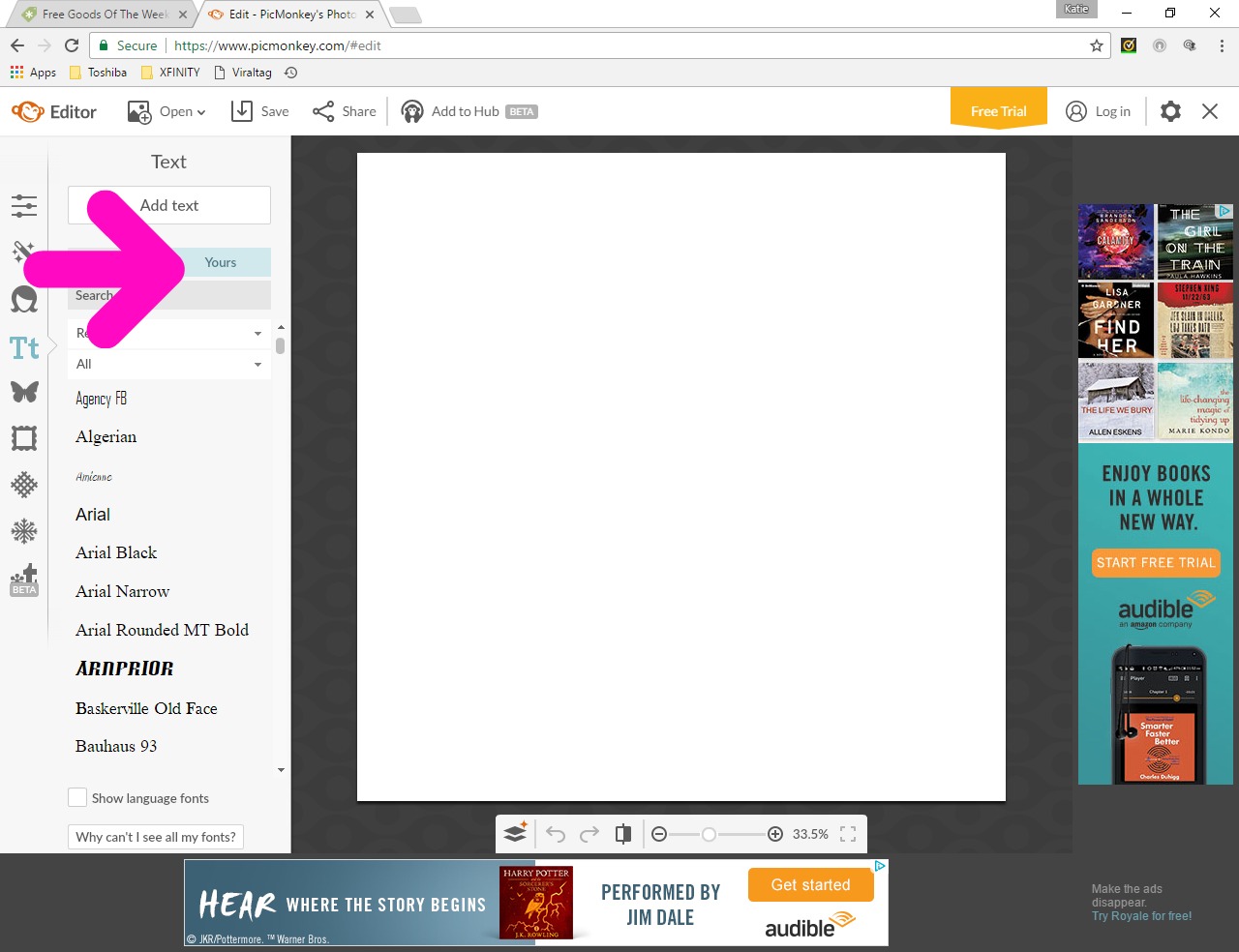 Scroll down, and you will see the font you just downloaded! If you don't see it right away, simply delete the cookies on your internet browser, close your browser, and re-open Picmonkey again.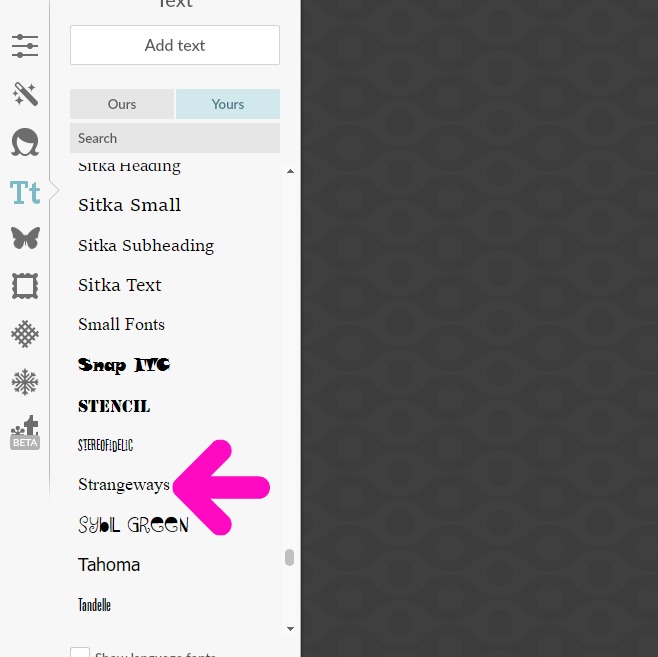 That's it!
Now you know how to easily add your own custom fonts to PicMonkey. Use these fonts to create unique and creative images with your own personalized texts!