Doesn't it seem like everywhere you go, many pictures all are using the same font pairings?
It sucks because let's say a reader has visited a post using the font you're using, and they thought the post and site totally sucked.
In their minds, when they see YOUR post, a totally different website, they remember they've been there and weren't impressed, so YOU don't get the traffic. You don't get the click.
This is why it is better and SO vital to using DIFFERENT fonts and designs than other people.
But where do you find fonts that others aren't using?
Here's a not so secret trick….
MOST bloggers have Picmonkey or Canva, so any pre-installed fonts in there, I would personally stay away from and never use! EVER!
MOST bloggers also do not purchase fonts. So, if you purchase a font, it's more likely to have something that the mainstream of others don't have. The more you pay, the more unique it will be to your brand.
Believe it or not, the font that I used for my brand when I first started (up until this year and I still use it on occasion), I paid $300 for it!
It's pretty, and I know that very few others will be paying so much for just a font. The same font after I started using it was picked up and used by Fred Meyer Jewelers as well as Campbell's soup. This is exactly the kind of level you want to attain.
I'm not saying you have to pay $300 for a font, but I am saying, yes, you SHOULD buy the ones you want to use.
If you don't believe in investing in your blog, you are in the WRONG place. I've been making money online for over 20 years now. One of THE BIGGEST MISTAKES any self-employed entrepreneur makes is not re-investing a portion of their earnings back into their business. When a person does that, they never grow. It's that simple.
You need a different font from everyone else.
You need to buy a font to achieve that.
This is your brand and you have to take it seriously. If you're a blogger who wants to make money from your blog, you HAVE to treat your blog like a business. The more you do, the more you will grow faster than everyone else.
So…here are THE best font combination ideas…ones that are NOT plastered all over social media already AND they won't cost you an arm and a leg either!
Best Font Combination Ideas
You want to be different and create your OWN style. That's awesome. I commend and respect you for that!
It can be tough, though, to find pretty fonts because there are just pages and pages and pages of fonts to look through on every website imaginable and how do you know if they even look good together?!
Then, you have to go through and read their license usage.
Can you use them on your blog?
Are you gonna get in trouble for using a font in a picture?
What if you sell something and use the font on a picture to promote the item?
The list of research you have to do is daunting. So, I wanted to do ALL the heavy lifting FOR YOU!
All of the fonts on this list are currently good to use for:
Commercial Use
Unlimited Number of Projects
Unlimited End Products For Sale
In all honesty, this site has quickly become my go-to place to get graphics, top fonts, and all kinds of cool stuff as I just LOVE (okay, I'm obsessed) with playing with pictures and graphics. I want to do anything that will set me apart from everybody else, and I really invest a lot of time into my blog and growing my skills.
*Not sure the typeface font will look good with how you want to use it? You can type in the word you want to see in that font (scroll to the bottom of the screen to see a place you can do this) and it'll show you BEFORE you purchase it! How cool is that?!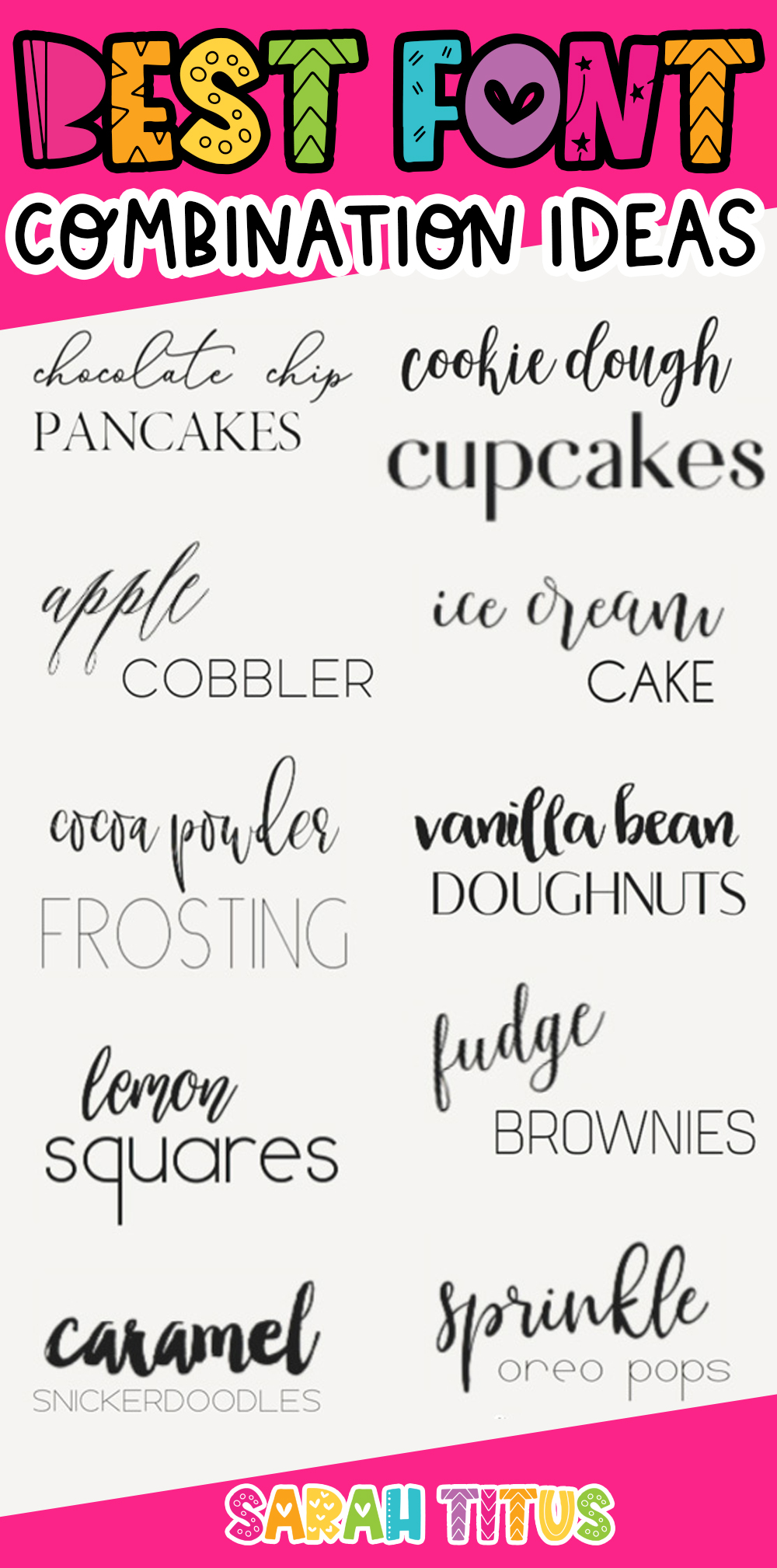 Chart – Font word on the picture {Name Cursive Font} {Name Sans Serif Font}