There's so much beauty around us. It just takes a little focus to see it when the world tries so hard to constantly get us to focus on the ugly. I'm tired of the negativity and discord that seems to be happening EVERYWHERE today.
So let's be the spreaders of beauty – will you join me?
Today I'm showing you some elegant font combos that will make BEAUTIFUL artwork, cards, crafts, invitations – whatever you want to use them for!
It's all about the little things – start small and spread beauty.
10 Stunningly Elegant Font Combos
These font combos offer both a script and print font and complement each other perfectly. Instead of just typing up a quick note to someone, why not use "Hello Sunshine", tell them how much they mean to you, and spread some beauty?!
Or create a quick printable piece of artwork using the "Sizzling Heat" combo to brighten someone's day and spread some beauty!
Plan a nice brunch for you and some friends and send out stunning invitations using the "Fresh Fruit" font combination below and spread some beauty!
Are you seeing a pattern here?! 🙂
Friends, here's the real deal…we want to be His light and His love to the world. We do that by being kind and spreading as much of His beauty as we can in both the big things and the little things.
Make your world beautiful!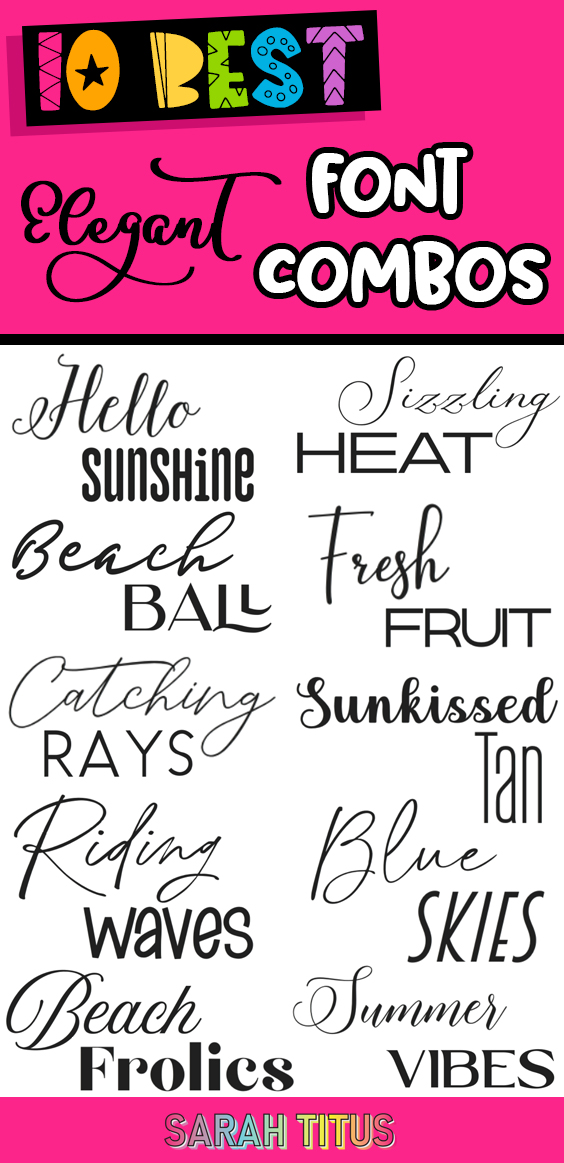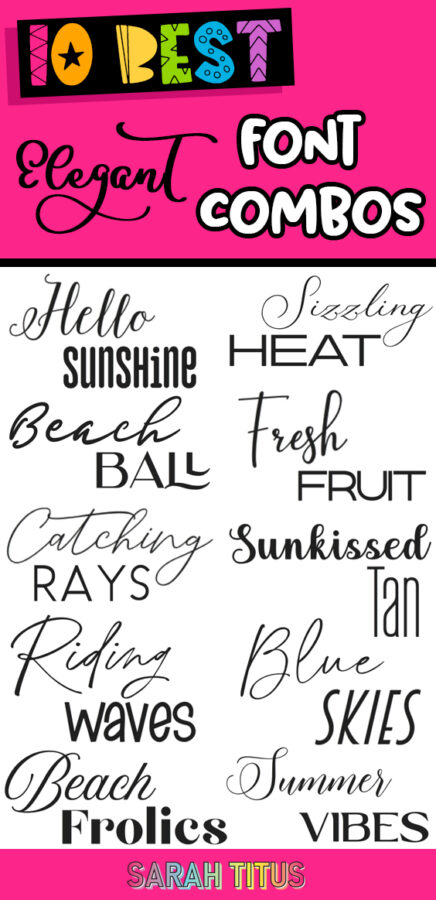 Chart – Font word on the picture {Name Cursive Font} {Name Sans Serif Font}