I have to admit, I'm quite obsessed with calligraphy font pairings. I spend a considerable amount of time really playing around with a ton of different fonts to see what works and what doesn't and then I save an EPS file so that when I go to create a printable in Illustrator, I automatically have my favorite combinations right there ready and waiting for me to use, along with other key important things like my watermark.
It really saves me a ton of time, especially when creating. You can use these for lots of other things though too, like hand lettering worksheets to practice, logo's, watermarks, business cards, Pinterest pins, just tons of things.
Ready to dive in?!?! 💖
12 Best Calligraphy Font Pairings
The cool thing about these fonts is that all of them on this list are currently good to use for:
Commercial Use
Unlimited Number of Projects
Unlimited End Products For Sale
This means you can use them for just about anything and depending on your mood, you can use any or all of them for different projects.
If you're creating printables like me, I suggest using a lot of different fonts all the time. I know some will say to use all the same fonts for branding purposes but honestly, printables are SOOO much fun to create and if you have them all the same all the time, you'll get bored and it won't help you grow in your creative process.
Also, some printable fonts will appeal to some and not to others, so if you stick with the same fonts, you'll attract some people and repel others and you want to be attracting ALL people who love printables! 😊
My personal favorite on this list is April Showers. What do you think?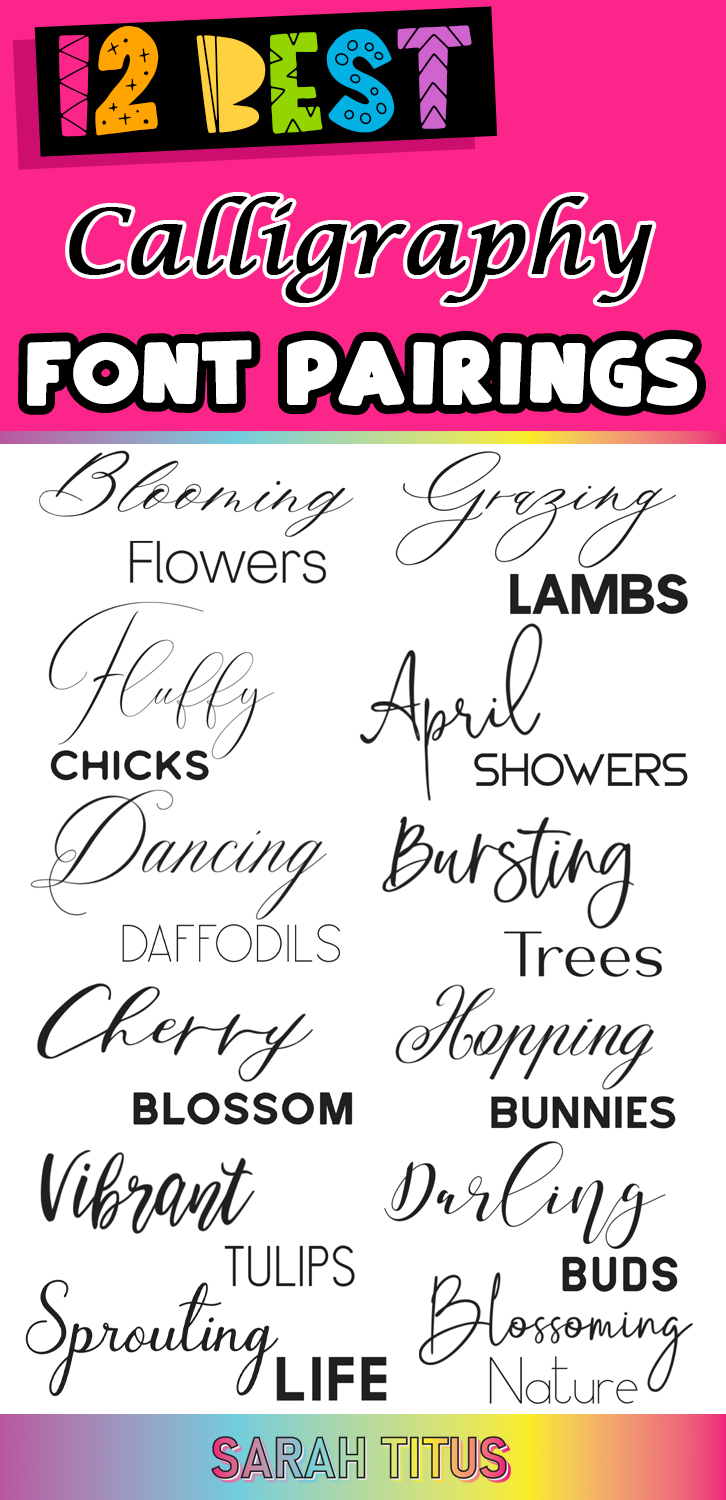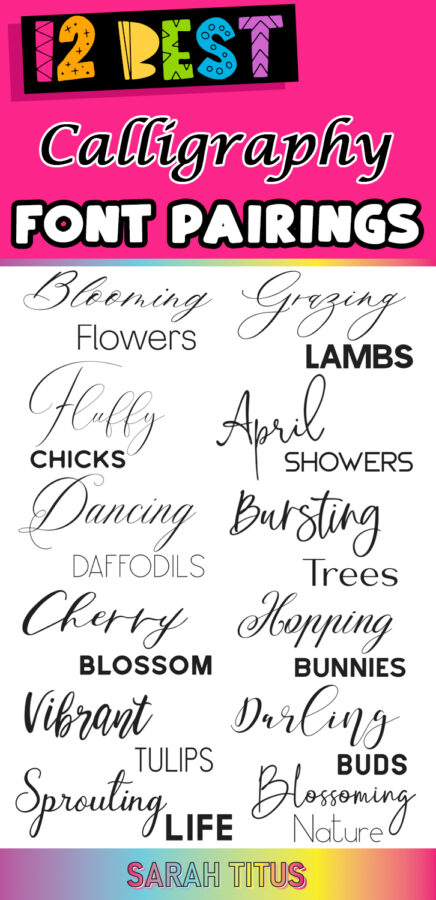 Font word on the picture {Name Cursive Font} {Name Sans Serif Font}