Essential oils have changed my life in so many ways.
They got rid of my developing cancer cells after nothing else worked including scraping the sick cells off.
I don't have Anemia now because of using an essential oil every day.
The list goes on and on, although, we have to be pretty careful about how we talk about essential oils, due to FDA regulations. The truth is, we don't have freedom of speech in this area at all.
Really, the only safe thing TO say about how essential oils can really affect your life is how they affect our emotions and so, essential oils recipes like diffuser blends are pretty popular.
Not only they make your home smell heavenly, but they are also extremely good for you!
Smelling essential oils affect our amygdala gland, the gland that stores and processes emotions. Therefore, every essential oil we smell, affects us in one way or another.
One of the most popular ways of enjoying those wonderful essential oils scents is by diffusing a couple of drops in a diffuser.
What many people don't know is that you can create your own essential oil blends! So if one essential oil has an amazing property and health benefits, imagine blending some of them to get the best results!
That's why I created the Essential Oil Recipes 200+ Diffuser Blends Binder (!!), so you can take diffusing essential oils to a whole new experience.
You're sure to find a new blend for every one of your needs in this Essential Oil Diffuser Blends Binder. It's the best way to take advantage of all the essential oil diffuser benefits!

This Essential Oil Recipes – 200+ Diffuser Blends Binder is full of amazing essential oil combinations for diffusers for anything you can think of. Enjoy relaxing at home by diffusing these powerful blends.
Here are some of the blends you will find on this binder:
Moms blends
Men
Mood: for when you feel worried, tired, anxious, stressed, sad, happy, calmed, focused.
Blends for every day of the week
Seasons of the year
Relaxing Sleep
For when you travel
Major Holidays
….and so much more!
My Favorite Pages
It's kind of hard to choose favorite pages because they are all very helpful, but I do have a few favs. 🙂
This Moms Blends Essential Oil Diffuser recipe printable is perfect for any mom. Recipes included are Fresh Cut Flowers, Spa Dreams, Secret Garden, Relax and Refresh, I Love You, Blossoms, Sweetheart, Morning in Paradise, At the Ocean and Have a Good Day.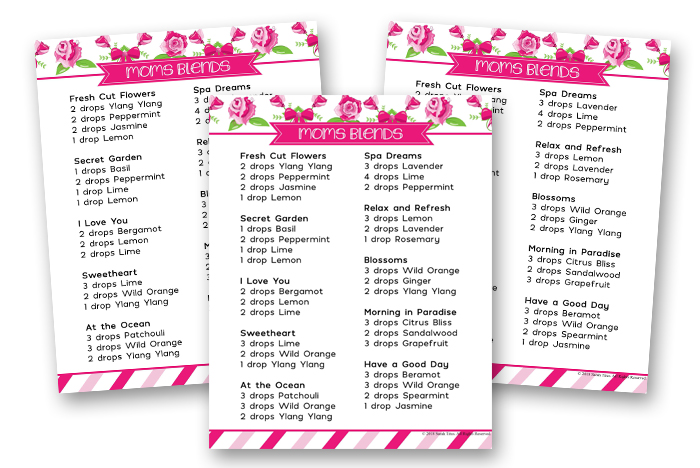 Need a pick-me-up during the day? This Mood Essential Oil Diffuser recipe printable is the perfect solution. The eleven recipes included are essential oils for Anxiety, when you are Worried, Tired, Angry, Sad, Positive Pollyanna, Uplift, Grief, Stress, Nervous and Calm.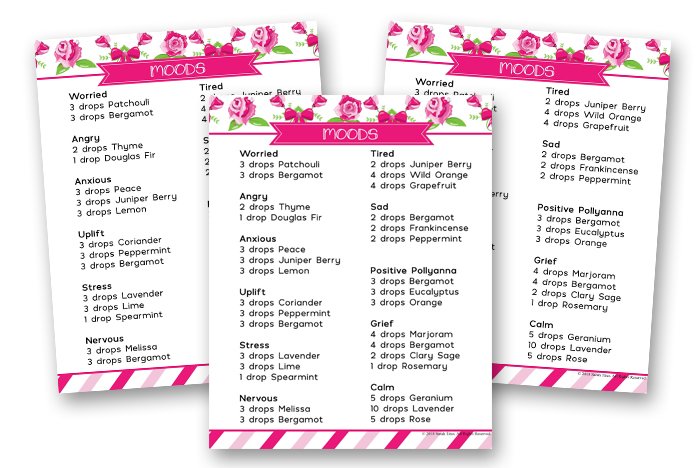 This Fall Essential Oil Diffuser recipe printable is perfect for the Fall season. Recipes included are Apple Pie, Crisp Autumn Spice, Ginger Snap Cookie, Happy Thanksgiving, Fall Leaves, Autumn Invitation, Happy Harvest, Walk in the Woods, Citrus Spice and Crisp Autumn Air.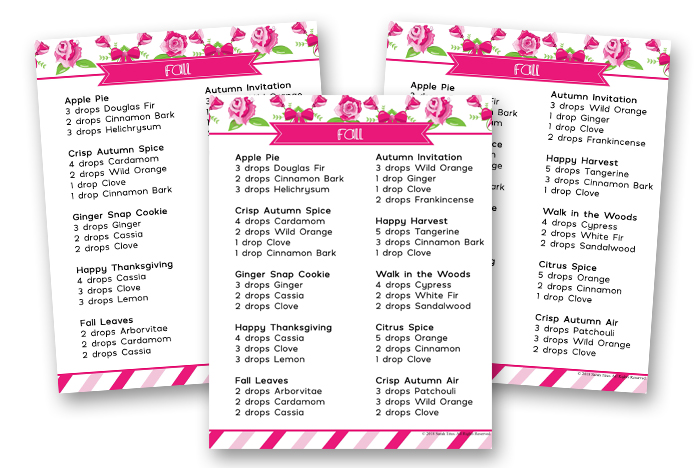 Trouble sleeping? This Relaxing Sleep Essential Oil Diffuser recipe printable provides 10 recipes to help you relax and fall asleep. The essential oils for sleep recipes included are Zen-like, Stay Cool Sleep, Sleeping Beauty, Shhhh, Relax Your Troubles Away, Pure Sleep, Lullaby, Breathe Easy Sleep, Sleep like a Baby and Peaceful Sleep.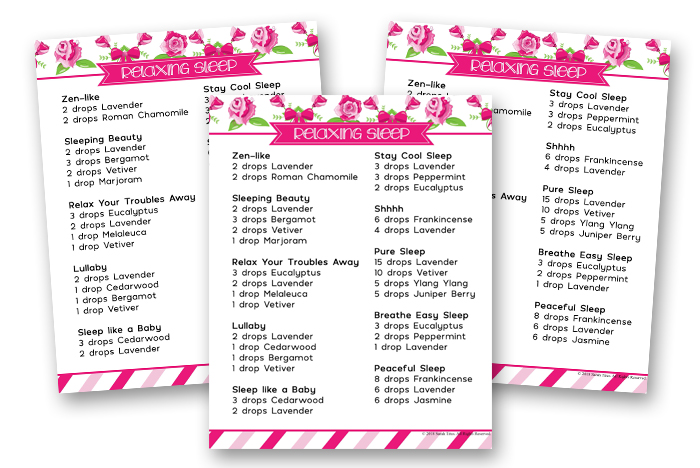 Traveling can be stressful and tiring! This Traveling Essential Oil Diffuser recipe printable can combat that. Recipes include Maui Wowi, California Coast, Indonesian Palms, Tahiti, Summer in the Alps, At the Ocean, Brunch in Provence, Beach Paradise, Rocky Mountains, and Island breeze.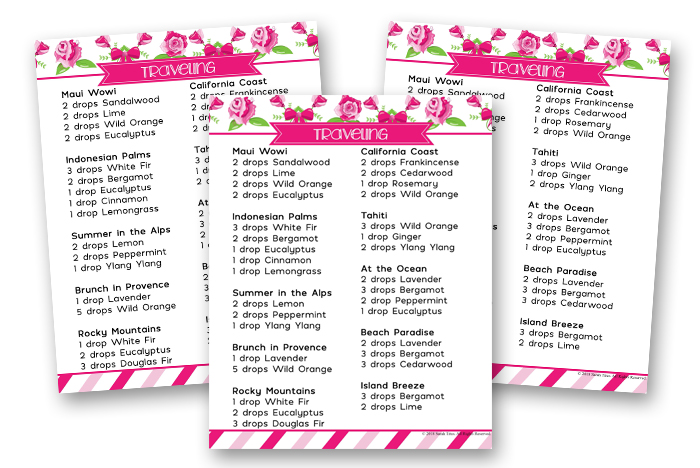 Have Essential Oil Diffuser Blend recipes of your own? No problem! This Recipes printable has six sections to add your own recipes. If you need more than six recipes, print out more of this printable and add it to your binder.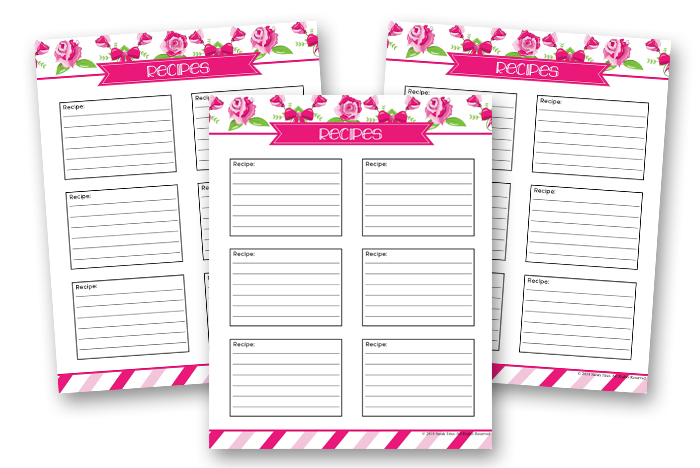 See what others are saying about the binder…