Celebrating Mother's Day will be exciting with this brand new 130+ page Mother's Day Binder! It's the biggest and best on the web!
Mother's Day is one of those holidays that can be sweet and exciting and fun to celebrate. It can also be hectic and frustrating and bittersweet.
I know some of you struggle with Mother's Day. You have memories of your mother that aren't so great. Or you're struggling to become a mother, and feel bitter over not having a child.
But I want to tell you – YOU CAN CHANGE THE WAY YOU FEEL!
Maybe your mother wasn't great (mine wasn't!) – but now you have your own family. Become the mother you always wanted, and do all the things your mom never did for you.
Maybe your mother is gone – but you know someone whose children aren't near them. Adopt them as a mother or grandmother to your children, and give them a Mother's Day they aren't expecting!
Maybe you aren't a mother yet, and you want to be – but there are children around you that you cherish. Spend your time lavishing love and attention on the children around you who may need it more than you realize.
Look outward this Mother's Day and see with whom you can share your time, love, and attention. And I have JUST the thing for you to have a great holiday and have fun at the same time!
This year, I want to help you THE BEST Mother's Day you've ever had!
This Mother's Day Binder literally has everything in it you'll need to make Mother's Day special for the mom(s) in your life, OR, give the "All About Moms" section to YOUR kids and have them fill it out (this is what I'm planning on doing with my son!)
You can print off the whole binder, or just a few sheets at a time as you need them.
Plus, if you already have a binder there are different sizes of spines to fit whatever size you have on hand…no need to go out and buy another binder. Just use one you already have and you're good to go.
If you do need a binder, here are the appropriate ones on Amazon:

Make Mother's Day extra special for you and your family with the most beautiful and complete Mother's Day Binder on the web!
This binder includes, Mother's Day gift ideas, DIY Gift ideas, party, gift tags templates, wall arts, activities you can do that day and so much more.
Get Instant Access to the Mother's Day Binder
Calendar
Essential Oils Diffuser Blends
List of Places to Take Mom
Photos Scrapbook
History of Mother's Day
Mother's Day Breakfast Ideas
Complete Meal Ideas
Activities
Bookmarks
Hand Lettering Practice Sheet
Bucket List
Crafts
Word Search
Party Planner
Party Planner Schedule
Mother's Day Cards
Questionnaire (For mom and kids)
Gift Ideas
Encouragement Pocket Cards
Gift Tags
Coupons
Wall Art
All About Mom Gift Section
Devotional
…and so much more!
My Favorite Pages
It's kind of hard to choose my favorite pages of this Mother's Day printables PDF because they are all very helpful, but I do have a few favs. 🙂
Mother's Day Breakfast Ideas
Want to make breakfast in bed for mom on Mother's Day? The Mother's Day Breakfast Ideas printable lists 17 great breakfast ideas with additional space to write down more ideas.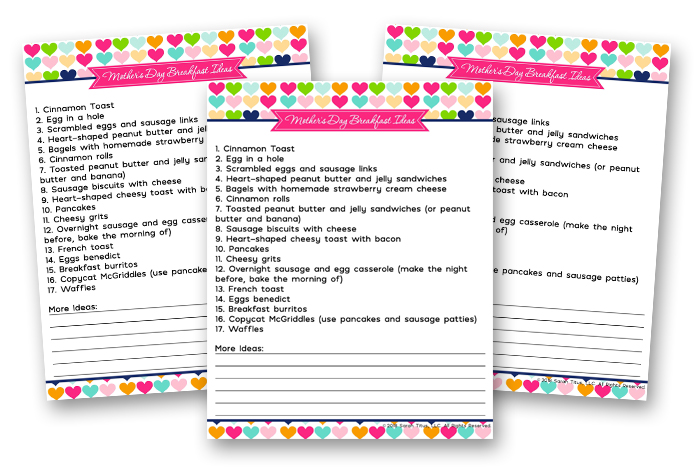 The Mother's Day Bucket List printable worksheet has great ideas to enjoy Mother's Day with mom! This is a great way to experience new adventures and create some awesome Mother's day activities and memories with her. <3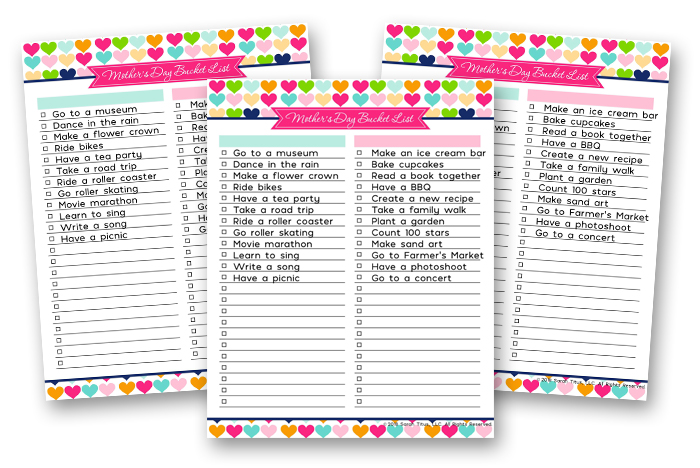 Affordable Mother's Day Gift Ideas
The Affordable Mother's Day Gift Ideas printable lists 30 gift ideas that mom is sure to love.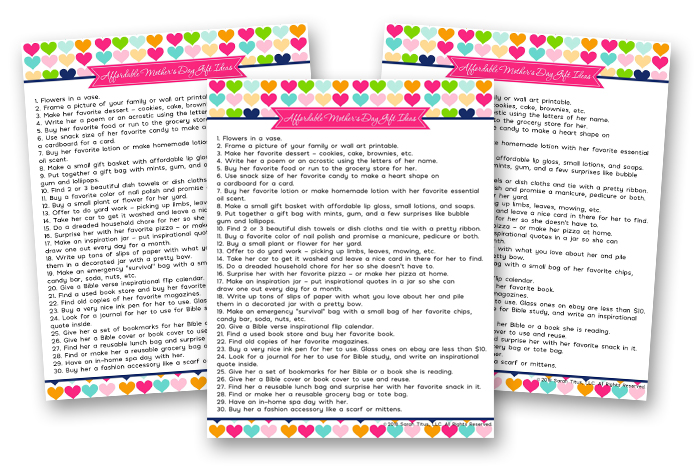 Do-It-Yourself Gift Ideas
Homemade Mother's Day gifts are known to be more meaningful. This Do-It-Yourself Lip Balm Gift Idea is a gift that can be used all year round. This is one of the twenty-nine ideas!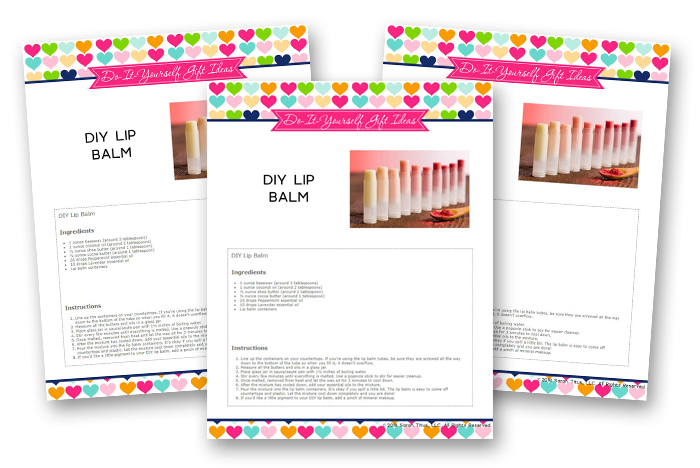 Wall Art is another great gift idea! Mother's Day wall art is a perfect gift for mom. A constant reminder of your love each time she looks at it on the wall or on a table.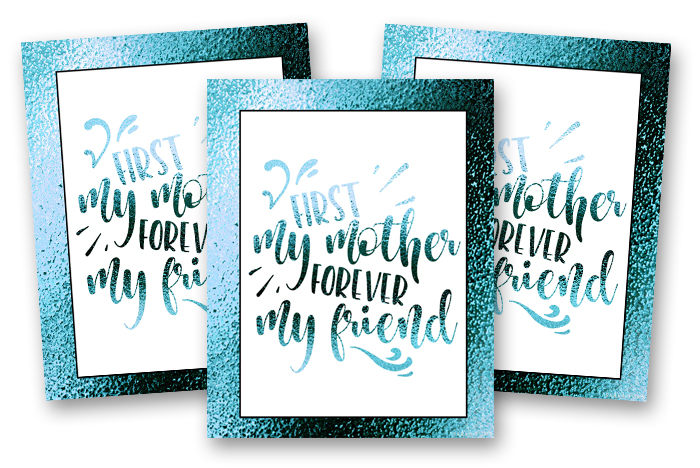 Encouragement Pocket Cards
We all need encouragement, don't we? Print out these colorful, Encouragement Pocket Cards to include inside a Mother's Day card. A nice added touch.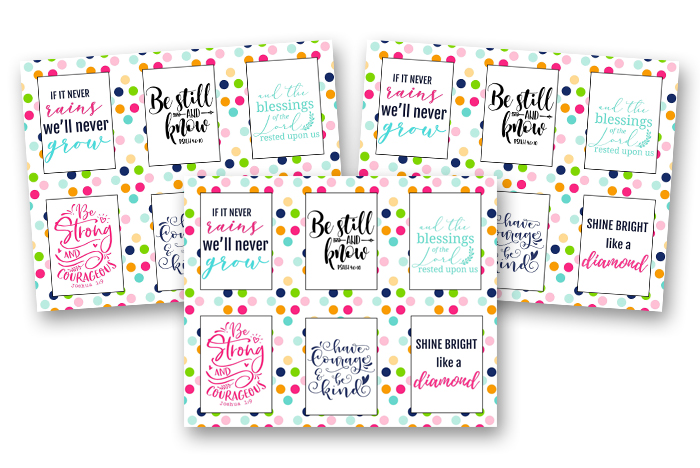 See what others are saying about the binder…