You're knee-deep in your to do list.
You have absolutely no time to breathe.
You're struggling to keep up every day with all the things you have on your plate.
You're tired. Worn out. Stressed. But you know you have to keep going.
You can't stop. There's no time to stop. To reflect. To do anything, but everything that's on your never-ending list.
When you are the MOST busiest, the thing you need to do the most is stop.
While that sounds counter-intuitive, it's really not and here's why…
When you stop rushing around like a chicken with its head cut off, you will realize that not all those things you THINK you have to get done, REALLY need to get done.
When you're able to step back, even for a moment, you see things a lot more clearly.
Fires you thought were emergencies, aren't really fires. Maybe some are truly emergencies, but most of them aren't.
You must LIVE in the place of freedom. You must LIVE in the place that is stepping back, so you can learn to SAY NO.
Because EVERYTHING is CONTINUALLY biding for our time, but not many of those things are actually things you need to concern yourself with.
When you begin to get your priorities down straight, you'll find that you have more time and can, GASP, even yes, get ahead of the game.
This is where I live.
I USED to work 80-120 hours a week. I was a crazy workaholic with a dream. I don't regret that time of working hard and I'm not saying I don't work hard now.
What I AM saying is that I've learned to step back, cross things off my list daily that don't need to be there, organize, and prioritize all tasks. I've learned to say, "NO!" I've learned to stand up for myself. I've learned to ask for help when I need it. I've learned, most of all, how to manage my time better.
In doing so, I now accomplish more in one month than I did previously all year long! I'm flying and it feels good. Life is controlled, steady, and just plain a lot easier.
But I still struggle with really TAKING (forcing) the time to REFLECT.
Over the next few months, I want to start taking more time to reflect because I think it's so valuable to us as moms and also to our businesses.
This month, I'm bringing to you the first binder to reflect upon, gratitude prompts binder.

This 15-page gratitude prompts binder is a fun way to help you ask yourself questions that dig deeper and help you find more meaning and thankfulness in and for your life.
What it Includes…
Gratitude prompts pages
What I'm most thankful for page
Things that will make you happy page
…and more!
My Favorite Pages
It's kind of hard to choose favorite pages because they are all very helpful, but I do have a few favs. 🙂
The Gratitude Page Prompts printables have questions that help you REALLY delve deep and reflect to find all the things you've got to be thankful for! These are great to help build a gratitude practice habit into your life!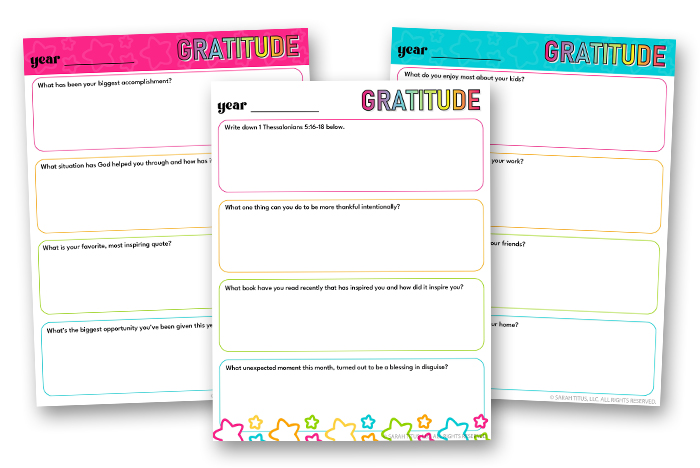 What I'm most thankful for
This super cute star design, What I'm most thankful for, gratitude journal printable gives you the opportunity to reflect on a gratitude list of what you are most thankful for. Write your answers in each star, then hang these gratitude messages on a mirror or the refrigerator for a daily reminder.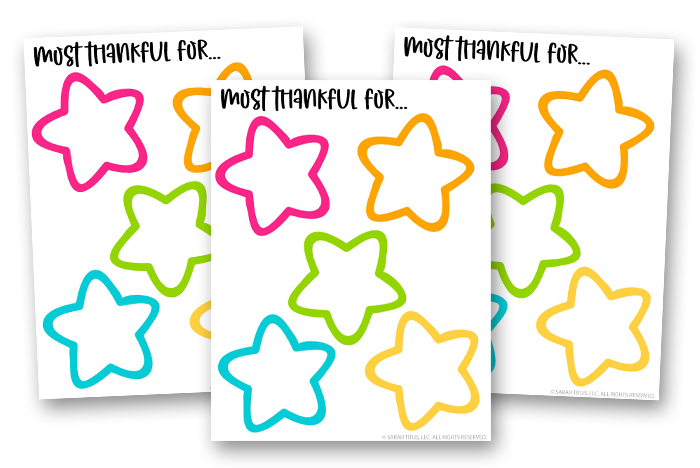 Things that make you happy
The Things that make you happy printable are actions that will fill your heart with happiness. It's always nice to help and do things for others. It'll remind you that the little things we do can really make a difference in others' lives.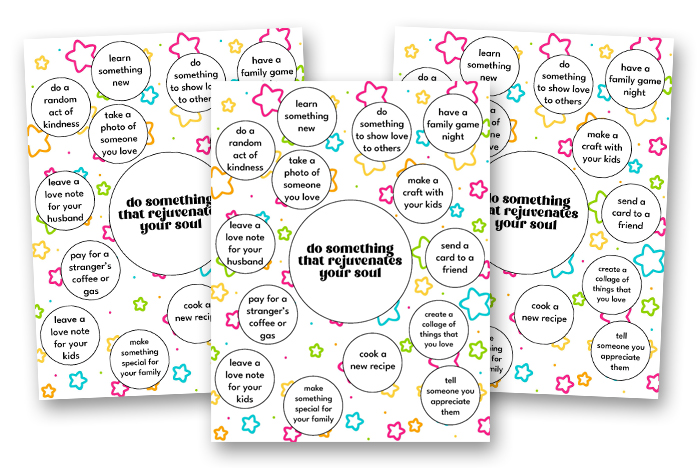 To grab your copy of the gratitude prompts binder, simply click here!
See what others are saying about the binder…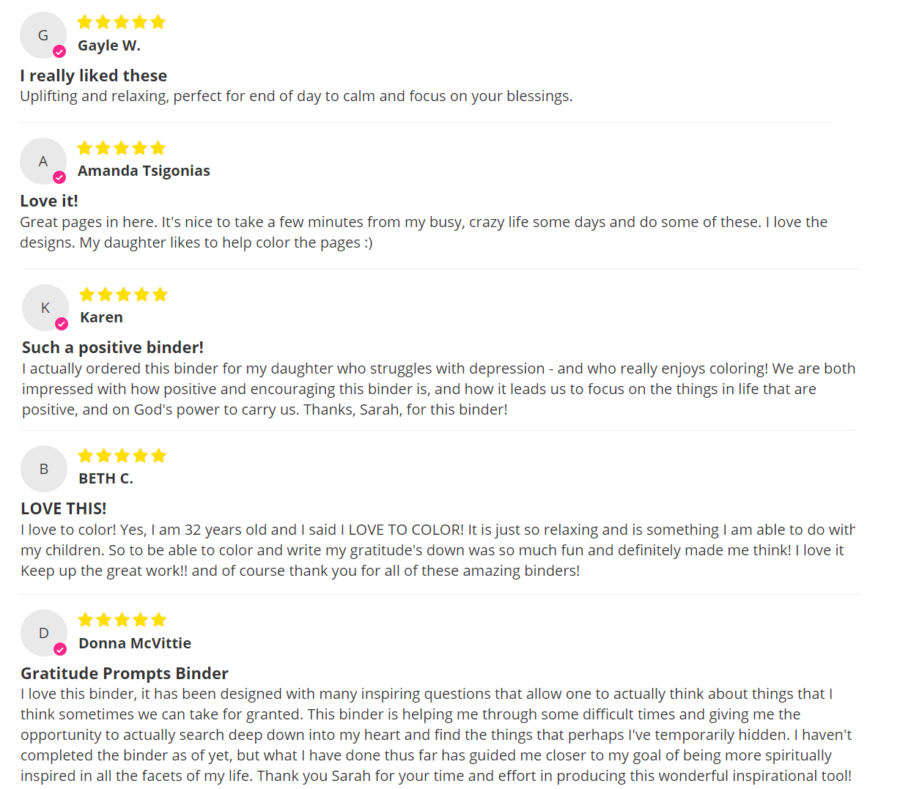 Grab your Gratitude Prompts Binder here today!