Welcome to the Free Cleaning Binder series!
You can find the rest of the Cleaning Binder here and even more cleaning checklists here.
Okay, I admit, I'm TOTALLY ob-SESSED with checklists. It makes me feel so powerful and accomplished when I check duties and chores off my list.
If you're like me, this kitchen cleaning checklist printable will help you to keep every corner of your kitchen cleaned up nice and tidy on a schedule!
Kitchen Cleaning Checklist PDFs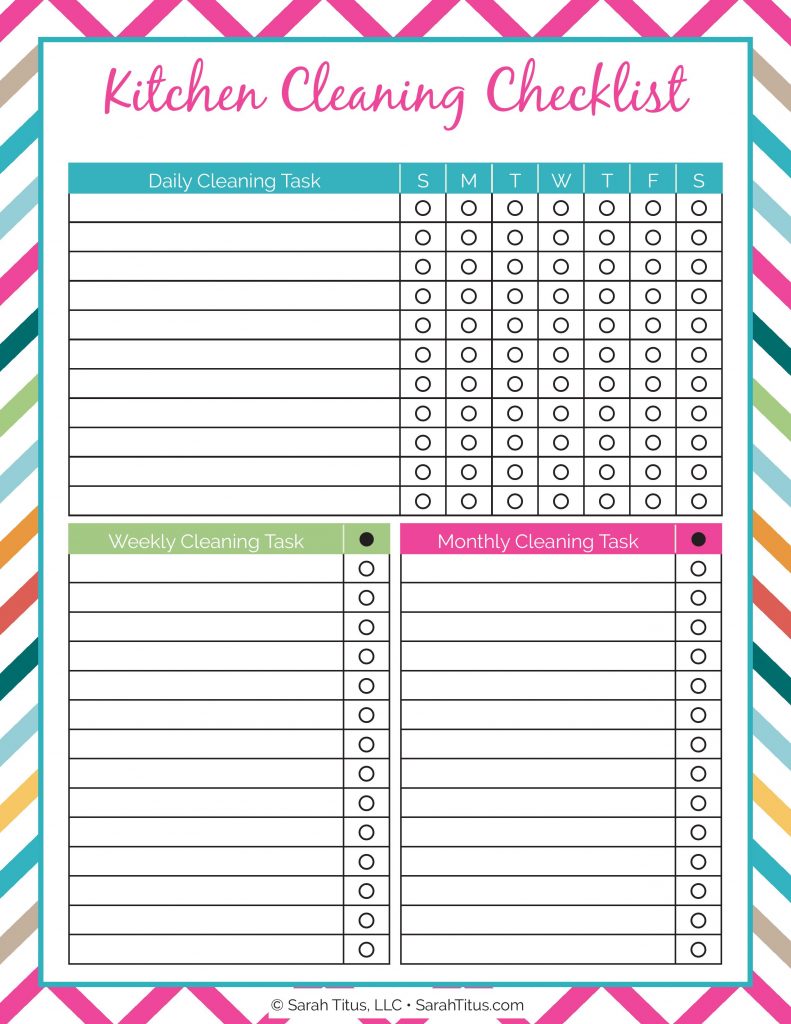 Download the "Kitchen Cleaning Checklist" printable template here and the blank printable here.
Want to make chore time a breeze? You gotta check out these FREE chore chart templates!!