Have I got a treat for you today!! 🥰🎁🎉
If you love new and exciting wallpaper that turn your heart toward God each day and are super practical for your creative business, then these 2023 organizational Christian wallpapers for Desktop and Laptop are perfect for you!
I've created a gorgeous wallpaper for each month of the year, with a handy calendar on the top right of the image and 2 super useful 'working on' and 'to do' boxes. Simply drag and drop your files in and out of the appropriate box to stay organized and on top of things! It's an awesome idea and I'm sure you'll find it useful! 💎
2023 Organizational Christian Wallpapers for Desktop and Laptop
You're gonna LOVE these wallpapers. I just know it!!
Each wallpaper background has a stunning image and an inspiring Scripture verse or faith-based themed quote. It's a REALLY cute way to stay close to God and strengthen your relationship with Him.
It's fun finding all the little ways we can keep the Lord at the front and center of our day to day lives, and wallpapers are one of the simple, yet effective ways to do this.
Most of us look at our desktop/laptop screens a LOT. Like, a LOT a lot! Each glance is a reminder to worship God, let Him encourage our hearts, plus it sets the fire in our hearts to burn stronger and stronger for Him. 🥰
Grab the wallpapers below. Simply click the pictures below, save to your computer/laptop and set them as your wallpaper.
Need help saving them to your device? Click here for the full tutorial.
January:
You are loved. I have loved you with an everlasting love: I have drawn you with unfailing kindness. -Jeremiah 31:3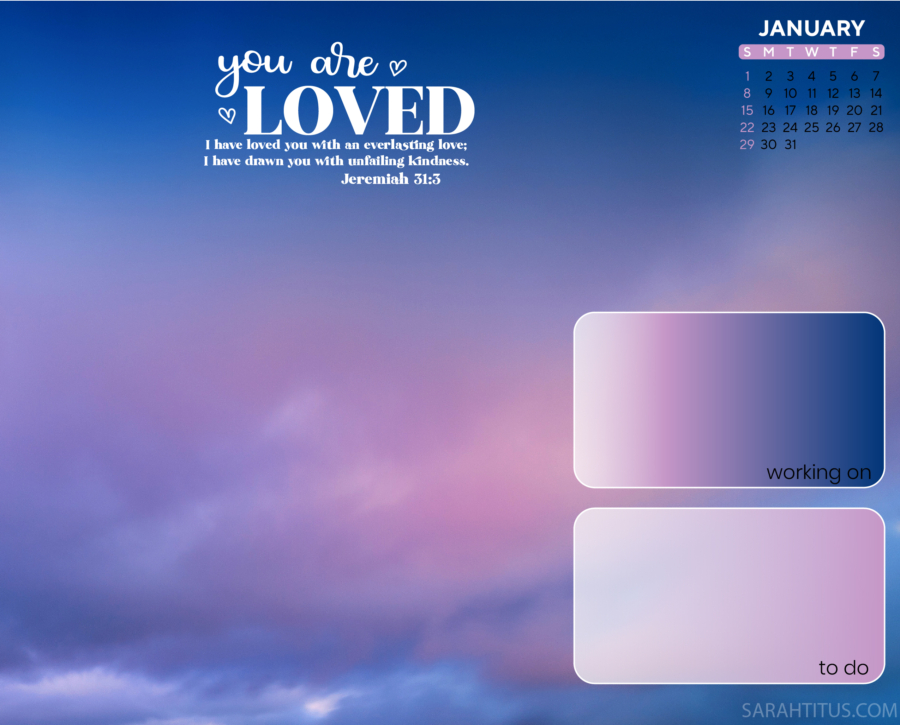 February:
Service is delight, praising God is pleasure, laboring for Him is the highest delight a mortal can know. – Charles Spurgeon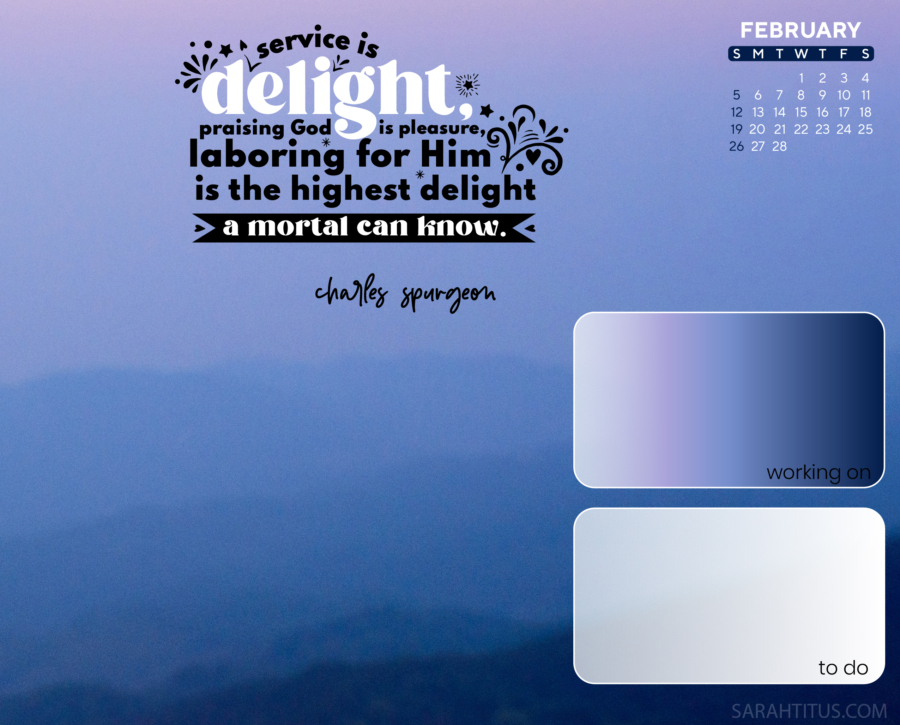 March:
Let your light so shine before men, that they may see you good works, and glorify you Father which is in heaven. -Matthew 5L16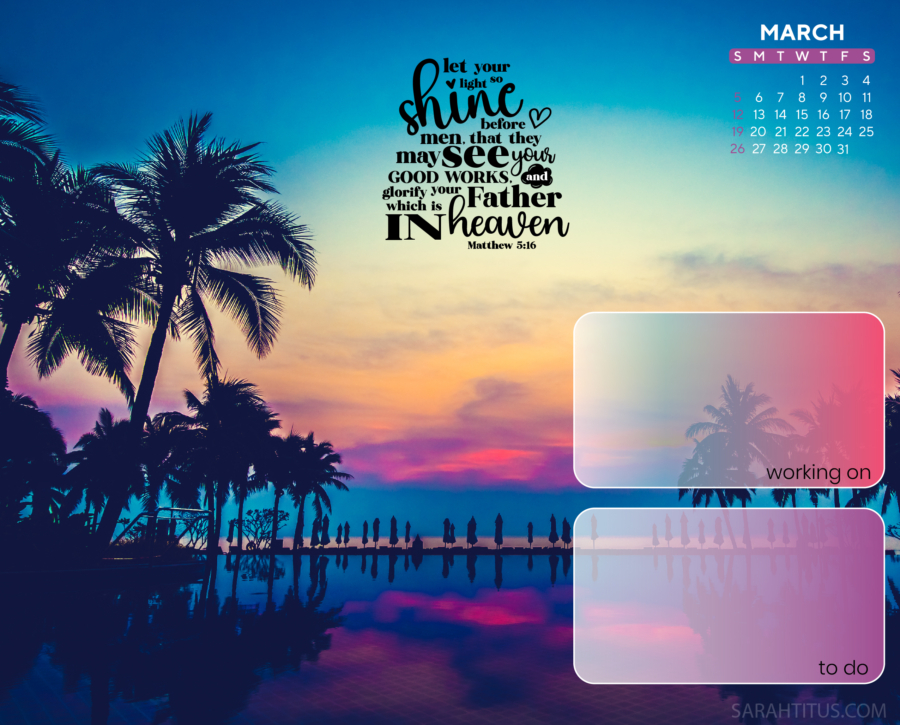 April:
He is risen. -Matthew 28:6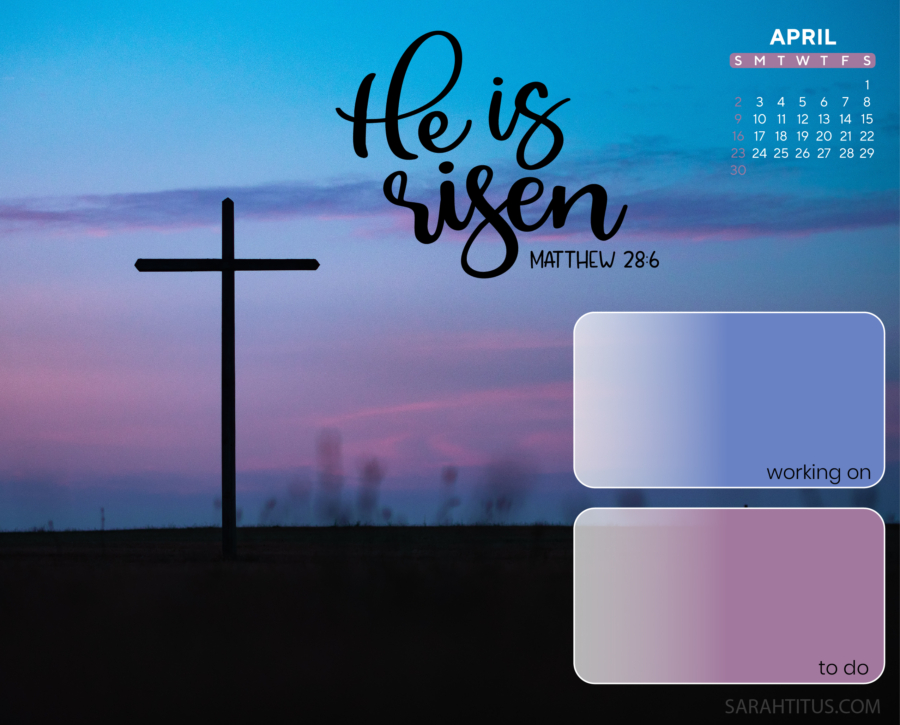 May:
God is love. -1 John 4:8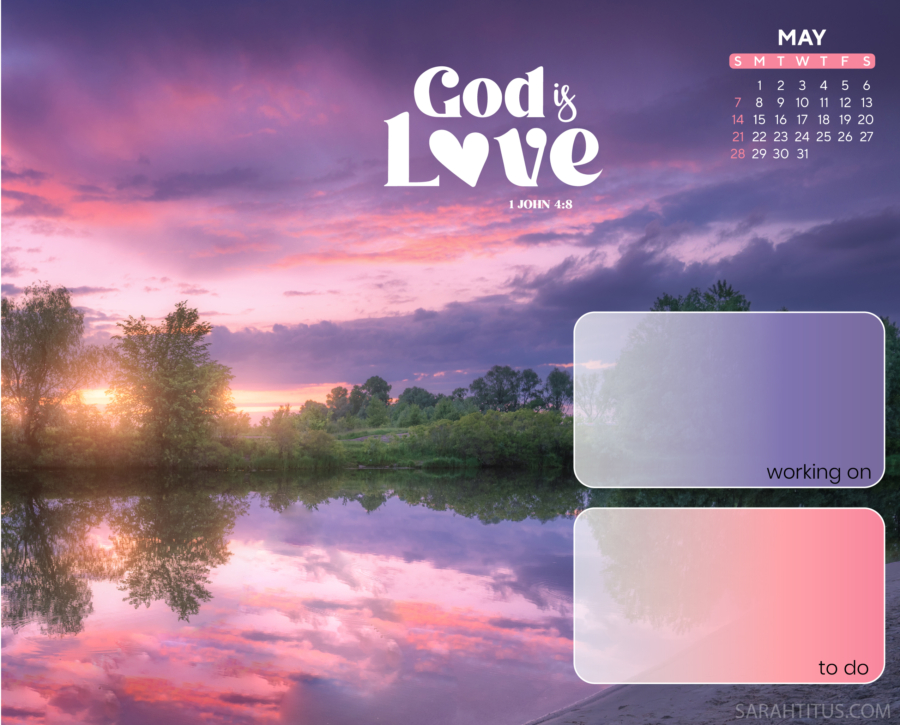 June:
Be still, and know that I am God. -Psalm 46:10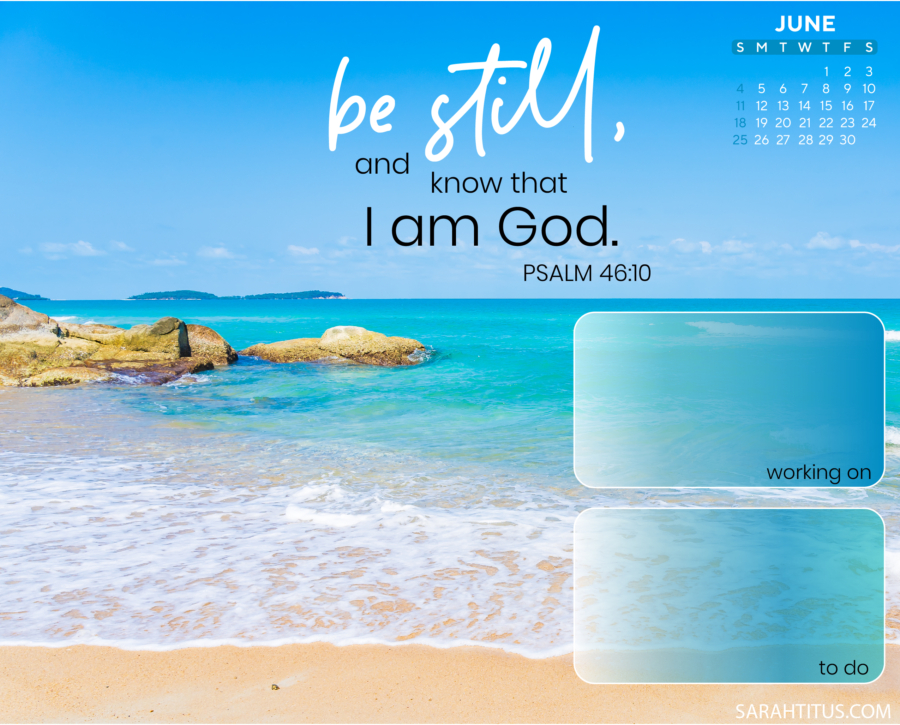 July:
She is rooted & grounded in the love & mercy of the Lord.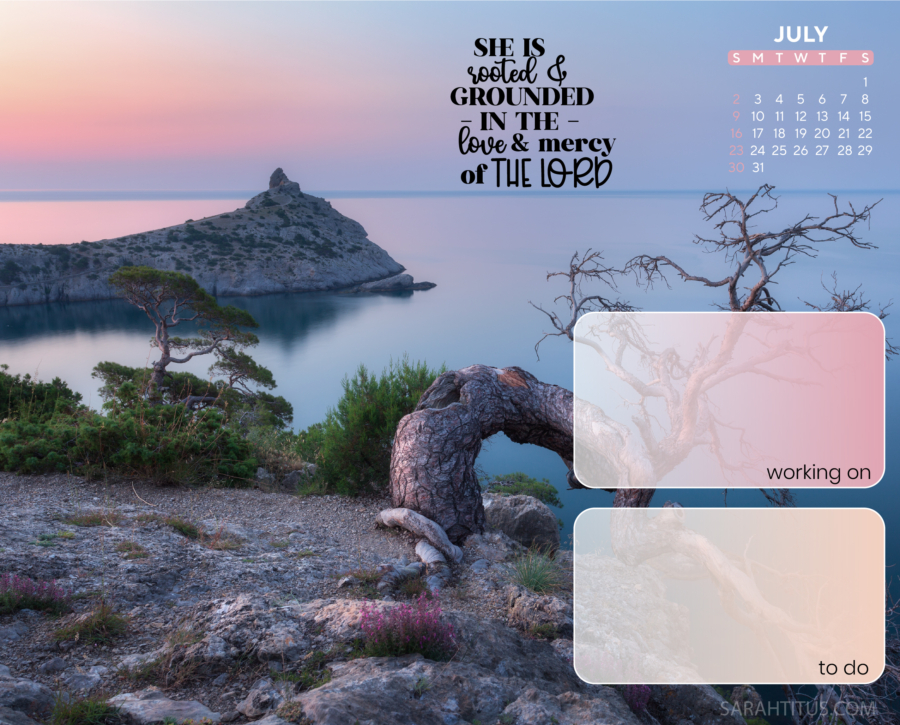 August:
Be still and know. -Psalm 46:10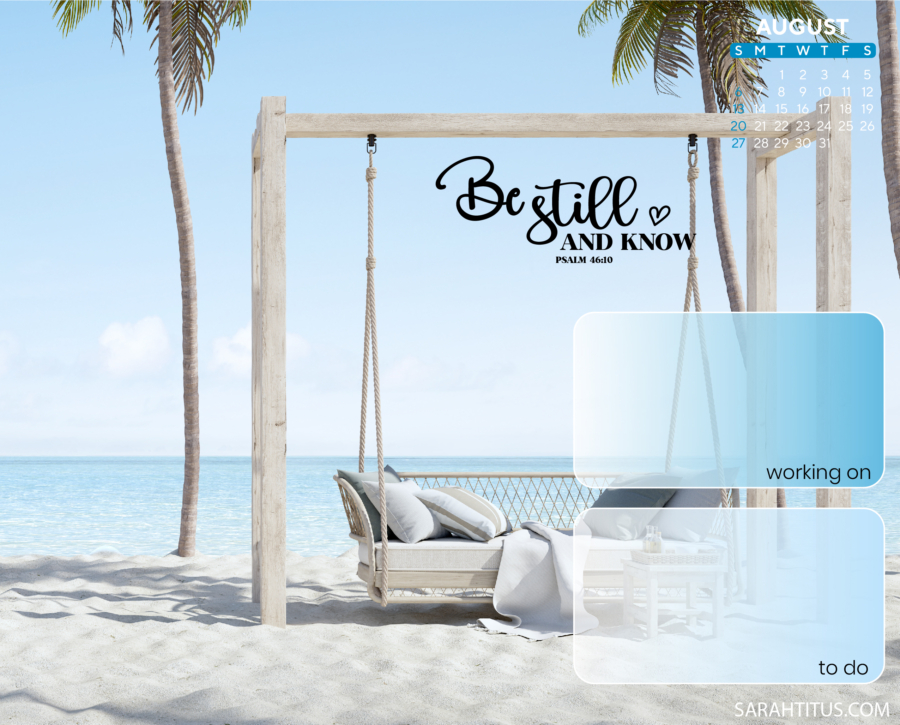 September:
Be strong and courageous. Do not be afraid, do not be discouraged, for the Lord your God will be with you wherever you go. -Joshua 1:9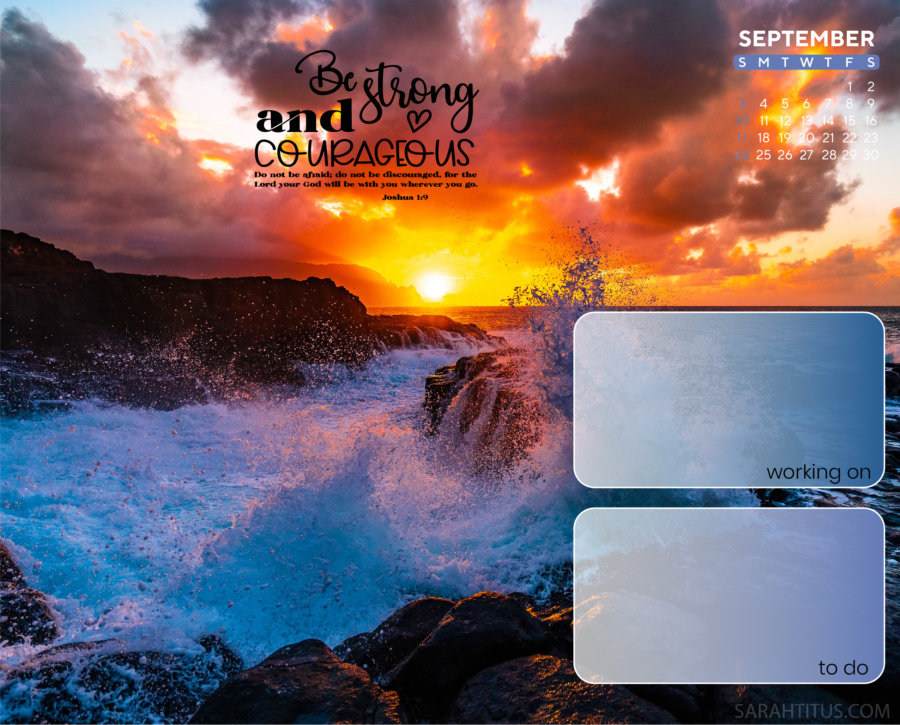 October:
Made to worship.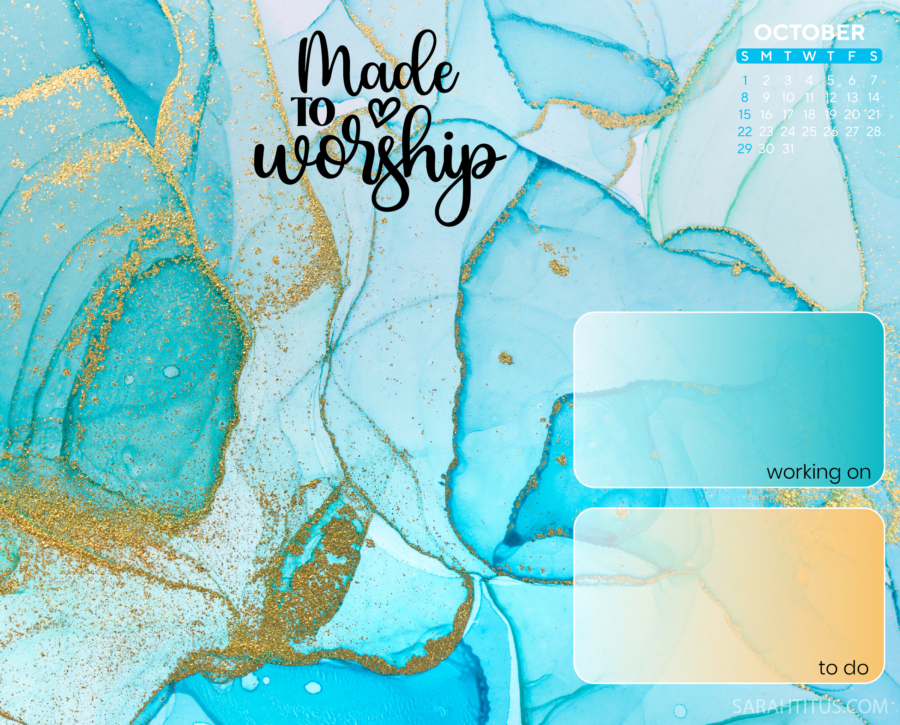 November:
It is well with my soul.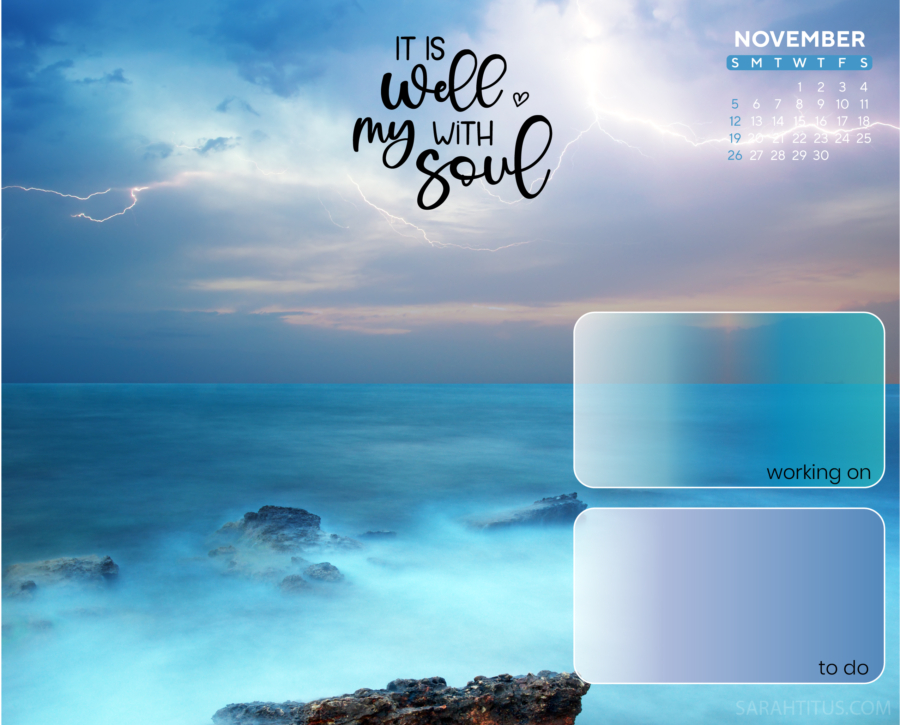 December:
Merry Christmas.