I LOVE creating graphics in Adobe Illustrator. Seriously, it is SOOOOOOO much fun!!!
Thought I'd share my first creations with you (free for personal use!!!)
There are over 100 FREE SVGs for you to create your own printables or DIY crafts! 🙂 Have a blast!!!
100+ Free SVGs to Create Printables
To say I am excited is a COMPLETE understatement!! <3 I am so happy to finally be able to share with you all these SVGs that I have been working on behind the scenes.
But first, you may be asking, what exactly is an SVG? Great question!
SVG actually stands for scalable vector graphic. A more common name for an SVG file is a cut file.
This is perfect for those of you who own, or maybe know someone who owns a Cricut or Silhouette. You can make tons of fun projects including t-shirts, stickers, tumblers, and beautiful wall decor!
Or maybe you need a little inspiration to get your creativity boosted; you've got over 100 options to choose from and play around with; endless possibilities!
To download them, simply click the pictures below and save. Please note, all SVGs are for personal use license only.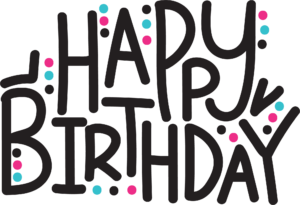 Creative Ways To Use These:
The great thing about these adorable free SVG files is that they can be used in SO many ways. Here are just a few to get you started. 🙂
Create DIY Vinyl Designs
These files are made for and GREAT to use for the Cricut, Silhouette and other cutting projects!
Do you ever see those beautiful framed wood prints at Hobby Lobby, or someone wearing cute icons, funny designs or quotes on their t-shirt?
You can now make your own homemade projects!
Not only will you save tons of money, but customize to exactly what you want. You can cut out the images with your machine or phrases and put them on t-shirts, socks, purses, fall pumpkins, tumblers, wood, frames…the list goes on and on!
You can use the sticky vinyl for cups and surfaces or, if you have a heat press, put them on clothing!
Make Fun Printables
Wanna make your own printables? This'll help!!!
These graphics are sure to brighten up and make any printable you create super adorable. 🙂
Some different printable ideas you can make with these:
Kids fun activity printables
Wall decor for your home or a gift for someone else
Chore cards
Lunch notes
Cards
…and TONS more!
Use For Homemade Cards
You can also use these color and black and white SVGs for all your card needs for the year! Think about it, you'll have every holiday, birthday, anniversary, and "just because" cards covered.
No more spending tons of money at the store on the perfect card only for it to be tossed (let's be honest!) Instead, make your own card look the way you want and add that special touch of love because it is homemade.
There's nothing more heartwarming than giving/receiving a homemade card from someone. 🙂
The hard work of creating cute images to use has been done for you, you just print it out, add a little creativity and ta-da, you're good to go!
I hope you are just as excited as I am in creating them, to start using these fun SVGs. <3 <3 <3
Need help uploading your SVG into Cricut? Click here to see our full tutorial!