Kim from Kansas asks, "How do you know what you are writing is good enough for someone to read?"
I want to answer your question Kim, but first, I want to tell you what happened to me today…within it, holds the secret to being a blogger worth listening to and I want to see if you can see it, before I tell you the answer. 🙂
The Secret to Being a Blogger Worth Listening To
This morning was a special morning. I went to my favorite place to be in this dry and desert land of which I live.
It's the trees, and the grass. It's the flowers, and the water. The ducks and the fountains. It's the bridges and the cave-like settings amidst the open spots.
While I try to go to this place as often as I can when I want to think and escape the demands of life, this day, was extra special.
I looked up at the sky, a beautiful, perfect sky and started taking pictures with my phone.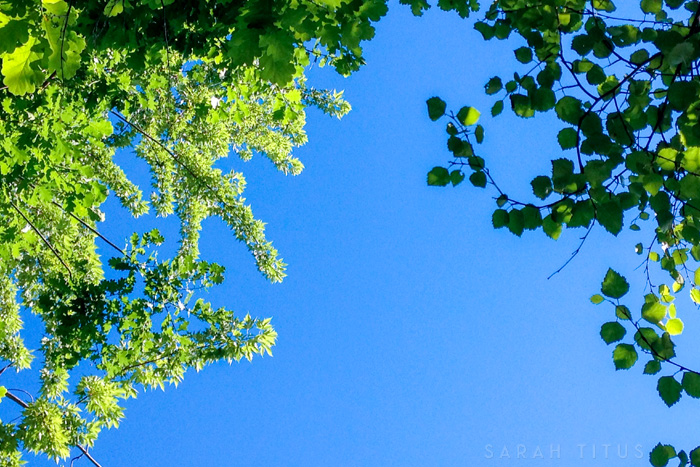 I went to my favorite tree. Isn't it cool? I love it!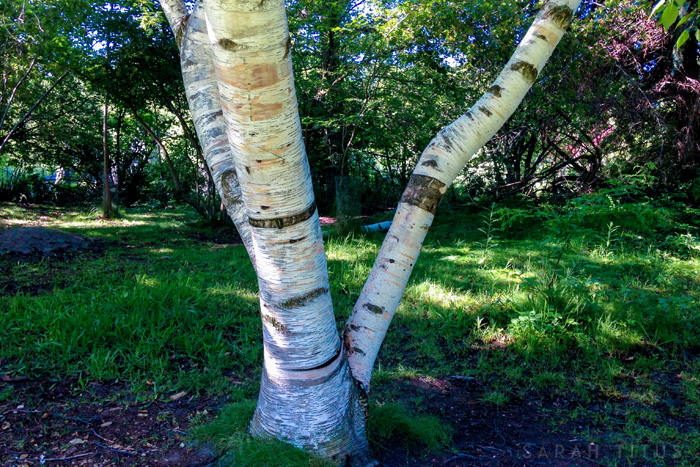 And then something truly magical happened. A deer appeared in the thicket. All of the sudden, she started walking right toward me. I didn't have any food on me at all. She walked so gracefully, so confidently. She wasn't afraid of me at all.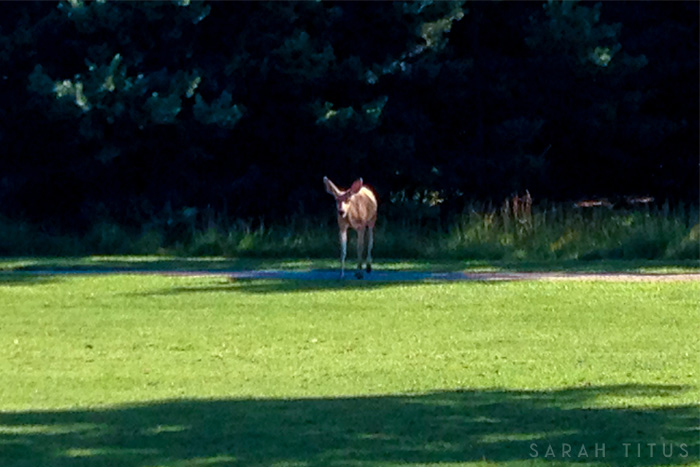 She was beautiful. She came right up to me. So close, I could touch her. Such a beautiful and gentle creature. I was simply amazed. Certainly, a moment I will never forget. It's like…she read my spirit and knew I was gentle and wouldn't hurt her. Then, she walked back and over toward some tall grass.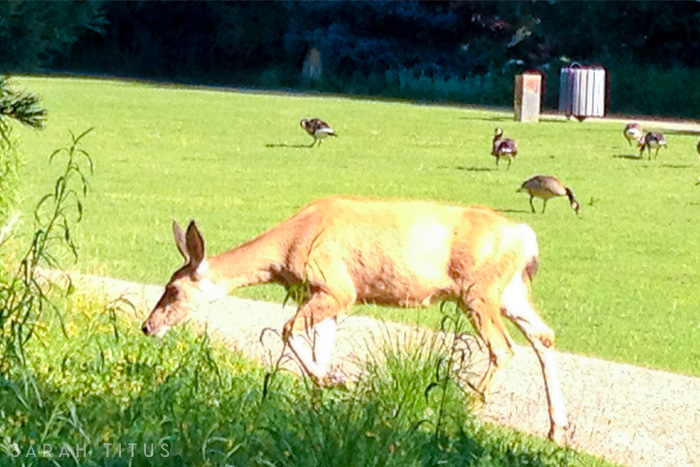 And inside of myself, something happened.
I realized that I'm not like the person I used to be…rough and loud. 🙂 In the past year or so, I've become gentle. A character trait no one ever thought I'D have, that's for sure! lol.
But here I stood, gentle enough, that a deer would come to me, having no food at all. It was one of the most incredible things that has happened to me. To see God's beauty all around me, standing right there in front of me, and not being afraid.
Walked more in the park and saw some water and took a selfie.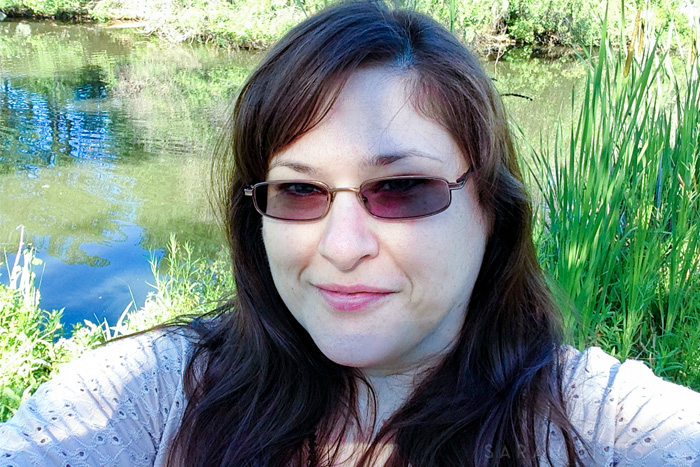 I walked more and saw a tree growing out of rocks.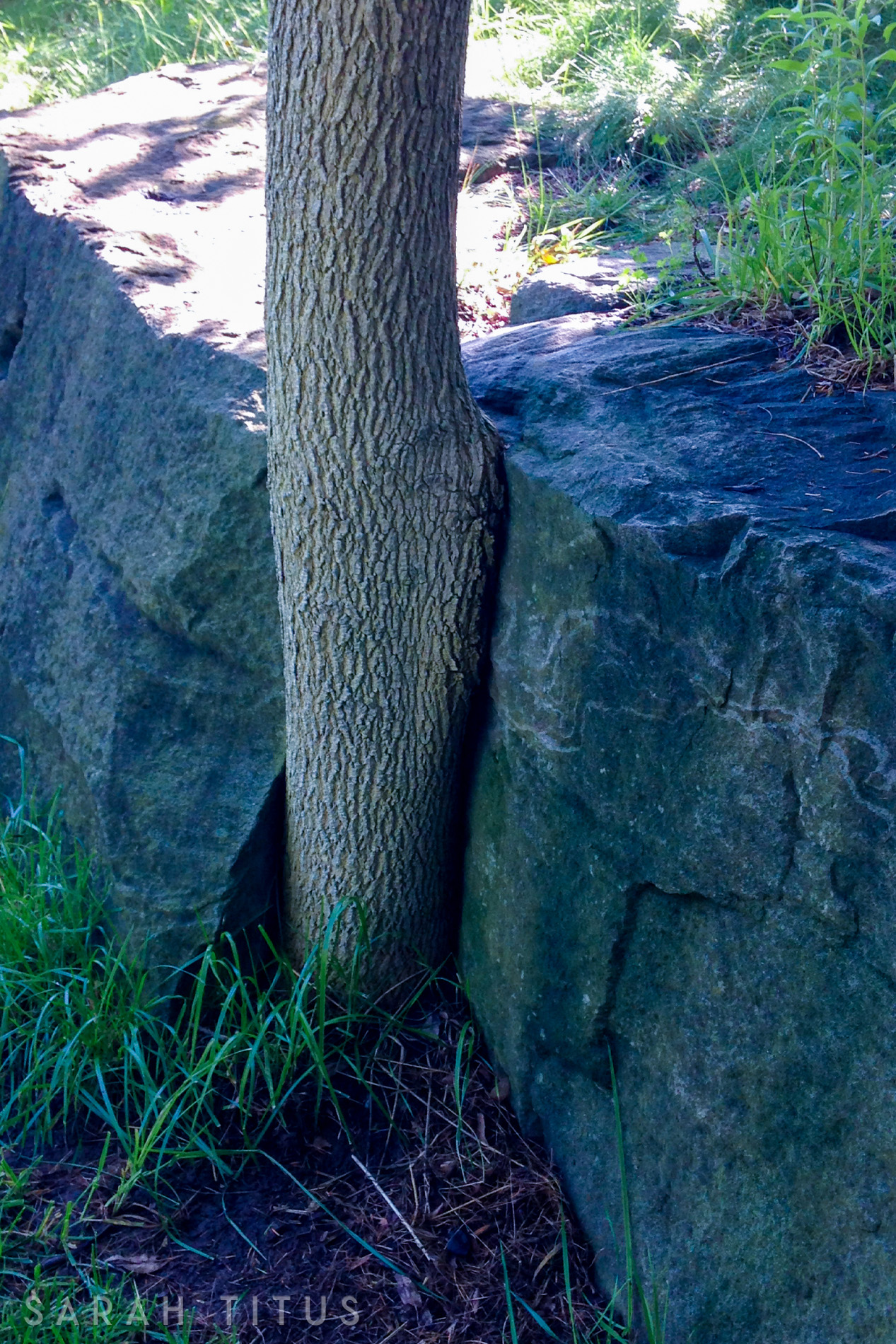 It made me realize that it doesn't matter WHERE we are "planted" here on Earth, we can all still grow into something really beautiful, if we strive hard toward growing. Nothing, not even ROCKS can destroy us!
Then, I saw a beautiful path. Isn't it gorgeous?!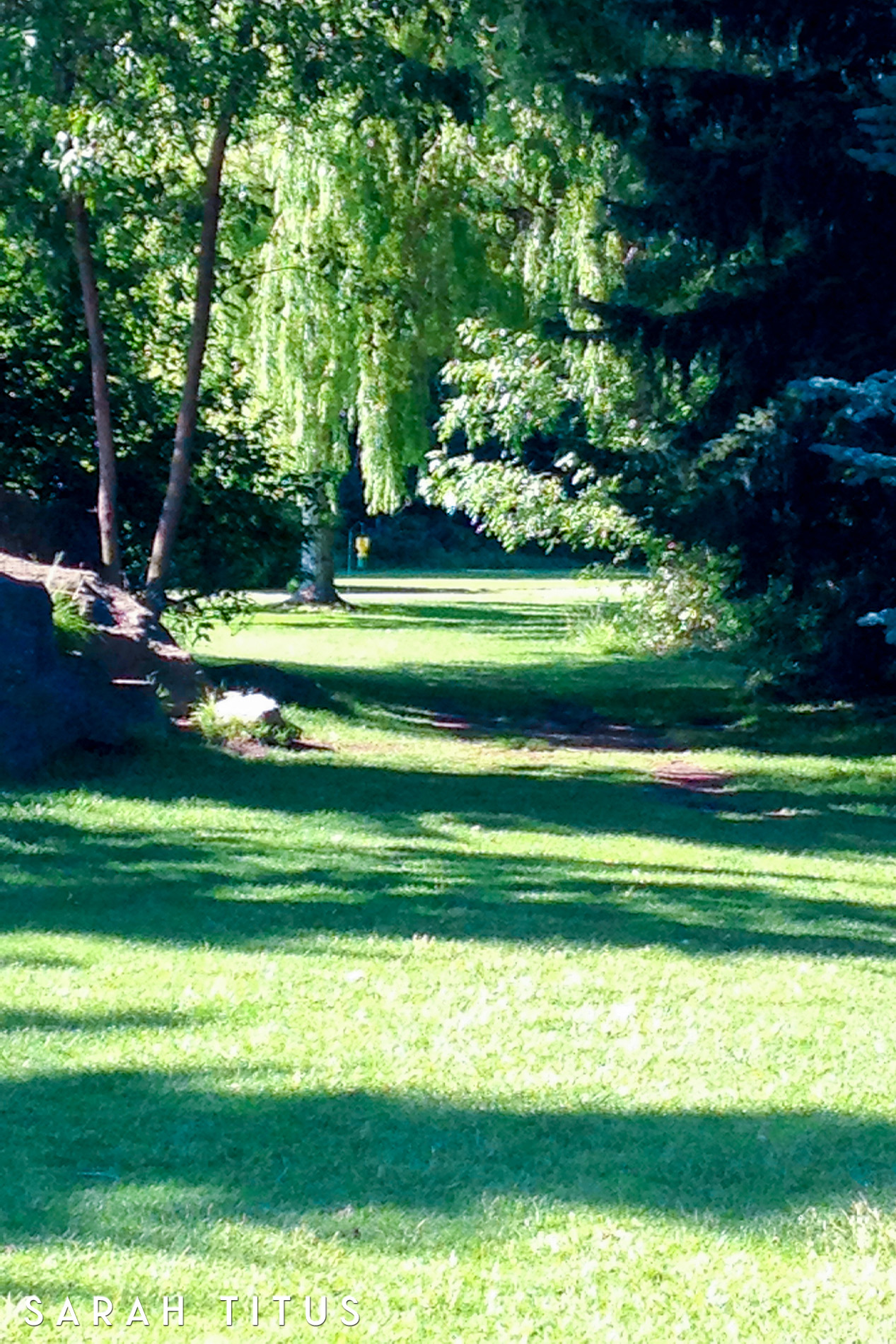 It reminded me of my future and how special and unique my future path is. And while I can't see what's on the other side of that path….as you look down the corridor, isn't it beautiful?! Doesn't it just…amaze you?!
I realized that all our paths are different.
Each one unique in design. It bends. It's open in some spots. Closed in others. There's shade. There's sun. And while we are on the path, we need to ENJOY the beauty that surrounds us because life isn't about the end result, it's about the path you're already on…the journey there.
That story answers your question Kim. Did you see it?
The secret to being a blogger worth listening to, is to be personal. To share your heart. To be yourself. Share your life. Your words. Your unique perspective. Share with others what you learn along the road.
We can't blog in a bubble. And most bloggers, unfortunately, don't share their personal lives with their readers and it's a shame! Because as human beings, we ALL desire to connect. We all wanna feel something inside that was lost along the way of life.
Did you connect with my story? Did you feel good inside as you read it? Could you relate to it? Perhaps even feel like you were in the park with me?
That's what a blogger's main mission is! To connect and make people happy. In order to do that, we must share our lives with them. When we do, we will be a blogger worth listening to.
When we are truly being ourselves, our writings are good enough for others to read. <3
The more you can do that, Kim, the more people will come to your blog to satisfy that hunger inside of each and every one of us to connect.
Related: How to Deal with Trolls and Negative Comments