When I first started blogging, I spent thousands, yes thousands, on the WRONG stuff.
Looking back, I felt so stupid…and scammed. I didn't know what I was doing. I was just trying to establish myself as a blogger. No idea what I was in for, I believed others knew what they were doing. It turned out to be like the blind leading the blind and I'm just so thankful, I didn't get kicked off of anything. That DOES happen.
From my career on eBay and in network marketing, I knew that it's important to invest into your company and I have no trouble doing that.
But what if you want to invest, know you NEED to invest, but don't want to get scammed?
How do you REALLY know if someone is for real or not? Or that they are not trying to make a quick buck selling you things that are against the rules?!?!?!?! Yep, that happens too!
Now that I'm established and doing very well for myself (over a million in traffic and I'm set to make $21k/month income this month), I feel like it's my obligation, my responsibility, if you will, to show you exactly what you need and what you don't. Just in case you are new to blogging too and don't know where to start or where to invest in.
I'll also go over some things that are against the rules and where NOT to invest in. After reading this guide, you should have a good, solid plan of action to make your blog successful WITHOUT overspending to make it happen.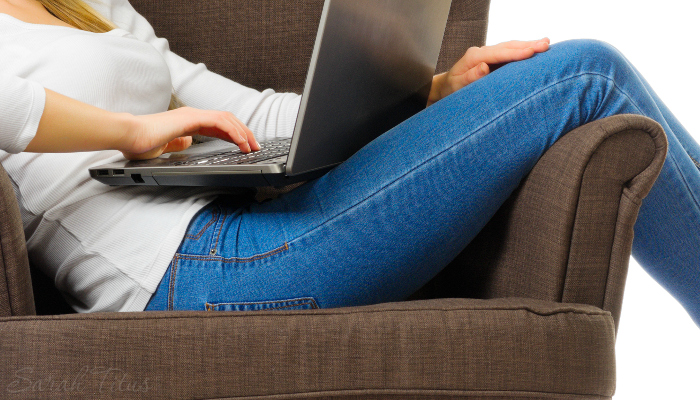 How to Create a Successful Blog For Under $350
First, let's start with all the things you SHOULD invest in.
The absolute bare necessities that you need in order to start up a profitable blog, and I do say profitable. If you want to start a blog for personal use, for your family, or as a journal or hobby, you don't need these things. You can just get a free WordPress.com account and be on your way.
But, if your intention is to build a blog that you can monetize, and you want to be in the arena of a professional blogger, these are things you need without exception. You can't make a successful and profitable blog without these things.
You'll need to invest in…
Good hosting
In order to have a blog, you need a host for your website, someone that allows you to rent a space on the internet (think of it like leasing or buying land to build a house on). A good host can make or break your blog.
Now keep in mind, there are a few free sites where they will host your blog for you, like Blogger for example, but I make way too much money every month in coaching when people come to me and want to switch from Blogger to WordPress, so best to do yourself a favor and start out RIGHT! It'll save you a ton of time and it will get you in good, straight away with Google and SEO.
With the free sites that host for you, you will not solely own your blog and will not have as much control over it. Some free sites also do not permit web ads. If you plan on growing your blog into a business, want better traffic and SEO options (SEO is basically the way to get more traffic), it is essential to have a self hosted site.
I recommend using the host site Bluehost.
Why?
Well, first they have great prices (get the best prices they have to offer now by using my link). But, they also have OUTSTANDING customer service. I don't know about you, but that is important to me! Nothing can ruin your experience more than being with a company with horrible customer service, leaving you all on your own to figure out all this blogging stuff.
Not only that, but if you do decide blogging isn't for you, or you are not satisfied with their service, they will issue a full refund for any months you have left on your account. I've fallen into the trap with other companies that do not honor that and I wanted to switch because their hosting service and customer service stunk and my website was always down. Blue Host's customer service is superb and they have a live chat as well as phone option, making it even more convenient.
Ready to sign up?
Starting a blog is super easy and literally takes less than 5 minutes to do. Click
here
to get the best deal available online when you take that step, along with a full tutorial and video to help you get started. Please note: this low offer is the absolute lowest pricing they offer online. I wish it were this cheap when I started MY blog!
Right now, you can get hosting as low at $3.49! They have you pay upfront and yes, you absolutely WANT to do that, so you don't lose your domain name forever. It's yours and no one can take it from you for as long as you purchase it in advance (I have 9 years on SarahTitus.com!)
The pricing is as follows:
$3.49 for 36 months –> $125.64 (so cheap seriously! I pay that for ONE month on my blog now because my blog is so big; I'm jealous. LOL)
$3.95 for 24 months –> $94.80 (great deal!)
$4.95 for 12 months –> $59.40 (although I highly encourage you to go with the 36 month term because it saves the most money, for the point of this blog post, we're going to go with this plan to keep costs low.)
Remember that you MUST click HERE in order to get this special deal and I'm not just saying that. Do your homework. The deal isn't available everywhere. They've given me special pricing for a limited time to pass on to you!
When you go through BlueHost, your WordPress.org account will be free. In the video above, I show you how to set all that up.
Fantastic themes
The next thing you will want to purchase is Genesis and a child theme. You do NOT want to go with a freebie theme.
In fact, once you purchase Genesis and a child theme, be sure to go back and delete all the other themes on your blog. A very popular hacking trick the bad guys use is getting into your blog through those freebie themes!
You can get Genesis by clicking here. For a child theme, you can purchase any one you want, but I highly recommend paying for it for many reasons. My favorite child themes are:
Restored 316 – these are very pretty and what I used before I went with a designer who designed my template for me from scratch.
Magazine Pro – this link includes Genesis, so you don't have to buy it twice! At the top, where it shows you can put an ad in there, I'd put your free newsletter subscribe there. Especially if you are new. You don't want to monetize until you reach at least 50,000 in traffic per month. If you do, you'll lose trust with your audience and since you're new and don't know the rules yet, you can easily get kicked off and banned from ad companies. Once banned, I've heard that you can't get back on.
Think of the child theme and Genesis like the walls in your new home. After that, you are completely set. Next, you'll want plumbing and electricity, think of those as plug ins. Anything you want to do on your blog is possible with the right plug in. Just don't install too many as they suck up resources and make your site run slower.
Related: To get the full list of plugins and a ton of other resources and recommendations for a blogger just starting out, click here to access my recommendations page.
Newsletters
You want to establish this right away and lucky for you, when you first sign up, you can get it for FREE (unlimited emails for up to 100 subscribers).
I know, I know, at first you will be talking to yourself, get used to that. Everyone does it. It's okay. Just know that it won't always be like that and you can recycle your own best content again when you do become famous. 🙂 It's not something you want to do all the time, but there have been a few articles or newsletters where I've gone back and was like, "Hey, that's good stuff. I bet I can make it popular now." And I have. We all start somewhere, but you need to establish yourself as a serious blogger with a newsletter and be consistent, whether you're talking to 10 people or a million.
Your newsletter is ONE thing that no social media platform can take away from you. It's YOUR list. So, your newsletter is gold. It is your most loyal readers. Never sell it and never harm it in any way. Protect it.
I like to use Madmimi for my newsletter. They've been great so far and I've been with them a really long time. They were the only company that provided in-depth support as a new blogger. They made video's of my own account for me to teach me and within 1 hour they respond by email to any email I send them. For a long time, I didn't have much of a newsletter, but Madmimi treated me well, as if I had a million, and now that I have a good sized list, there is no change. It's always been impeccable service, service that goes beyond the norm!
A couple other great email services are Aweber and Mailchimp.
How to set up Madmimi…
Editorial calendars
Whatever it is that you decide to talk about on your blog, whichever direction you go, you absolutely need editorial calendars. You can download each month you need for 2018 here and 2019 here on this blog for FREE!
Fonts
While I feel like every pro blog should have paid-for fonts in order to set themselves apart from everyone else, when you're just starting out, free fonts are just fine and THE best place to get them is at Creative Market! Here's their page of where you can get free fonts and more fun stuff for your blog and it all changes weekly, so be sure to bookmark their page and check back often!
Professional photos
It really doesn't matter what type of blog you are starting, professional pictures are no longer optional in our day and age of blogging. With that said, this is the one area that many bloggers go wrong in. Perhaps they don't see the value in having nice pictures, perhaps they don't have the money right away for nice pictures, whatever the reason, don't let that stop you!
When I started blogging, I couldn't afford nice pictures either, so I worked as a VA in order to pay for the stock photo site pictures cost ($79/month). It was worth every penny and changed my blog forever. You can read more about that transformation here. The stock photo site that I go through is BigStockPhoto. They are wonderful and don't require attribution, which is a huge deal for me.
The ONLY exception to this is if you take your own GORGEOUS photos for your blog and are a very good photographer. I don't mean average, I mean exceptional! By nature, we are all visual creatures. You must have fantastic visuals on your site to get anywhere, especially if you want to grow fast.
Blogging Binder
You absolutely need to start tracking your data from day 1. Most of it, you CANNOT go back and get the stats, so you'll want to begin tracking the data now. Here's a complete review on the Blogging Binder I use. It's very cost effective, at only $5.99 (update: no longer that price) and super helpful! Definitely not something that you want to put off for later. Start getting to it right away. You'll be so sorry if you don't, later on in your blogging career.
A Step-by-step complete guide to getting you traffic
After you get started with the previous steps, the next thing you'll want to do is make a plan.
Luckily, I've created an in-depth, step-by-step guide to going from 0 traffic per month to over a million! There are a lot of steps you need to take to get there and things you SHOULDN'T waste your time on. This eBook will teach you everything all along the way. Use it as your guide to getting where you want to go and fast. I hit nearly a million in traffic within 12 months blogging; proof that it doesn't take YEARS to get there. Find out how you can do it too in this book! You can purchase, How to Turn Your Blog Into a Six-Figure Money Making Machine here in the Honest Bloggers Bundle (update: item no longer sold separately).
Pinterest scheduler
Of course, you can't be on Pinterest 100% of the day, so you'll want to schedule your pins. The only scheduler that I'd recommend at this point is ViralTag. It's very inexpensive at only $12/month! You can read more about why I love it so much here in this post, One Simple Trick Got Me 100,000 Traffic This Month on Pinterest.
After everything is said and done, your blogging totals should look like this:
Total needed to start a profit-making blog: $348.33
If you'd like to work with sponsors, there's one more thing you'll need. If you don't want to work with sponsors, of course, it is not necessary, thus why it's not included in the above list…
Working with sponsors
If you want sponsors to WANT to work with you and to take you seriously, you'll need a low Alexa score. I share all my secrets and tips with you of how I lowered my Alexa score organically from 16,520,410 to 367,728 within only TWO months!!! You can get this eBook for $2.99 here on Amazon.
Areas you DON'T want to invest in…
As promised, here are some areas that you don't want to invest in. They are not worth the time or money and sometimes, can get you in a lot of trouble!
Pinterest likes
Buying Pinterest likes is not only inflating real data, it's also against the rules of Pinterest. Do NOT do it. I'd also encourage you NOT to get involved in any follow for follow groups or companies as well. Again, this is inflating and sketchy. Everything you do on your blog, you want it to be genuine and that takes work and commitment, but the results are far better than faking your way to the top. People know when you do and you lose trust!

Facebook likes
Very much in the same way it's taboo to purchase Pinterest likes, buying Facebook likes actually hurts you! When I first started blogging, I purchased THROUGH FACEBOOK some penny ads where you pay a penny to get people to like your page. It turned out to be really successful. I was able to build my page quickly, get an audience quickly, and show authority quickly.
What I didn't know, was that since they were only a penny each, Facebook was showing them to spammy countries like Turkey. So, all my likes were not even English-speaking people, they were men (which is not my target audience) AND they were all spammers, spamming my page every 5 seconds. It got to be a complete nightmare. I eventually ended up having to block all of them, but there is no way to go back and delete them.
On top of all of that, this year, Facebook rolled out a new algorithm where they slowly are deleting all those old accounts, which is fine, they are not my audience anyway. But basically, they are deleting what I paid for, which is frustrating, but I get it. Not only that, but because I have so many spammers on my page, Facebook doesn't show my posts to very many people, most likely for fear that the real ones are just spammer accounts too and not worth it to put my posts in front of.
This is, by far, the worst mistake I've ever made in blogging. DO NOT buy Facebook likes. It's just a mess. Rather, invest in your newsletter. That is something no one can take away from you, or penalize you for having too many!!! But don't buy them, just genuinely acquire subscribers.
Personalized coaching if you are a new blogger
I love one-on-one personalized coaching. My clients learn a TON and are able to fly faster and higher because of it. My last student went from making $2,000/month to $6,000/month within 2 months of my coaching program. It's seriously that good.
But here's the thing…
I NEVER encourage a new blogger to get that kind of coaching. There's SO much free information out there for new bloggers that it would be a waste of money if you did. It would also be too overwhelming. Learning WordPress at first is hard enough, don't add on it all these complex and advanced ideas to the mix. It's just too much.
Rather, wait until you have a good 50,000-100,000 consistently in traffic before getting coaching. Purchase a few low cost books (as I've mentioned above and have a few more in my recommendations page). Then, after you've learned what you can from all of that, and have a good, solid understanding of WordPress and how to do basic blogging, THEN hire a coach. Just be careful of who you hire. There are a lot of scam artists out there who claim this or that.
Do your due diligence to research them and make SURE (like 500% SURE) they are who they say they are and that they have the results to back up their claims. Because the thing is, as a new blogger, you have a target on your back. Every scam artist within 100 miles from you wants your money and knows exactly what to say to get you to buy whatever they are selling and take your money. Don't fall for their tricks!
And honestly, it's not just new bloggers who fall for the stuff. I just purchased a course for $55 a few days ago. As I'm going through it, I'm learning absolutely NOTHING. I'm frustrated that I basically lost $55. It happens all the time, to the point where I literally don't buy courses anymore (very, very, very rarely). I'm sure it's probably just me personally, but it just ends up being stuff I already know and then I get frustrated.
In my opinion, one-on-one coaching is the way to go. THAT'S where you learn the good stuff! But again, you have to have basic blogging principles down first, and those don't cost you any money, just sweat equity.
Ads
You can spend a small fortune placing your ad for your blog on someone else's site. But, the actual click-through rate is very low, especially in a sidebar, since more than half of traffic now comes from mobile devices.
Rather, do a guest post. I recommend doing 1-2 guest posts to a new blog every single month. It is vital to your growth. Instead of a small ad, SHOW the blogger's readers that you know your stuff. PROVE it with your post. You'll get far more clicks and exposure and it's free!
Guest posting is something that many bloggers overlook or just don't make the time for. That's okay. I'm able to get in there and snatch up all the readers! Guest posting = goldmine. And yes, it's something I STILL do to this very day! I even started freelance writing because I honestly just love to write. I can't stop. It's a passion of mine. I feel like I was born to blog!
But here's the trick no one else will tell you. When you are guest posting, don't give them your worst content. Give them your BEST. Because you are only one person. What good does it do if you have your BEST content on your OWN site? Putting your best content on someone else's site will prove you to be an authority and you should always put a teaser post on your own site, so you're getting double the traffic. Don't know what a teaser post is? Here's an example I did for a guest post recently.
There you have it! Everything you need to make a profitable blog and some things that you SHOULDN'T spend your money on.