Making food looks super fun in professionally made videos. Spices are pouring themselves in the bowl, eggs fluff up in a few seconds and so on. If you cook regularly, you know it's far more time consuming and even tedious at times.
The secret to making cooking easy and fun lies in having an organized kitchen and pantry where everything has its place and is easy to reach. And I have just the thing you need to help you tidy up your pantry super fast! Here are the best pantry labels to download!
Sorting and labeling your containers is the first step in organizing your pantry but they don't need to be plain. In fact, they can look pretty amazing! With these amazing pantry labels below, you are sure to find the ones that complement your kitchen decor the most.
Best Pantry Labels to Download
Keeping an organized pantry is much easier when you sort the items which is why I created these gorgeous chalkboard pantry labels. They're a free download and include numerous pantry staples and a blank version.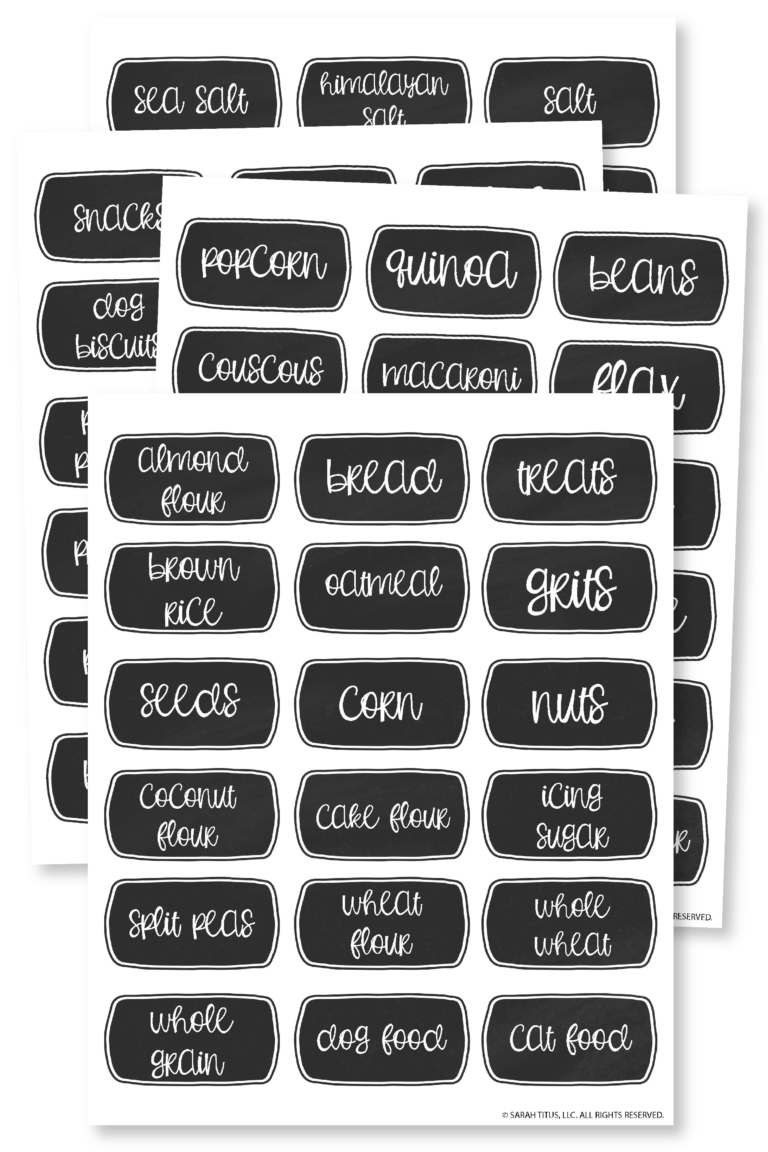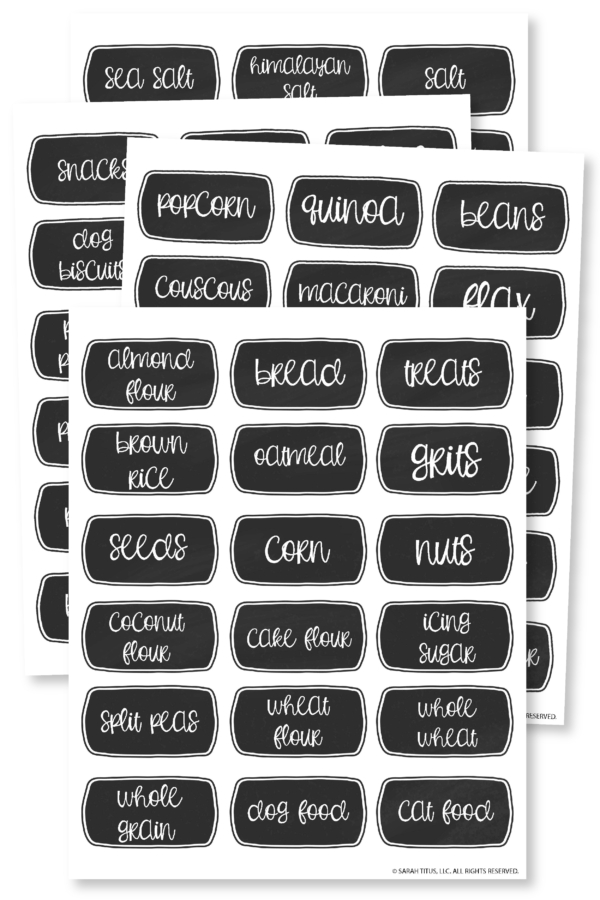 If you've been procrastinating your pantry revamp, you might change your mind once you see these gorgeous chalkboard pantry labels with cute floral motifs. Who says a pantry can't look pretty?!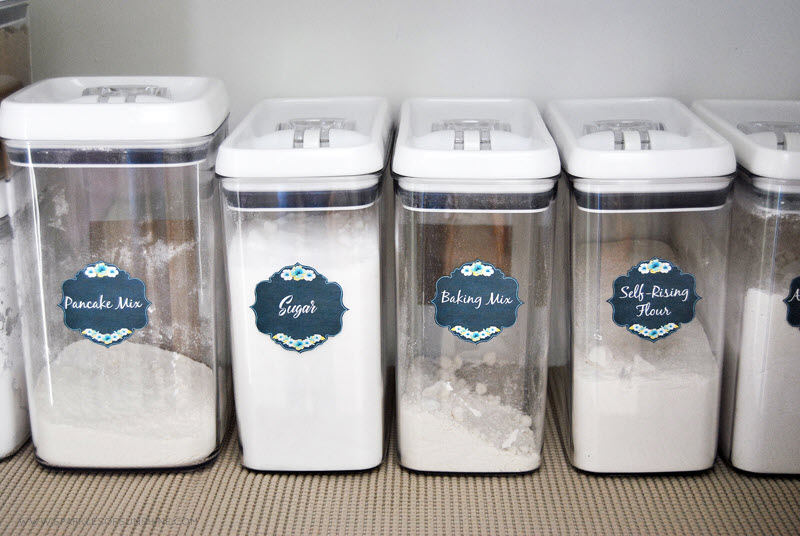 Round labels have an undeniable charm and these are quite complete. You'll find all the important pantry foods in this free set.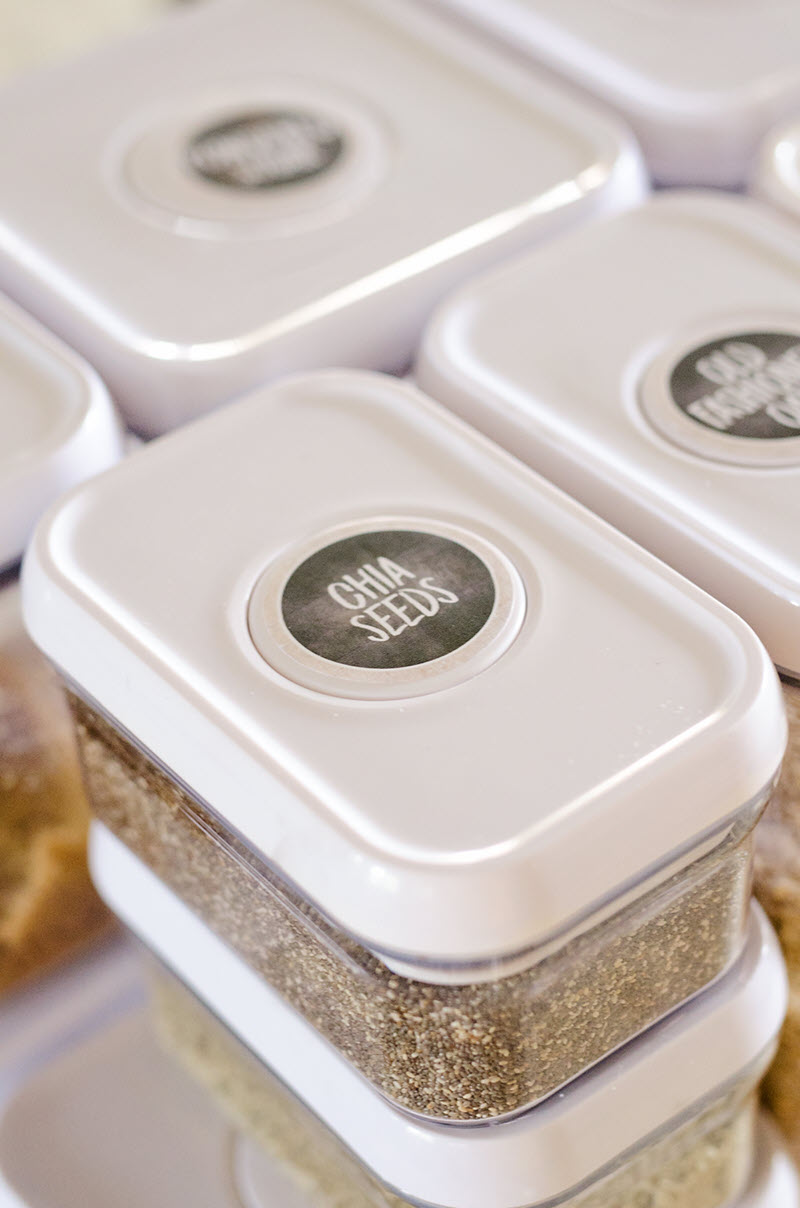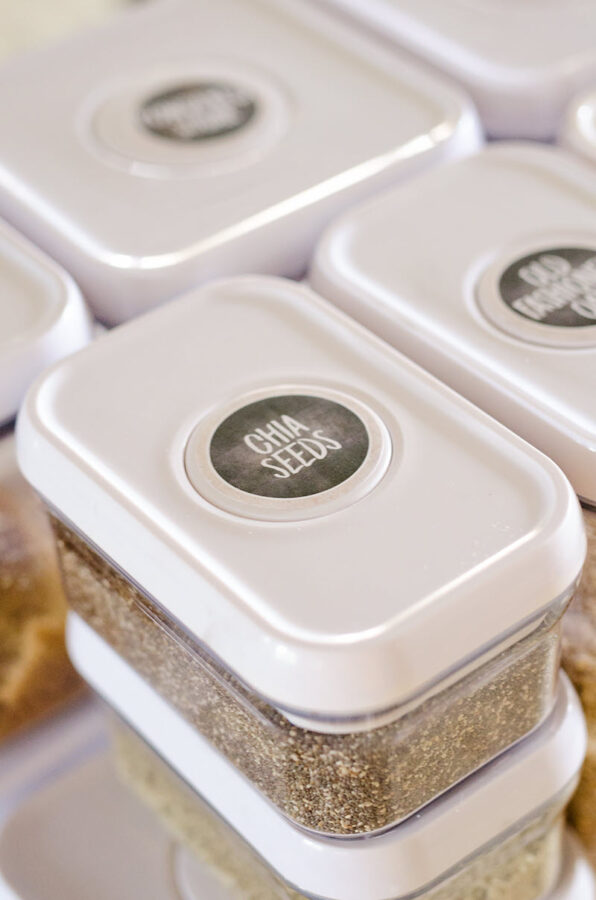 Not to say that you should label everything in your home but these pantry labels are so beautiful you won't regret using them to organize your kitchen cupboards.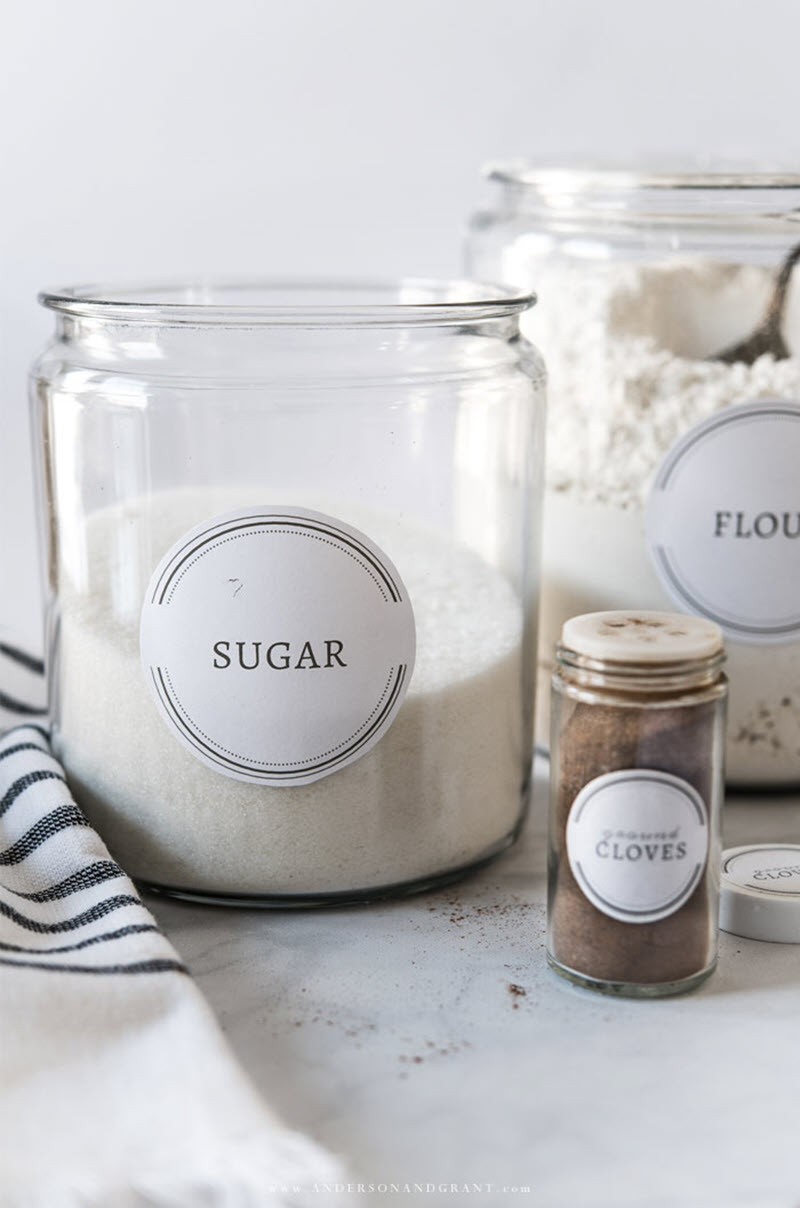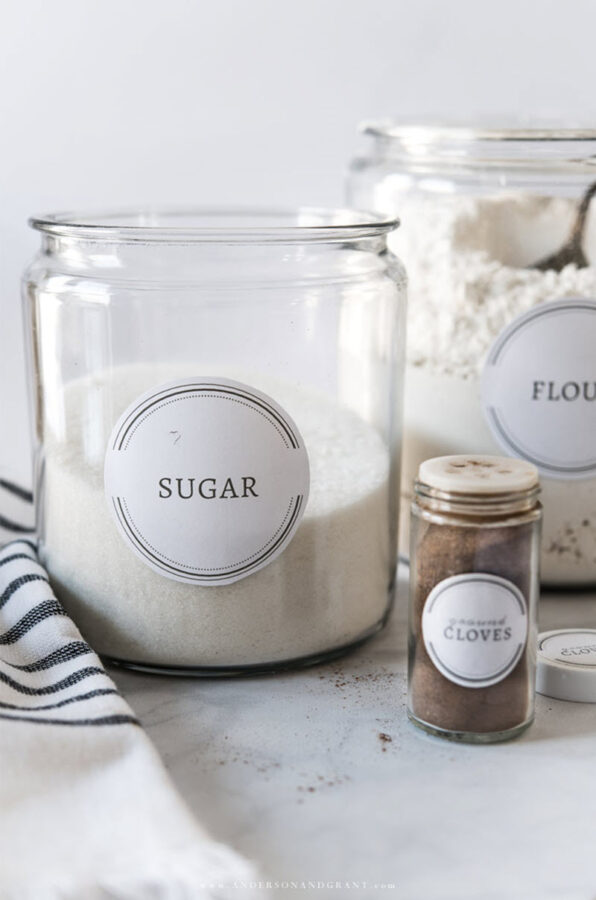 The pantry may not be the most fun place in the house but it can certainly improve in that area if you download and print these cute rainbow pantry labels I made for you!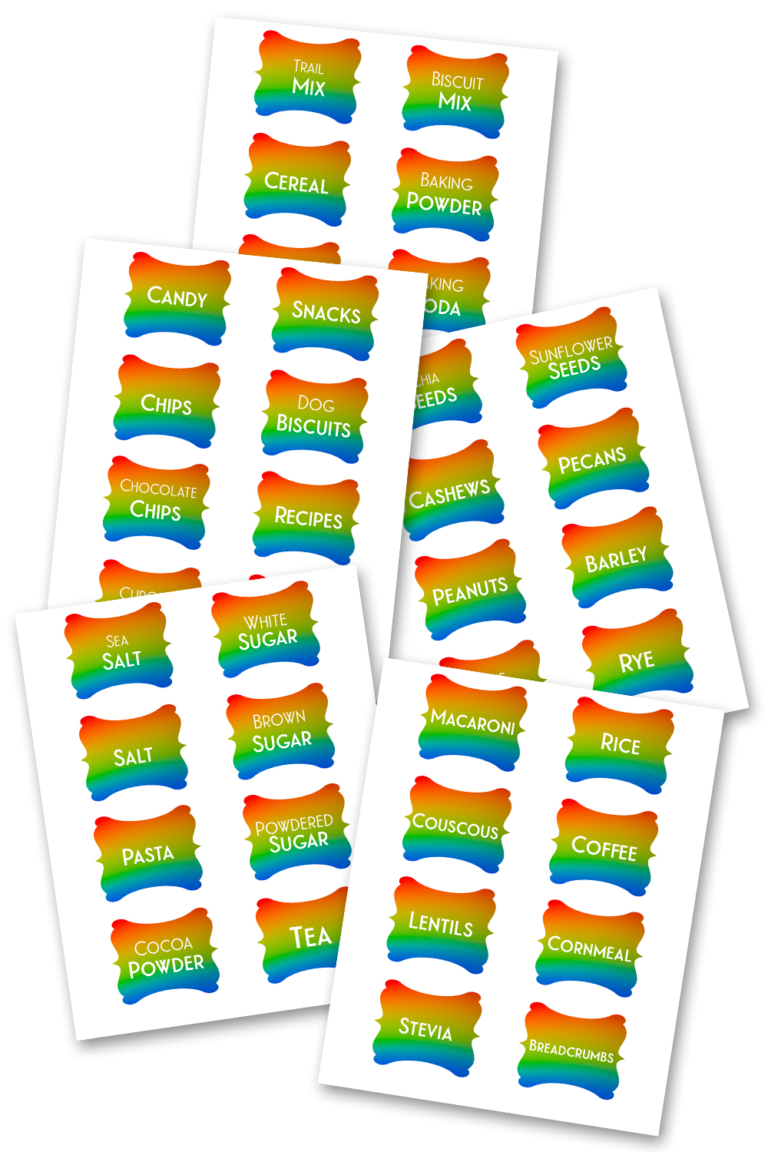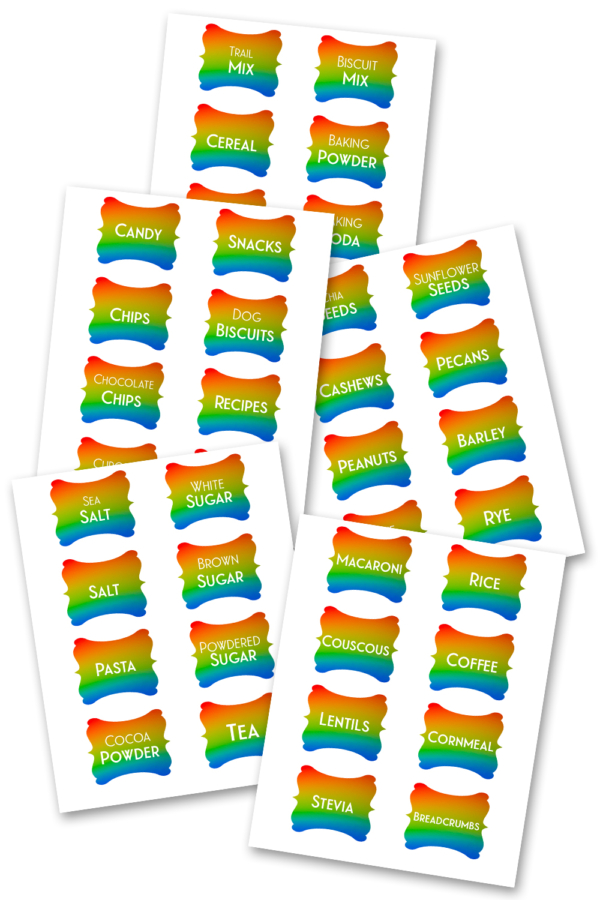 These teal labels with a watercolor background are so elegant and simple they would look perfect in any pantry.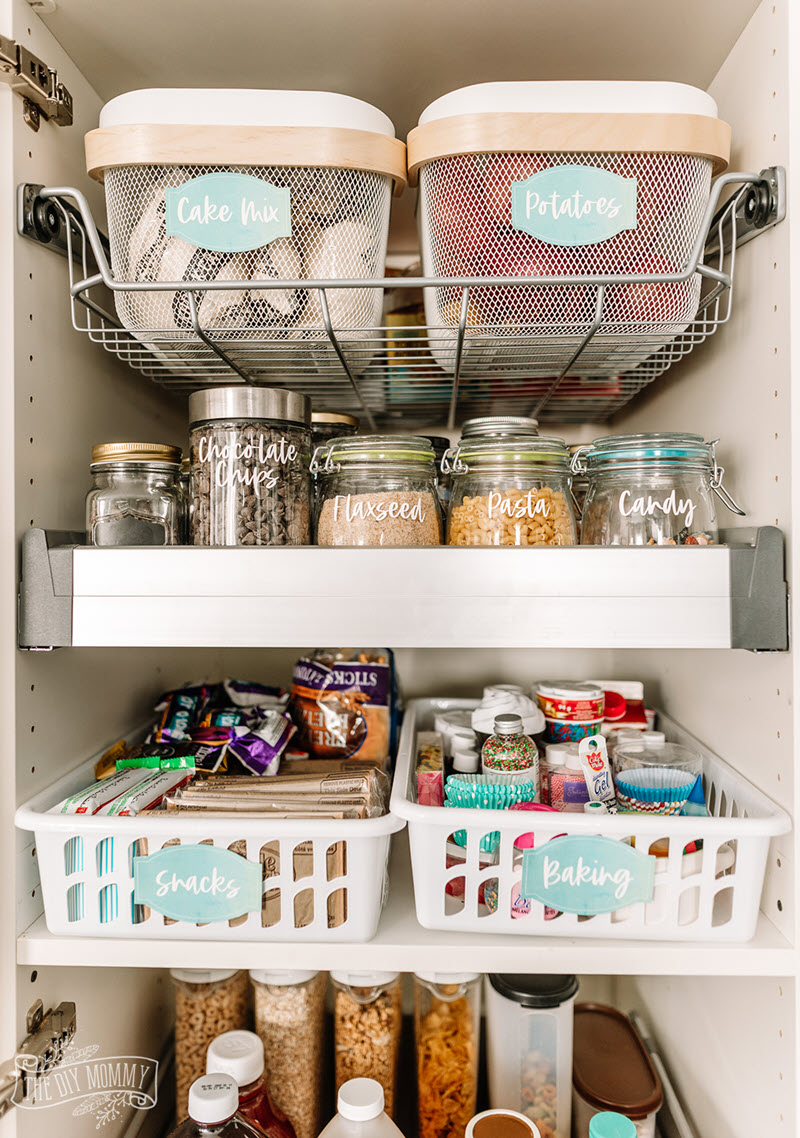 The secret to delicious home cooking lies in using the proper herbs and spices. If you'd like to streamline your work in the kitchen organize your spices with these practical and free spice labels.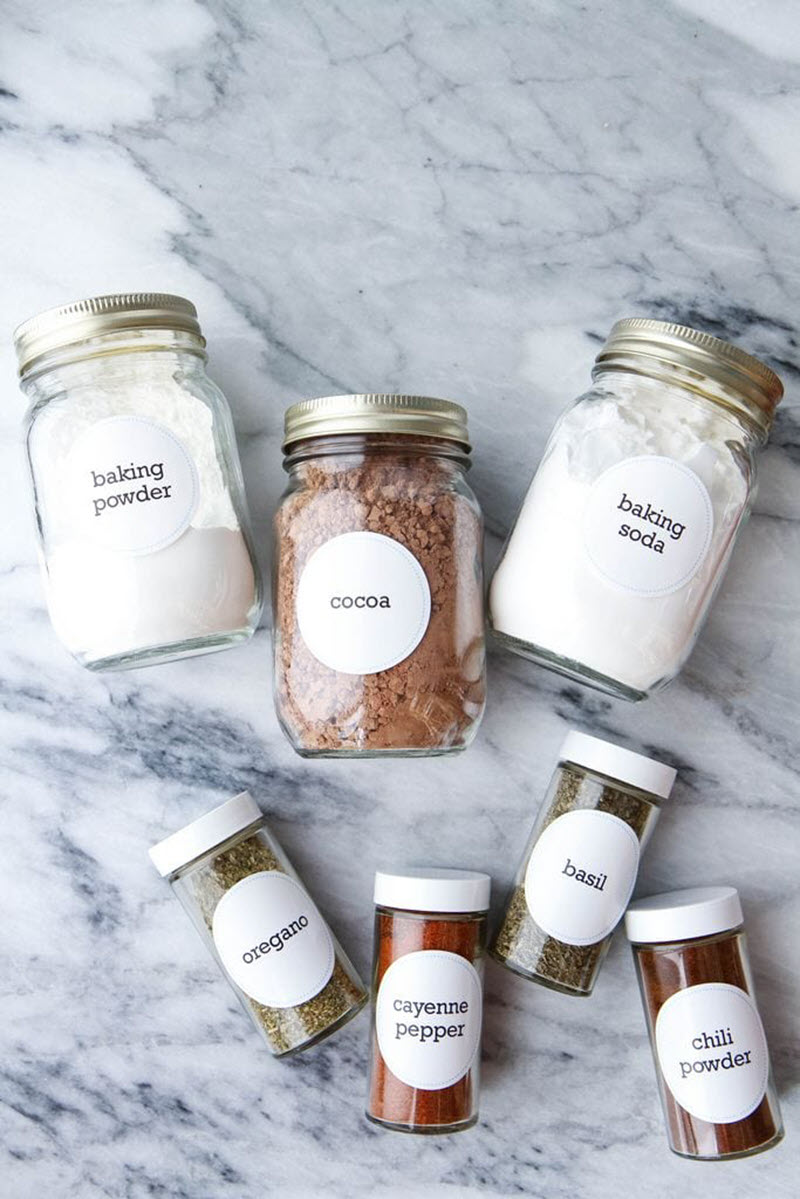 Add a pop of color to your pantry staple containers with these colorful labels you can print and cut in a few minutes!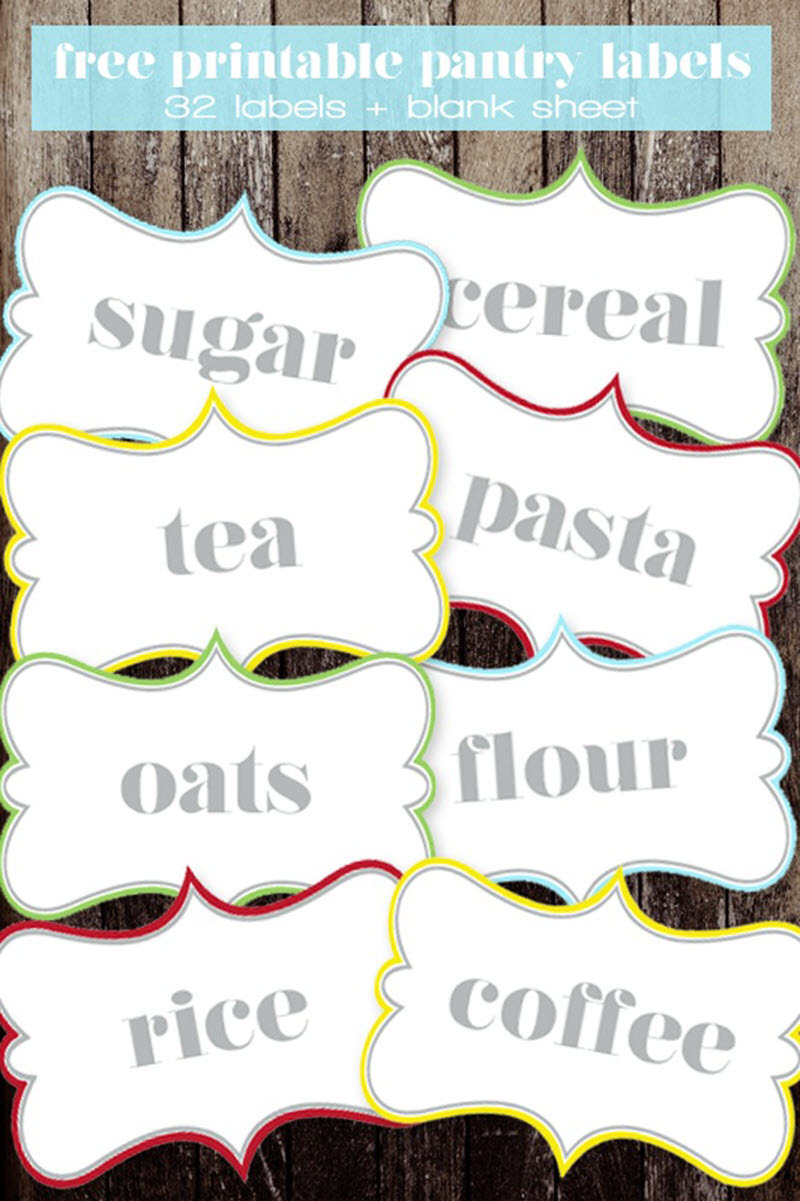 If you're thinking about reorganizing your spices using small jars these labels would be just what you need to make them pretty and super easy to find.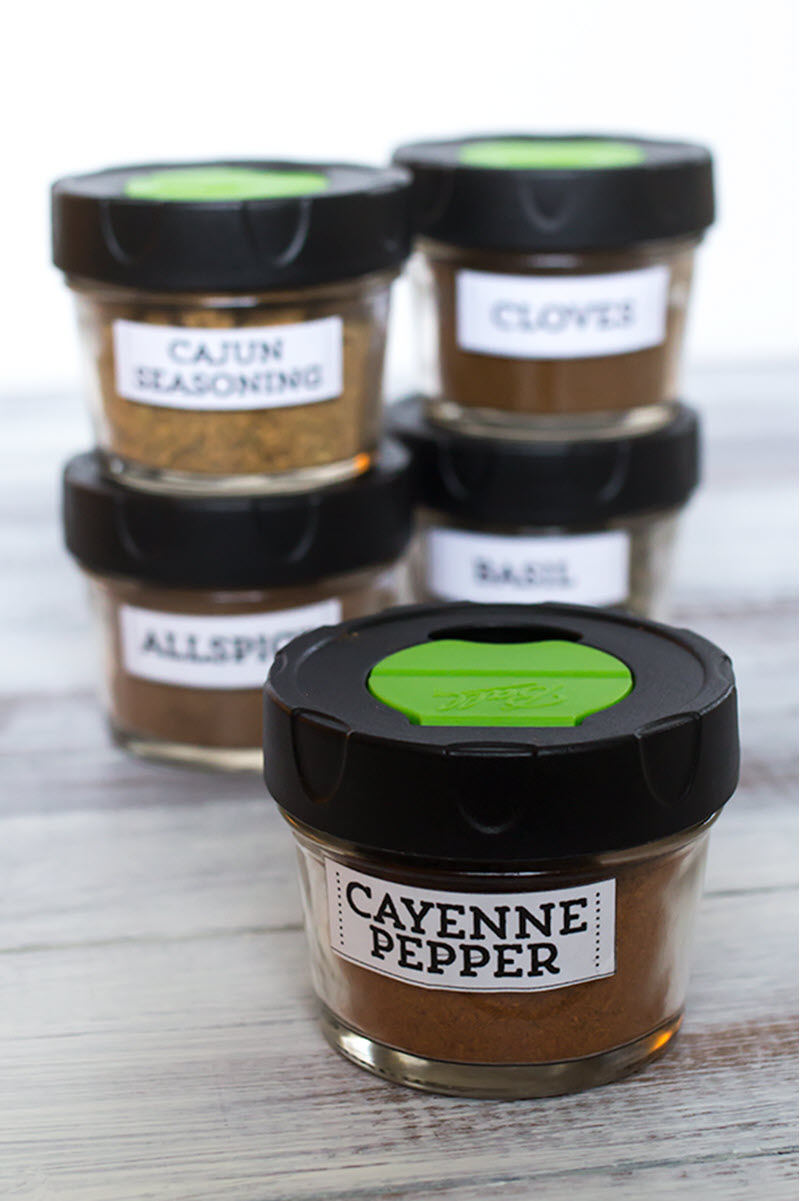 The vintage style of these pantry labels is amazing. The fact they also include basic recipes using the label ingredient is a super cool idea!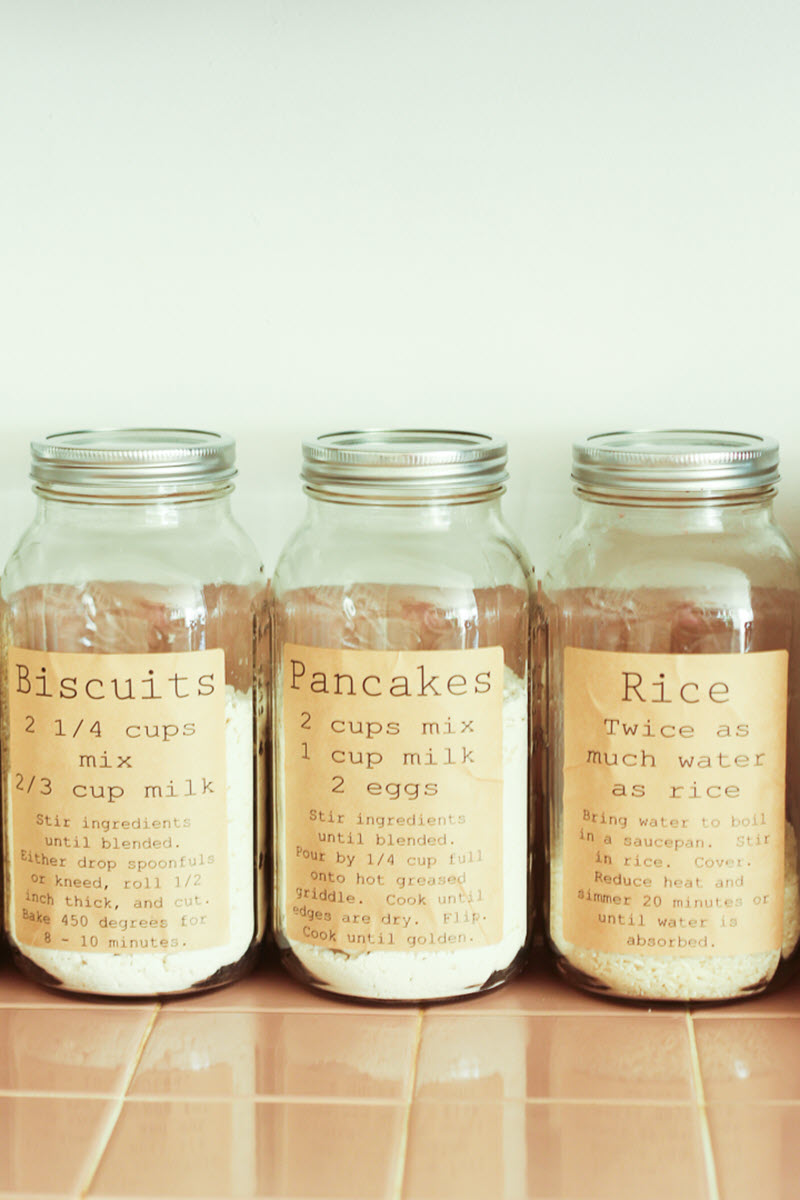 Your farmhouse kitchen will surely get an upgrade with these amazing farmhouse pantry labels. They are black & white so they will blend into any farmhouse décor.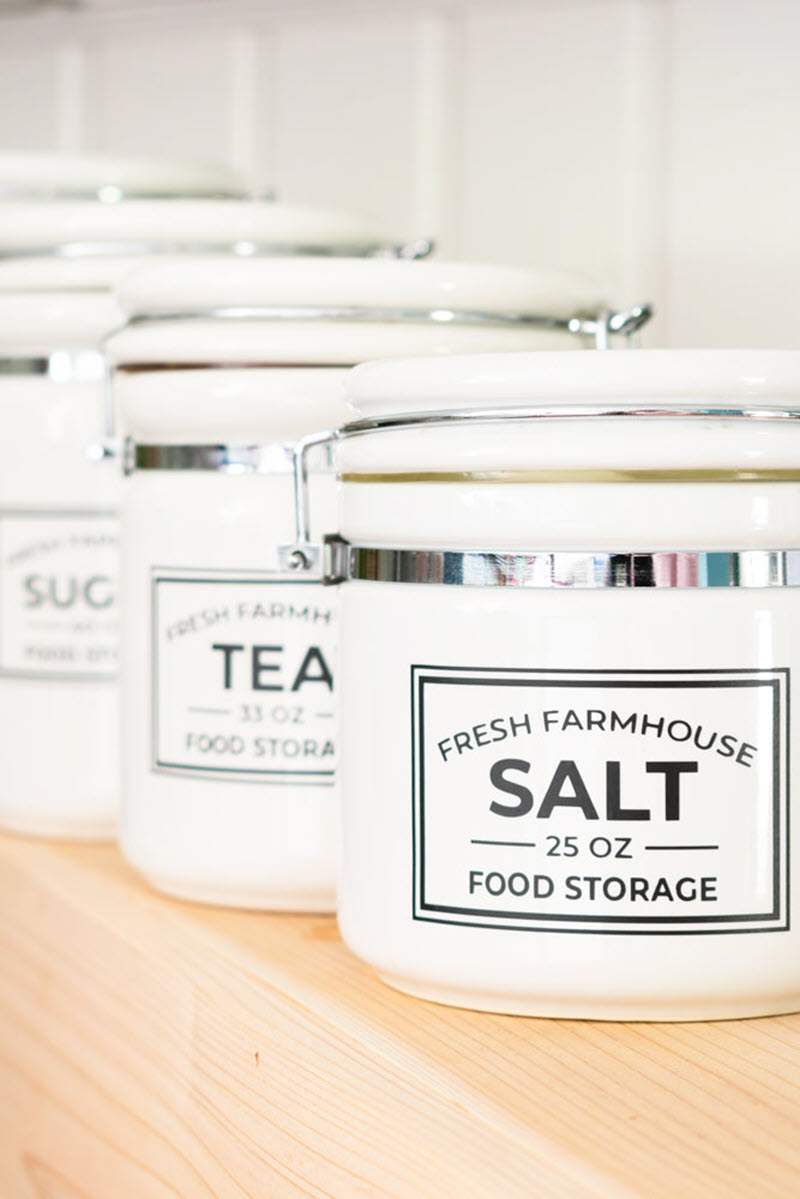 Here's another black & white set of pantry labels with a classic look that would look great on any container and they're ink-friendly too.