I don't know about you but, it seems like all the free pantry labels are plain and boring. I absolutely LOVE color, so I wanted to create DIY kitchen labels that reflect that style. Something that I would enjoy looking at for years to come.
Voila!
With a little bit of work, I was able to create these super cute free pantry labels. I made extras for all the different things I could think of that you might have in your pantry. There are 56 total, so quite a few to choose from. Hopefully they will meet your needs very well and you will love them as much as I do.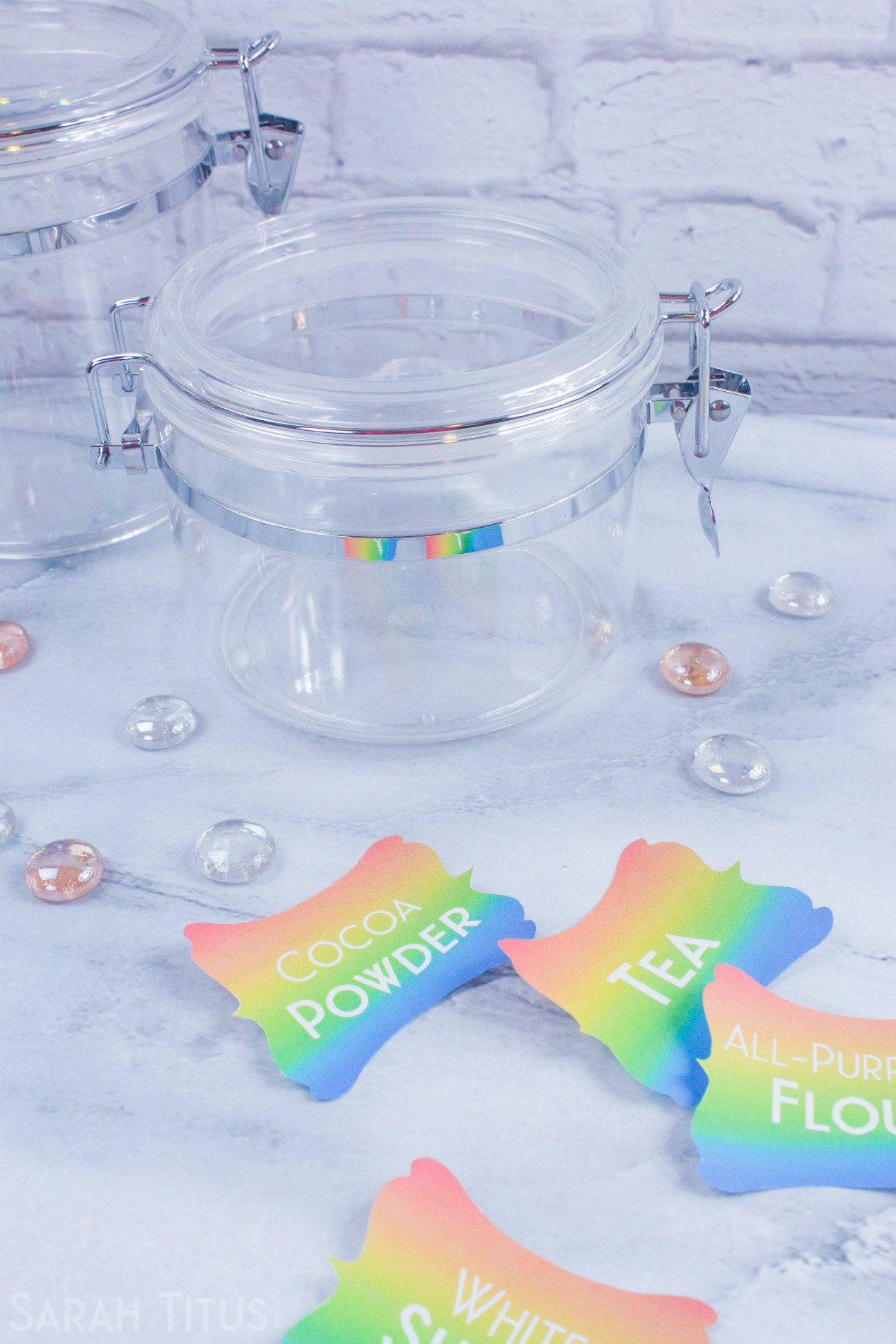 And if you're looking for a canister set, here is the set I have. I absolutely LOVE them! It has the spoons attached because you don't want germs inside your canisters and getting you sick. The spoons are a perfect solution. It was pretty hard to find canisters with spoons, but believe me, I DID!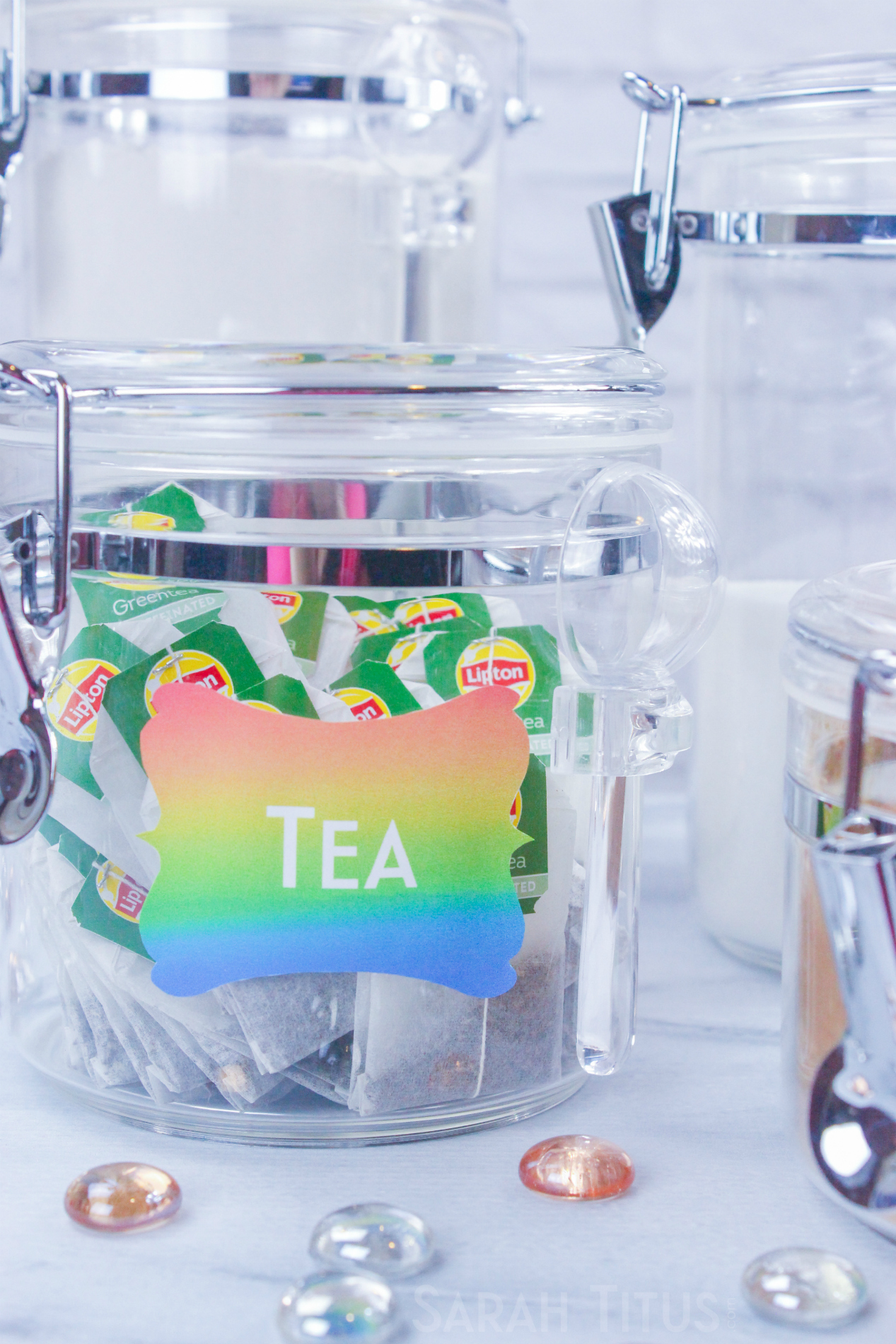 Super Cute Free Pantry Labels
If you're wanting to organize your pantry, these free printable pantry labels/stickers are perfect to achieve that!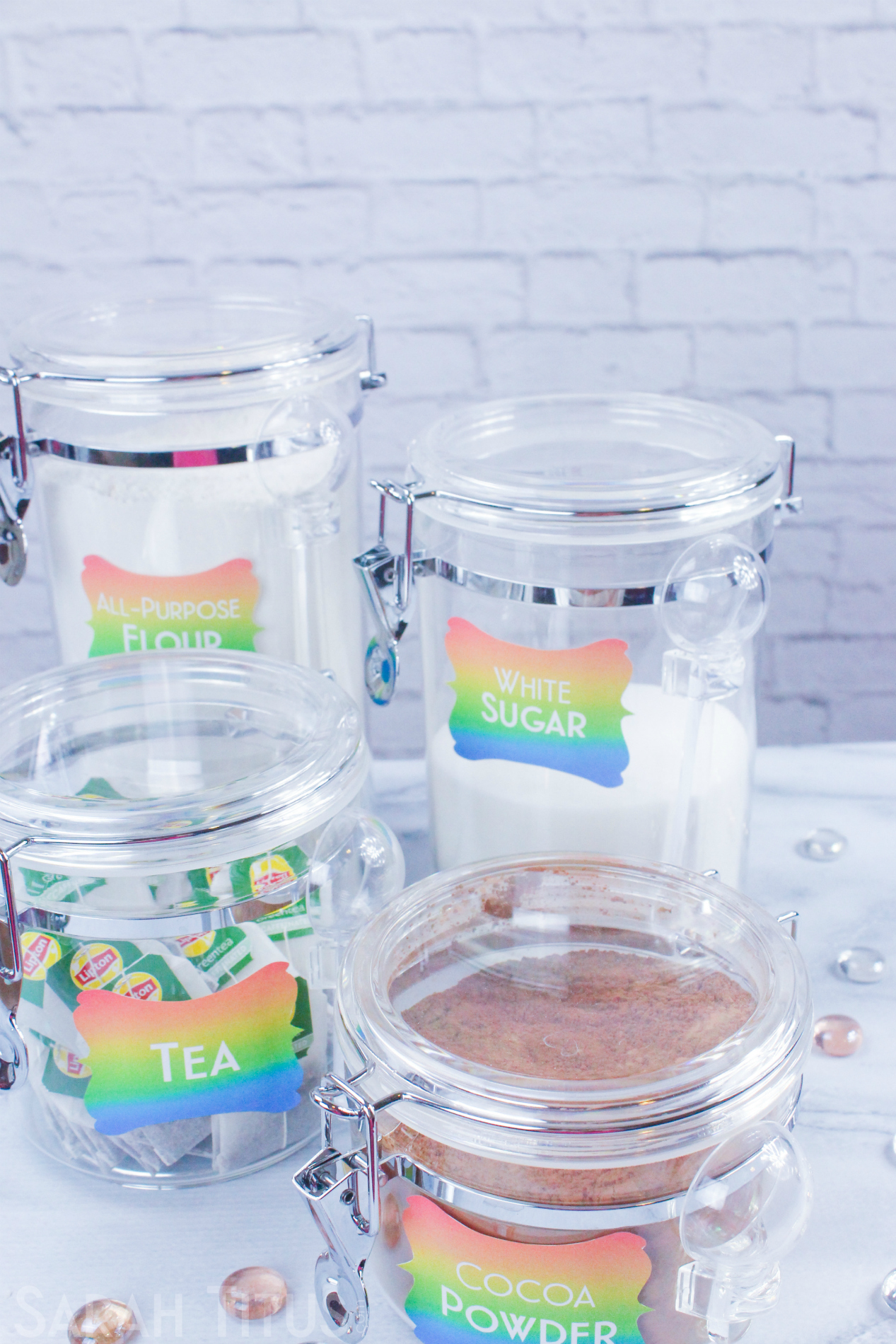 You can fill your canisters with anything you'd like. The easiest for me was flour and sugar, because I just had them sitting in the paper bags they come in and they kept making a mess when I'd go to use them. I love this solution so much more!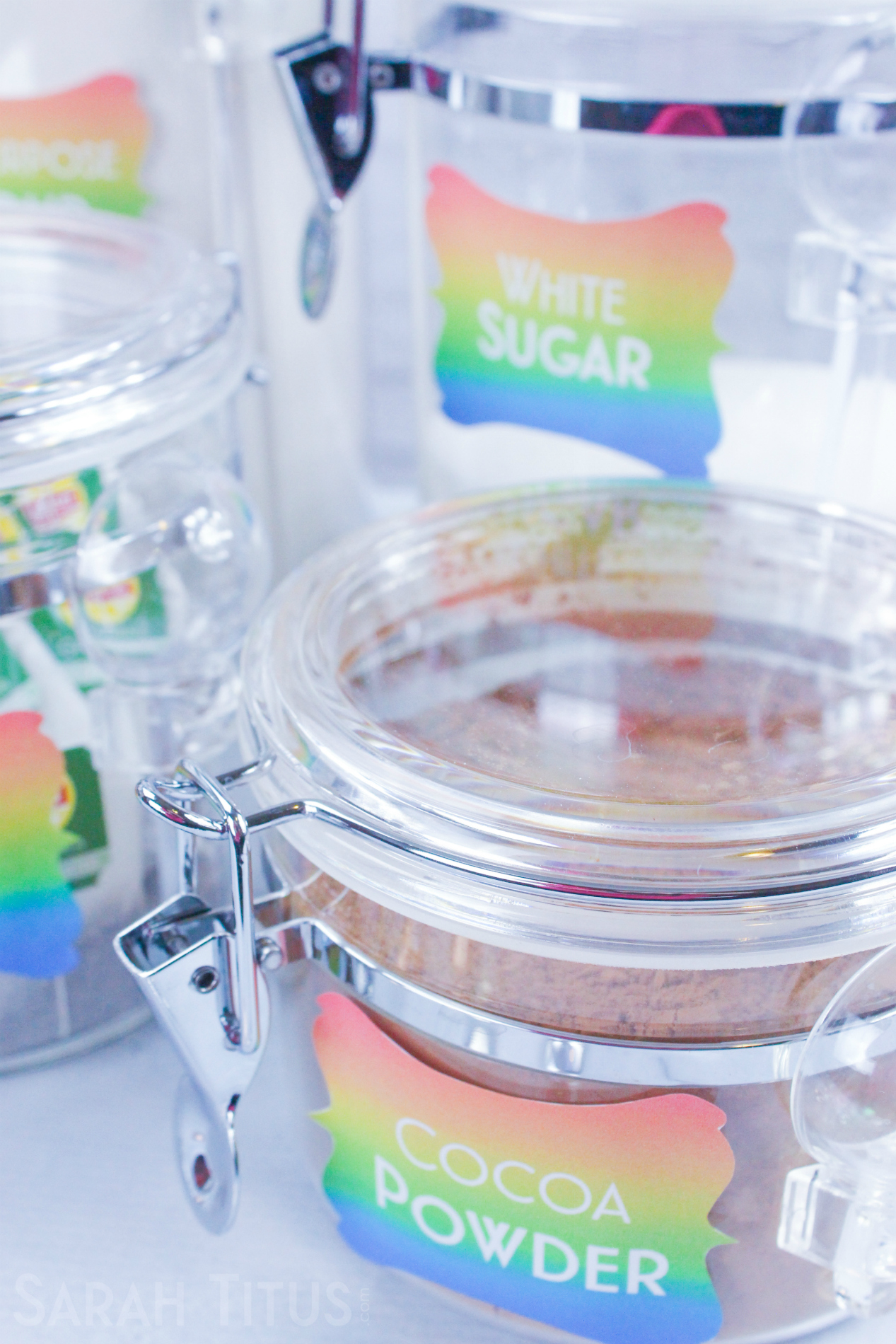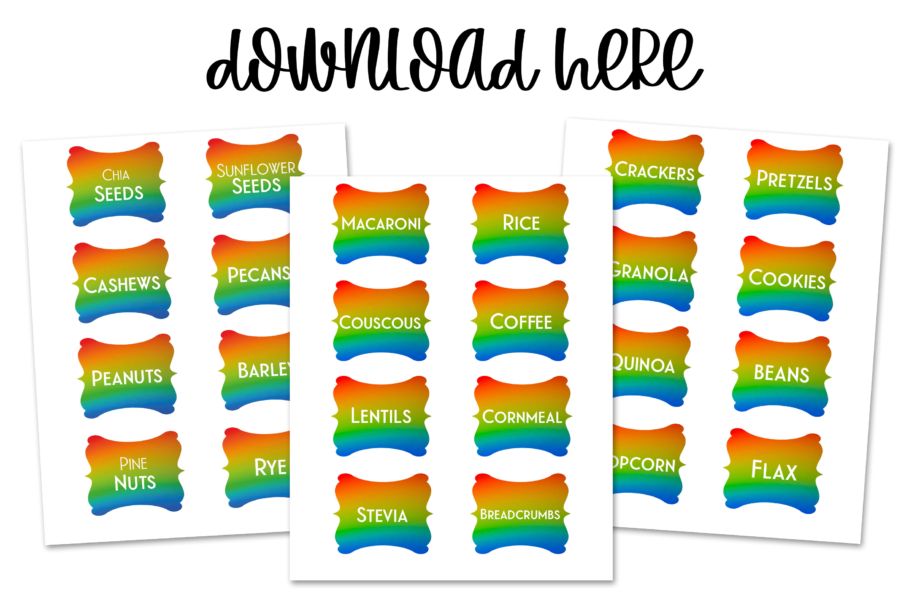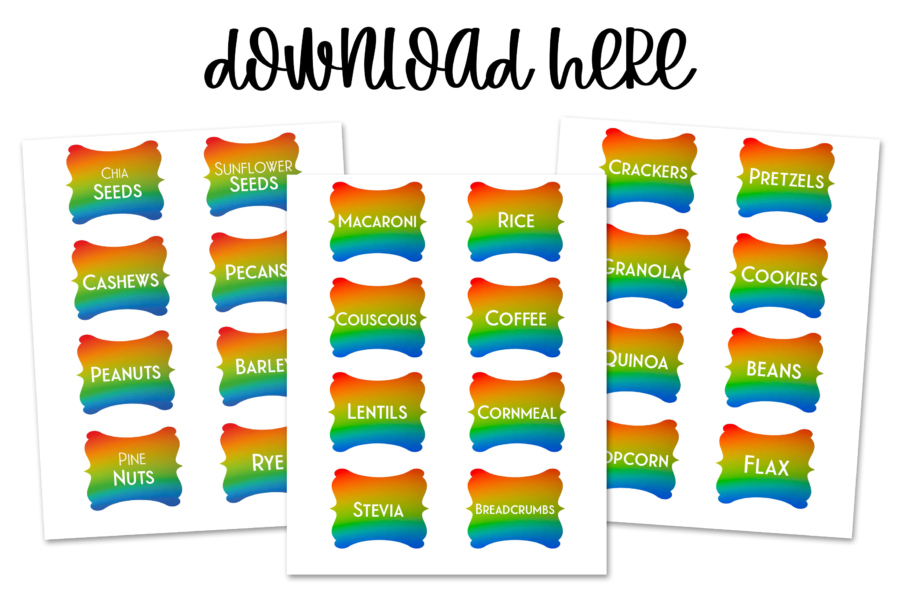 Download the "Super Cute Free Pantry Labels″ (white background PDF file) templates here.
Use these for printing on white vinyl sticker paper (get the vinyl sticker paper cheapest here)

Download the "Super Cute Free Pantry Labels″ (transparent background PNG files) below, each sheet has a different list of items:
Sheet 1 (Sea Salt, Salt, Pasta, Cocoa Powder, White Sugar, Brown Sugar, Powdered Sugar, Tea)
Sheet 2 (Trail Mix, Cereal, Corn Starch, All Purpose Flour, Biscuit Mix, Baking Powder, Baking Soda, Oats)
Sheet 3 (Candy, Chips, Chocolate Chips, Cupcake Liners, Snacks, Dog Biscuits, Recipes, Nuts)
Sheet 4 (Crackers, Granola, Quinoa, Popcorn, Pretzels, Cookies, Beans, Flax)
Sheet 5 (Macaroni, Couscous, Lentils, Stevia, Rice, Coffee, Cornmeal, Breadcrumbs)
Sheet 6 (Protein Powder, Seeds, Raisins, Dried Fruit, Gluten Free, Split Peas, Yeast, Whey)
Sheet 7 (Chia Seeds, Cashews, Peanuts, Pine Nuts, Sunflower Seeds, Pecans, Barley, Rye)
Use these for printing on clear vinyl sticker paper (get the clear vinyl sticker paper cheapest here)