These printable easy and Unique Love Coloring Pages for adults will bring a smile to your face, not just for the fun and creativity in coloring them, but also in thinking about the object of your love!!!
So, let's get to coloring!!! 🙂
Unique Love Coloring Pages
Quotes include:
We're Better Together
It Was Always You
Love is in the Air
These would be perfect for Valentine's Day! <3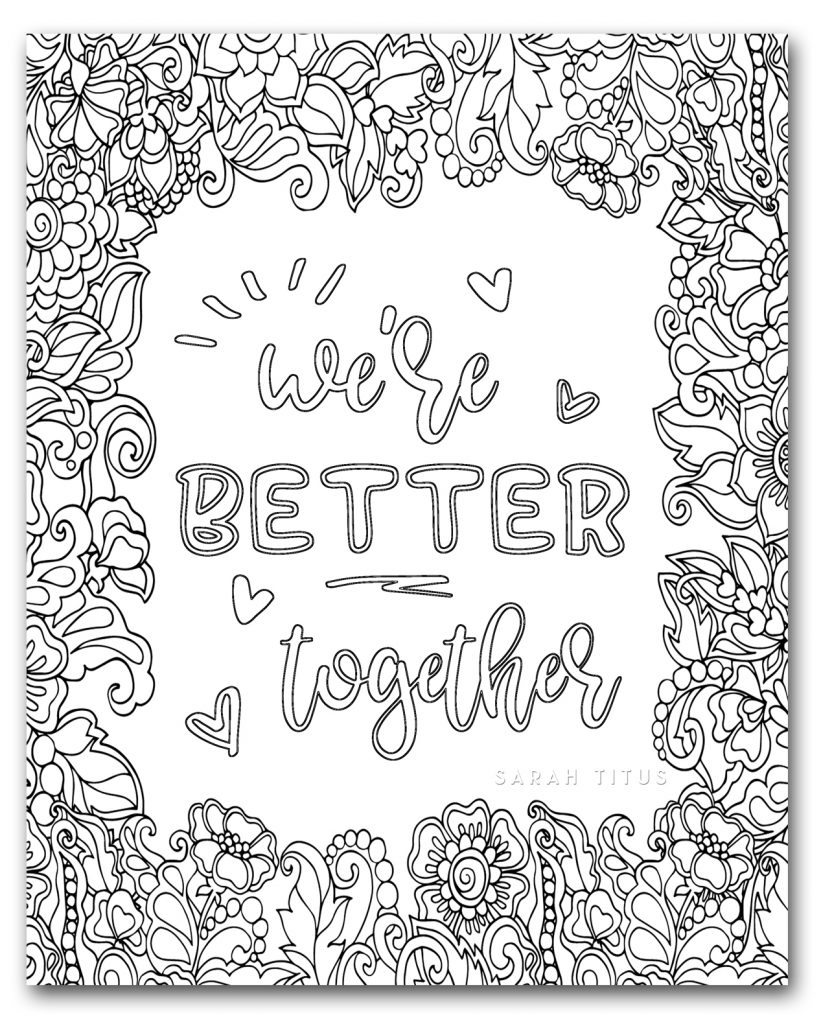 Download "We're Better Together" cute love coloring page here.
Download "It was Always You" PDF template here.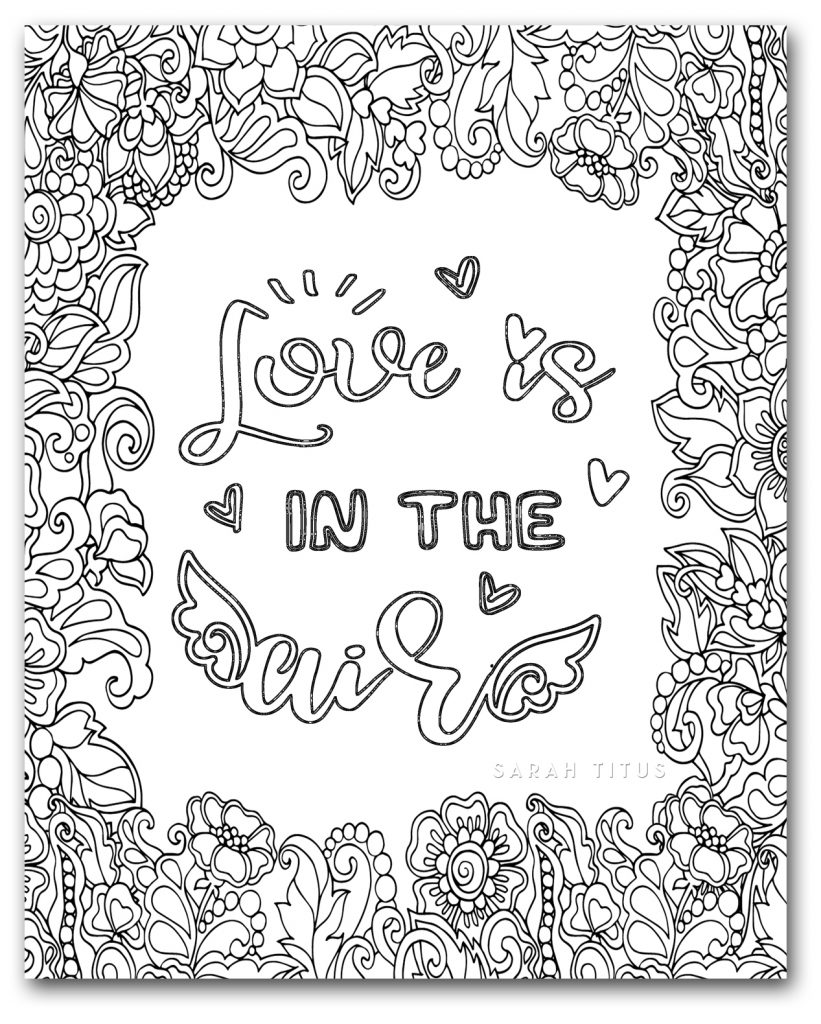 Download "Love is in the Air" coloring page to print here.
Love all things coloring? Then you will NOT want to miss your chance to get the new 255 page Coloring Binder. These extremely unique and fun coloring sheets will not only inspire and encourage you, but melt your stress away and put a smile on your face!