One day, I had gotten several bills in the mail and thought I'd add up the total of all my debt just out of curiosity.
It totaled over $18k.
I remember being so CONFUSED.
Wait…I was in $18,000 worth of debt? Where was it?!
I looked around the mobile home trailer that I was living in. That was $24k and I didn't even count that amount in the $18k.
How could I possibly have that much debt? Where did it go? Where was it? I didn't have anything valuable.
I was so ashamed. Here I was, working in banking as a senior teller, handling other people's money, and my OWN money was a complete and utter mess.
I didn't want to know the answer of where it all went. I was in denial. Ashamed and embarrassed. I didn't want to know anything. I wanted to keep my head in the dark, like an ostrich in the sand.
But it haunted me. I had money. It wasn't that I didn't have money. My husband at the time and I were doing fine. Both of us working, we had a couple hundred dollars left over every month but we just weren't getting ahead.
We couldn't take vacations like we wanted. Go to the places we wanted. I had to work 40 hours a week, he worked 40 hours a week.
But something inside me said I wanted more. Not more money, but a different life. I didn't want to be in debt. All my friends were in debt. It seemed so common, but I didn't want to be. I wanted to be DIFFERENT.
But the number was overwhelming and while I tried for a little bit to get out of debt, my husband wasn't on board. He spent every penny extra we had. In order to be able to spend some money myself, I spent my money and we just never did anything about the debt.
We were young and thought that the debt would magically disappear when we got older.
But it didn't.
And soon enough, we started trying to have kids and I had my first child, a healthy baby girl.
That's when everything changed.
I wanted to stay HOME with my baby! I couldn't imagine someone ELSE raising MY baby. Someone ELSE'S hands holding her. Someone ELSE'S hugs. Someone ELSE touching her and coddling her. Some stranger. I wanted to do that. I wanted to be with her.
But at that point, we had been foolish for years. The debt was so much. It now totaled over $30k PLUS our $55k house, grand total of $85k.
I wanted to be sick. Just thinking about it NOW, writing this to you today, makes me feel so queasy. That was my life. In debt, with child, nowhere to go, nothing to do. My husband couldn't support us. He didn't make as much as we needed. I knew I didn't want to work, so my solution was to get out of debt.
Making more money wasn't the answer. Whatever more we made, he'd just spend it. What's the point of making more money if what you have all flies out the window. No. Getting out of debt was the answer.
If I stayed home, I could get out of debt, then he wouldn't complain and everything would be better. All the stress would be gone. We could afford a house with heat and air conditioning (we had a fireplace, that was it- in a city that gets below zero in the winters and no air conditioning at all.)
So I mustered up my courage that literally took me YEARS to build up and I created a worksheet for myself. "Let's start at ground zero," I thought to myself.
I didn't have enough money to buy Dave Ramsey's program, but I did read somewhere about the debt snowball plan so I tried to implement it.
I got creative and made my DIY spreadsheet/worksheet and started working, as he suggested at the time, to pay off the highest interest rate loan. For me, that happened to be the most highest loan AMOUNT. I tried for a few months, but not seeing the total go down fast enough, sadly, I quit. Thanks Dave. 🙁
I gave up. I couldn't do it. I wasn't getting ANY WHERE!!!! I was SOOO mad. So frustrated. I felt like, there was NOTHING I could do. Completely aggravated. I needed help but couldn't find any help anywhere.
Sleep deprived from a new baby, a husband that refused to help with taking care of her (AT ALL!) I felt alone. Completely alone, afraid, and without any options.
But if I wanted a better life, I HAD to get out of debt. I just HAD TO!!!
So I created a NEW worksheet (this is a prettier version of that one)!
Download the Debt Payment Tracker free printable here.
I decided to start paying on the LITTLEST amount bill. It was around $500 and took me 3-4 months to pay it off.
After I paid off that bill (it was the LOWEST interest rate), I felt like I accomplished something. Now, we had $60/month extra from THAT bill's minimum payment and I could put it on the next bill. No problem.
I started working on the next bill. It was around $1,500. I started paying it off little by little and after IT was paid, started the next and so on.
A lot has happened in my life since then. My husband abandoned me and the kids (we have two) and I ended up homeless, in around $30k debt at that time.
But now on my own, after I got a place, I could pay off debt MYSELF, without him thwarting the plans, spending money, etc.
Finally, that last payment was made, $5k to that last bill (the highest interest one). I was a co-signer on HIS loan and he was not making payments so it was affecting my credit. I knew if I wanted to get somewhere and away from his entanglements, I had to pay off the loan FOR him.
I did. No longer was he able to hold my credit score as hostage.
I have no debt (I do have a mortgage house payment that I use to build my credit and my payments are made automatically so I never have to worry about missing one). I have no credit cards and no debt outside of that house payment to help my credit score. I bought my $27,000 car with cash.
Literally, I'm living my dream life. It has NOT happened overnight. It took years and years and years as a slow and consistent pattern and habit to get out of debt, but it was worth it.
Because now I CAN have my dream life BECAUSE I stuck with it. And that's my best advice to you today.
You will want to give up.
You will want to quit.
You will want to throw in the towel.
You'll get unmotivated.
Things will go wrong.
You'll get off track.
But I want you to remember one thing: you can't HAVE your dream life if you quit.
I didn't get to where I am today by quitting and you can't either. Yeah, things get tough, keep going. Yeah, you'll fail miserably. We all mess up. Keep going.
Work on the SMALLEST loan amount FIRST. Why? It'll keep you motivated! You see progress. You see bills being paid off and it's great.
It's like starting to eat healthy. Unless you see you're losing weight, defining your body, you're not going to stick with it. We, as humans, need to see RESULTS.
Starting with the smallest amount loan helps you see those results quickly.
So for me, this debt payoff printable above got me out of $30k+ debt!
Maybe it's not the right plan for you. Listen, that's OKAY! As long as you find something that works for you, that's totally fine. Here's more really cool printables that help with debt, credit, and all things money related. 🙂
These printables may work better for you, no problem, but the key is to stick with it. Don't give up on your dreams, because you are worth getting them! I never imagined I'd be able to get this far, from homeless, in debt $30k+ to now running two multi-million dollar empires. Not in a million years would I imagine my life like this!
I'm truly thankful for all that I have and for now being able to turn around and help others get out of debt, make money, and accomplish their dreams too. It's amazing.
Imagine how much good you can do in the world if you were completely out of debt! How many people you could help. How many lives you could serve. But it starts with getting out of debt. Use whichever debt printable you want, just USE ONE! Pick one, any one. 🙂 But use it. Change your life. Then turn around and help others. <3
This Budgeting Money Binder is packed full of everything you need to manage your money better! It'll tell you exactly what to track, help you set goals and pay of your debt and so much more!!!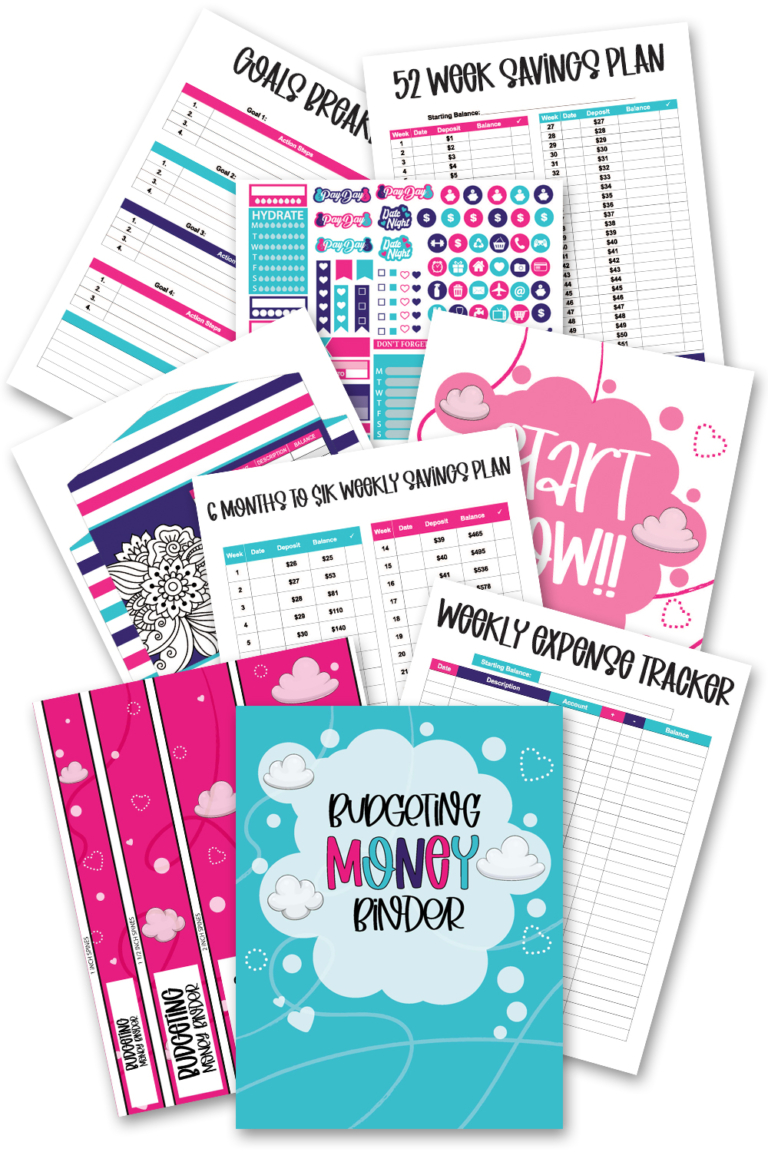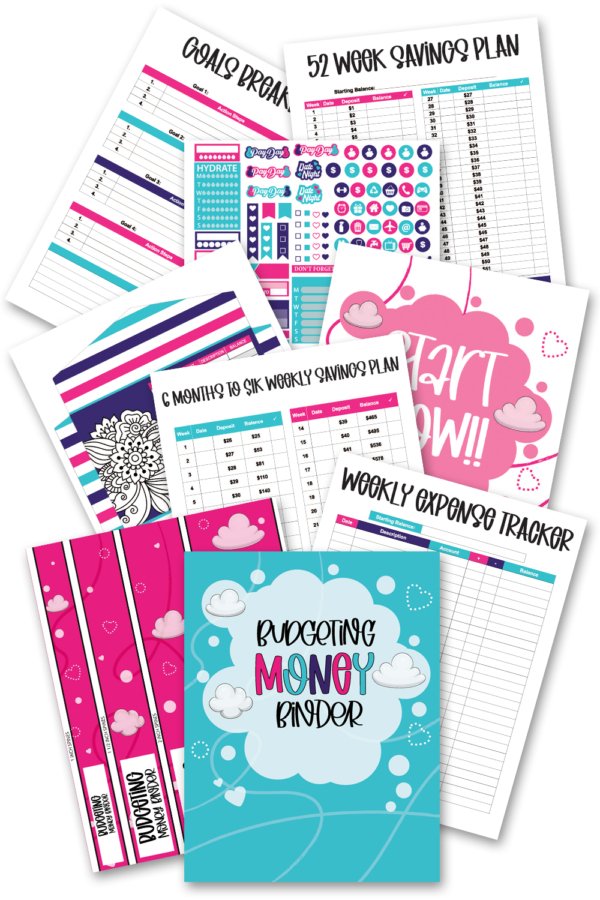 Once you gather and fill all of the information for each of your debts, this debt repayment tracker will not only help you stay organized but also have a clear overview of your payments and always be prepared for the next one.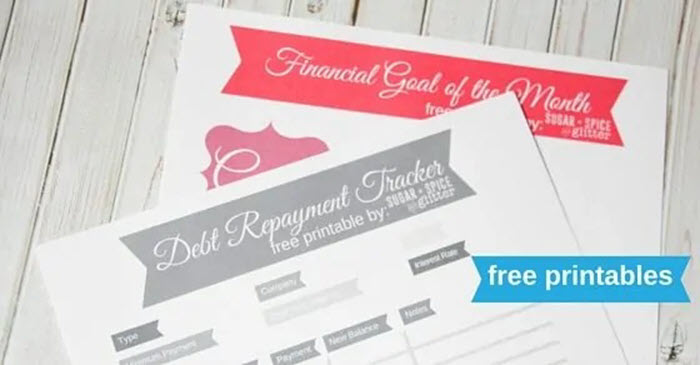 It's so easy to overspend these days, which is why it's so important to always keep track of your finances. These gorgeous budget printables will make personal finances easier but also more fun!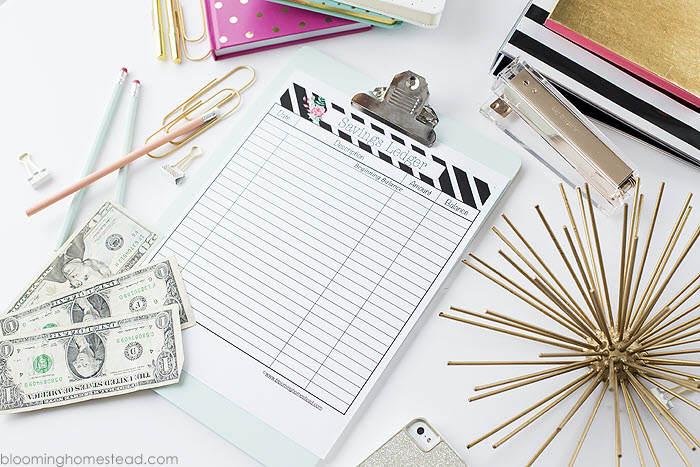 This lovely financial planner PDF has all the sheets you need to track your budget, income, expenses, debt payments and much more and it gets yearly updates.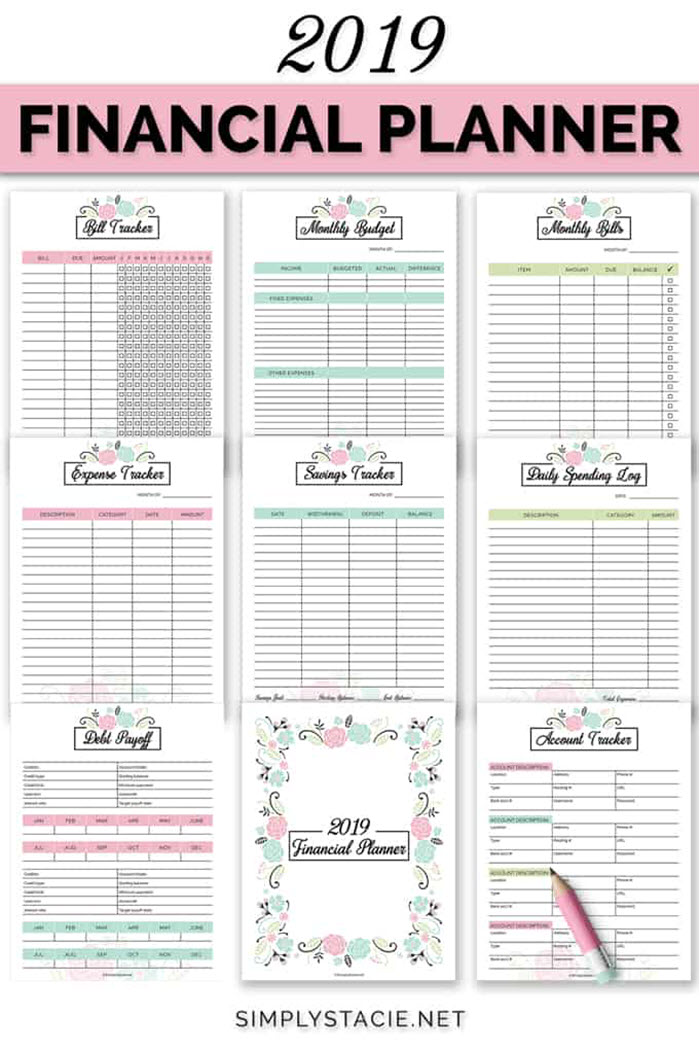 Why only track your budget when you can actually plan it ahead? The envelope system will help you accomplish that and these cute printables are the perfect way to apply it!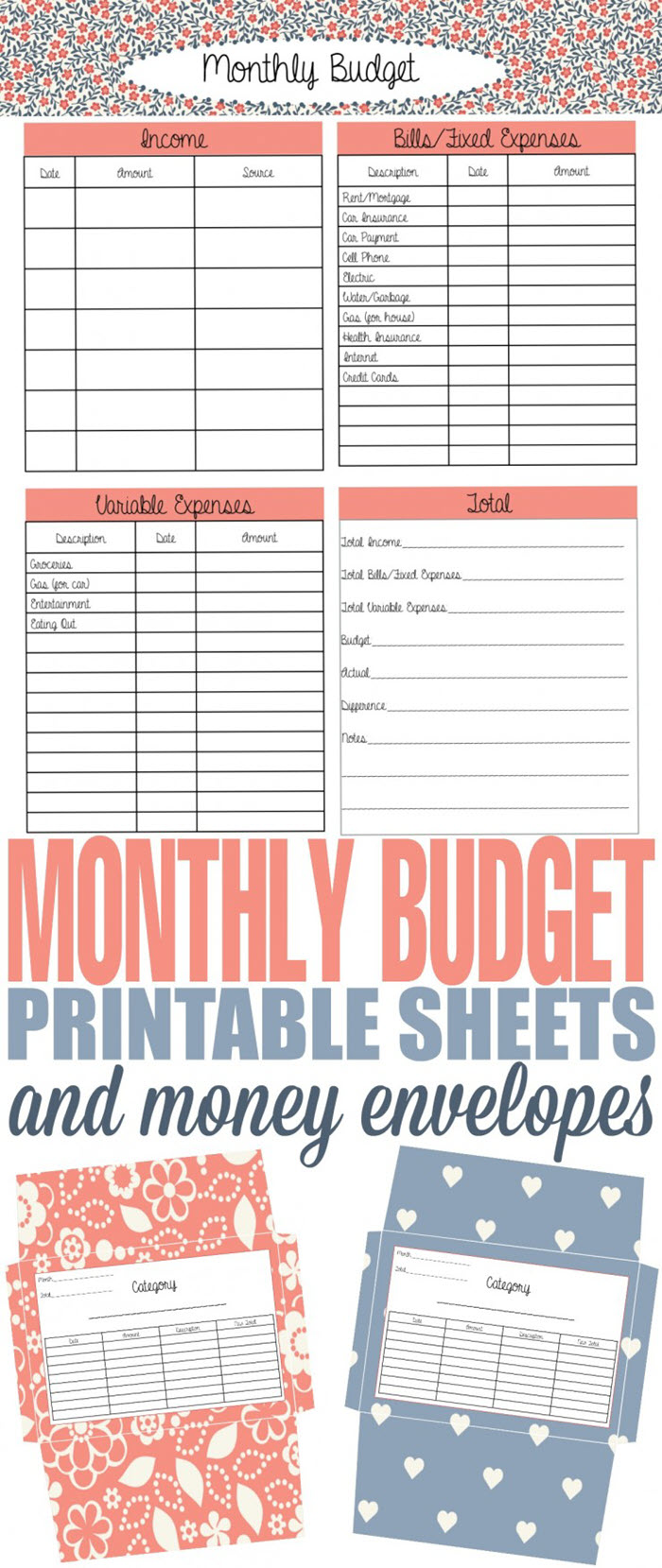 The debt snowball is a great method if that system works for you, to keep you on track while you're on the road to becoming debt-free. It can take a while which is why getting small wins on a regular basis is exactly what you may need to stick to your payments.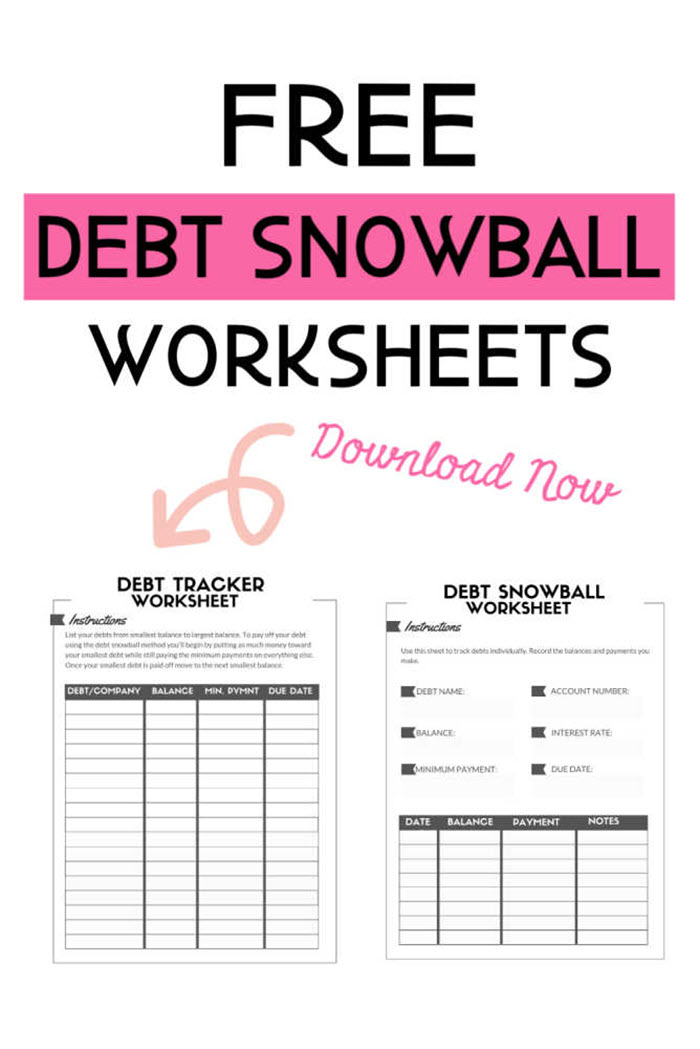 These colorful budget sheets are also super functional and will definitely make personal finances a bit simpler, especially if you're not friends with numbers.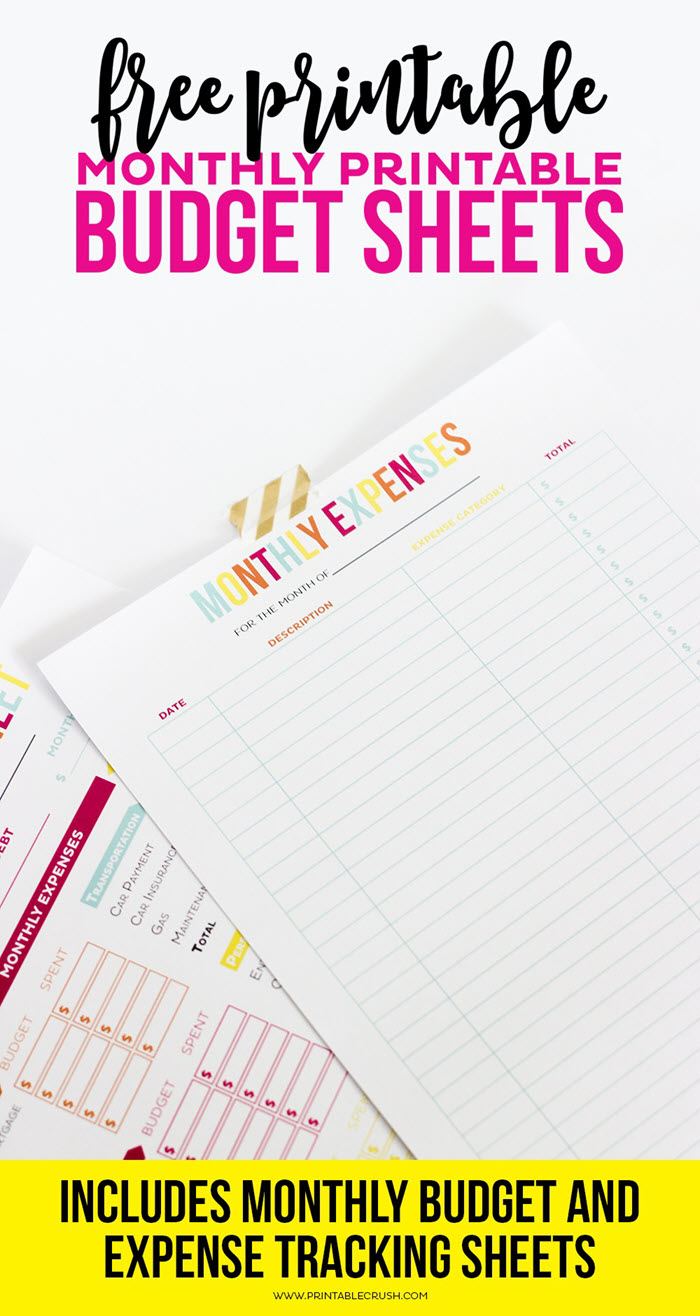 If you've been searching for a clean and simple debt payoff tracker, this one will get the job done. With just one sheet you can keep track of your loan payments for the entire year!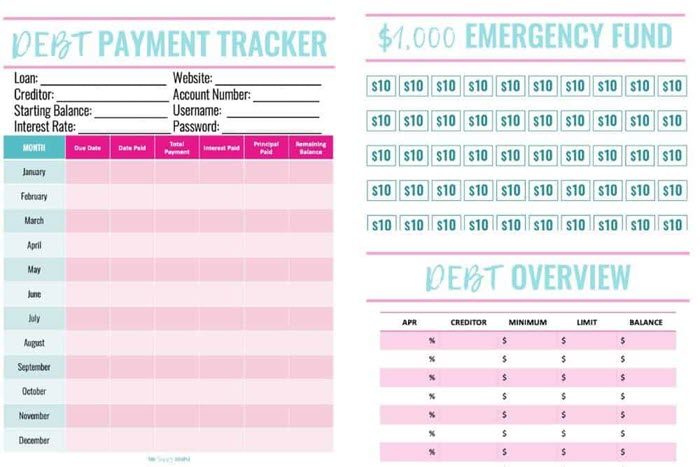 You can quickly make your own cash envelope system with these free printables and keep your spending under control throughout the entire month.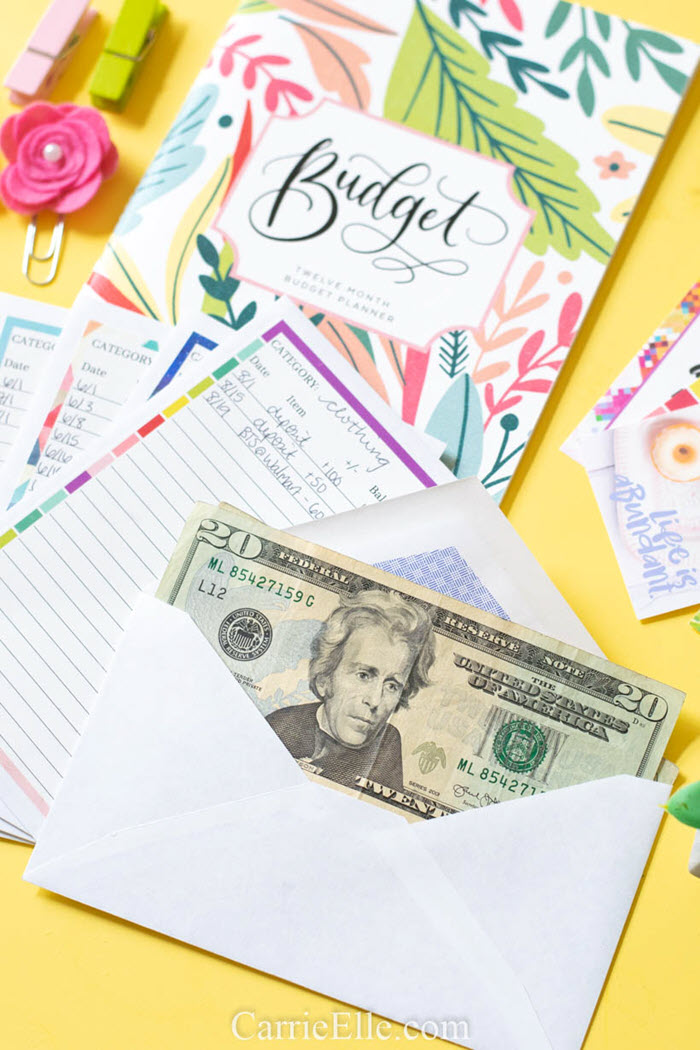 Having credit card debt is something very common but there is always a way to get out of it! This credit card debt payment tracker might come in handy when you decide to work your way to a debt-free life.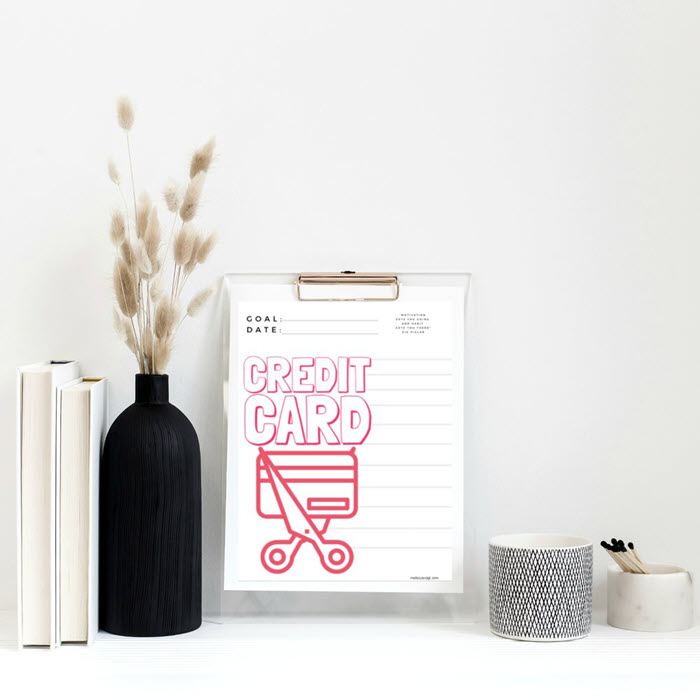 This is a great comprehensive guide for the debt snowball method. It will help you understand exactly how to use it and the included printable charts have nice, functional layouts.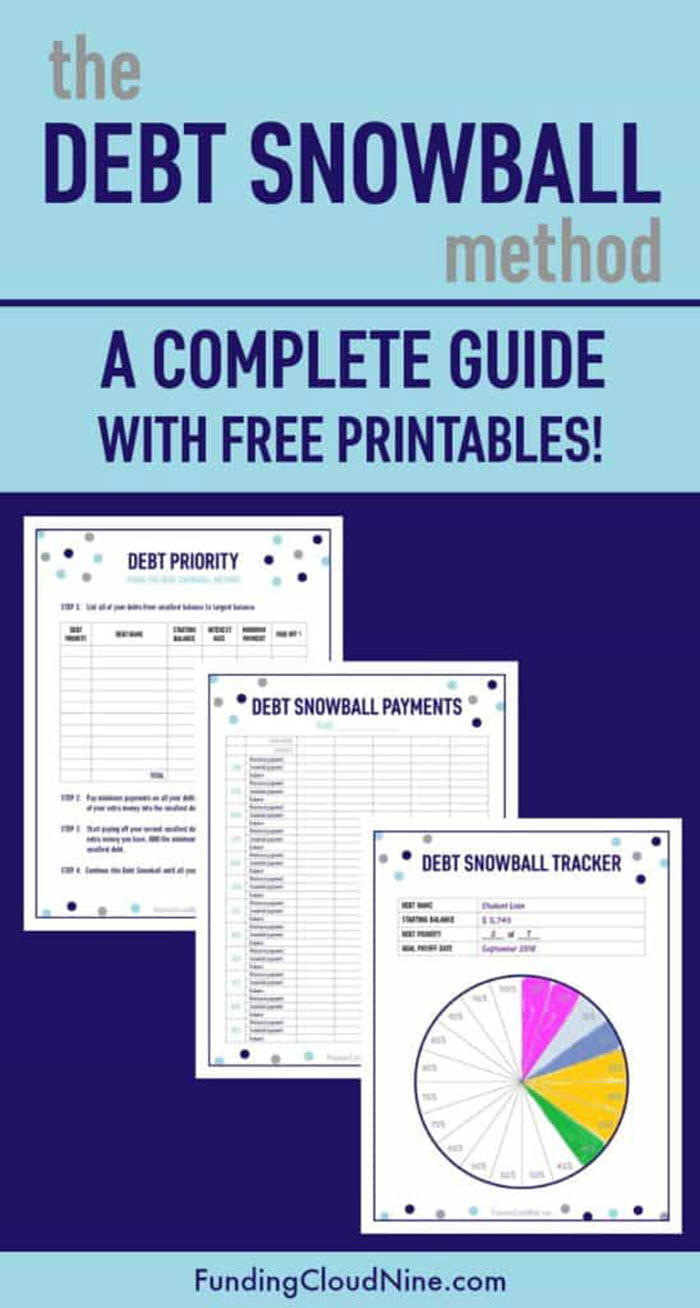 Planning your future purchases and possible discounts is an excellent way to save money. These wish list printables make things a lot easier as they allow you to keep track of the items you plan on buying as well as their prices.