Have you ever tried coloring simply for fun and relaxation? If you haven't, you must!
It's incredibly soothing and satisfying!! Releases stress like you wouldn't believe! 🙂
Even more, you can get creative with your colored sheets. You can use them as wall art, gift wrap, placemats and anything else you could think of.
Here are 140+ best FREE coloring sheets!
140+ Best Free Coloring Sheets
I believe anyone can enjoy coloring and with so many free coloring sheets available online you don't even need to spend your money on expensive coloring books.
Here are some of the best free coloring sheets you can download and print at home. Once you find your favorites, grab some nice pens and try your coloring skills!
Coloring is one of my top favorite ways of destressing: I find it very soothing as I make pretty pictures come to life with my pens. If you'd love to give it a try but don't know where to start here is a huge set of coloring sheets I'm sharing for free. I LOVE making coloring sheet pdfs, then printing and coloring them!!!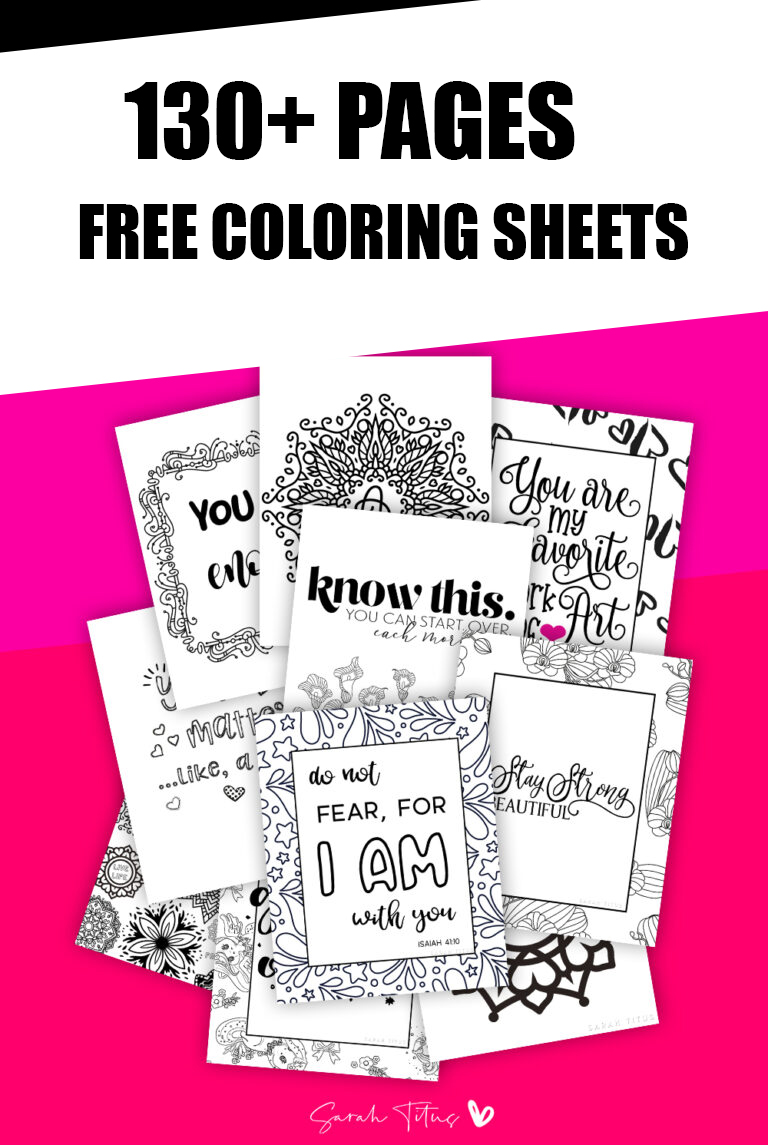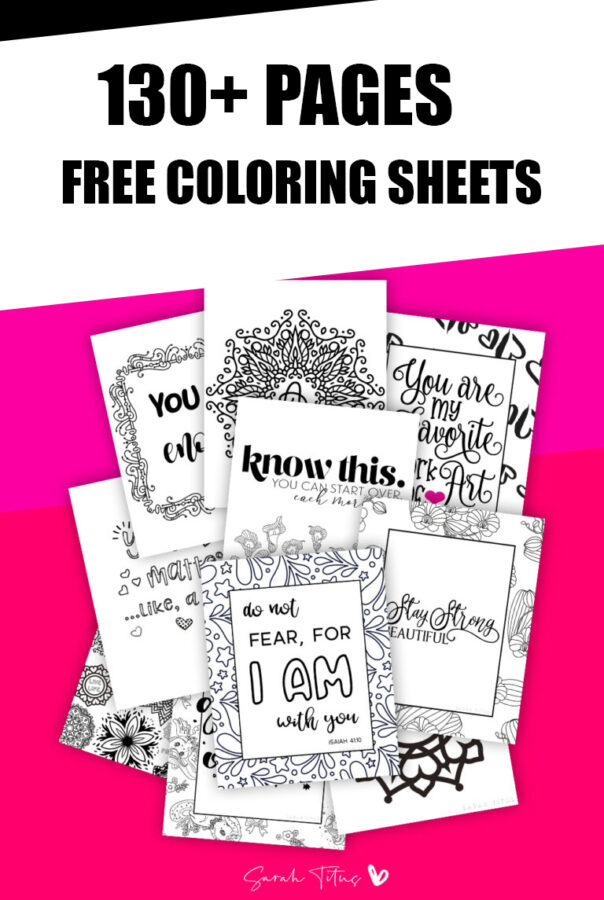 These lovely elephants will take a while to color, which is just perfect along with some calming music.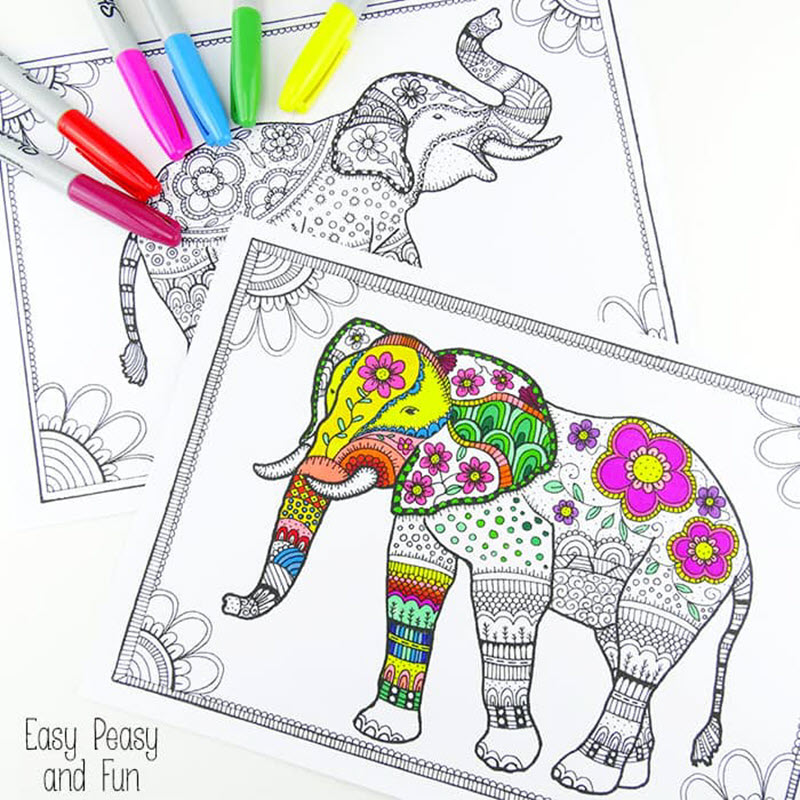 Mandalas are amazing to color but they would also make stunning wall art so you can definitely frame these free mandala coloring sheets.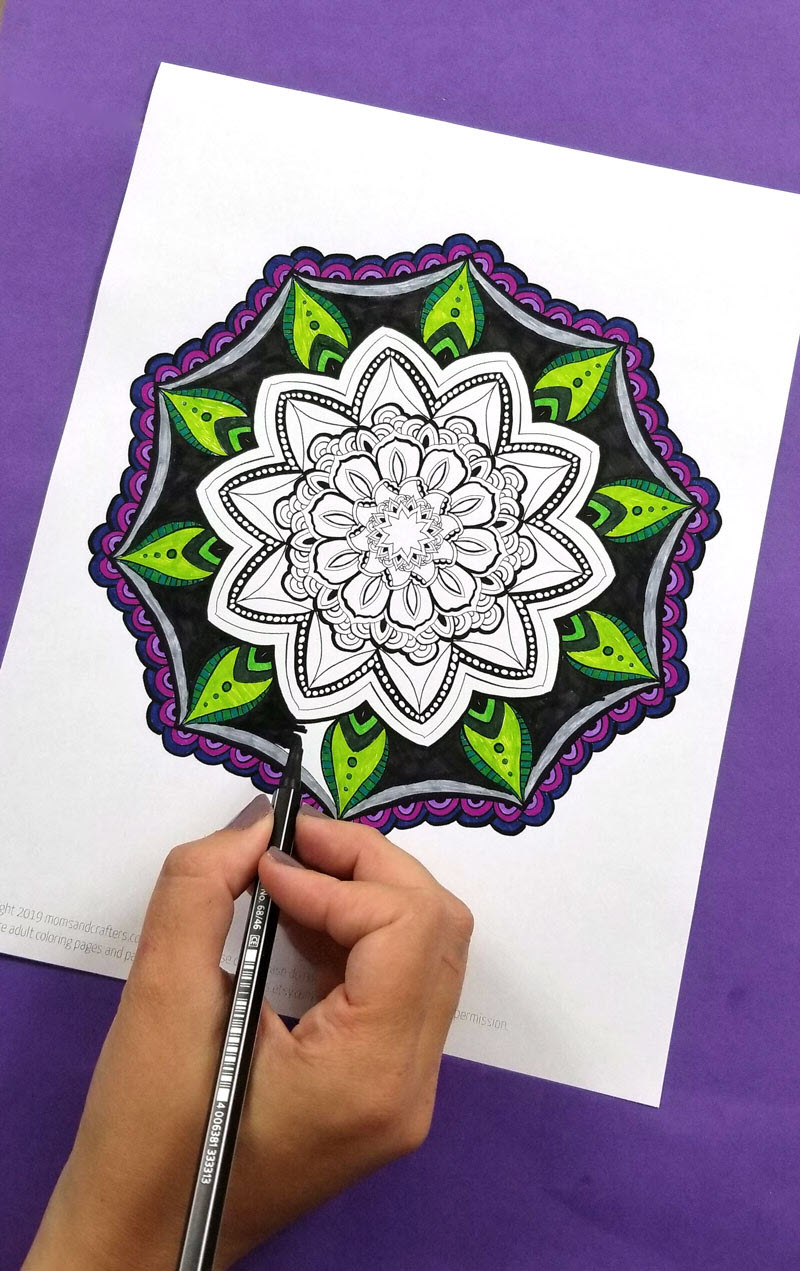 Face coloring pages are so awesome and coloring them is one of the most relaxing experiences ever.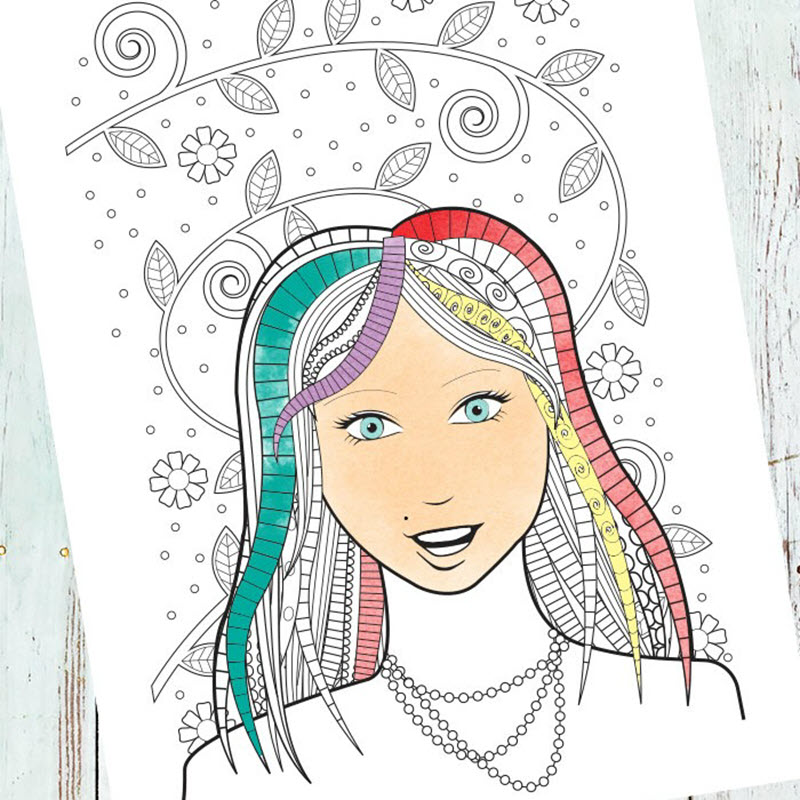 I love this idea: instead of giving your mom a store-bought card for Mother's Day, print and color this one. I promise she will love it more knowing you colored it!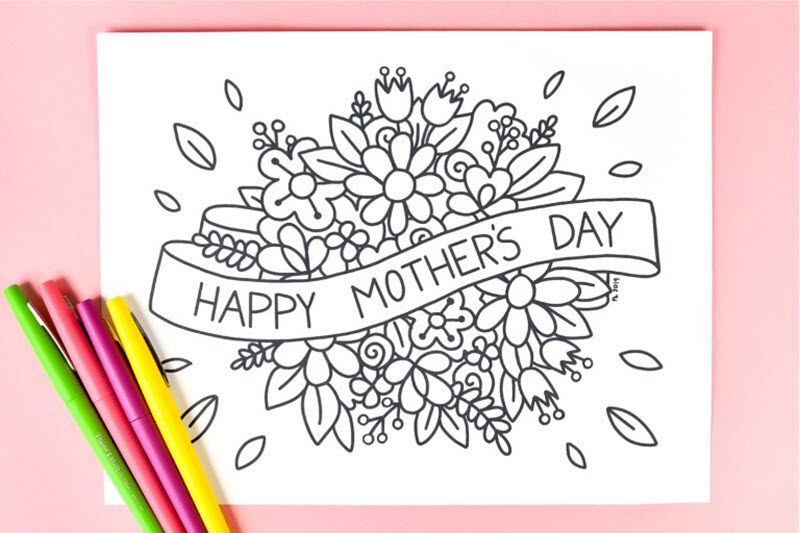 These chameleon coloring pages are super detailed, so if you have pens in many colors, you'll have a blast with these.
Even if it's not summer yet, I could color this mermaid sheet any day. Bonus tip: print it on watercolor paper and paint it instead of coloring it. Kids, toddlers and preschoolers will also love this design too!
If you're not a coloring wizard yet, try these cute mandala sheets. They look wonderful when colored and their simple design is perfect for beginners.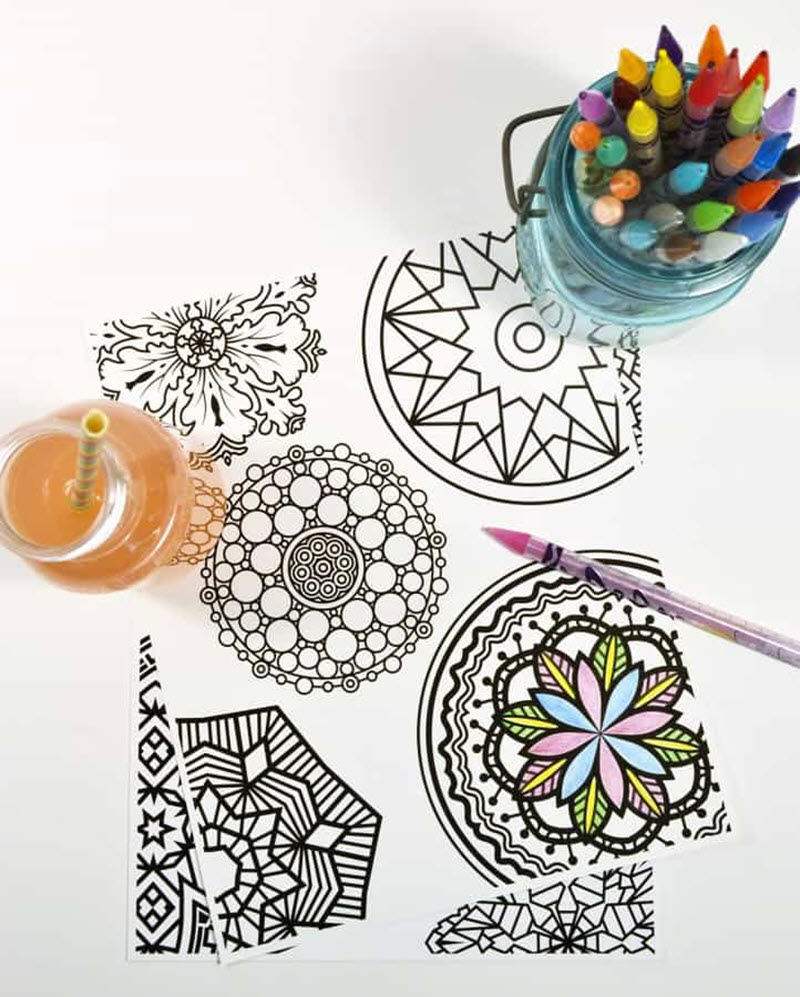 Here's another gorgeous apple coloring sheet that would totally work as home décor once you finish coloring it.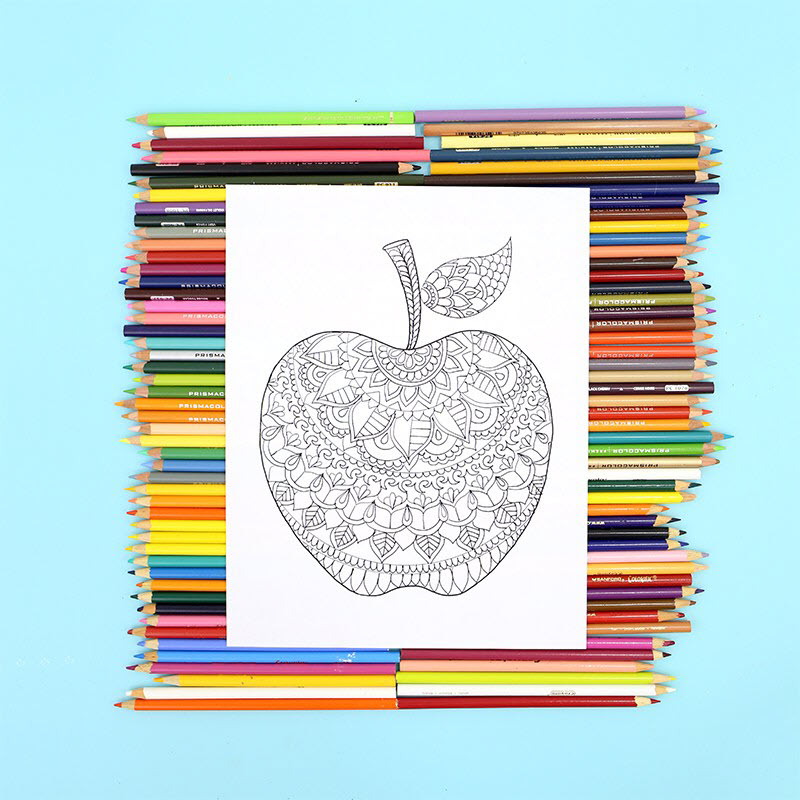 You can print this lily coloring sheet on watercolor paper and paint it to create a unique piece of art in the celebration of Spring! Look how GORGEOUS it is!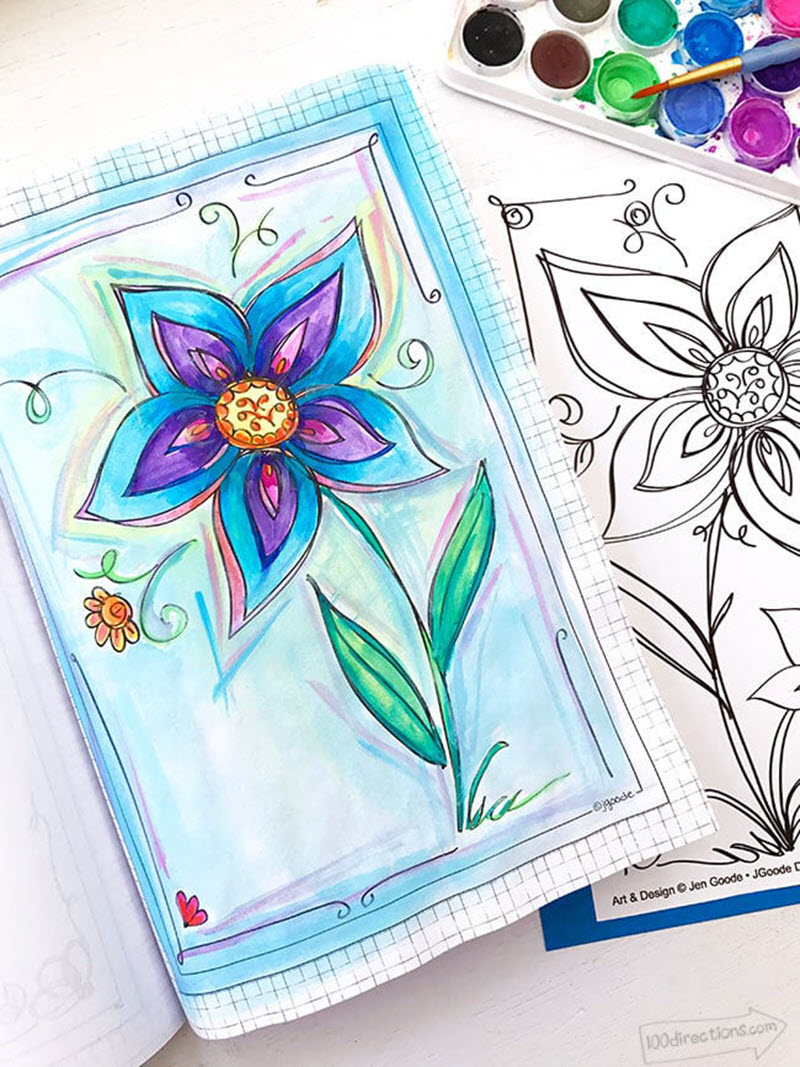 Large coloring sheets offer the ultimate coloring experience and these lovely floral ones can be printed in three sizes from standard letter-size paper up to 24″x36″.