I was in Pier One and I saw the CUTEST little weekly planner template in the store. Seriously…adorable! I wanted to buy it, I really did, but, the saving money girl inside of me was thinking…
You know you'll buy this, you only get 100 sheets of it, and you're paying over $9 (on sale) for it.
You could make one that's CUTER and print out as many as you want for a lot cheaper AND put it on your blog to boot so EVERYONE can save money! <3
And…I put it back.
It was as simple as that.
I am a person, I'm not kidding you, I HAVE TO save money.
Every single thing I look at, I carefully calculate and weigh the long term choices of it. I want to make sure I'm spending the money God gives me wisely.
Rainbow Printable Weekly Planner Template
That's what I LOVE about printables.
I am OB-sessed with printables. They make me so happy! 🙂 Not only are they so fun to create, but they are fun and cute to look at. They're fun to print and they are fun to use!
There's printables in my work binder and stickers all over it.
There's printables on my wall as wall art.
There's printables I write my schedules on and keep my editorial calendars for the blog on.
There's printables that I keep track of my stats on.
Printables are a big part of my life and if you're here right now and you like printables too, dude! You are my best friend. 🙂
I LOVE printables!
They save me money. They look great. I get to make my own so I put my own style and flair into them. It's just so awesome!
So for these, I wanted to make some colorful rainbow weekly planners, and I've even inserted a colorable one too in there for those (like me) who like to color!!!
There's post-it notes and bookmarks, and weekly planners. It's just all really fun and exciting. If you have a daughter, she's SURE to love it too!
Best of all you can print as many as you want, whenever you want and ONLY print what you need!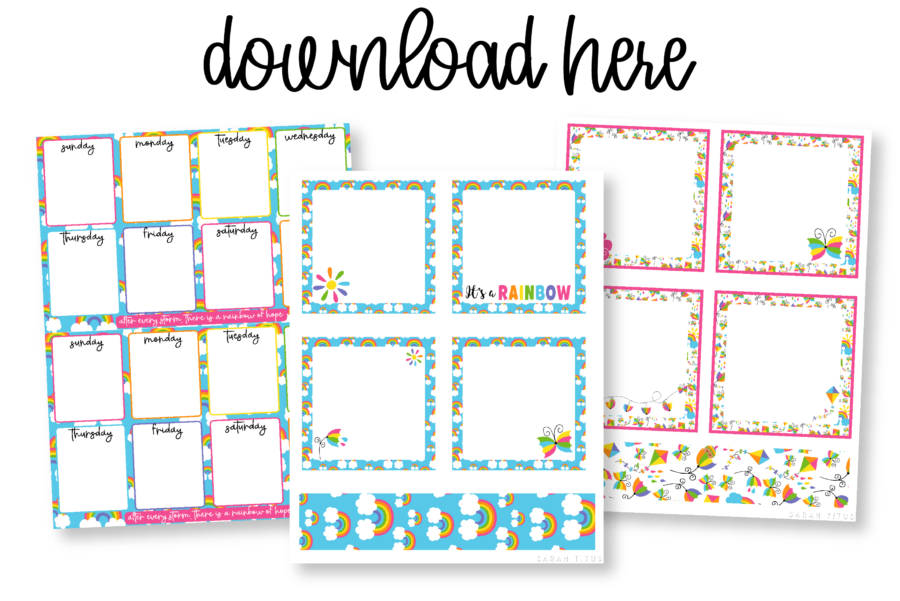 For the quote I put, "After every storm, there is a rainbow of hope."
My daughter was really scared one night of a storm that was happening. It was REALLY close. I was actually able to catch it with my camera.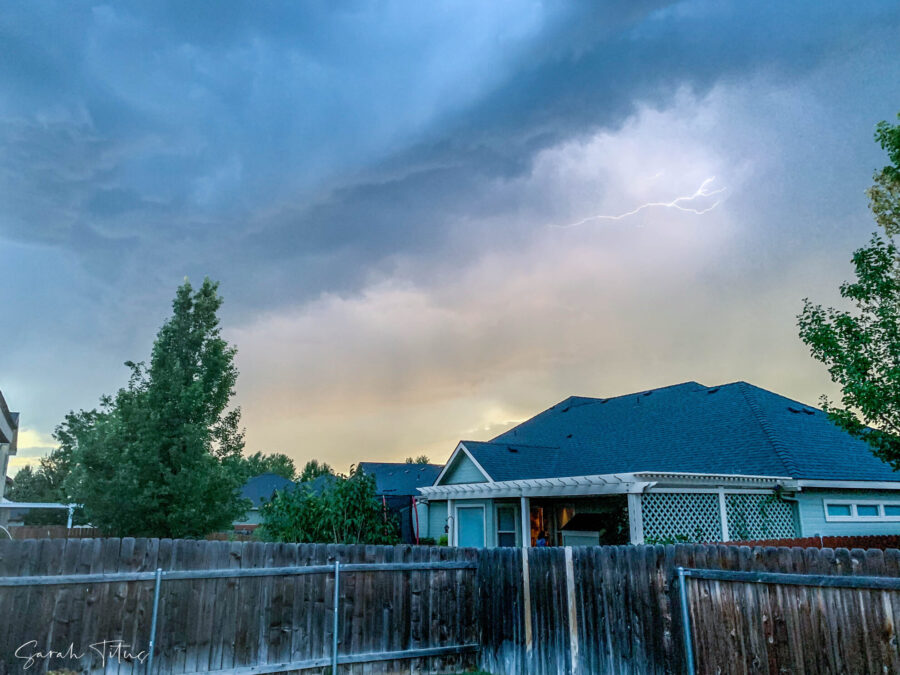 Lots of lightning and thunder. If you look closely on that picture, in the clouds on the left hand side, you almost see a serpent looking at the lightning.
It wasn't a fun storm and she was just pretty shook. I kept telling her that after all the rain and lightning and thunder, there might be a rainbow and so we waited and watched.
Just a few minutes later, we didn't see a rainbow exactly, but look at that GORGEOUS sky full of rainbow COLORS.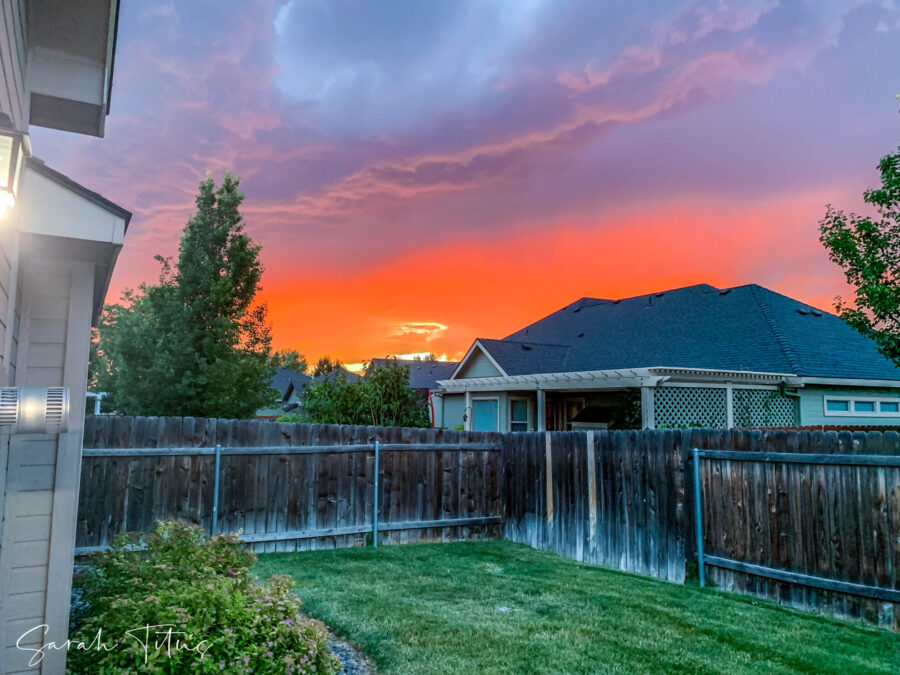 Just absolutely breath-taking.
So when I made these days of the week planners, it's a nod to my daughter for that time when she was scared, but it was over soon and we saw the most beautiful rainbow colors in the sky!
As you're using these printables, let them remind you and your family that while there are bad things that happen, like lightning and thunder and it can shake us, it's only momentarily and what comes AFTER the storm, is so beautiful that it's worth GOING THROUGH the storm to get TO the beauty!!!! <3