Are you ready to begin 2021 with a bang?
Maybe not as big of a "bang" as last year (yikes!) lol, but I'm talking about some new calendar printables for you to add to your home, office, or binders. 🙂
If you're ready to get back on track with your goals, it's time to get organized for the new year with these beautiful, modern glitter stripes printable calendars!
Modern Glitter Stripes Printable Calendar – 2021
What could be better than a new set of calendar printables? The beautiful design of course! These printables feature a super fun and cute glitter stripe pattern, which will definitely bring some color and fun to your monthly organizing, as well as keeping you motivated to actually using it! 🙂 The font is a very pretty script font, giving it that personalized hand-lettered feel!
There's even a cute little notes section at the bottom of each month – you can use this for important dates, notes for that month, grocery lists, appointments, etc.
The great thing about these calendars is how versatile they are – you can use them for home things, cleaning schedules, bill dates, work, and lots more! Oh, and did I mention they are FREE so you can print the whole family copies to get everyone on the same "page" so to speak. 😉
You can also laminate these, making it easy to erase or add in last-minute things without scratching out things that are written with a pen.
Pages include all the months of the year:
January
February
March
April
May
June
July
August
September
October
November
December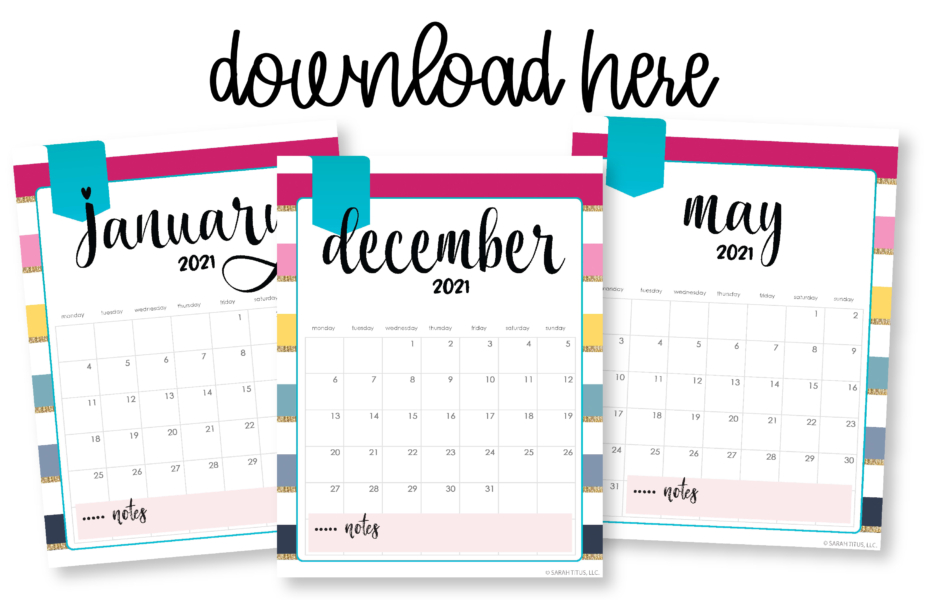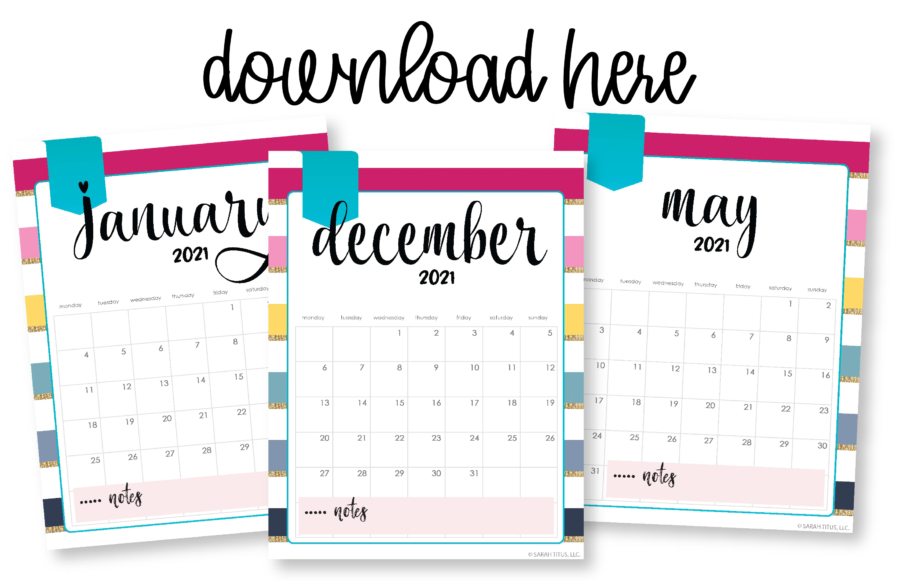 Download the glitter stripes printable calendar (2021) here.
How To Use These Printables
These calendar printables is they can be used in SO many ways! Let's take a look at just a couple…
Make A Homemade Planner
You know I am all about having a binder for everything (see my proof below- haha), so why not use these to add to your own homemade planner binder??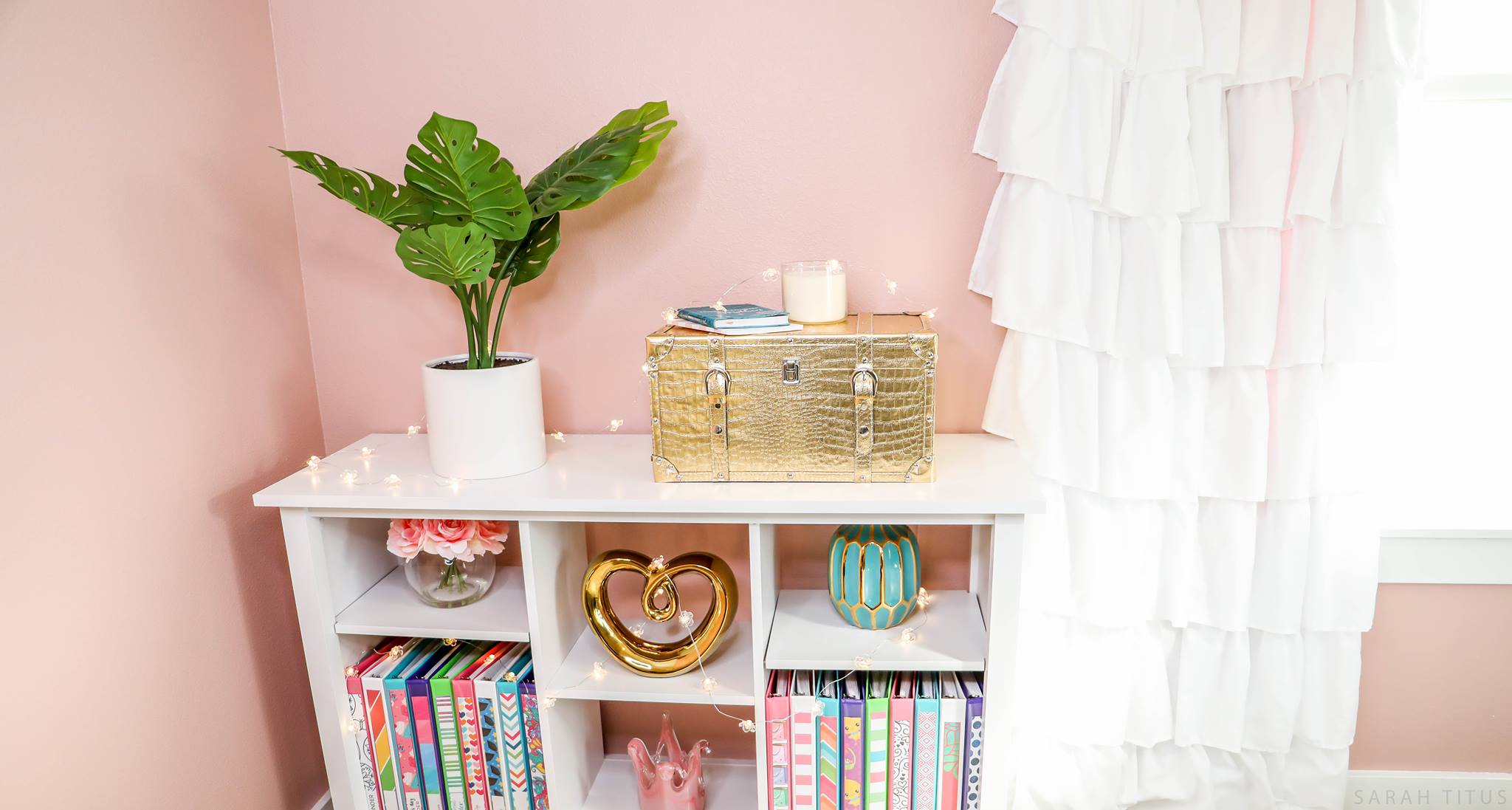 You can section out each month, add in some of my free daily/weekly calendars and you are all set. Keep it up on your shelf or your desk, somewhere where you can access it easy!
If you're looking for a full printable daily planner, you can grab mine here.
Hang Up In Your Home/Office
These calendars would look so beautiful hung up in your home! Hang them up on your fridge, family bulletin board, on your office desk. Not only are they functional but the design will add some adorable decor to your home at no cost to you.
I can especially see your teen girls loving these printables in their room, and the fact that it'll help them get more organized is just an added bonus. 🙂 Help your kids keep track of homework, important family dates, doctors' appointments, ball games, etc.
I hope these printables not only help you get 2021 organized but add a little joy to your life! 🙂