Are you looking for a fun way to entertain your kids while they learn at the same time?
This 190+ page Memory Cards Game Binder will FOR SURE provide heaps of great benefits for your kids including improved concentration, thinking skills, visual recall, and so much more!
This is a kid favorite binder!!! And they will never even know they are actually learning (shhh!) with these super fun games!
Designs included:
Food
Drinks
Animals
Insects
Emojis
Christmas
Halloween
Valentine's
Farm animals
Ocean
Popsicles
Ice Cream
Numbers
Letters
Blank Colorable
Spring
Summer
Winter
Christian Scripture
Jesus
Construction
Space
Ballerinas
Monsters
Dinosaurs
…and TONS more!
My Favorite Pages
It's a little difficult to choose favorite pages in this Memory Cards Game Binder because they are all super cute and fun, and I really do love them all! But if I absolutely had to pick, here are a few favorites…
Incorporating God in your life every single day is so vital to my life and these Christian based memory card games are the perfect way for kids to keep God at the front and center of their hearts and minds all while playing! 🙌
Sunday school teachers can use these in churches and in your classrooms!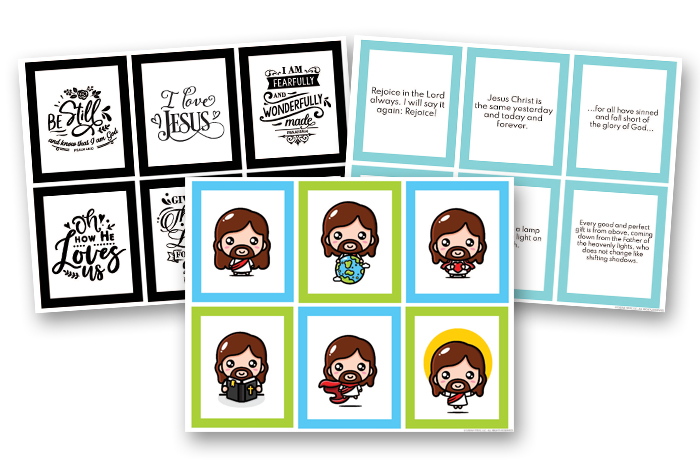 These food themed memory card games will have your mouth watering! From fast food, donuts, sweet treats, to fruits, veggies, and tons more, these are a great way for your kids to improve their visual recognition of different foods!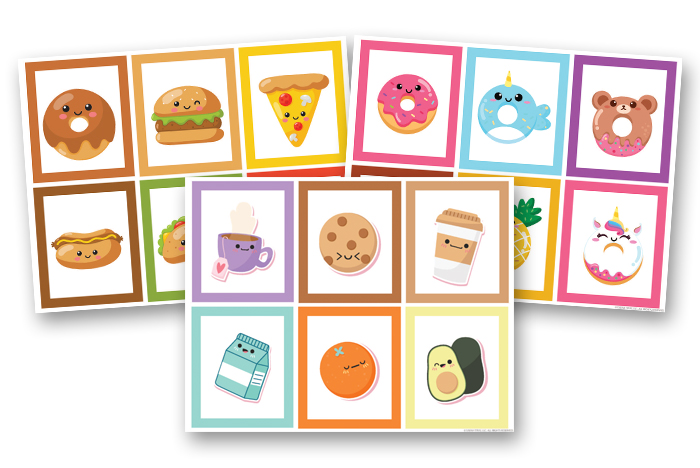 It's the most wonderful time of the year, and it'll get a lot more wonderful with these festive memory card games to enjoy as a family! There's adorable Christmas trees, sweet gingerbread men and gingerbread houses, and the cutest penguin designs. My favorite animal is a penguin, so of course I had to include some in the designs! 😊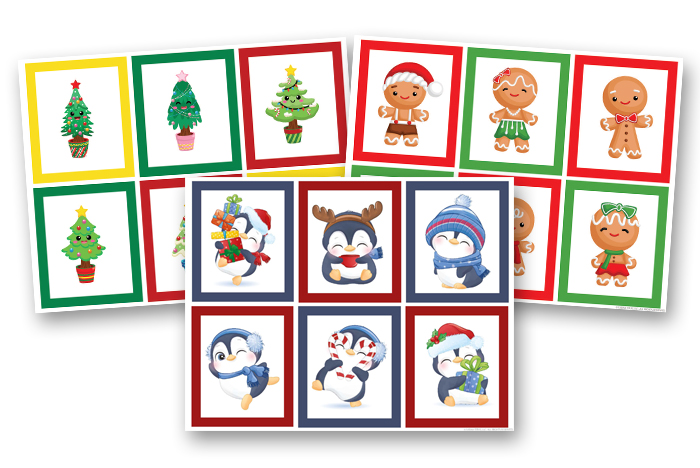 For the animal lovers, there are TONS of animal memory cards to play with. These are super cute!!! There's penguins (yay!), raccoons, farm animals, safari animals, chicks, hedgehogs, insects, butterflies, bees, sharks, kittens, Dalmatian puppies, and SOOO many more!