Do you feel down or discouraged?
Lonely or afraid?
Feeling like no one TRULY cares about you or that you're not worthy to be loved? That most everyone is your life is just PRETENDING that they like you? That's it's not real or genuine? They're just being polite?
Even when you're married, you can just feel completely empty and alone at times. The world is so segregated nowdays with the current events. Satan is trying to keep us down, destroy us, make us miserable and we can't let him!!
The truth is that we ALL feel down sometimes. We just don't know it. So many have this fake smile plastered all over their face but on the inside, they are hurting, destroyed, miserable. That's why it's so important to surround yourself with positive things! Don't let your heart go down that bad road!! Let these free SVG cheer you up in a way that God intends for you to know!! <3
Check out these uplifting, beautiful I Am Worthy SVG cut files, and let the Lord encourage your heart today with HIS truths! <3
I Am Worthy SVG Cut Files
SVG's are SO fun to make. I just love coming up with new and creative things!
It starts out as a blank page in my program of choice…Illustrator!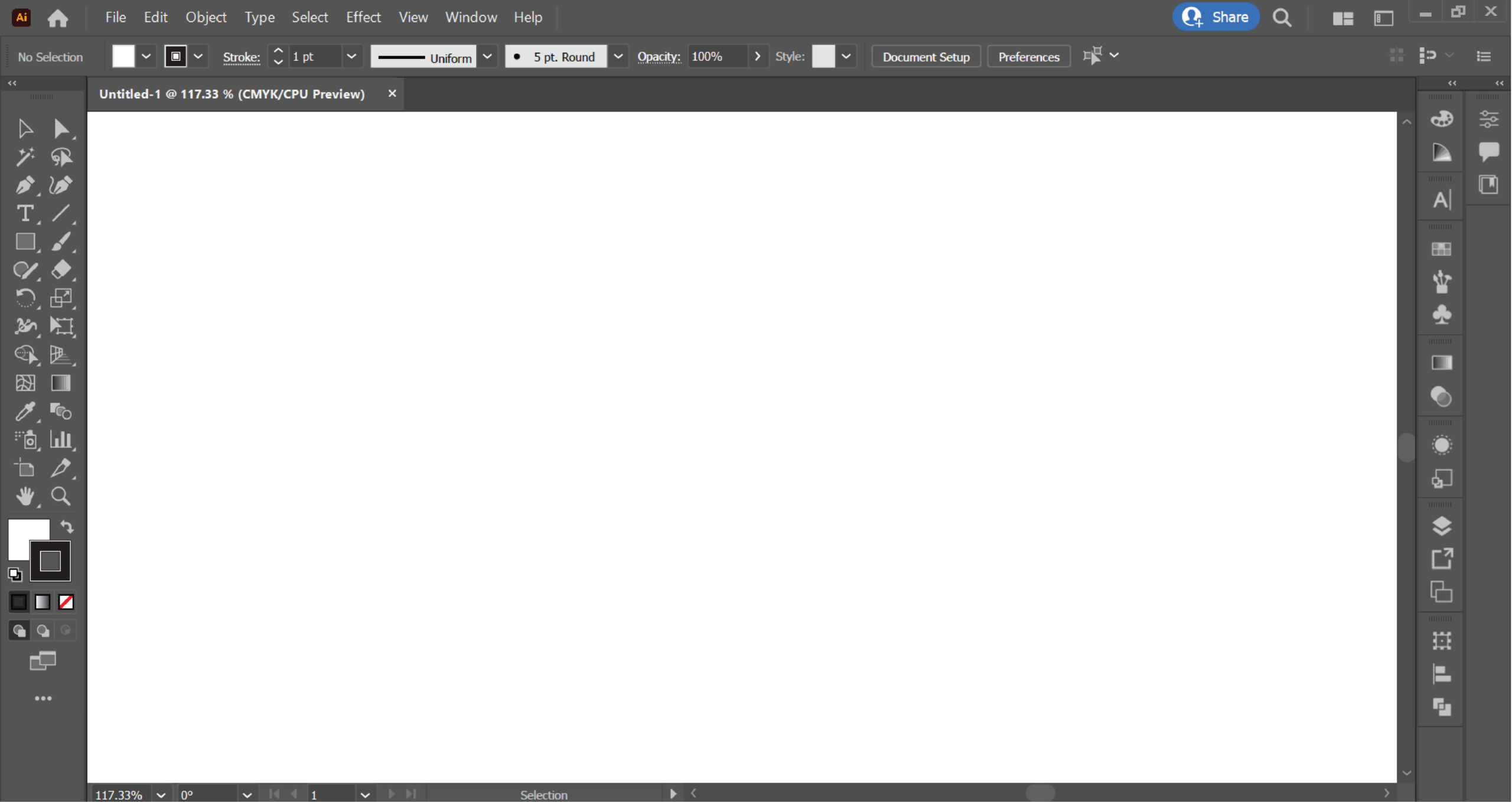 Then I just draw something…anything…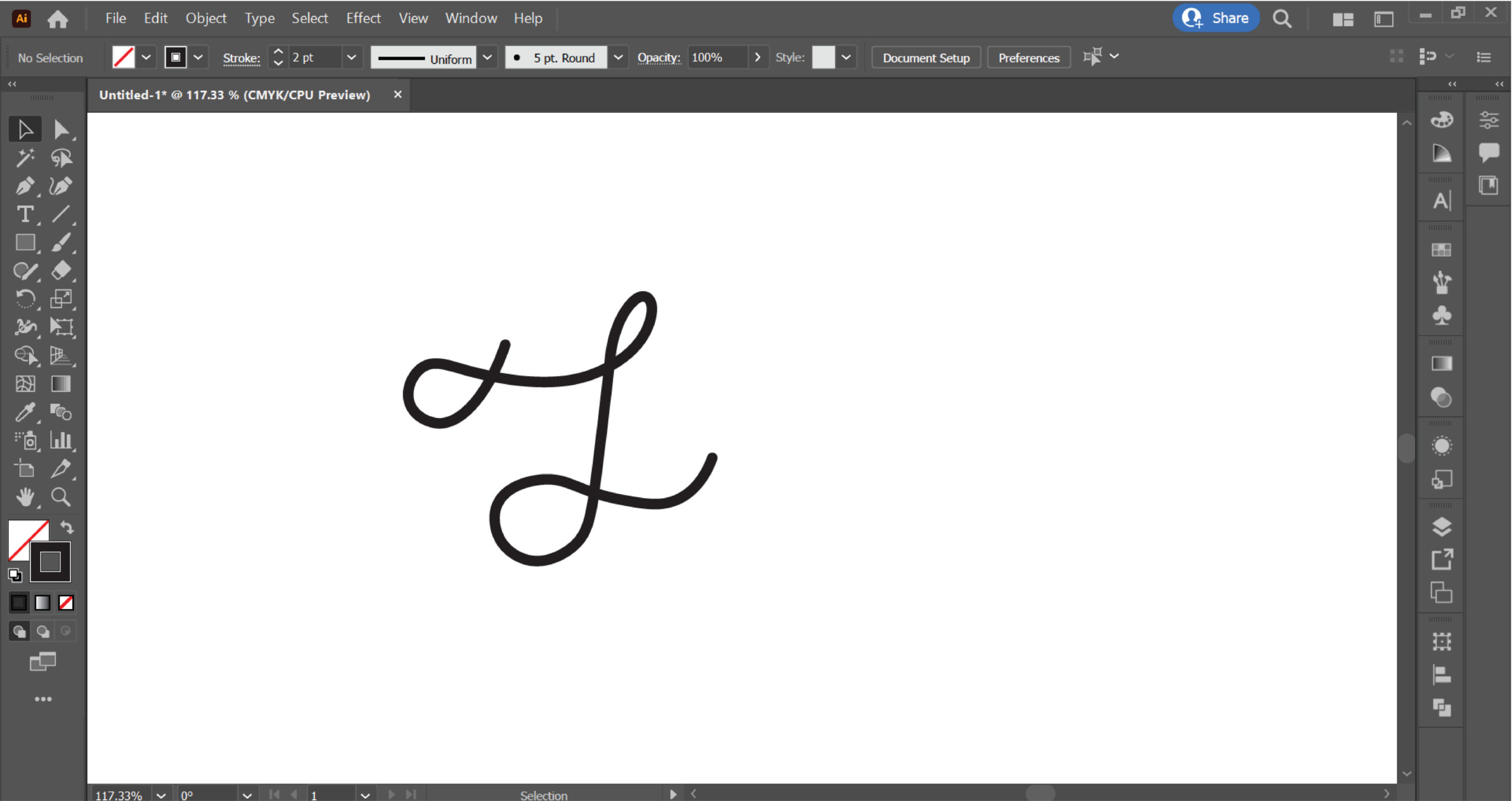 Now…does that look like an L to you, or a F? Sometimes, you have to decide what you just drew. haha.
I decided I liked it better as an L and added a text and connected it to my L and added the words I AM.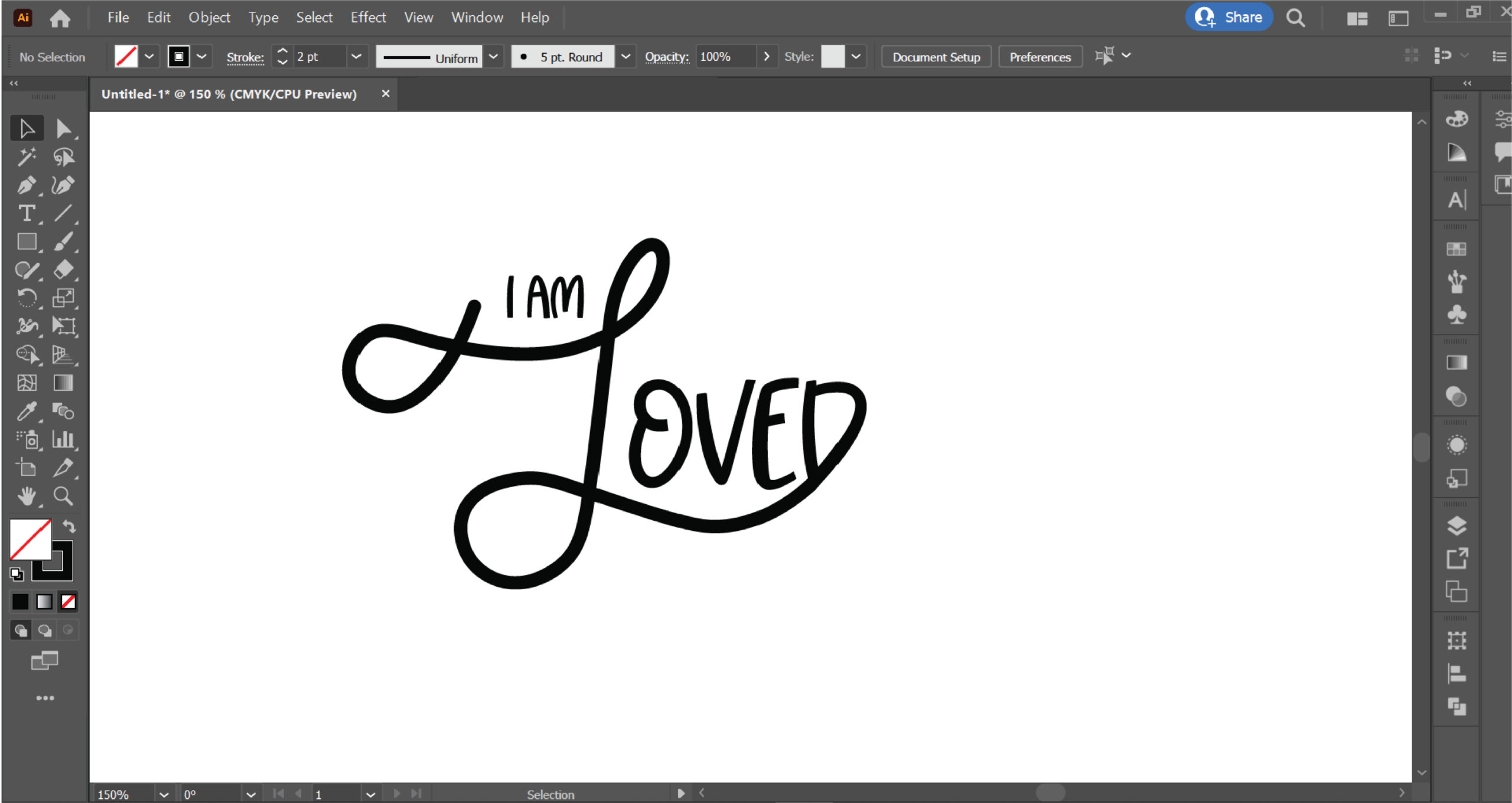 While it's just a rough sketch, I'm just messing around in the program to show you real quick, it IS really fun (and addicting) and you can create a lot of really cool stuff. I have a full course all about creating printables in Illustrator and I'm so obsessed with that program and just love adding new stuff to the course all the time! You can check out the course here.
I like having the power to create my OWN stuff because it has such a DEEPER MEANING than if I just go around and use someone else's stuff. Plus, it feels more personal. I really like doing my own thing. Putting my own unique flair on things, not being like everyone else. So if that's you, you definitely need a creative outlet that allows you to really FEEL FREE to be who you are and not stuffed inside some dumb box like most!
That's why I really like this particular set of SVG's! As with anything I do, I created it with my WHOLE HEART. I wanted you guys to know how much you ARE loved, how worthy you ARE because Christ died for us, and how amazing His love is when we wrap ourselves inside of it. <3
These "I am worthy" SVG's are to help remind you that you ARE worthy. God created you, and He loves you, and He wants a relationship with you. These are beautiful, VISUAL reminders that you can do all SORTS of things with!
Includes the phrases…
I am focused on my goals
I am passionate about Christ
I am worthy to be loved
I am motivated to do good
I am happy I'm alive
I am peaceful in who I am
I am joyful today
I am thankful for everything in my life
I am blessed by God
I am excited to be part of this
These are truly inspired by God, and meant to help you keep a positive, godly mindset. When you are feeling discouraged, simply look at these sayings and remember who GOD says you are.
These would also be cute to make gifts for your friends at church with! Whenever someone's feeling down, you could anonymously put a gift at their seat or in their box and surprise them with God's love!
Not only are these super powerful and uplifting, but very practical too! You can use these for tons of other things too like planner stickers, mugs, clothing, etc.
Keep scrolling for some fun and creative ways you can start using these "I Am Worthy" SVG's today!
You can use these free SVG cut files as stickers to put on your planners…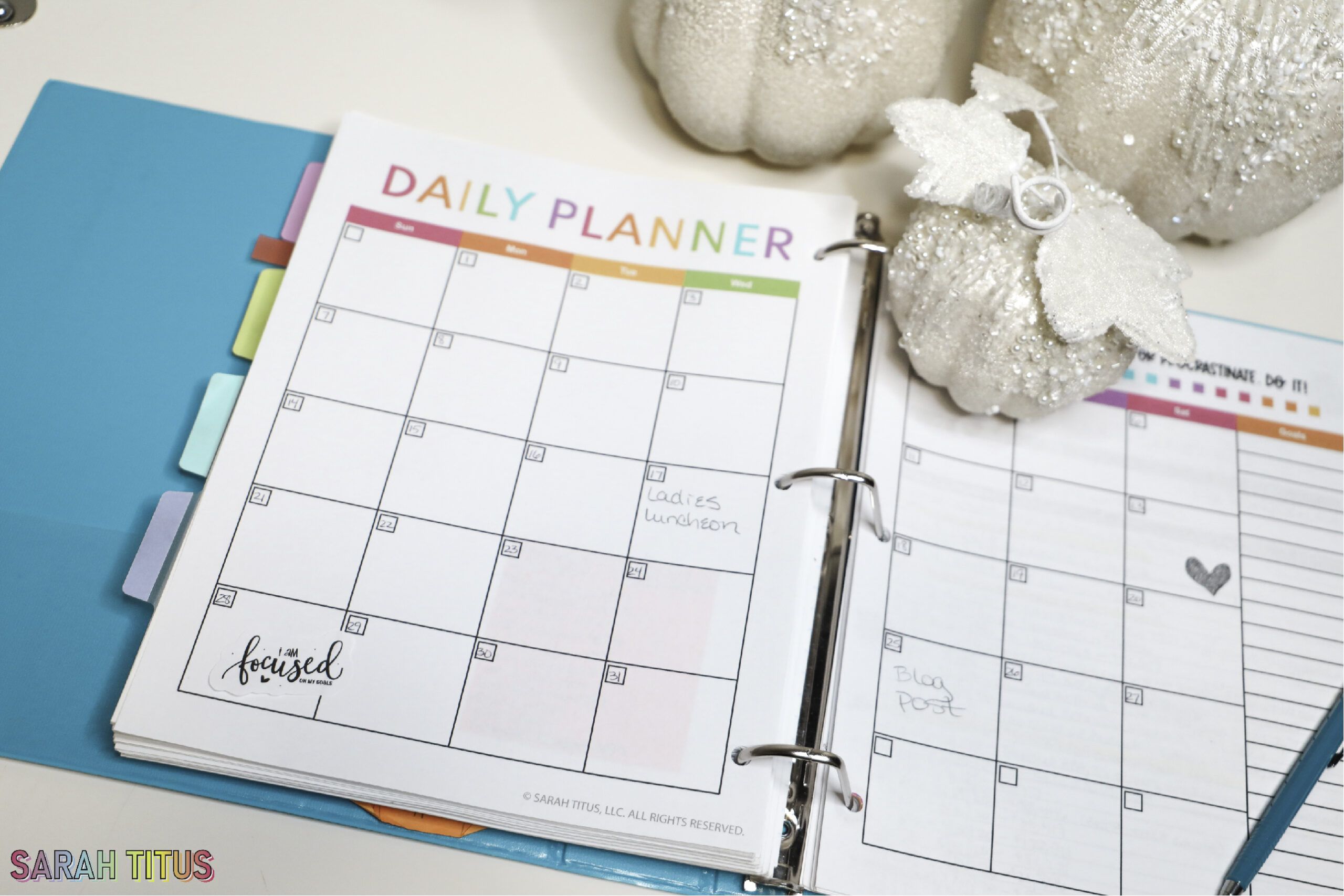 (pumpkins in the picture were purchased at Z Gallerie and you can get my Daily Planner for FREE here!)
You could put the SVG cut files free download on your mirror in your bathroom! That would be a cute idea or surprise your teen and put it on her bathroom mirror (I put the I am worthy to be loved on my daughter's computer to surprise her one morning). 🙂 Your daughter will feel so loved every time she looks at it!!!
You could print it out and make it into a wall art decoration printable. I made this one for Christmas for my daughter's office because Christmas is all about Jesus Christ 'round here!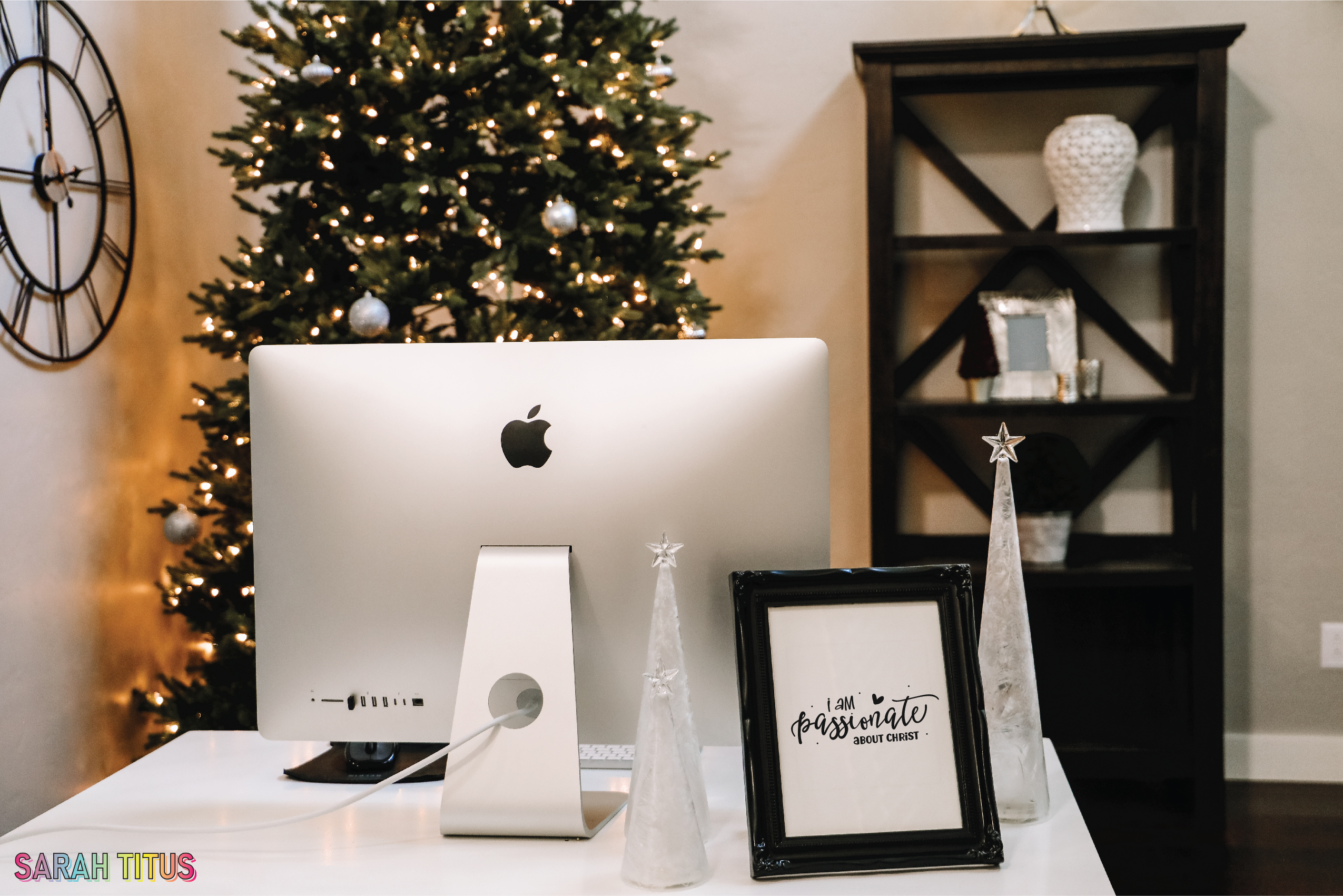 I get asked a lot where I get my decorations so I try to put where I got them from as much as I can in my posts. 🙂
Mac computer from Apple – that one's a little obvious. 😉
Black Frame on the desk is from Amazon.
3 Glass Light-Up Christmas Trees (they have gorgeous fairy lights inside them; lemme show you how they look lit up-see below) from Balsam Hill.
Clock, I don't remember the company's name???
Christmas Tree is from Costco. It's a Just Cut Aspen Fir, 9 foot tree. It has white lights and colored lights and a remote to change colors. It's really cool. 🙂
Brown Wooden Shelf I got from DeMeyer Furniture, but I don't like DeMeyer as a company. They are just all about money and don't really care about the people, so I wouldn't recommend shopping there.
White Ginger Vase was from TJ Maxx; it doesn't have a brand I can share.
Silver Sequoia frame on the brown tall wooden shelf is from Z Gallerie. I don't have a picture in the frame yet because I'm still decorating that room and moving things around. 🙂
Burgundy tree in gold pot is from Restoration Hardware. It was part of a Christmas stocking holder.
Two silver candle holders are from Pottery Barn.
Green shrub plant is from Nature & Forever (preserved natural botanicals).
Mouse is Logitech (the ONLY brand I'll use for keyboard and mouse). I get them at Staples because they are better quality there at Staples than if you purchase on Amazon, though you can get them on Amazon too here if you'd like.
Mousepad is Belkin on Amazon.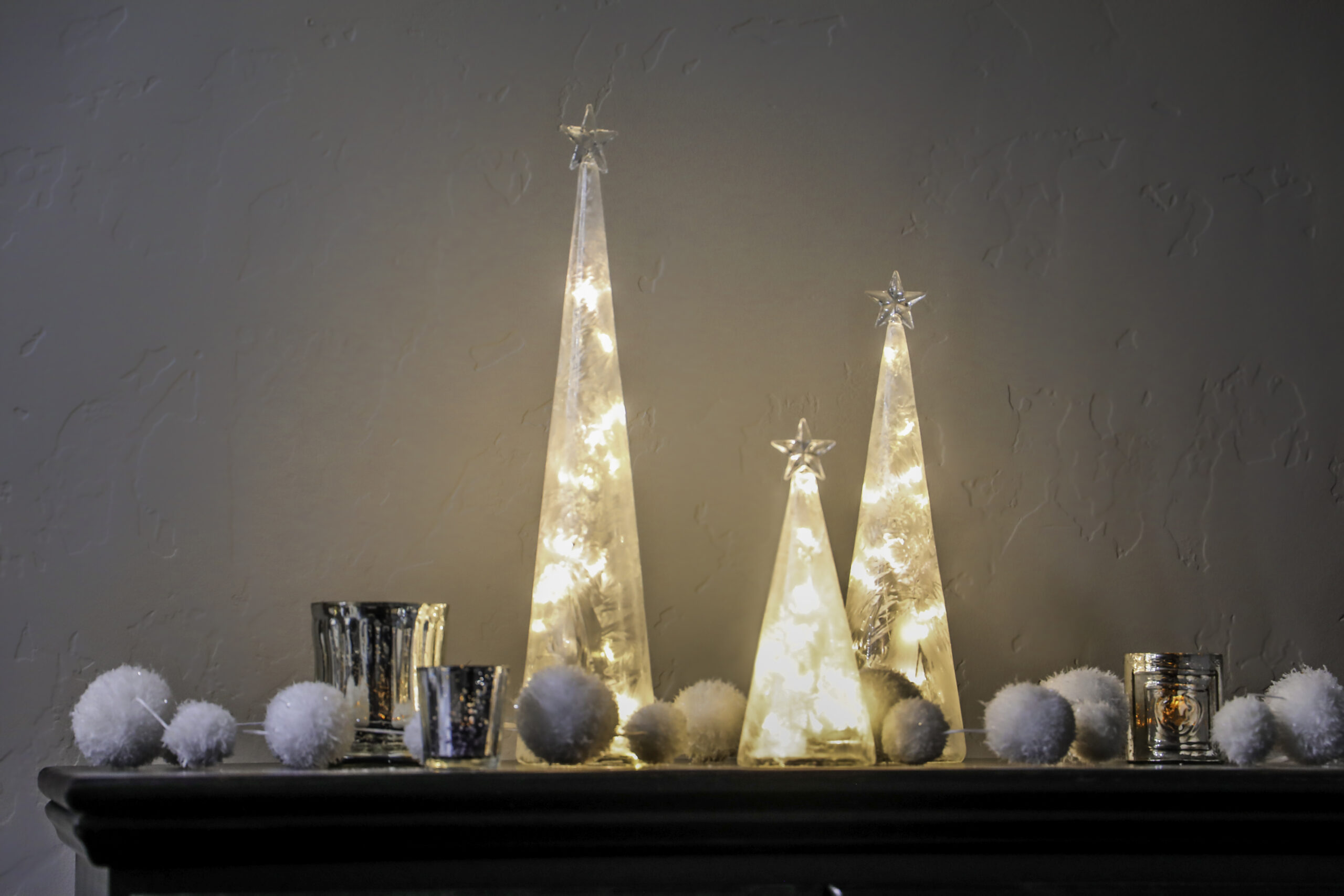 I have the crackled set. 🙂 The glass is thinner than I'd like, but they are really beautiful and have a timer on them (6 hours on, 18 hours off)!
You can put the SVG on candles and give as a gift! That would be super cute too! <3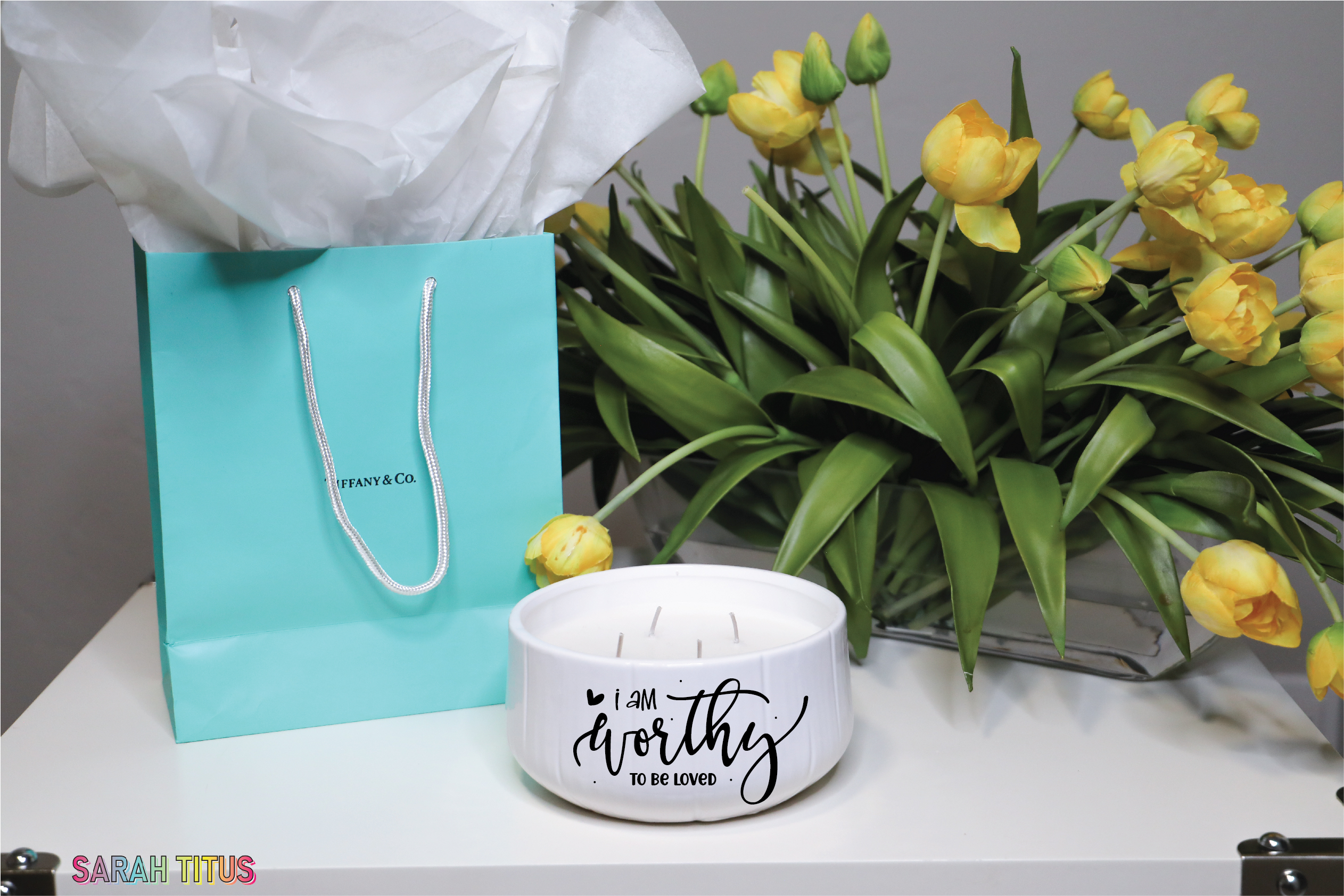 The candle is Lyght Candle Co. in Vanilla Orchid scent. You can find them at places like Nordstrom.
The flowers are Lillian August and are ridiculously realistic!! I really love them. 🙂 In the future, I'll be working on a blog post all about where to get the most realistic flowers. I've bought from just about every quality company and the verdict is in, so stay tuned!!!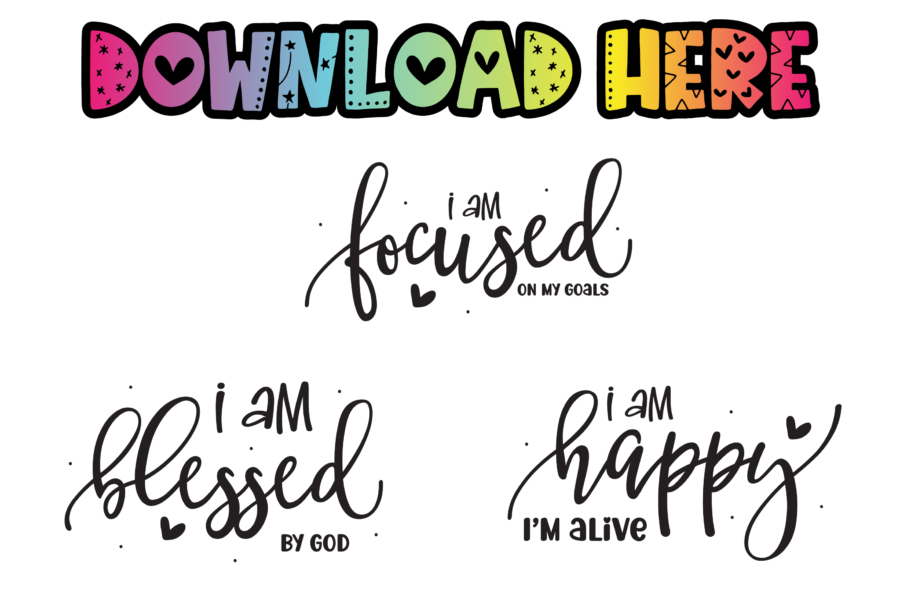 Download the I AM statements SVG files here.
Need help uploading your SVG into Cricut? Click here to see our full tutorial!