Are you ready to see something super "sweet" and add some positivity to your day? You're in the right place!
Check out these adorable free cupcake SVG cut files! This is perfect for moms, crafters, and anyone who loves dessert. 🙂
Free Cupcake SVG Cut Files
One of my favorite hobbies is to create graphics. They can be used for so many things and they are super fun to get creative with!
You'll get 13 different cupcake-designed SVGs with very powerful, yet gentle reminders to always be kind, thankful, brave, sweet, positive, and more!
It's funny b/c I actually started by drawing a cloud and somehow, my brain thought "hmm, this looks more like frosting." So wa-la! This cute cupcake design was born. 🙂
This design would be perfect to use for lots of things! You can use them to put on things such as…
Bags, purses, totes
Coffee mugs
Scrapbook pages
Homemade cards
Print on a cake – how perfect would this be for a kids birthday party?!?!
Plus tons more!
You can use these for your home, for your classroom (yay teachers!), Sunday School room, for anything you need. This is definitely a collection you want to add to your crafting library!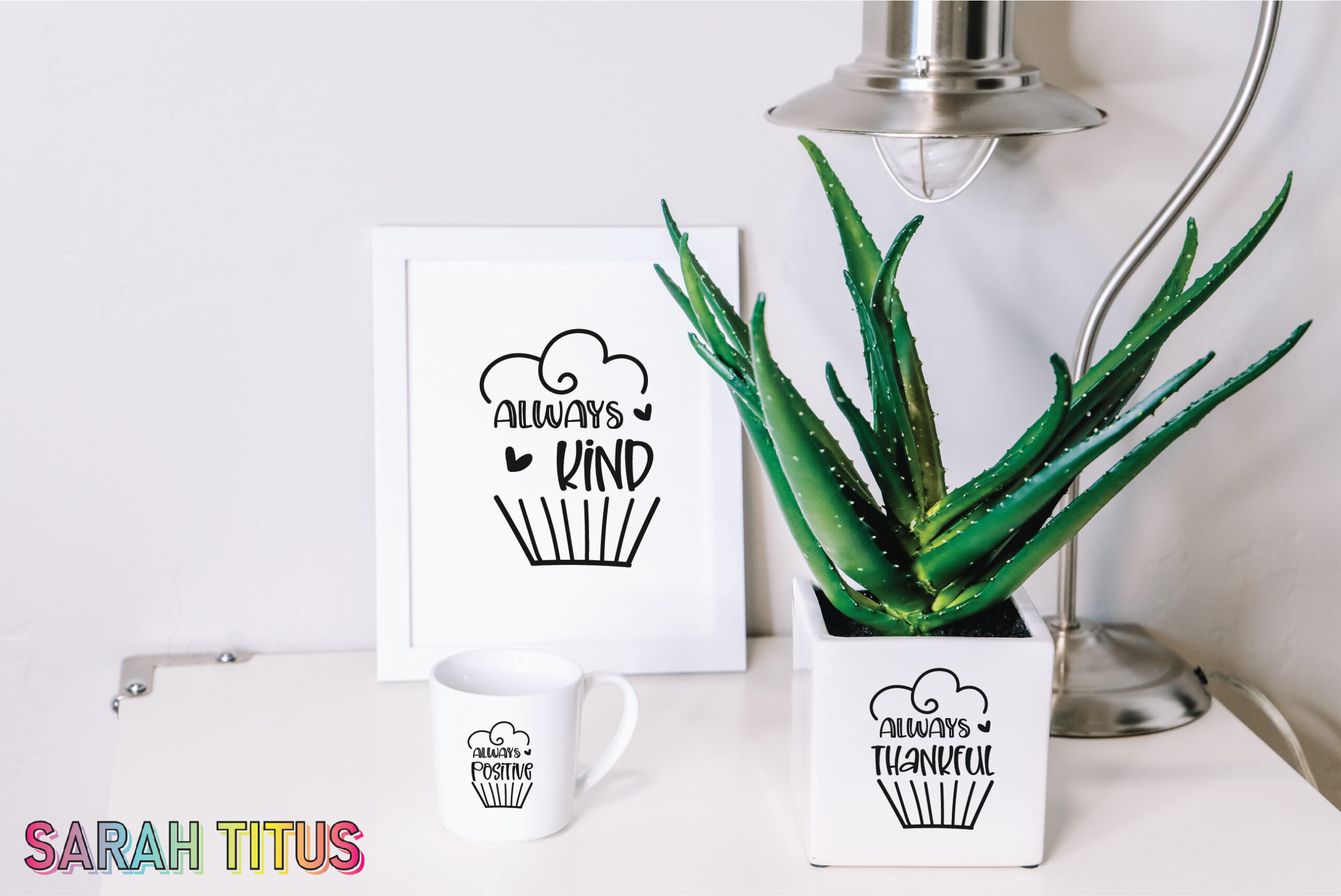 If you're wondering where you can get the items in the picture for your home…
Mug is Crate and Barrel
Aloe Plant is ZGallerie (I have two of these in my home; I love them so much!)
Frame I got at Michaels
End table is Pottery Barn
Lamp is Pottery Barn
I love the fun reminders to BE each of these things, and sometimes all it takes is that one thing that can completely change your mindset all day. These would make fantastic gifts as well for family, friends, teachers, anyone really!
You can simply put this design on one of these above objects and you are now set for Christmas, birthdays, appreciation gifts, etc. Plus a homemade gift is always considered very thoughtful and meaningful and saves you money as well. 😉
Sayings are:
Always Thankful
Always Grateful
Always Loving
Always Kind
Always Sweet
Always Positive
Always Honest
Always Compassionate
Always Brave
Always Courageous
Always Loyal
Always Generous
Always Passionate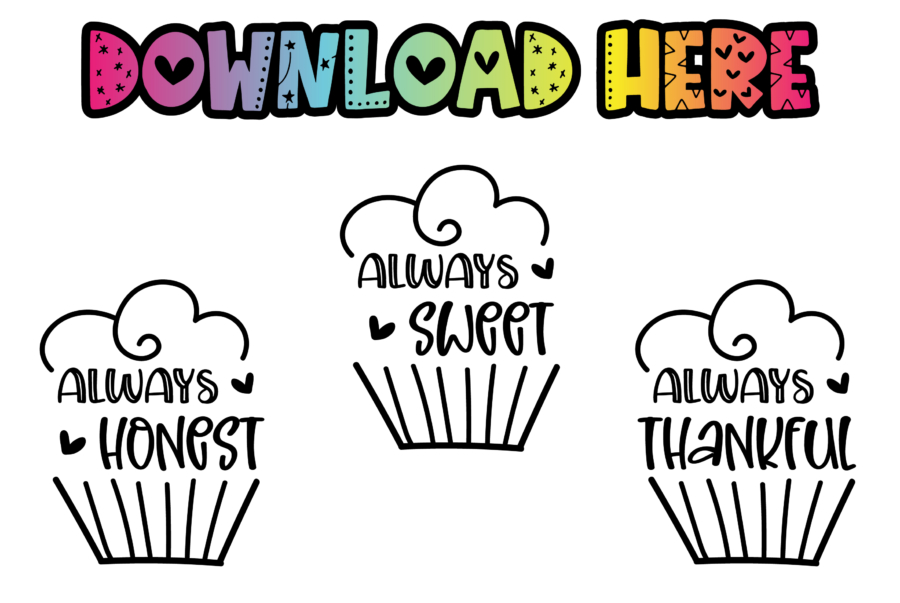 Download the free cupcake SVG cut files here.
Enjoy these super "sweet" SVGs, and happy crafting! 🙂
Need help uploading your SVG into Cricut? Click here to see our full tutorial!