Looking to better your hand lettering skills, or maybe even learn a new hobby?! I can't wait for you to see what I've created for your today. 💖
Check out these 30 days to better hand lettering – bubble letters printables!
30 Days to Better Hand Lettering – Bubble Letters
Hand lettering is such a relaxing and FUN hobby to pick up! It really can be therapeutic and I love creating different types of letters to practice with.
When I was a kid, I loved creating bubble letters, specifically – it was just something I really enjoyed, and I absolutely LOVED doodling. I was thinking about how so many things come back from generation to generation and I had this thought…what if I create some really cool bubble letters again for hand lettering?
So, I went off and started creating! It brought back so many wonderful memories and all the FUN I used to have creating them, plus it helps me up my skills and learn more techniques and ways of doing them even today!
I hope you and your kids love them as much as I did!
You will be getting 30 days worth of cute bubble letter hand lettering guide template sheets below and keep reading for more FUN and unique ways to use these at the bottom!
To download each sheet, simply click the picture below…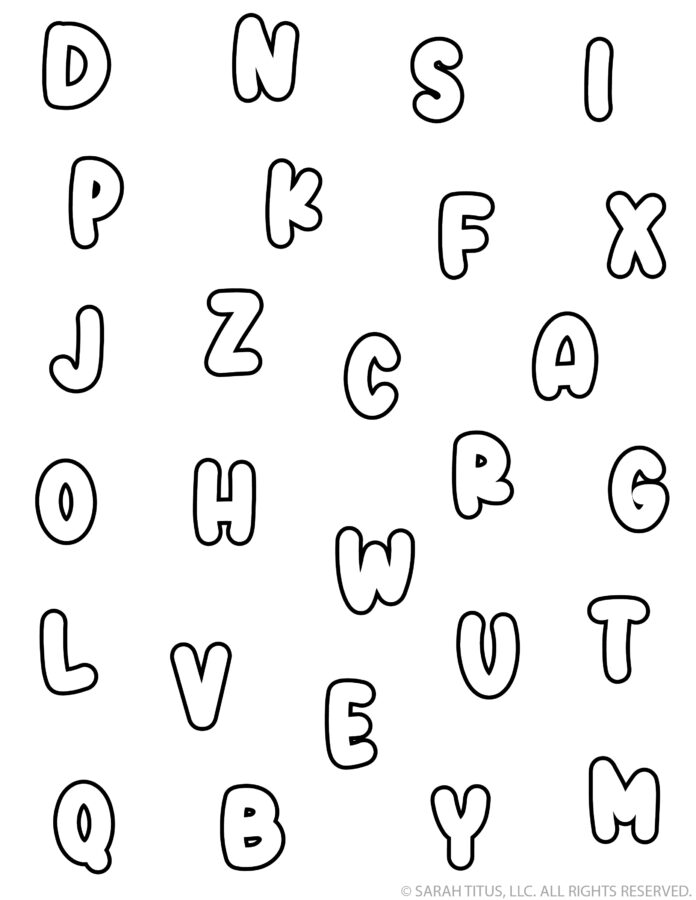 How To Use These Hand Lettering Bubble Letter Printables
There are so many fun and creative ways you can use these hand lettering bubble letter printables! Here are just a few of my best suggestions! Enjoy. 😊
Learn A New Hobby With Your Kids
Hand lettering is such a fun hobby for beginners to pick up. Like I mentioned before, it was something I did when I was young and now I love to do this with my daughter as well.
It would be great to not only teach yourself and your kids a new hobby but really help you spend more quality family time together. 😊
Use As Planner Stickers
These would make ADORABLE planner stickers! All you have to do is print these on some sticker paper and cut them out – you can spell your name, last name, or shorter words to stick into your planner.
They would be fun for your kids to play with as well because, I mean, what kid doesn't LOVE stickers??
Use As Coloring Alphabet Sheets For Kids
These would be fun printable sheets to work into your homeschool curriculum, or just an easy way to help your kids learn the alphabet at home!
You can have your kids color certain letters (free coloring sheets – yay!), so they can color in A-Z or even backward if they have mastered that! It's such a great way to teach your preschoolers the alphabet and doubling as a fun coloring activity as well.
I hope you love these super fun bubble hand lettering practice sheets! Enjoy either honing in your hand lettering skills, or maybe even begin your own journey now. 😊