Do you enjoy the feeling of a FRESH new year?
I love the idea of wiping the slate clean, dusting off the cobwebs, and bursting with enthusiasm of what can be accomplished in the year ahead.
I jot down all my tasks and goals in my super duper helpful FREE Daily Planner to help achieve all my dreams and desires!
It's incredibly handy to have a 2023 yearly one-page calendar for quick reference and this cute one is free!!!
2023 Yearly One-Page Calendar
I love the simplicity of one-page calendars. Makes it super easy to see the whole year at a glance. Print it, leave it up as it is all year long, and you don't need to remember to do anything else with it. You've got the whole year on a single page. AWESOME! 🙂
You're gonna LOVE the colorful design of this yearly one-page calendar. There are pops of pink, orange, yellow, green, blue, and purple!
It'll look SUPER pretty wherever you display it. Stick it on your fridge, pin it on a notice board, add it to a binder, whatever works best for you!
The beauty is that it's FREE so you can print as many as you want and stick them anywhere that you'd find useful!!
I hope you enjoy this calendar as much as I do! <3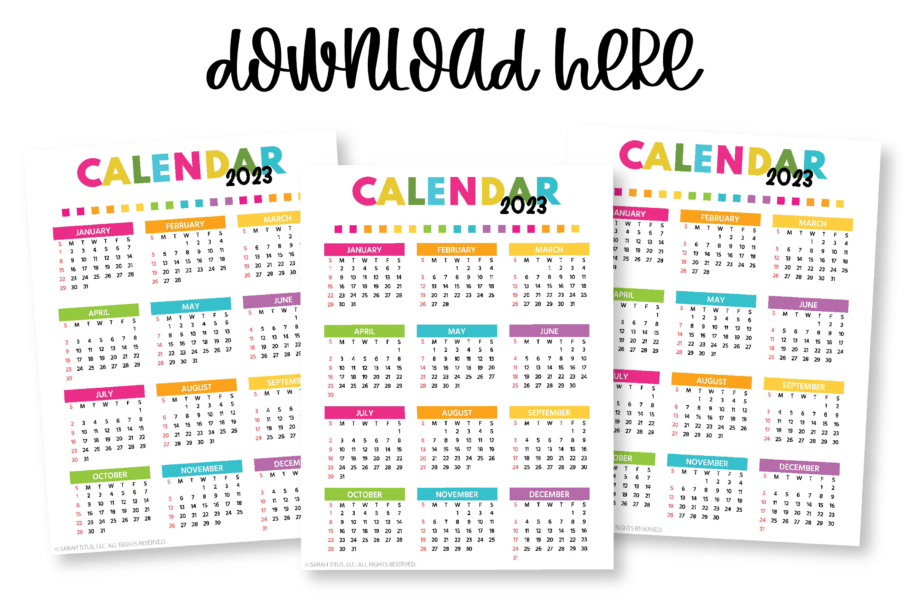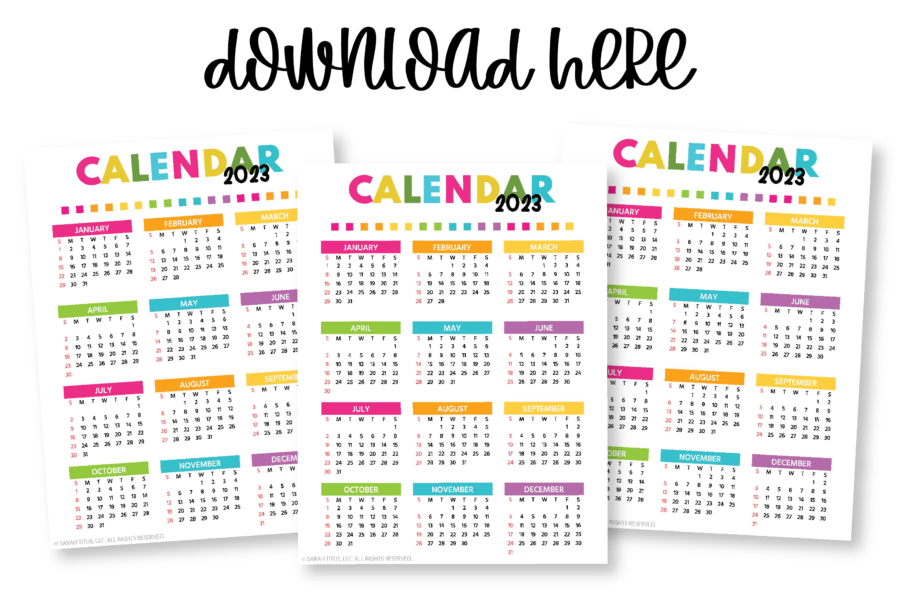 Looking for the entire 2023 Daily Planner? You can grab the 500+ page planner here!