Practice makes perfect!
Hear me out when I say that I WILL become great at hand lettering and calligraphy.
Some people say you need to be born with certain skills; however, I believe that if you work hard enough you can achieve whatever you put your mind to!
Since it's Valentine's day, I wanted to practice my skills with this Valentine Free Printable Hand Lettering Worksheet! Print it out and join me in this amazing journey. It's so much fun 🙂
Valentine Free Printable Hand Lettering Worksheet
I believe that when you want to accomplish something, you go for it, even despite your own weaknesses (for me, I have a shaky hand), but I love the process, exercises and challenge of learning something new.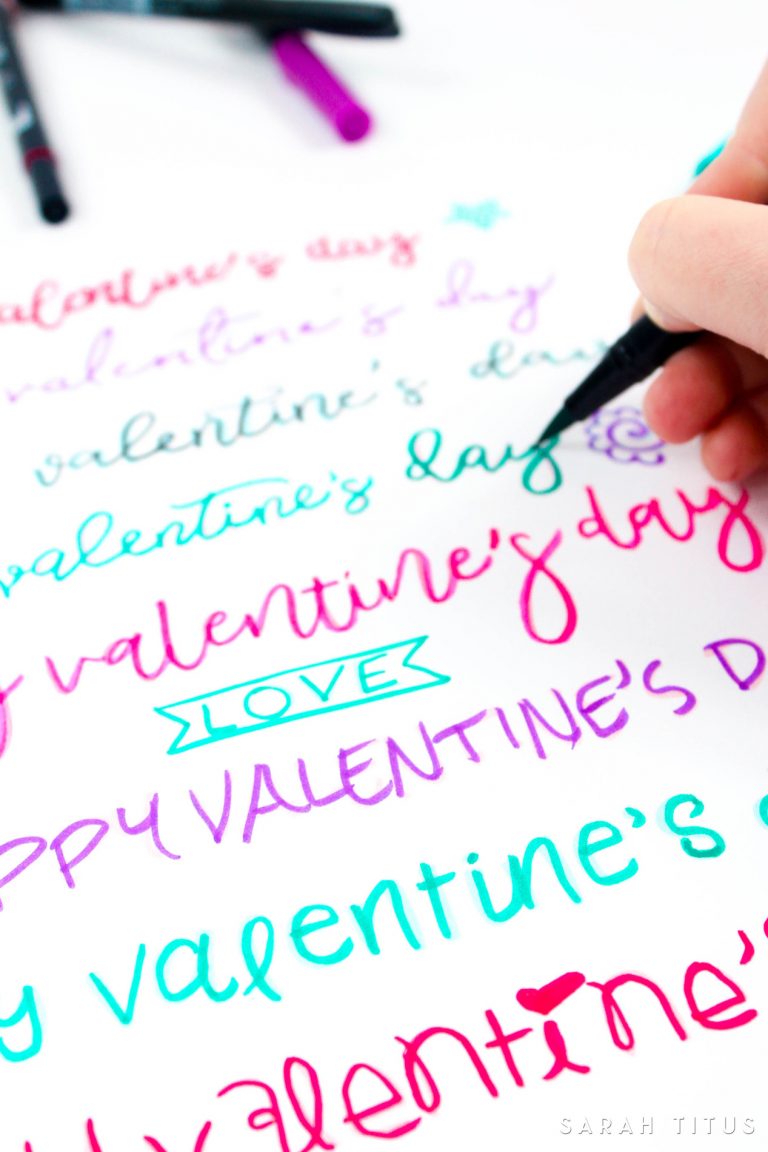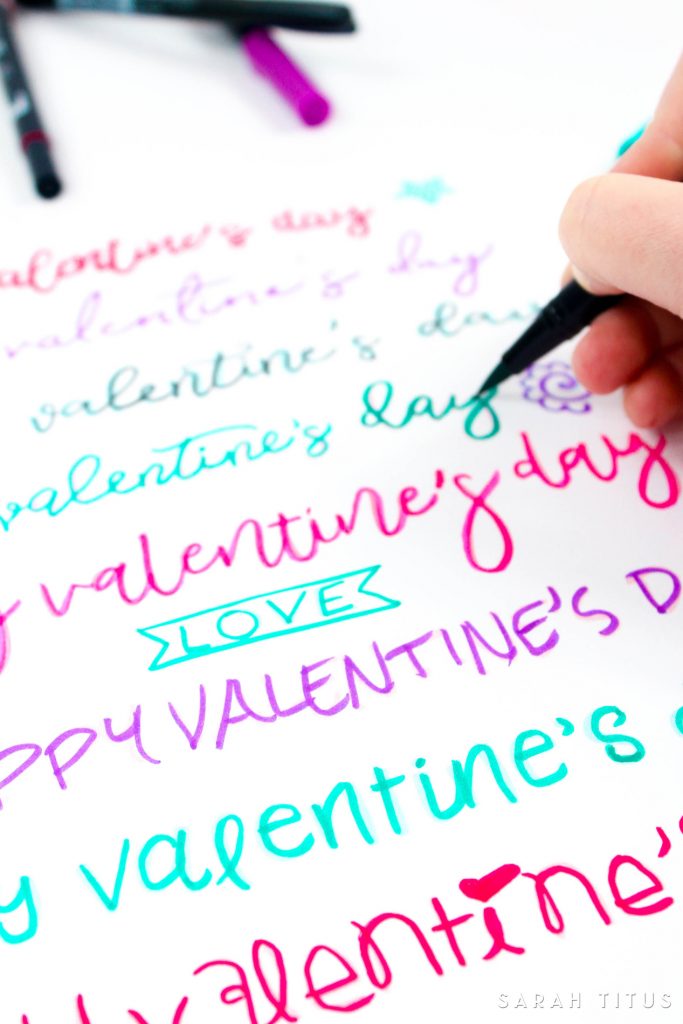 Writing these over and over and over for me is fun because I really want to be good at hand lettering.
Print it out multiple times. Use different brush pens. Different colors. Really try different things.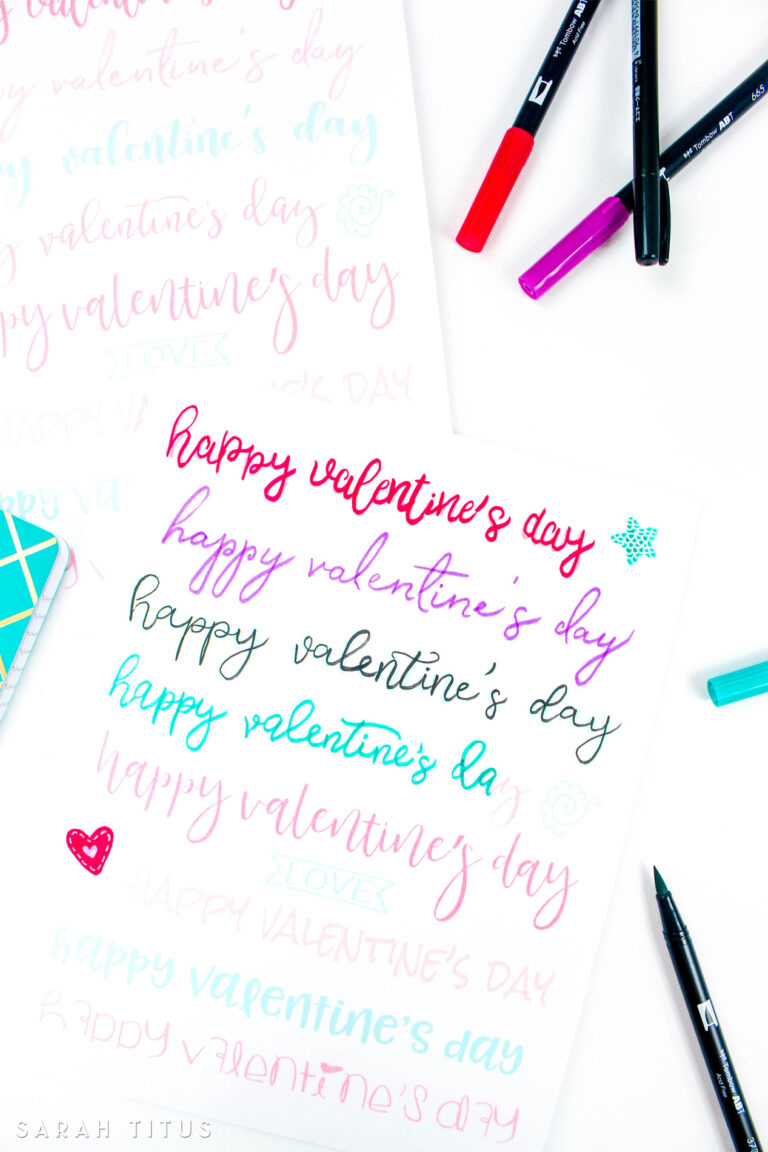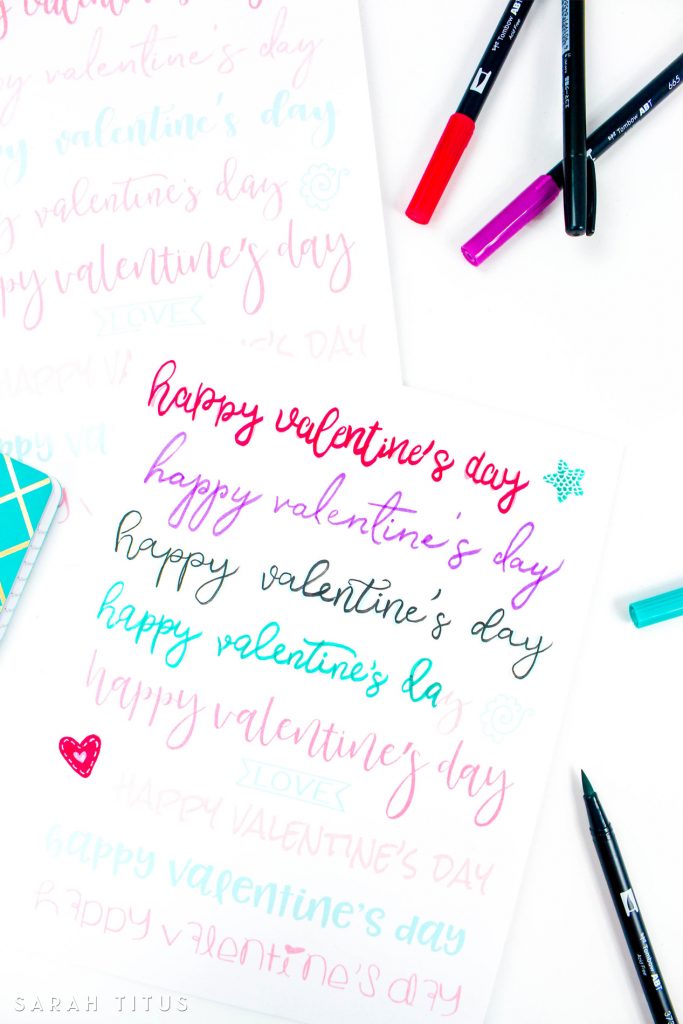 If you're just starting out as a beginner like me, it's all about getting that pen in your hand confident…nice, smooth strokes to improve your penmanship.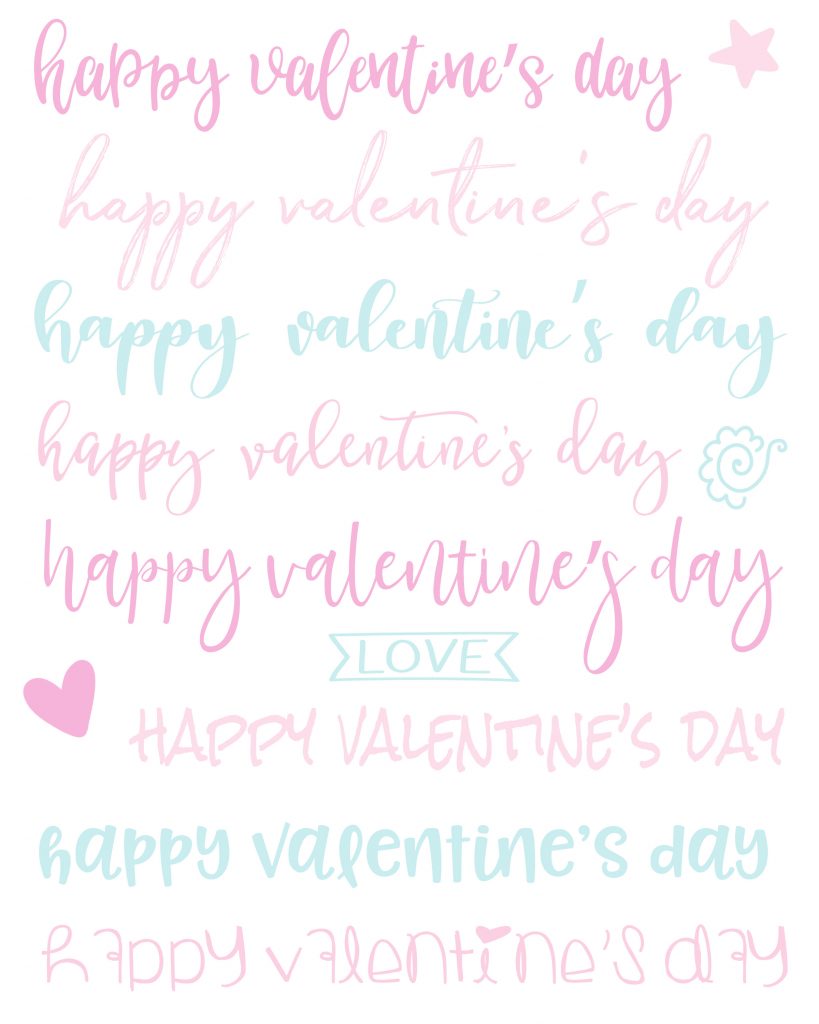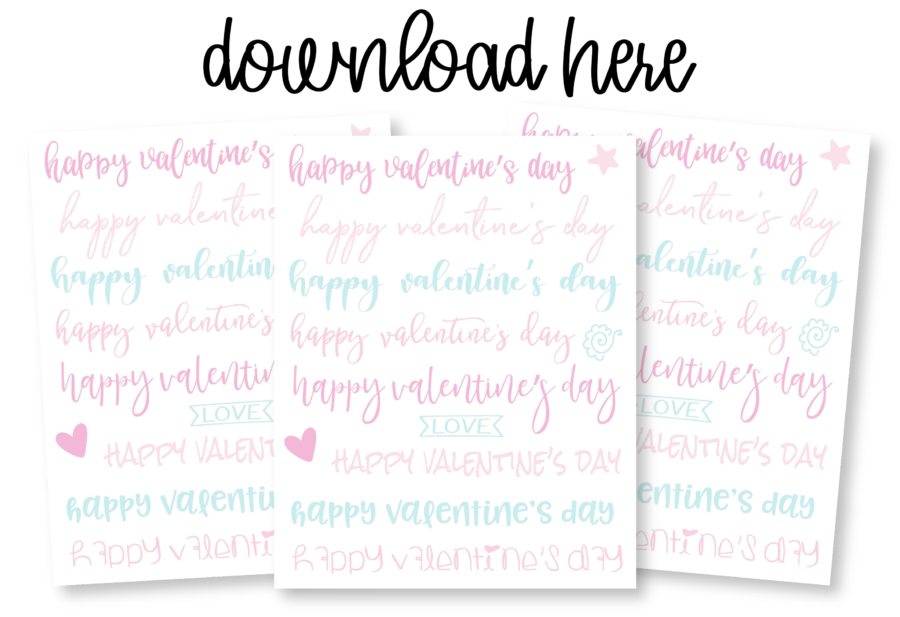 Download the Valentine Free Printable Hand Lettering Worksheet PDF Template here.
Love all things Happy Valentine's Day? Then you will NOT want to miss your chance to get the new 85+ page Valentine Binder.