Valentine's Day is coming SOON! 🙂
It's a great opportunity to remind our loved ones that we love them! I'm really huge on doing this all year around, but I love we can make it extra special for one day of the year!
If you are like me – a mom who likes to be unique and loves to save money, these Free Printable Valentine Cards for Kids are for you!
Free Printable Valentine Cards for Kids & for Adults
I have this pet peeve…
Valentine's Day cards for my kids.
See, I have two children. As hard as I try to find gender neutral cards, like puppy dogs or something, they never have enough in stock wherever I go and I end up having to buy two genders cards…a boy and a girl.
Well, of course manufacturers PURPOSELY set the amount of cards in the boxes to be odd numbers, so you have to buy TWO boxes (per kid!) and then you're left with extras you'll never use. It's around $2.50/box so it's $10 for something that doesn't even include a treat or small gift…something that will get thrown away in 5 seconds after kids get out of school.
It has irked me to no end FOR YEARS.
Well…two years ago, I got smart! We started making our OWN Happy Valentine's Day cards!
We first started with some glue heart Valentine cards crafts (you can find that tutorial here).
The kids in my daughter's class LOVED them! We already had the materials here at home, but glue is like 25¢ on sale. Not a lot of money to spend. My daughter was the hit of the day because HER cards were UNIQUE, fun, and seriously COOL!
Ever since then, we've been making our own cards. Last year, we did girl and boy monsters. You can find those cards free printables valentines day cards here.
This year is no exception. I wanted something fun, unique, and creative. Something that both my son and daughter would love to use. I asked my 9 year old son if these cards looked "too girly" and he said, "No." But if you want, you can print them in greyscale.
Your kids and their friends are going to love these sweet treats Valentine note cards printables so much, plus they also have super cute and funny phrases on them.
Perfect:
for kids
for students/classmates
for your husband
for your wife
for co-workers
for teachers
for friends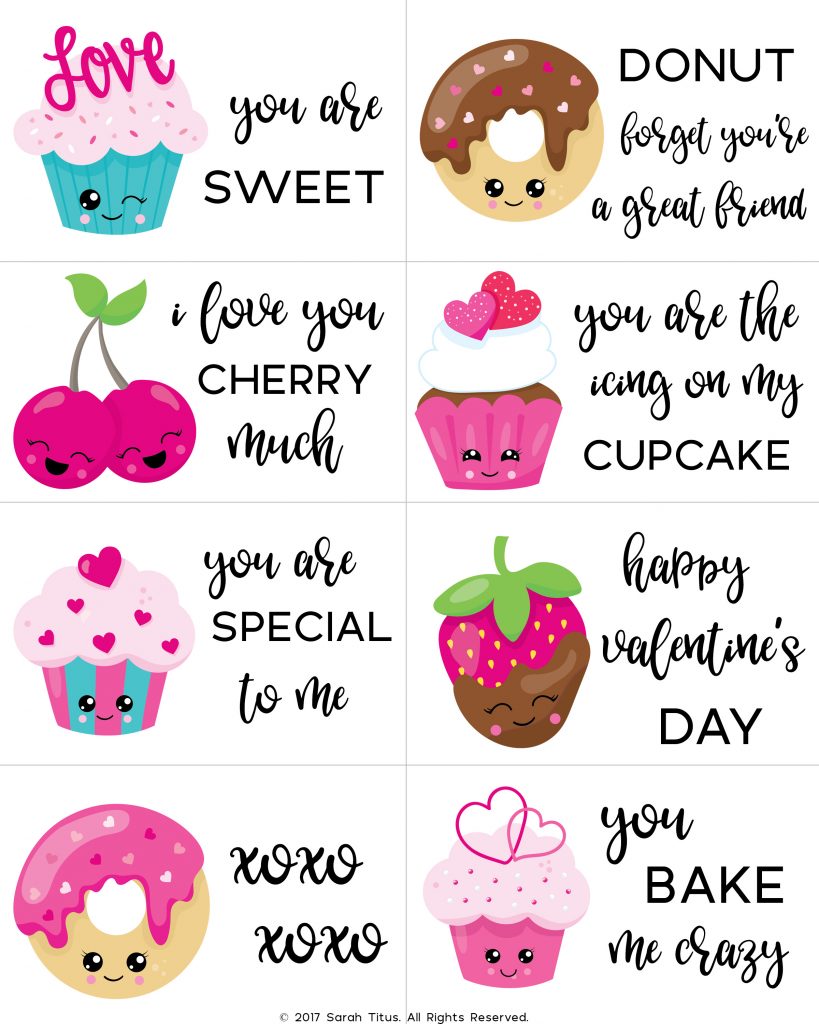 Download Here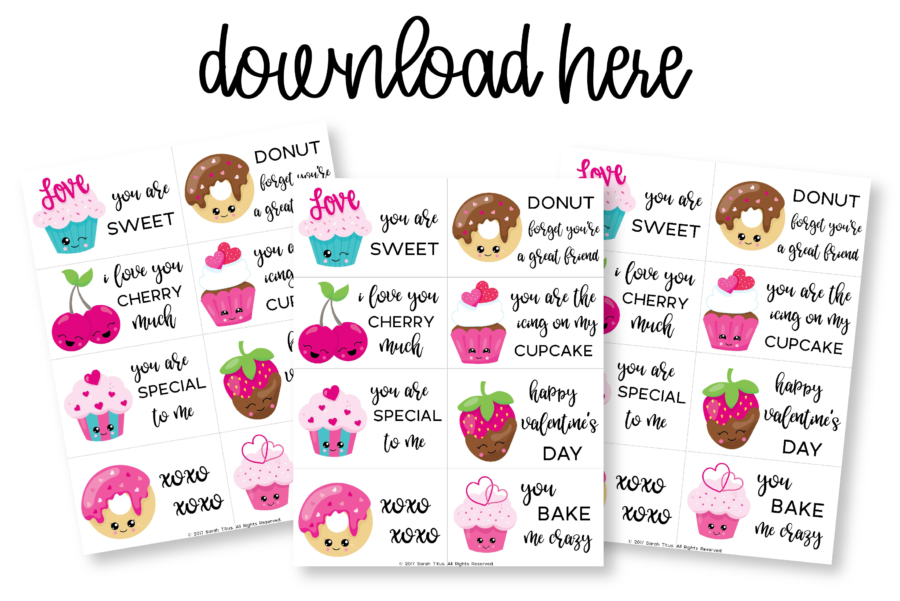 Download the Free Printable Valentine Cards for Kids PDF Template here.
90+ More Valentine's Cards
Want MORE fast and easy printable V-Day cards to give your kids classmates this year??? I have a BUNCH of different ones for your family to choose from on the blog. Best of all, the greeting cards are all FREE!!!
More V-Day Printables You'll Love
Valentine's Day Binder (85+ pages)
Love all things Valentine's Day with heartfelt messages?
Then you will NOT want to miss your chance to get the new 85+ page Valentine Binder.
It has family memories keepsake pages, games and activities for adults and kids, holiday essential oil diffuser blends (create the perfect atmosphere for your romantic day!), nexpensive gift ideas, printable gift tags, fun coupons for your spouse and kids, "Why I Love My Husband" questionnaire (perfect gift idea for him!), wall art printables to decorate your home for the holiday, Valentine hand lettering sheet, colorable bookmarks, recipes…and SOOOO much more!!!