John 15 talks about how God is the vine and we are the branches and we should abide in Him. We should be so rooted in Him that He is a part of us and we of Him.
For this Christian wallpaper quote, I wanted to focus on His love and mercy and use a play on words of being rooted into Him. If we are rooted into His love and mercy, then we will also find ourselves loving and being merciful to others.
It's not always EASY to love others, especially some in particular (you're thinking of a certain person you know right now, aren't cha?!) But it's true. SOME people are just tough to love. But we are called to love others (John 15:12). We are called to be merciful (Matthew 5:7). And when we are rooted in Him, we become like Him!
I wanted this verse to wash over your soul and remind you to be rooted and grounded in Him. To love others and to be merciful as He is merciful to us. That was the purpose of this quote and I really hope you like it and that it encourages you today! 💖
She is Rooted Christian Wallpaper Quote
Quote used: "She is rooted and grounded in the love & mercy of the Lord."
Grab the wallpapers below…
Need help saving them to your device? Click here for the full tutorial.
Phone (1849 x 3798 px):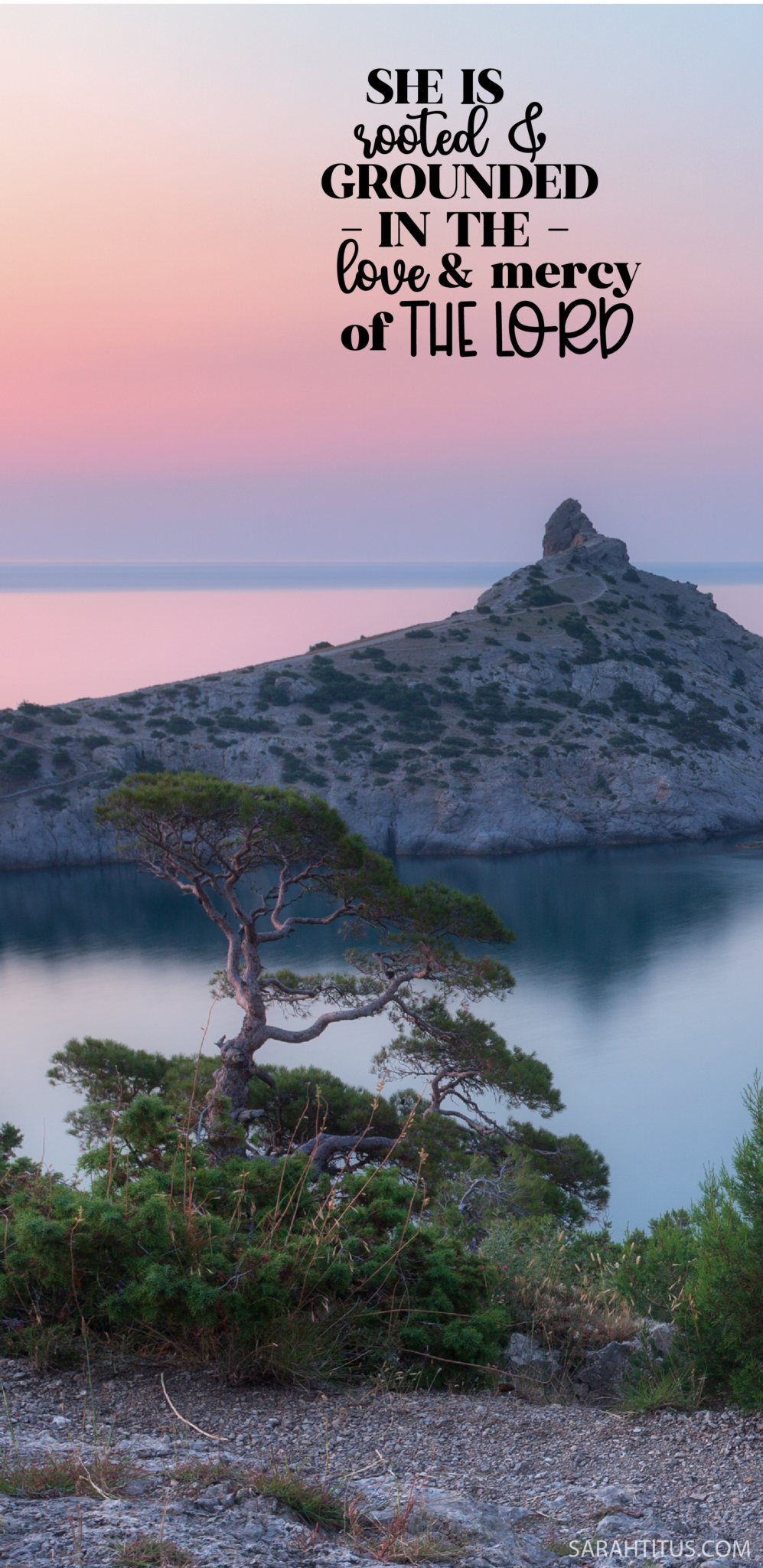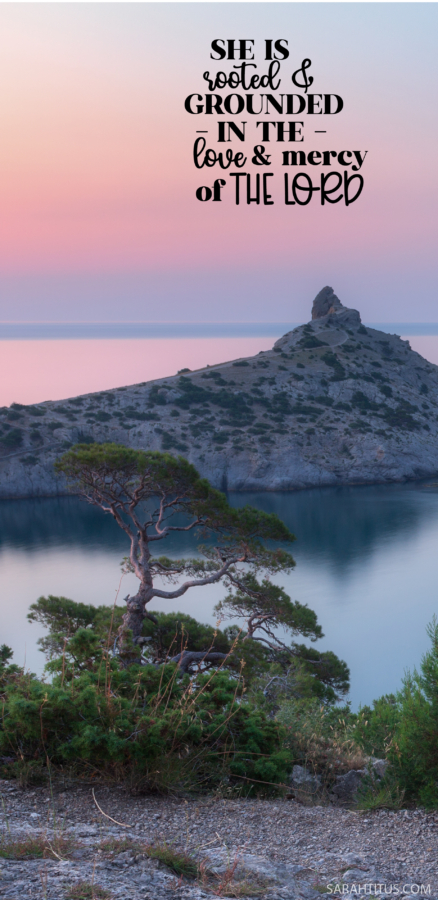 Laptop (2550 x 2048 px):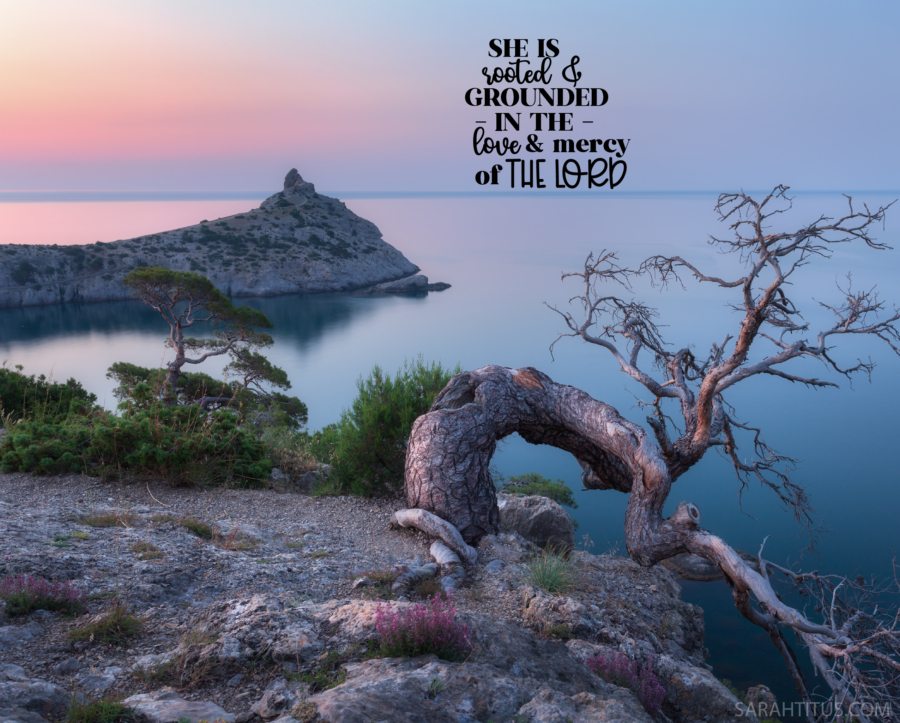 Instagram (2550 x 2550 px):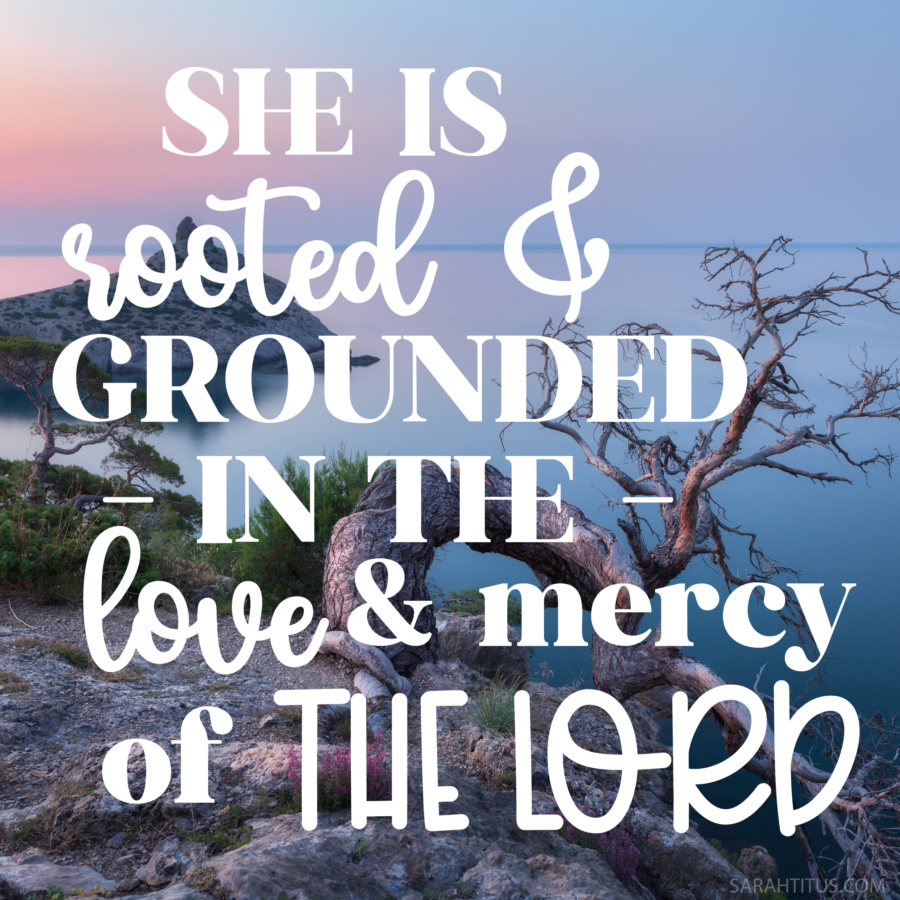 Desktop Computer (2550 x 1435 px):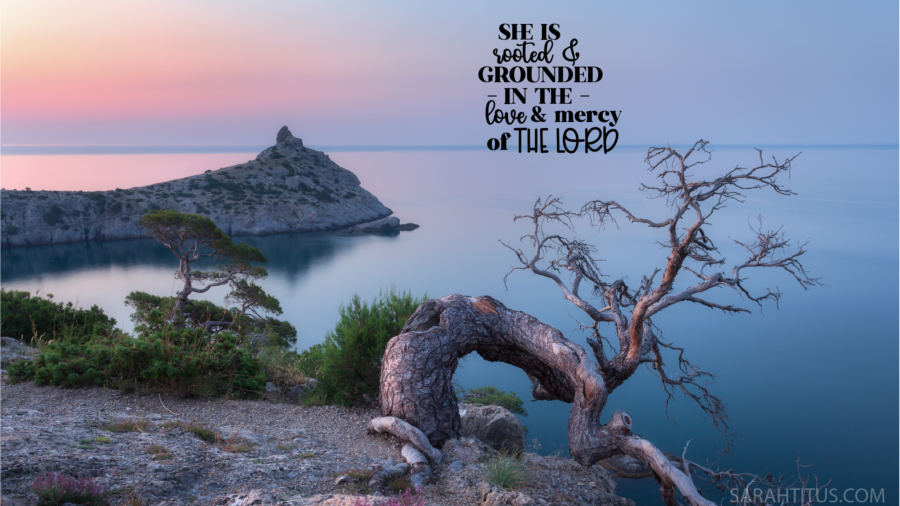 Facebook Cover (2550 x 948 px):

Enjoy!!! 💕🎁