It's the end of the school year, and things are a little crazy, dare I say, rushed! You care so much about your kids, but you feel their angst as school is about to let out. You want them to do well in school, so you just have to keep them on track a smidge longer!
These DIY School Success Essential Oil Diffuser Blends are your perfect solution to keep those rowdy kids focused for just a few more weeks before summer hits, and all chaos breaks loose! Without them even knowing it, you can diffuse essential oil combinations that will affect their concentration, focus, and emotions in a positive and uplifting way.
Want them to focus on their studies…use the STUDY TIME blend. Want them to have a positive and energizing day…use the HAPPY DAY blend. Want them to sleep well at night…use the SLEEP TIGHT blend. Whatever you need, it's covered here!
Homemade School Success Essential Oil Diffuser Blends
These are the nine aroma diffuser blend recipes you'll get:
Happy Day – Frankincense, Peppermint, Lime, Lemon
Study Time – Lime, Lemon, Wild Orange, Bergamot, Grapefruit
Rise 'n Shine – Spearmint, Lemon, Wild Orange
A+ Student – Rosemary, Peppermint, Frankincense
Full Focus – Lemon, Basil, Douglas Fir
Clear Mind – Sandalwood, Cinnamon, Frankincense
Stress Less – Vetiver, Lavender, Copaiba
Sleep Tight – Lavender, Copaiba
Positive Thinking – Myrrh, Eucalyptus, Lime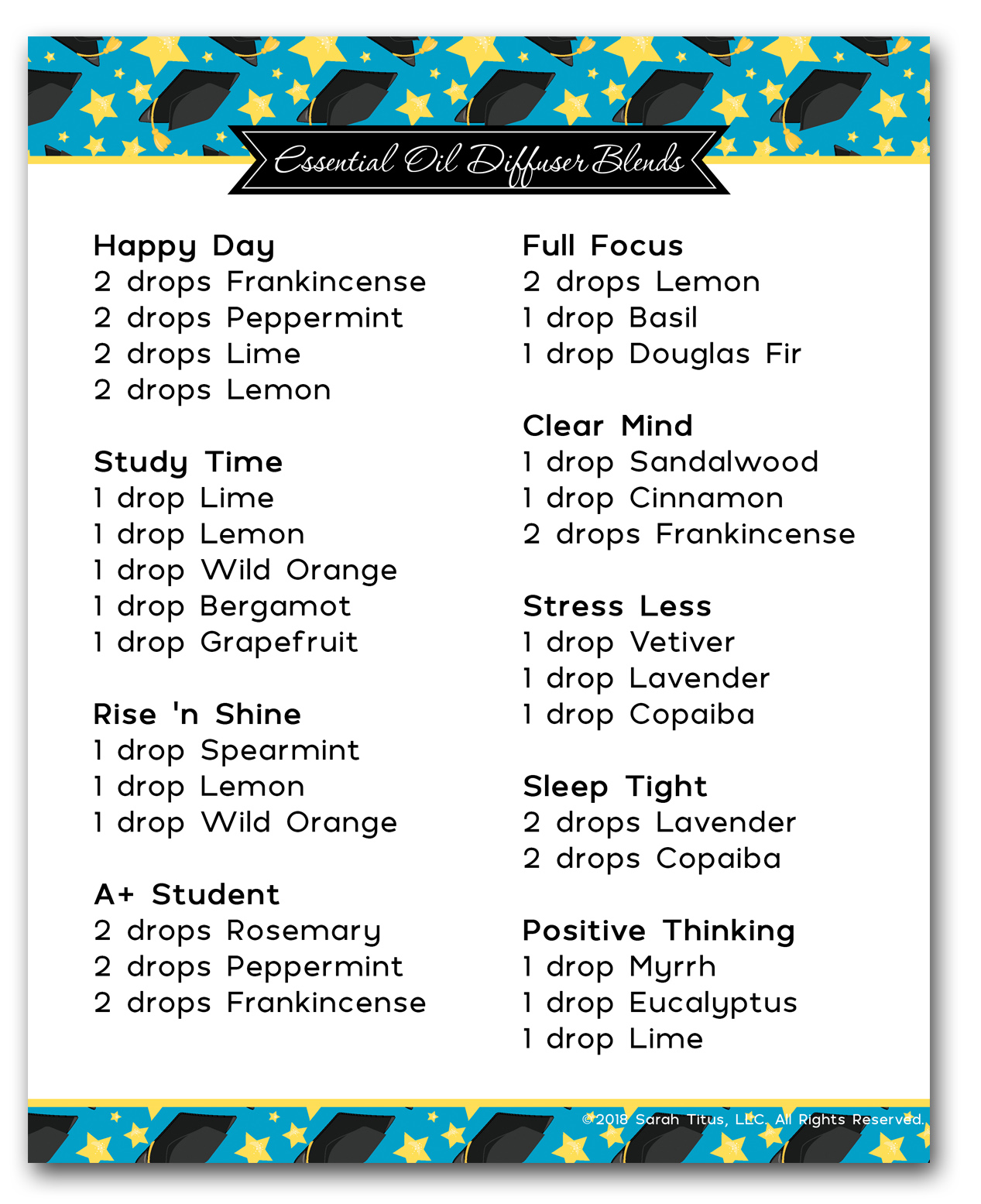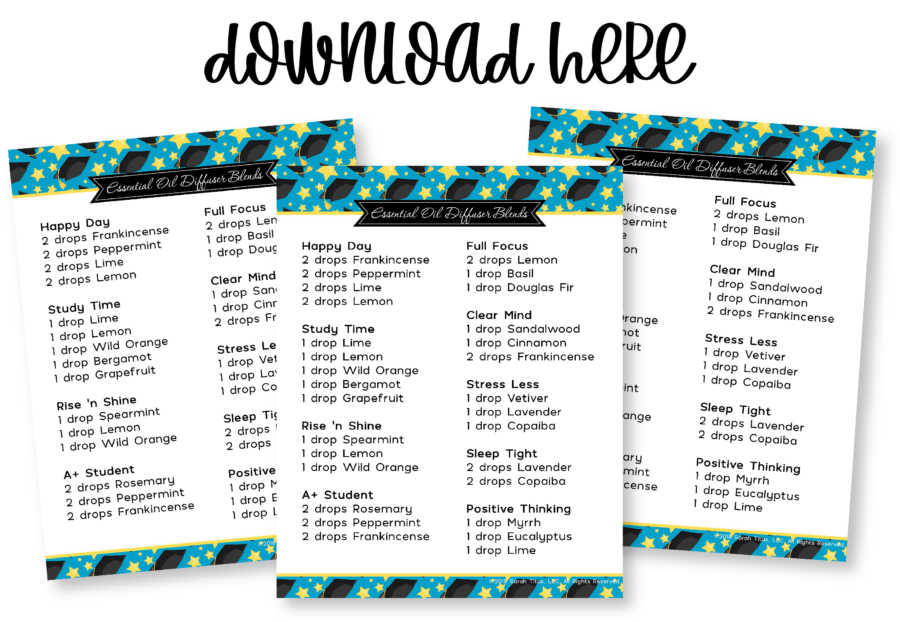 Download The School Success Essential Oil Diffuser Blends here.
Wanna make your successful kids graduation special this year? Then you will NOT want to miss your chance to get the new 160+ page Graduation Binder. It'll make this entire season super organized and easy. Take the stress out of this time of year with party supplies, diplomas, graduation day gift tags, keepsakes, games, and so much more for a fun and easy graduation season!