Yay!!
Winter is leaving us, and we are welcoming the Spring season weather!
Isn't it beautiful to see how the trees come back to life?
Flowers start popping up and RAIN. It's my favorite.
I LOVE, LOVE, LOVE the rain! Raindrops on the window are the BEST sound. <3
To celebrate the rain one day, I decided to create a coloring sheet of it! This Rain Free Printable Coloring Sheet will also keep your kids entertained until Mr. Sun comes out and they can go outside and play!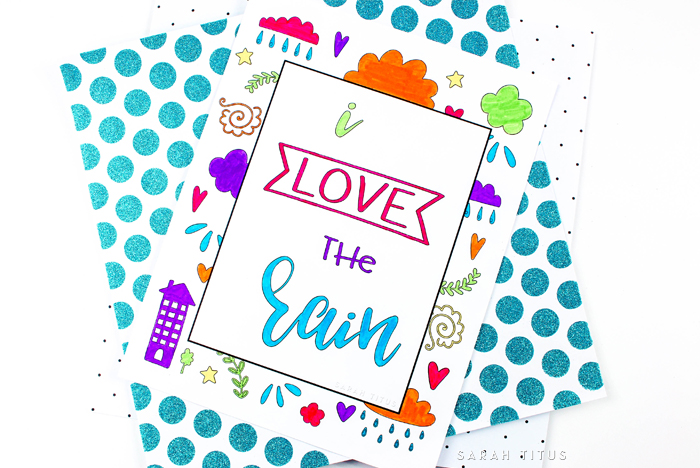 Rain Free Printable Coloring Sheet
Although it's cool to go outside and play on a cloudy rainy day – children love puddle jumping – it's also good to have indoor activities for them as well!
I hope you and them have tons of fun coloring with this I love the rain coloring page!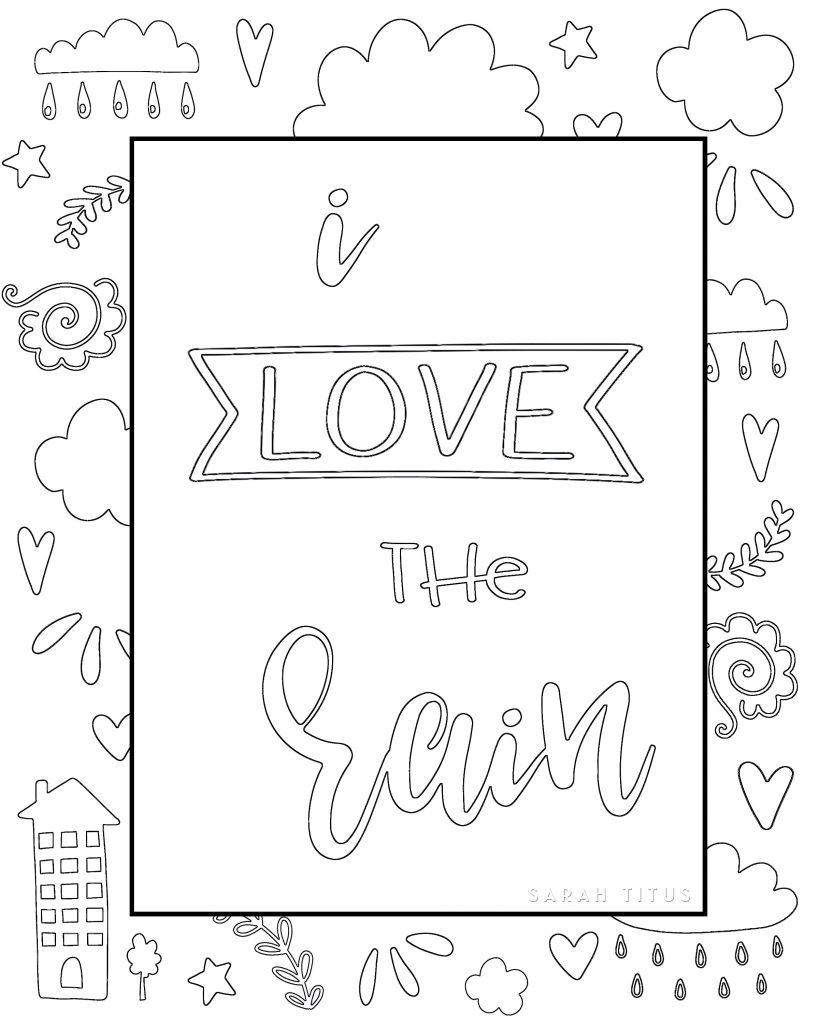 Download the Rain Free Printable Coloring Sheet PDF Template Here
Love all things coloring? Then you will NOT want to miss your chance to get the new 255 page Coloring Binder. These extremely unique and fun coloring sheets will not only inspire and encourage you, but melt your stress away and put a smile on your face!