Guest post by Lindsay Lawless, the creator of  Organization Obsessed.
I was always one of those kids that loved going to school.
Picking out new school supplies each year was always so exciting and having an organized locker was a must! I loved having organized binders for each class and a yearly calendar to keep track of upcoming tests and assignments.
Every year I would get a new planner but I could never find a planner that had everything you really needed to stay organized in school. Most stores just sold basic planners, nothing made specifically for a student. So that is why I created this Free Printable Student Planner!
I am so excited to provide you with this
Free Printable Student Planner
, ideal for older kids or college students! It is jam-packed with everything students need to stay organized and on track this school year.
The Student Planner includes:
Two Different Covers to Suit Your Style
Undated Full Year Calendar You Can Reuse Every Year
Goal Setting Planner
Weekly Planner
Class Schedules
School Activities Calendar
Homework Schedule
Assignment Schedule
Practice Schedule
Study Schedule
Project Schedule
Project Planner
Test/Exam Schedule
Grade Tracker
Reading Log
Teacher Contact Info
Password Log
Do To List
Notes Page
What You'll Need:
3 ring binder
3 ring hole punch
Divider tabs
There are so many things to keep track of during the school year. That is why this student planner is made to help you stay organized and on track with each and every school subject. Put together your student planner with these free printables and tab dividers to organize it by school subjects and categories.
Start off your student planner with the calendar and weekly planning sheets. Most classes provide a syllabus at the beginning of the year providing all the exam and assignment dates. With the calendar, you can easily see at a glance when all your exams and projects are due throughout the year. You can also keep track of your class schedule, study schedule, school activities, and practices, and more!
Then dividing your planner up by classes or school subjects, you can keep track of homework, exams, test scores, project due dates as well as plan them out! This planner has everything you need to rock this school year and stay organized!
To grab your FREE Printable Student Planner, simply click here, and enter in discount code (if needed): 
     SCHOOLBONUS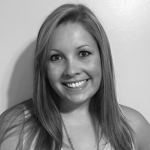 Lindsay is a wife, mom, and homemaker on a mission to make keeping a clean and organized home easy! She provides tips and tricks on how to maintain your home in less time on her blog, Organization Obsessed. Lindsay loves organizing and has an obsession with planners! When she is not blogging you can her playing with babies or dreaming up her next DIY home project!