I love this saying. As soon as I saw this encouraging and inspirational quote, it really resonated with me.
Immediately, I knew that quote was going to become a cute coloring page printable! I want you to remember now (and always), that you matter…like, a lot!
You matter to God.
You matter to me.
You matter to friends and family.
You matter.
You're special and important just the way you are. You don't have to change or be someone else.
You matter, just how you are right this second! There's a lot of freedom in knowing that.
You Matter Coloring Sheet
As you color this You Matter Coloring Sheet think of all the people that love you and need you in their lives!
If you have kids, print copies for them as well so they know that they matter! 🙂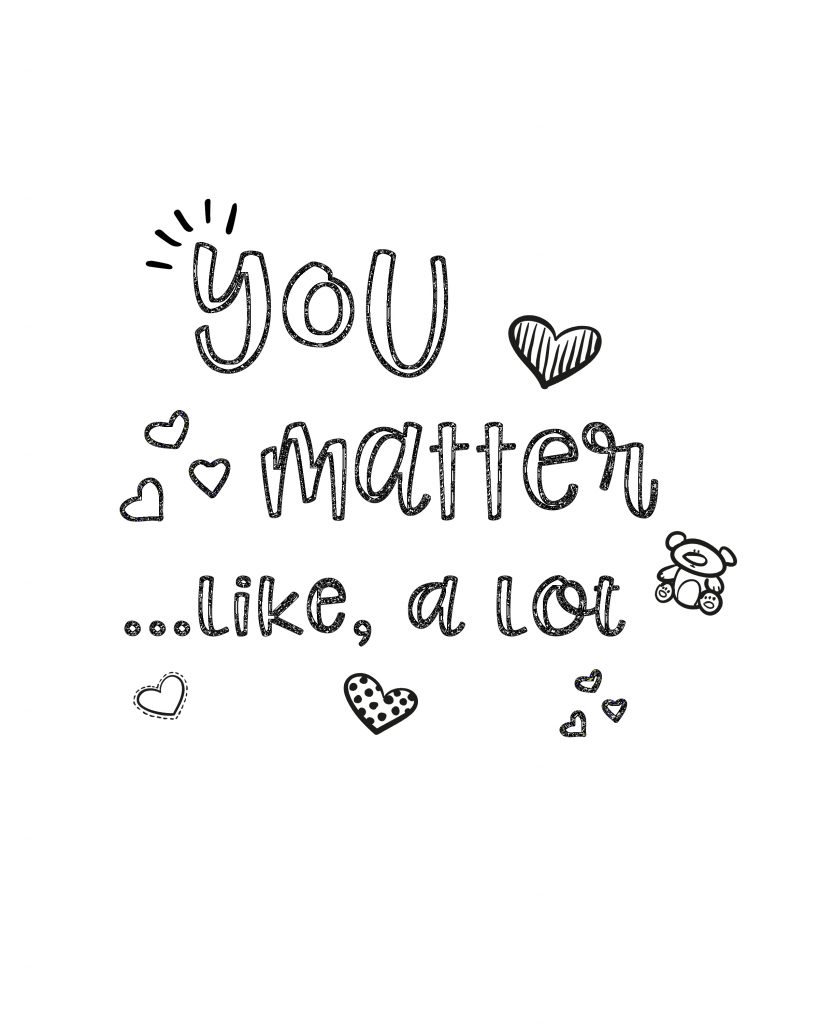 Download the You Matter Coloring Sheet PDF template here.
Check out this really cute SVG I created as well…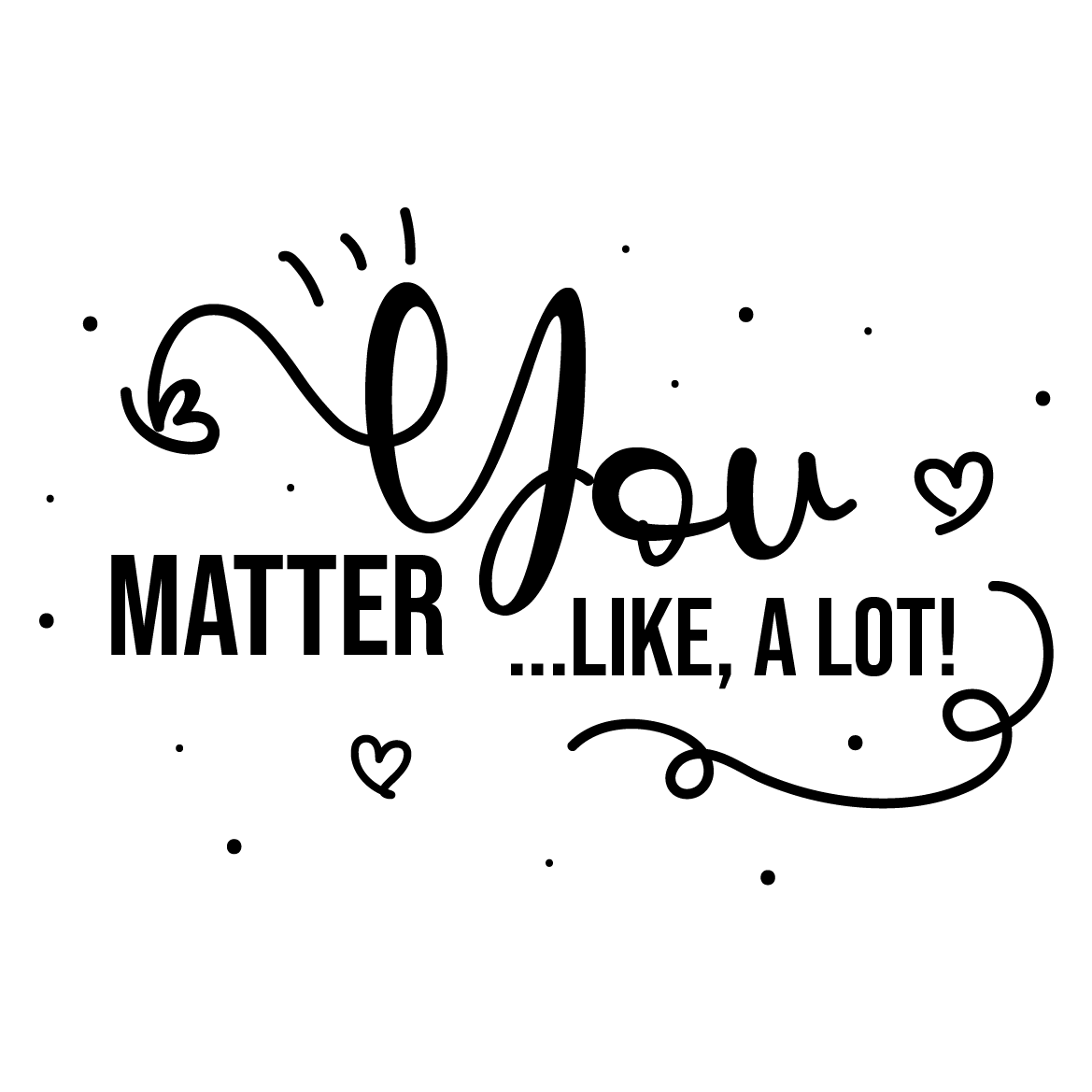 Love all things coloring? Be sure to check out the coloring section. There's TONS of free coloring sheets 'round here!!
Need help uploading your SVG into Cricut? Click here to see our full tutorial!