One of my favorite things to do here lately is to meditate on Scripture just picking one verse or one set of words that worships God: "Holy is the Lord God Almighty", something like that, and just singing it to God all day long in worship or meditating on the verse all day long, writing it upon my heart and praying it, singing it, telling it to God in worship and adoration.
Each day, it's different and today my verse is Matthew 5:16!
God was convicting me that He will raise me up and make me a light to the world, and it's so exciting to be used by Him, so I made this really cute let your light shine hand lettering practice sheet for myself and my daughter to color in. I'm also putting it on the blog so that it can be YOUR verse one morning, too!
Let Your Light Shine Advanced Hand Lettering Practice Sheet
This is a really amazing verse: "Let your light so shine before men, that they may see your good works, and glorify your Father which is in Heaven." Matthew 5:16
Questions to ask yourself as you meditate on the Scripture:
How can I apply this verse in my life? Think of all the situations and events, even just something as simple as going to the grocery store, where you can shine your light to the world.
What can I do so that others can see my "light" more?
What is one more good work that I can do each month so that God gets the glory?
What is another verse in the Bible that talks about living out our Christian faith publicly so it draws people to Christ?
Does the word "men" in the verse here mean ONLY men or does it mean all people?
If you get stuck, the answers to #4 and #5 are at the bottom of the post. 😊
Grab your hand lettering PDF FREE download below…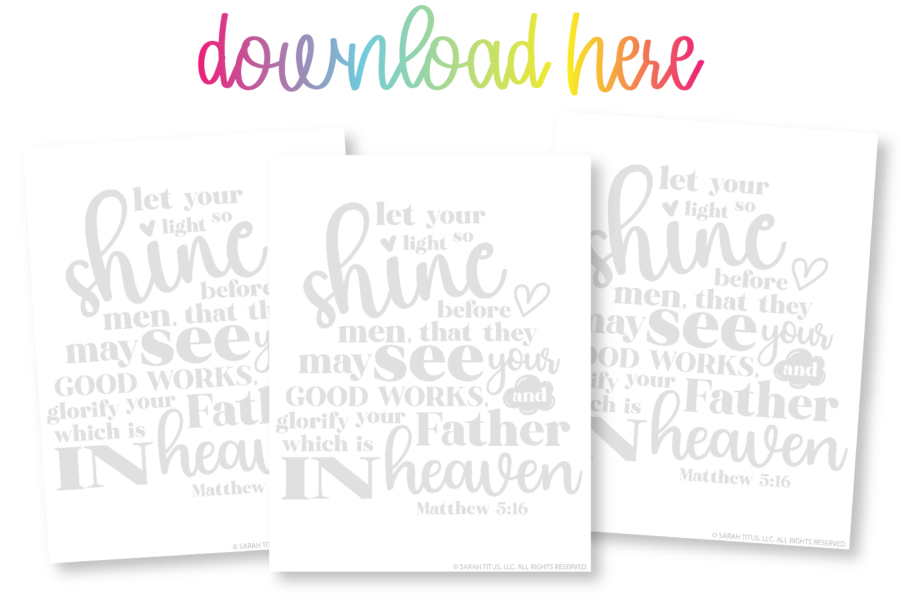 Answer key:
4. Luke 12:8-9, Romans 1:16, 2 Timothy 1:8, 2 Timothy 4:2, Philemon 1:6, 2 Corinthians 5:20, Hebrews 13:15-16
5. all people
Here's ours…
I like to practice hand lettering in Illustrator and my daughter likes Tombow pens/paper.
Mine (you can use a mouse or a Wacom board– I have and use both, but I'm better at the mouse than the Wacom board in most things):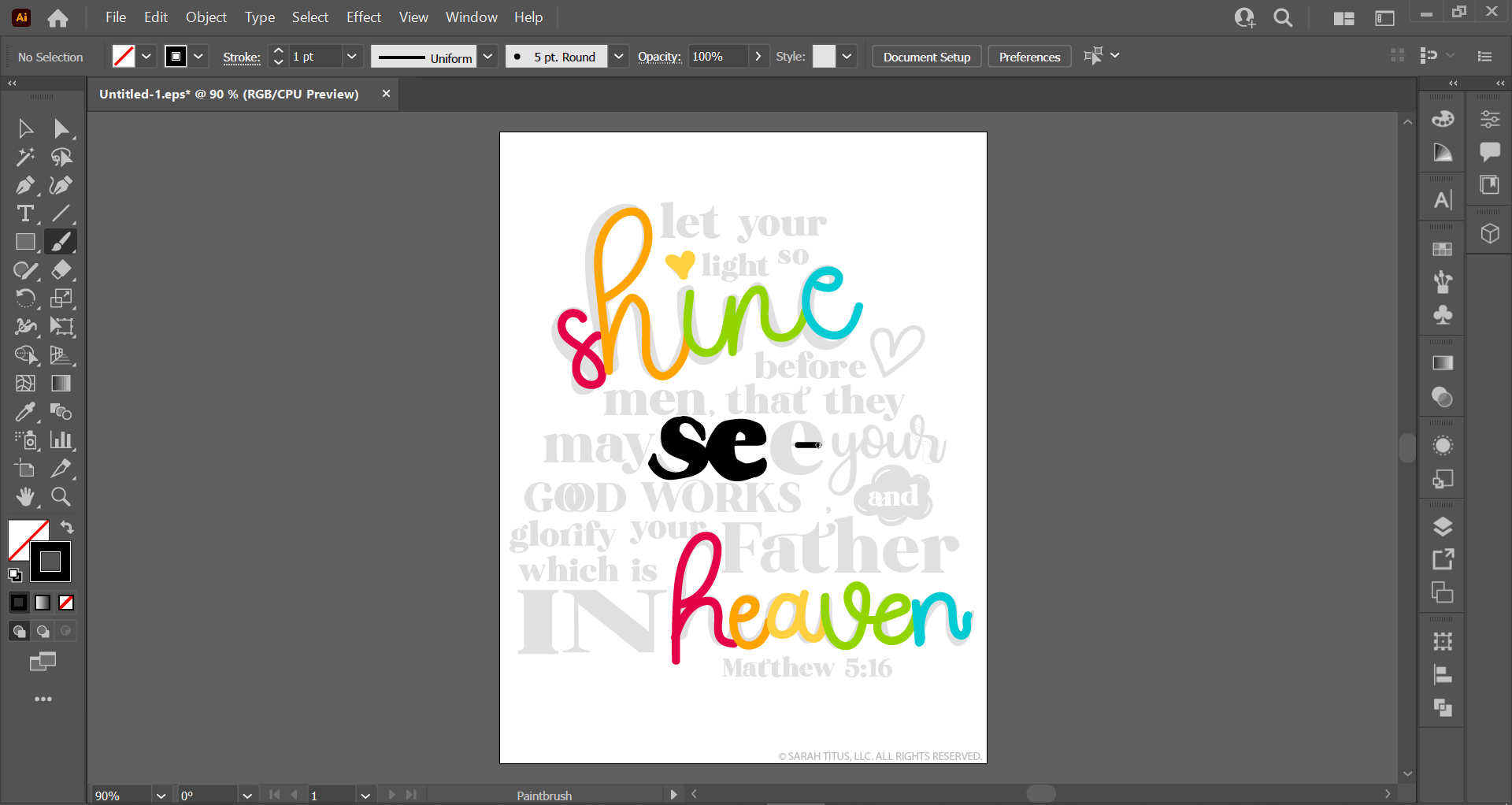 My daughter's (she's going with an all purple theme for this one):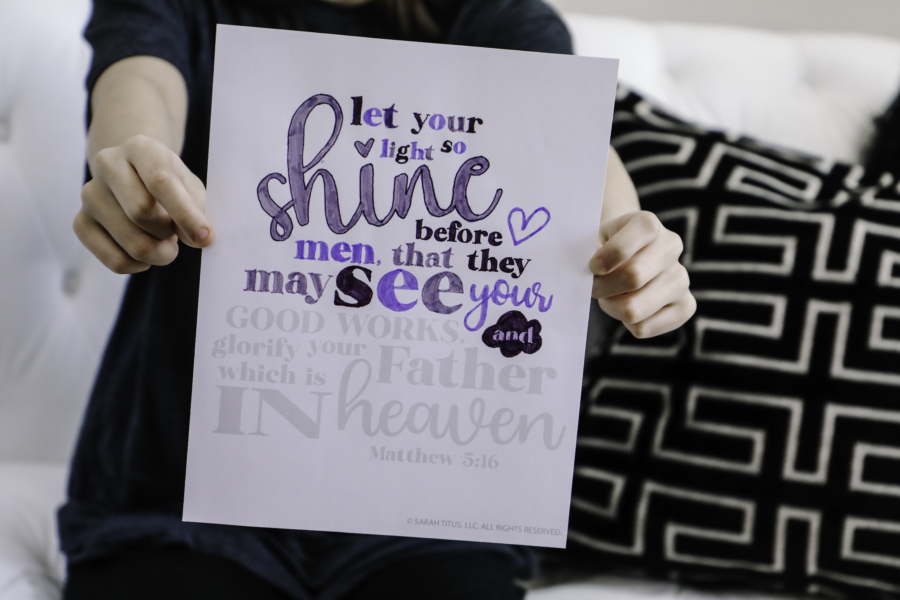 The serif letters are SUPER hard, so those are good for advanced hand letterers for sure. I'm definitely not considered advanced, and I had a LOT of trouble doing them on the computer, but it's still a LOT of fun, and I like to be challenged, so, for me, it's great!
If you're just barely starting though, you might not want to do them. Just a little head's up. If you're beginning, mostly just focus on keeping your hand still. For me personally, that was (and sometimes still is) the hardest part. Being confident enough to just GOOOOOOO.
Wherever you're at, it's a lot of fun to hand letter and there's a ton of hand lettering practice sheets on the blog to check out!